This week's episode of The Race IndyCar Podcast featured our ranking of the top 10 drivers based on performances over the first half of the 2022 season.
Hosts JR Hildebrand and Jack Benyon each ranked their top 10 then worked out the average of the two to get the definitive list.
It contains surprises like the driver with the best average finish so far this year being fifth, a series star as low as ninth and a hot property in silly season missing out.
Here's the list in all its glory.
10th Alexander Rossi
(Andretti Autosport)
Points position 9th
Wins 0
Poles 1
Podiums 2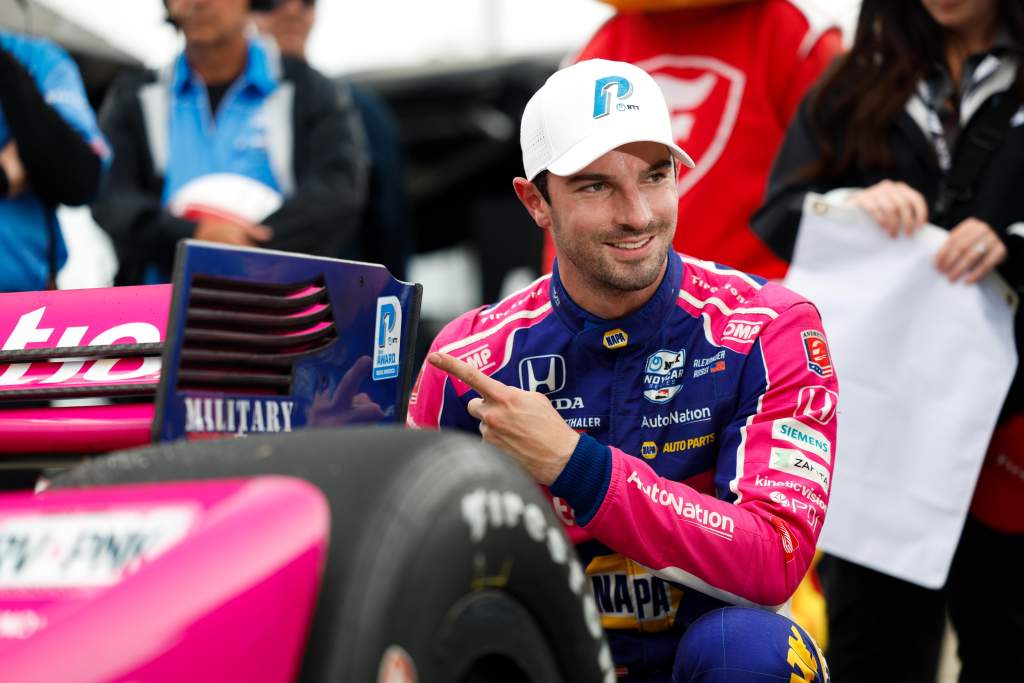 JR and I disagreed slightly on who should take the 10th spot as Hildebrand made a good argument for Rinus VeeKay, but ultimately my arguing over Rossi rang true.
He's finished in the top nine in five of nine races, with one of the exceptions being an early Texas DNF, and more recently he's been quicker than Andretti Autosport team-mate Colton Herta, which is something he's struggled to manage over the last two years.
Given the context of his recent struggles, this year has definitely been a step-up for Rossi.
9th Colton Herta
(Andretti)
Wins 1
Poles 1
Podiums 0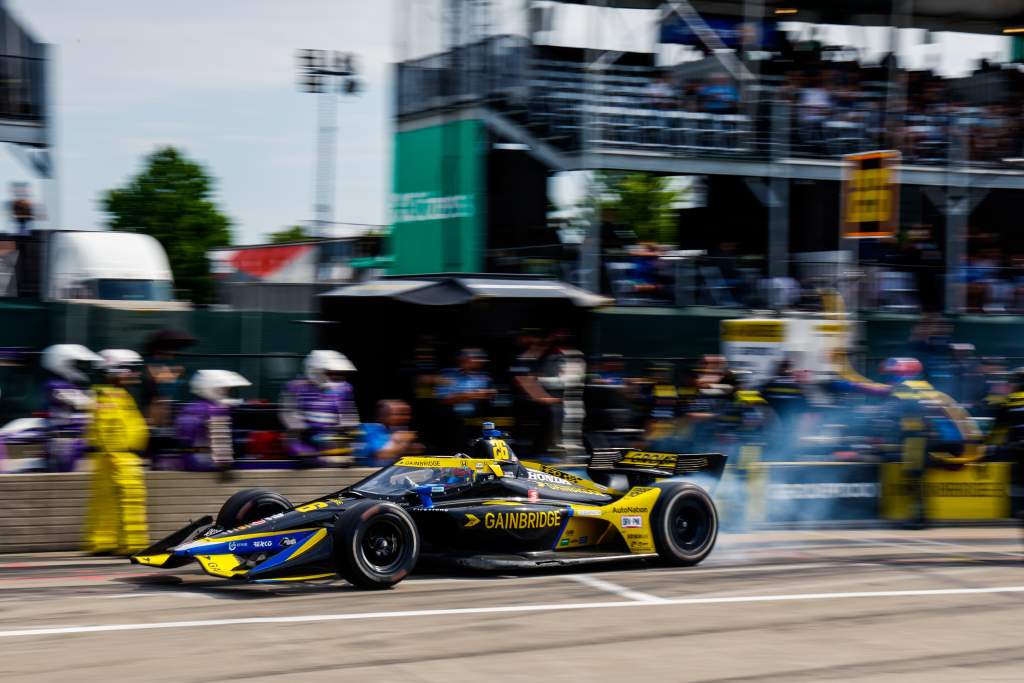 Herta's had a tough season, especially in the context of making mistakes while being in podium positions – which is something that has affected him before.
Hildebrand had Herta higher up on the list – in seventh – and praised his road course qualifying which is around sixth place on average even after a team gamble to save tyres meant he was ninth at Barber.
There's more work to do on a consistent approach, but there have been signs recently of Herta merging his aggressive style with the points grabbing technique used by the recent champions: just make sure you take the points that are on the table.
8th Felix Rosenqvist
(Arrow McLaren SP)
Points position 11th
Wins 0
Poles 1
Podiums 0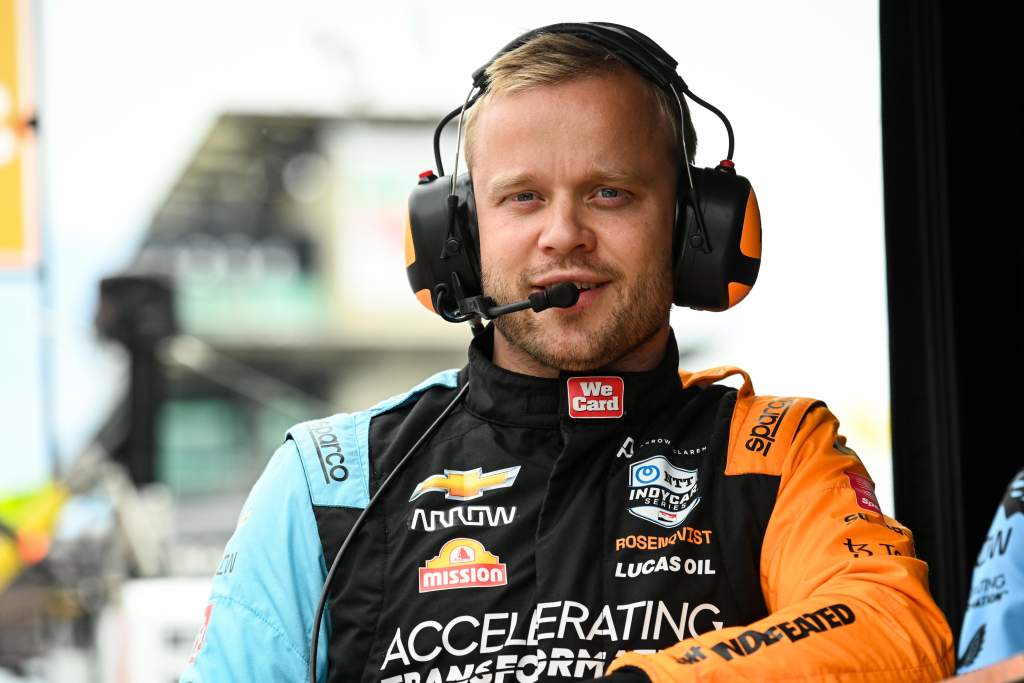 Despite Rosenqvist being 11th in the championship, both Hildebrand and I ranked him considerably higher in eighth owing to his brilliant performances.
Initial execution issues and a couple of errors plagued the first half of the season but a run of four consecutive top 10s was only halted by an engine failure last time out.
He's much closer to Arrow McLaren SP team-mate Pato O'Ward in all areas in 2022, and you feel a win and a podium are close.
7th Scott Dixon
(Chip Ganassi Racing)
Points position 6th
Wins 0
Poles 1
Podiums 1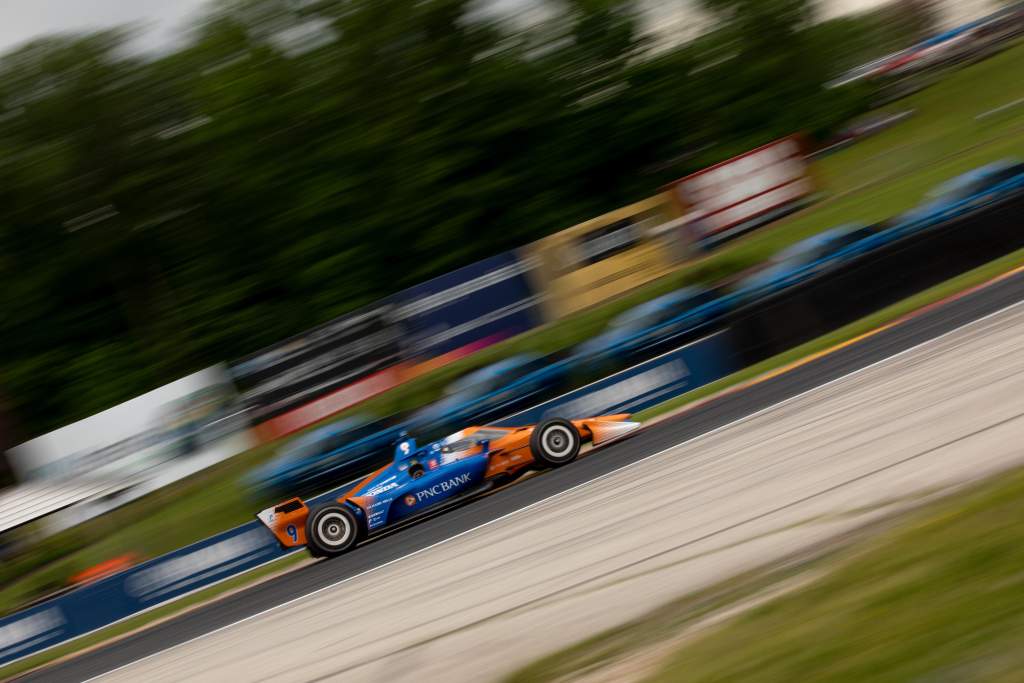 Ultimately Dixon has only finished outside of the top 10 once this season – at the double points Indianapolis 500 thanks to his pitlane speeding penalty – but is a victim of a strong field.
He probably also falls foul of extremely high expectations, being a six-time champion. Arguably his season has been incredible considering the backdrop of personnel moving around and multiple instances of set-up gambles at inopportune times, and given he's in championship contention despite that.
Maybe a win would have swayed opinion?
6th Pato O'Ward
(AMSP)
Points position 5th
Wins 1
Poles 1
Podiums 1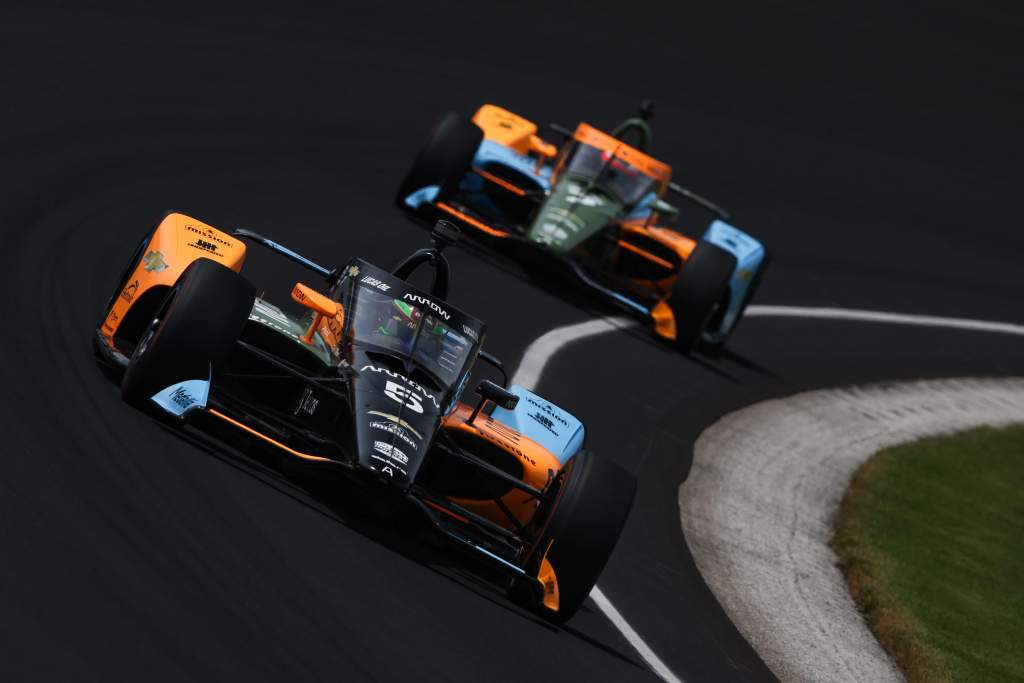 A strong run to second in the Indy 500 has certainly boosted O'Ward in the championship but his two DNFs in consecutive races have also cost him a chance at being second in the standings at mid-season.
That's probably a win after contractual "war" plagued his first few races but back on song, he looks threatening now.
Both JR and I had him fifth but because the top 10 is an average of both of our standings he falls a spot, unfairly. But the field is so strong, it's extremely difficult for everyone to end up where we might feel they deserve to be.
5th Will Power
(Team Penske)
Points position 2nd
Wins 1
Poles 1
Podiums 3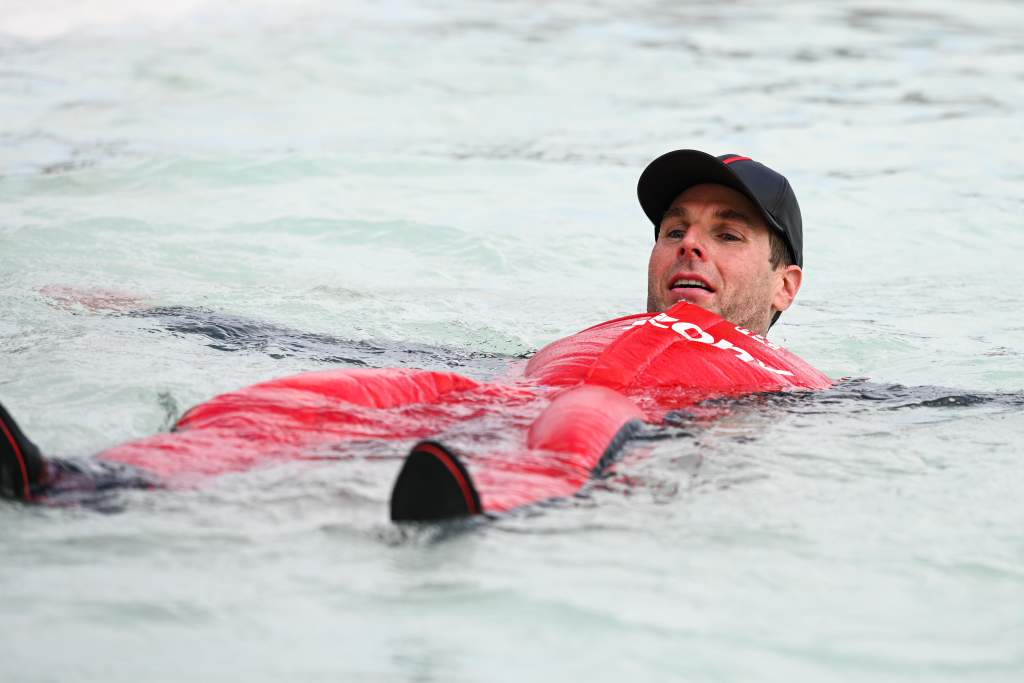 Power's another driver placed slightly too far down for someone who has the best average finish in the series.
It's not been a very Power-like season given his qualifying average is outside the top 12 yet he's only finished two races out of nine outside the top four. He's been IndyCar's qualifying benchmark for so much of his career.
Hildebrand reckons that although Power has performed well when it's counted, he's also received some good fortune. He went through on a race-by-race basis and awarded Power sixth while I had him third.
4th Scott M
c

Laughlin
(Penske)
Points position 7th
Wins 2
Poles 1
Podiums 1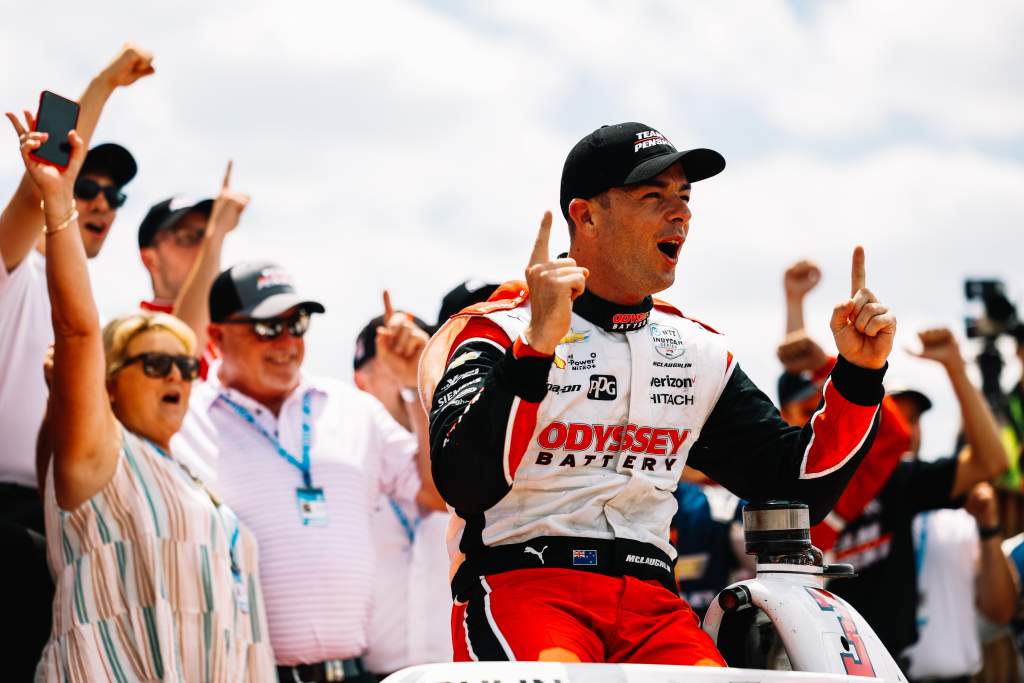 In the opposite scenario to Power, I had McLaughlin sixth and JR put him third. Although I certainly understand JR's reasoning that this early in his learning curve McLaughlin has delivered some spellbinding performances.

His three errors, at Long Beach, the Indy GP and Indy 500 meant I couldn't justify having him ahead of drivers like Power and O'Ward who have made many fewer.
But it's certainly hard to argue McLaughlin is doing anything other than performing at an outrageous level for someone still new to single-seaters.
3rd Alex Palou
(Ganassi)
Points position 4th
Wins 0
Poles 0
Podiums 4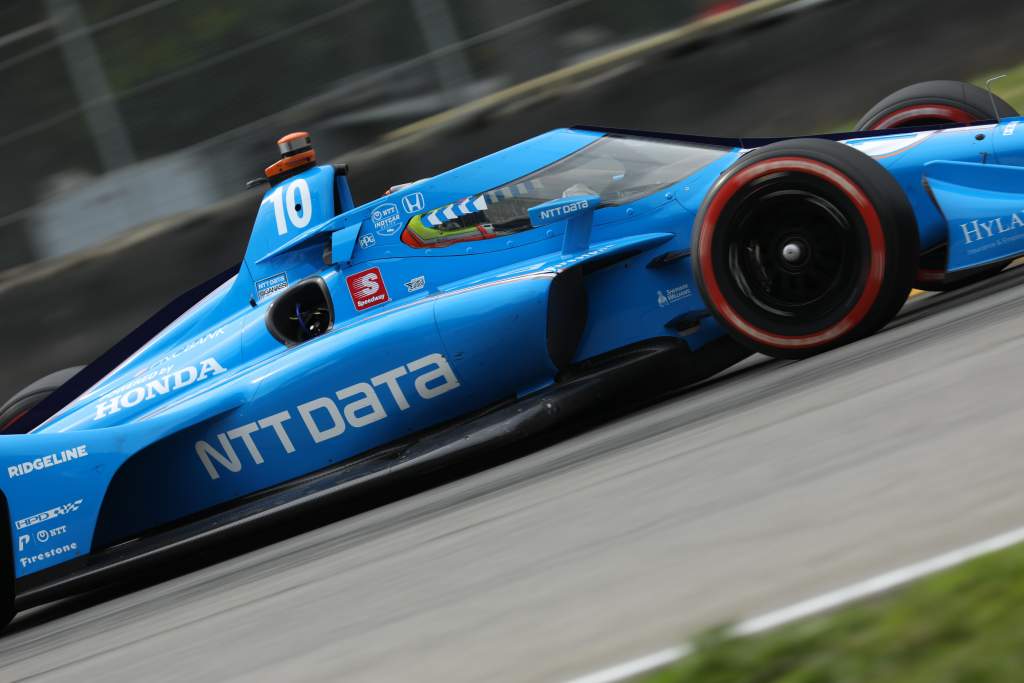 Following up a title win in his first Ganassi season was always going to be tough, but Palou has still improved on weaknesses – like elevating himself to tied best qualifier in the series or having a good run at one of his worst tracks last year, Texas – and is fourth in the points.
The only thing really missing is a win. He's finished runner-up three times so far this season.
A rare error in spinning at the Indy GP, running out of fuel at the 500 and being hit by team-mate Marcus Ericsson at Road America all proved costly, but his underlying pace hasn't been far off last year.
2nd Josef Newgarden
(Penske)
Points position 3rd
Wins 3
Poles 1
Podiums 0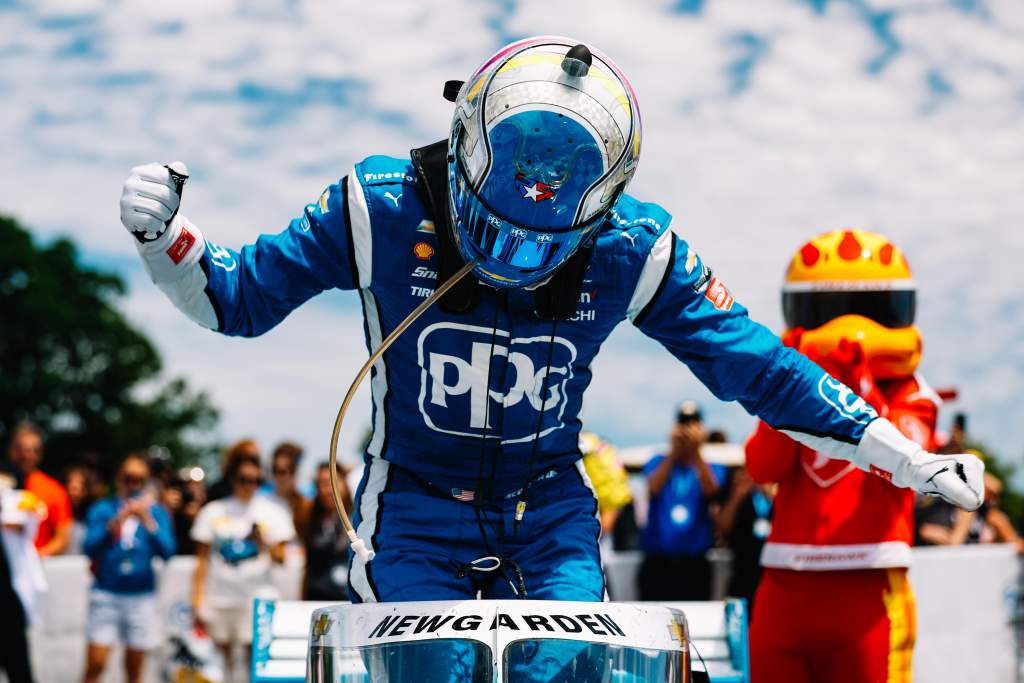 There's not much to say about Newgarden that hasn't already been said. With three wins in the first eight races on an oval, street course and road course, it took a brilliant fist half from Ericsson to deny Newgarden the top spot.
I especially have been spellbound by Newgarden finding ways to lead this team full of new personnel including a new engineer in Eric Leichtle this year.
Newgarden told The Race IndyCar Podcast this year he feels the pressure is on to remember set-ups and set-up developments as his personnel have left and been replaced, which points to what a high level Newgarden is functioning at.
A couple more consistent finishes and he'd easily be first. Penske's performing at an elite level and Newgarden's the proof how high the peaks can be.
1st Marcus Ericsson
(Ganassi)
Points position 1st
Wins 1
Poles 0
Podiums 1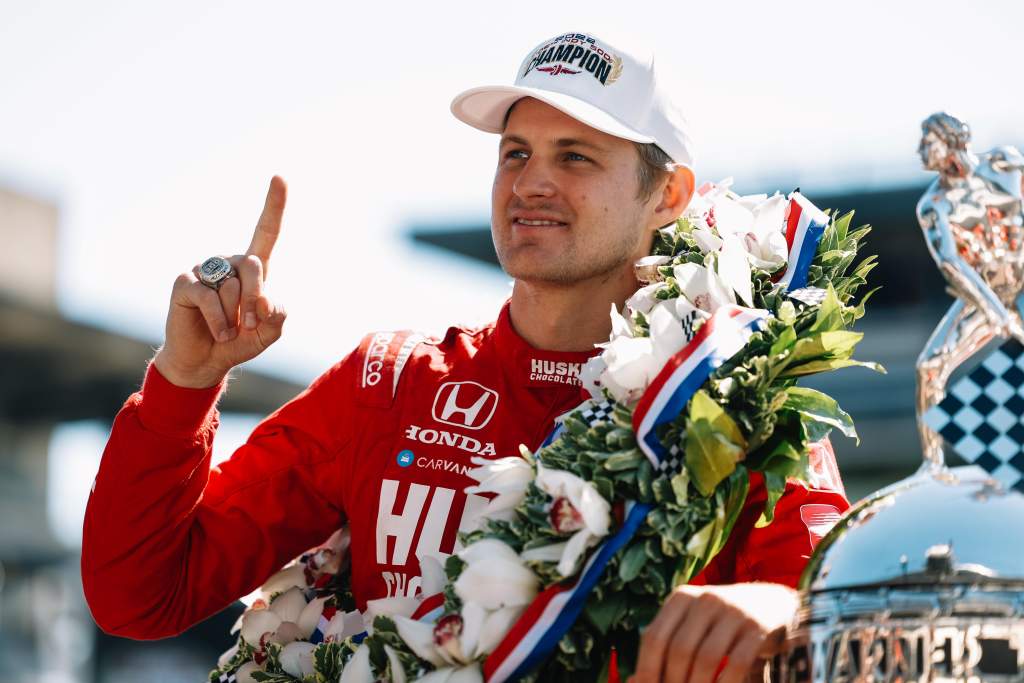 After missing out on a place in this top 10 and complaining about it last year, Ericsson is at the number one spot in 2022.
OK, his qualifying might still be relatively average and Power has a better average finish. But Ericsson is the top scorer in the series since Detroit last year and the podcast hosting duo agree that he is performing at a higher standard and to a more consistent level through 2022.
His Indy 500 win came despite drivers usually hating being ahead with two laps remaining and his defensive drive to win was a work of glory.
He's the points leader and the Indy 500 winner. It's hard to argue against placing him at number one.