"I think this year has just been a little bit tougher with all the noise that was going on. Honestly, it was a battle with myself and sometimes you are your biggest rival other than your actual competitors."
You never have to worry about getting an open and honest interview with Arrow McLaren SP's Pato O'Ward, but even by his standards, this is an interview you need to fasten the belts for before being metaphorically sent into Turn 1 at 240mph+.
It was the shock none of us were expecting when O'Ward came out in February that he was considering a move to another team. It made no sense.
After the failed promise of a path to F1 with Red Bull was pulled from under his feet through no fault of his own – and he'd left a Carlin IndyCar seat to pursue that earlier in the year – things looked bleak in late 2019.
Then the new McLaren-backed IndyCar team took a gamble on him and he duly rewarded it, leaving a trail of shocked, well-beaten and sometimes discarded team-mates in his wake.
It's clear he's outperformed his machinery dramatically and been in the top five drivers in IndyCar for the last two years. Some of his drives have been truly astounding and you can't imagine anyone else pulling it off.
He gave the team its first pole at Barber last year and its first win at Texas, followed by another at Detroit and then an F1 test in November, all the while with people like McLaren CEO Zak Brown calling him things like a 'young Montoya'.
However behind the scenes in the off-season, both parties struggled to agree on an extended contract and O'Ward – having been messed around a lot and disappointed in his junior career – felt he had to take a stand to get what he felt he deserved and the assurances that he was the future of this team.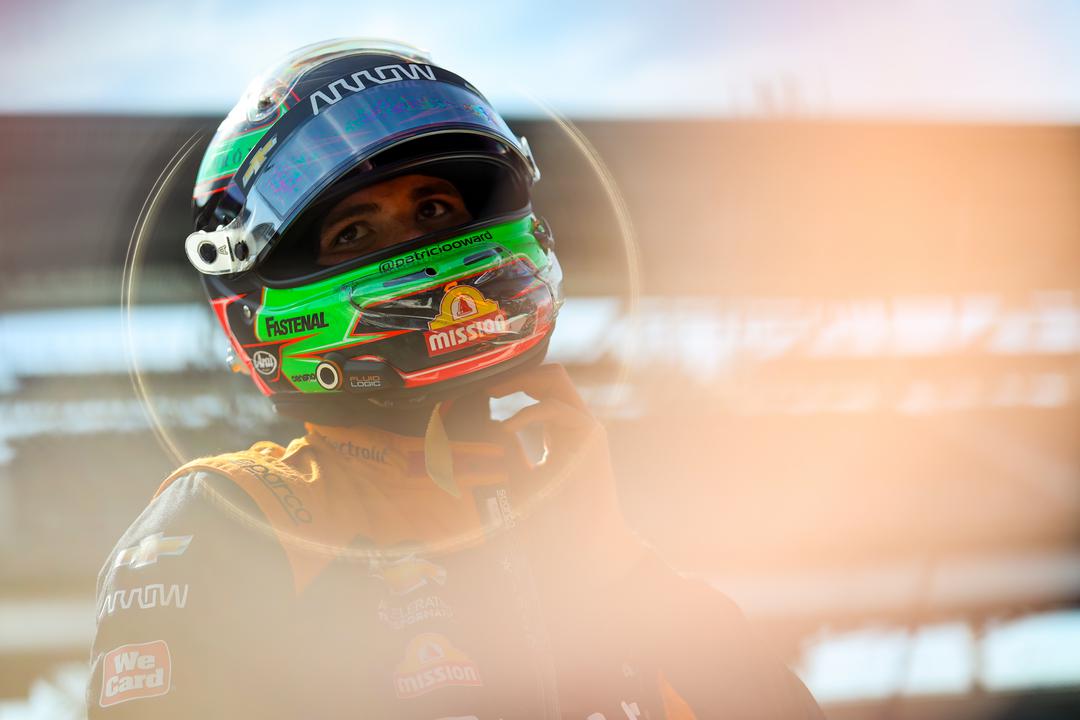 This next contract after all would be signed while his stock is high and would tie him up for some of his prime years.
Finally, now, the two parties are nailing the finer details of a new deal which O'Ward has agreed to the initial terms of, after team sponsor Arrow's Mike Long stepped in and helped move things along.
Why it got to this stage given O'Ward's performances – he deserves to be right up there with the series' top earners – and the fact that team president Taylor Kiel and the immediate team below were desperate for him to stay, we can only speculate on.
But, it's taken three races of uncertainty hanging over O'Ward and the team to get to this point where his future with the squad is all but sorted, and that has taken its toll somewhat.
Fundamentally, the results tell a horrible picture of the start to the season, but it has all been small things that have added up to big losses. A mistake in St Petersburg qualifying by O'Ward set him back in the race where he then got on the wrong strategy, which he might not have had to take if he's started better. The car was much improved from St Pete the previous season but few people saw that in reality.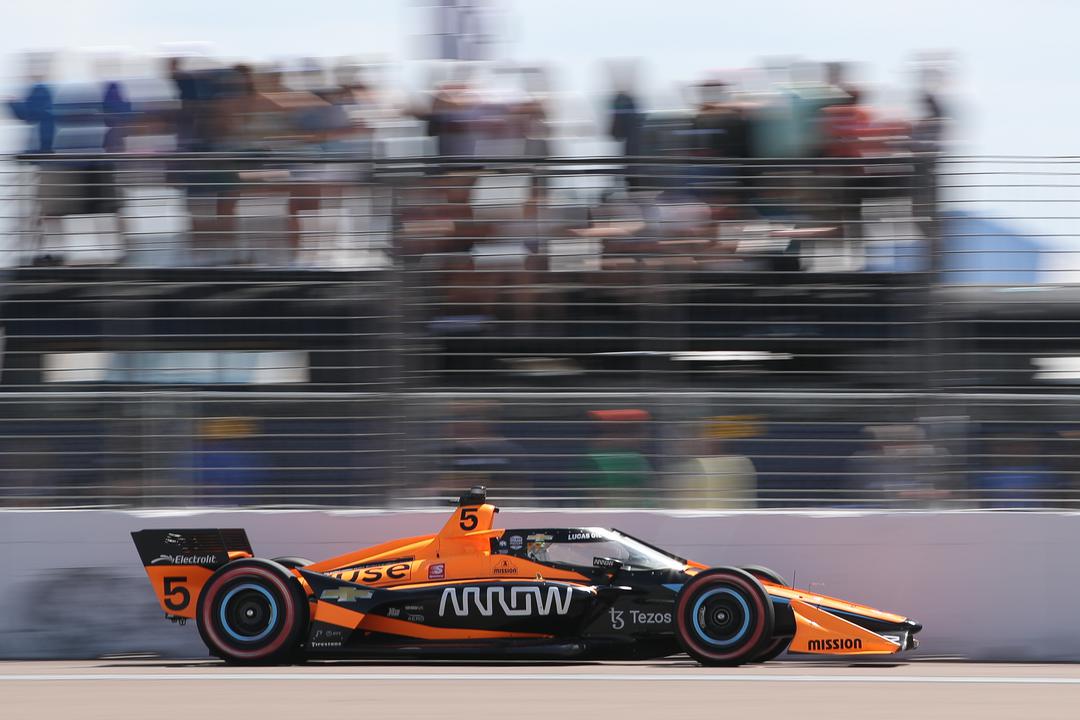 At Texas, both cars locked up in the pits, but O'Ward hit his front left-tyre changer and broke his front wing, and after changing that he was a lap down and out of a race he felt he would have won.
Finally, at Long Beach, things started to come good. The car wasn't good in practice or qualifying but a warm-up breakthrough allowed O'Ward to come through the field to take fifth.
Some soul-searching in his hotel room after qualifying helped mitigate his early 2022 losses and to ignore the looming clouds of his future hanging over him, ready to pour.
"It was a very different kind of, I guess, fight, because usually in my junior career, you would do usually a year with somebody and then you move on to the next category and usually move on from a different team and blah blah blah," O'Ward tells The Race while sipping a banana and strawberry milkshake.
"But with this one, after two years together, great memories and having a very strong go at it together, it was just different, man.
"It wasn't, anger. It was just a bit of hurt of how much or how things weren't [taking shape].
"You want something so bad but then things, they don't take the shape that you would have swore that they would, a lot quicker. And it's just tough.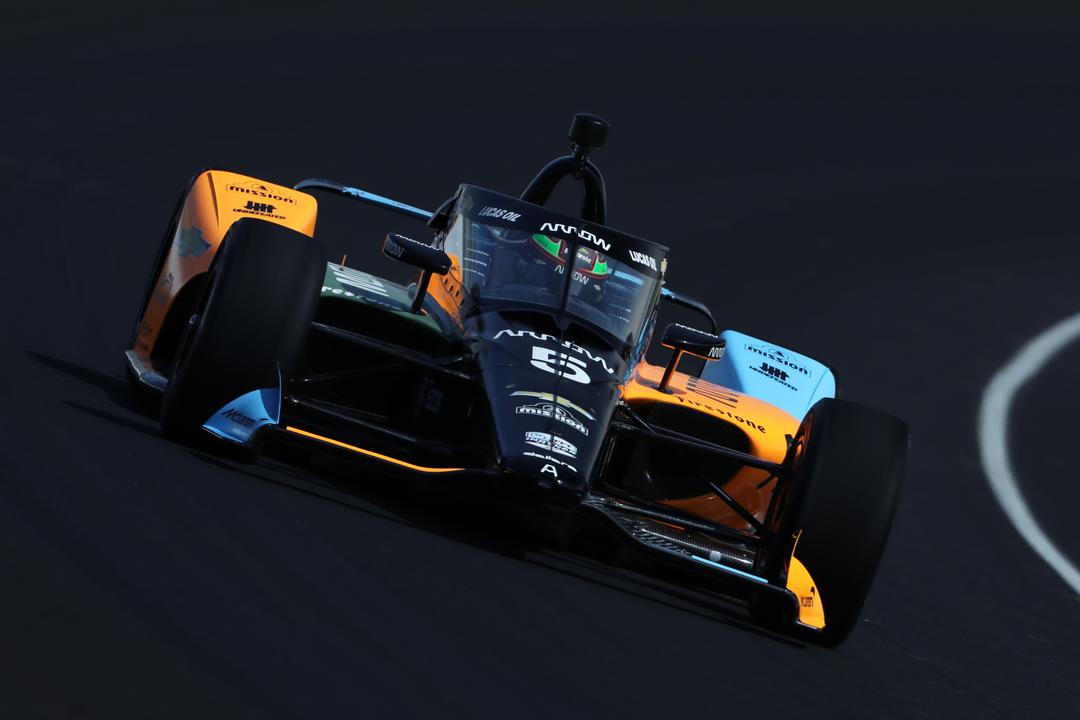 "It's very confusing and you don't know where to focus your energy and it's just tough man. It just sucks.
"But anyway, in Long Beach after the qualifying actually, I went to my room and I was actually sitting right by the window just kind of reflecting, I had my cousin there with me.
"And I said 'just freaking forget about this and just freaking drive'.
"I hated that all the things and all the stuff that was going on took away a bit of that joy that you grew up with.
"I said 'ah, man screw that, I'm just gonna focus on doing a good race for us tomorrow and then giving a good championship to these guys because the engineers and mechanics and everybody has put so much time into everything and I like to see them happy'.
"I don't like to be qualifying 10th and 11th and finishing 10th and 12th, like no, screw that. We deserve to be winning races, which is where we will be very soon.
"So yeah, it got to the point where I said 'just come on, just forget about it and get your shit together'."
Obviously, from the outside, O'Ward's future has dominated the news agenda with regards to the team, which has perhaps left where the team is lacking exactly unexplored in its entirety. especially as its poor results, this season has been down to smaller things adding up, as opposed to there being one massive issue with the car.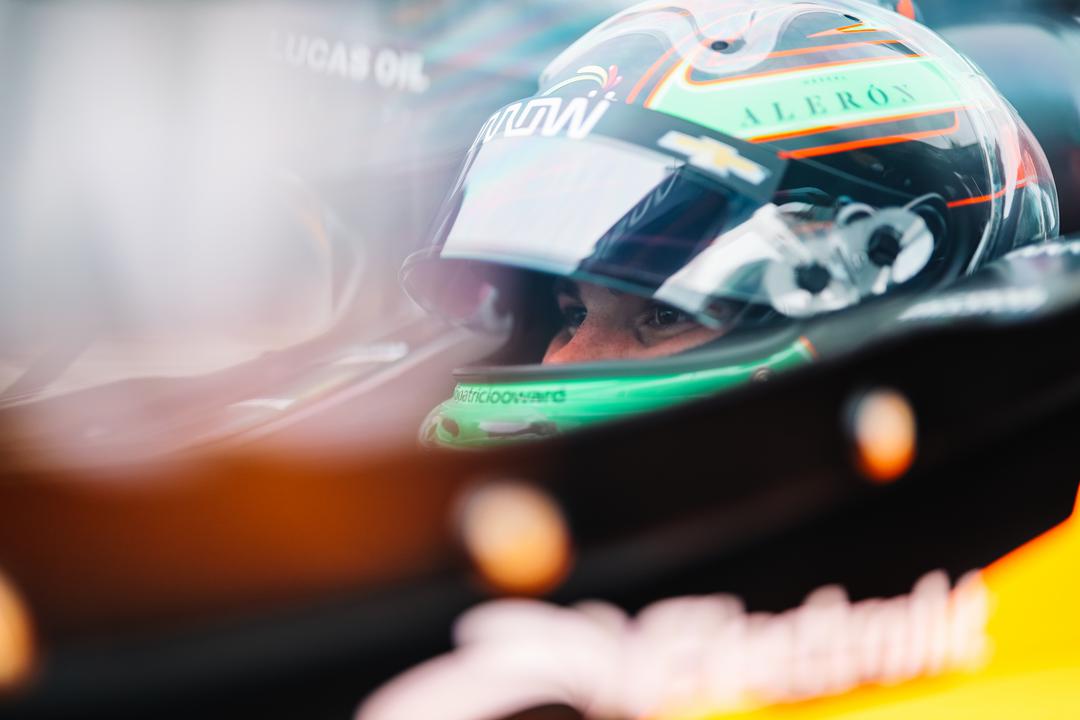 That's the story of Arrow McLaren SP in IndyCar really. Fundamentally the pace has been there for a long time, it's marrying those small details on a week by week basis and executing which is what makes the likes of Penske and Ganassi the teams to beat.
Over the last two years the team has had one of the most difficult cars to drive in the series, but when it's in the window – almost exclusively with O'Ward – it's been totally unstoppable at times. But being manageable over a race distance and chewing through its tyres have been issues at certain tracks.
For 2022 the goal was to make the car easier to extract the maximum for the drivers and to create a better balance, but that's been a journey also as it has swung from one extreme – being really harsh on its rear tyres – to the opposite.
"I think we have made some forward steps in the races actually," says O'Ward, who has been boosted by a more competitive Felix Rosenqvist who has qualified well to start the season.
"I think we have a better package of tyre life as well, which I think has helped us.
"It seemed like we were always burning the rears, but now it seems like we're always burning the fronts. So we need to find a good balance there.
"Not just my car, you guys saw Felix started way up in Long Beach and the front of the car just gave up on him and he got shuffled back, lost a lot of seconds. So it's just been tough.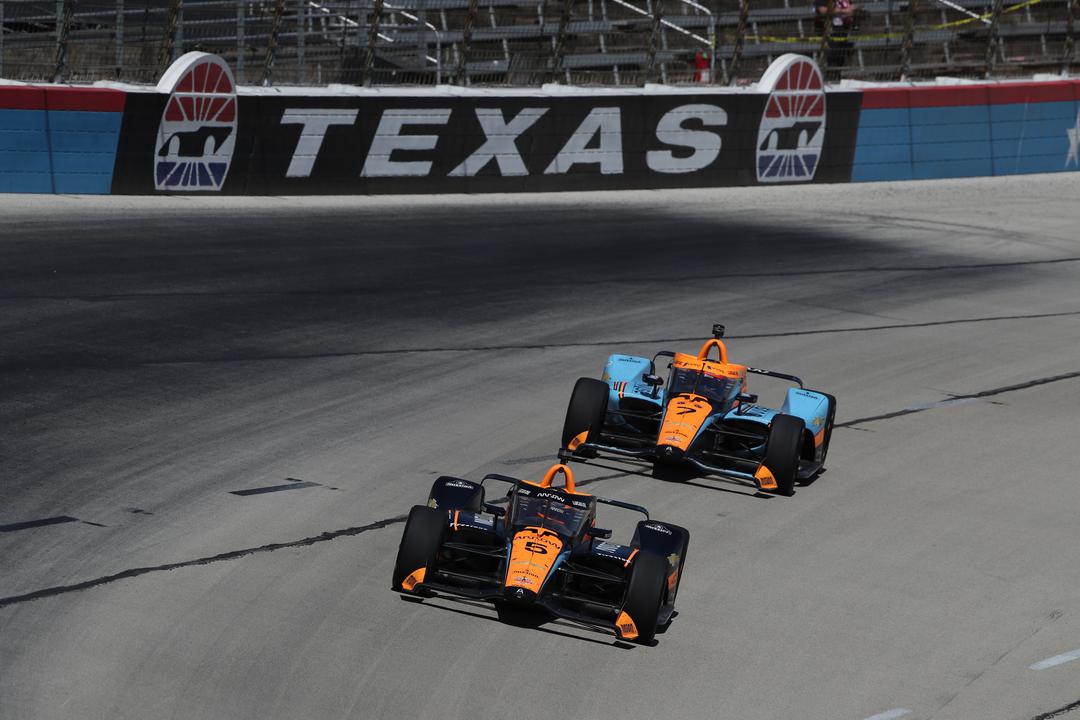 "It's been tough trying to find that line, that fine line of how much you can ask from the rear without burning them and then how much you can ask from the front without burning them.
"But I think Chevy has made some great improvements in terms of drivability that have really, really helped.
"I think from those improvements, since we're so used to what it was, I think those improvements have kind of like reset the centre of where you should have the balance of the car in terms of what end of the car to protect.
"Now you don't have to protect the rear so much. So I think that allows you to get a bit more of a loosey-goosey under you and just have something that likes to point a little bit better.
"But yeah, still trying to find the fine line on that."
So a combination of better drivability from Chevy and some off-season set-up tweaks have created a slightly more balanced car for AMSP, but perhaps the balance has shifted too far the other way towards the car being too tough on its front tyres. With so little testing, correcting these things is really tough for the teams, even one with the engineering fire-power of this one.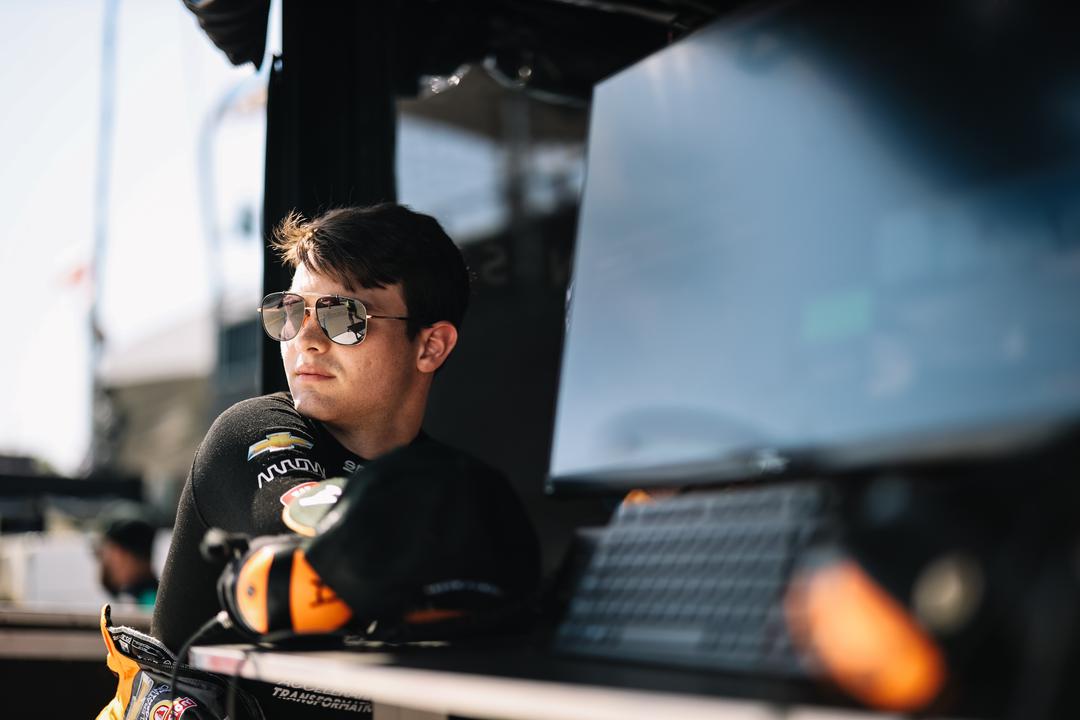 Besides fundamental car changes, there's also been some work on the team's working philosophy that has taken some trial and error according to O'Ward.
He says the team has tried to introduce some feedback techniques from the team's F1 side, but that marrying that with the IndyCar team and car hasn't been a straightforward fit.
"I don't think certain things that are required in Formula 1, I just think we're wasting our time trying to implement them in IndyCar because we're so spec," he says.
"It's such a spec series and I mean that in the way of like how much, I guess feedback we want to give and how much the engineers actually need to make the car go quicker, since it's a car that we can't really move around on, we can basically just move the suspension, right?
"So I think that's where we need to focus on. You compare it to, for example, Formula 1, man, they make that thing from scratch. So you have so many different areas that you need to focus on that you can move around.
"I feel like we were just wasting our time focusing in areas that we can't even change sometimes, or at least from my side like me, gathering all the information of what I just felt and then telling the engineers, I felt like I was just not helping them and I was just confusing them more because I was giving them so much information.
"That's at least how I felt.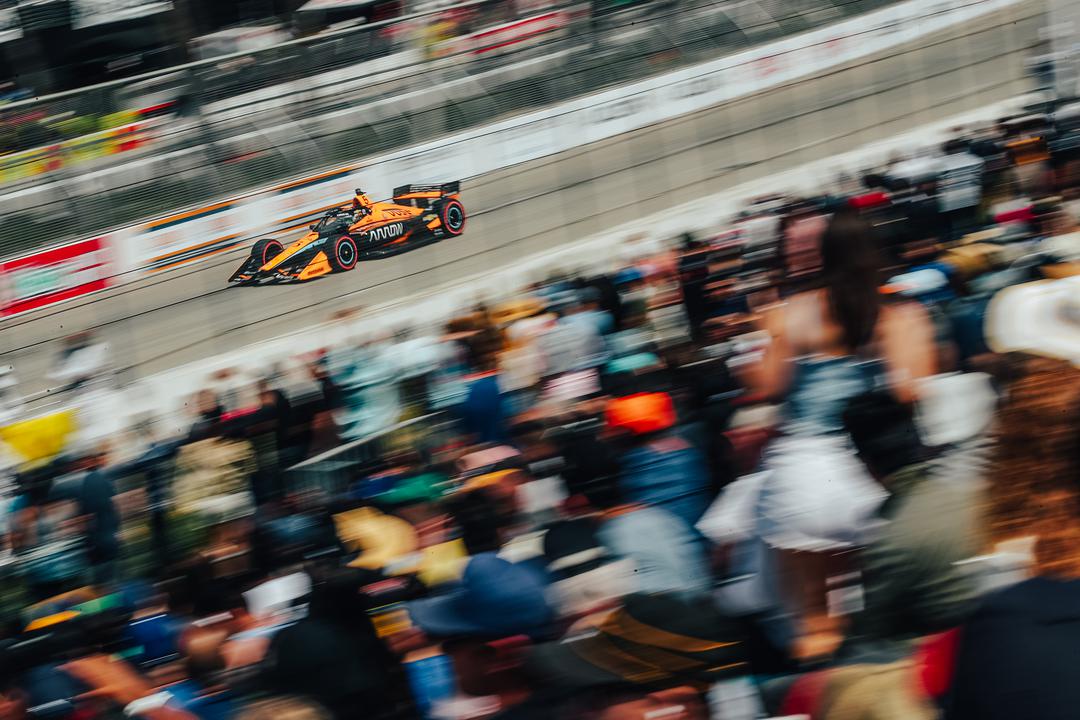 "Sometimes you remember, simple is just better. I just think that's what's worked for us in the past and I think it's what's going to work for us in IndyCar here in the future.
"Not saying one way is right or wrong. It's just, I think, wasting your time on something that you can't really change is just a waste of time, waste of energy and waste of thought."
It's taken a few races for this trial and error process to work out for O'Ward, but there's very little sign of panic from him or the team that ninth – where he sits in the championship – is their actual pace equivalent.
And looking back at the races, it's easy to see how we could be looking at two top fives and a win for O'Ward had things gone slightly differently.
That's not been the case and small errors – something AMSP has been prone to whether it be drivers, in pitlane or with the car itself – must be cut out if you're going to challenge people like Alex Palou and Josef Newgarden.
With a combination of a new contract on the way, knowing the fundamental pace of the car is good and perhaps even better in the races, and that there's been some bad luck, O'Ward at least certainly isn't short on confidence that a turnaround is coming up.
What better place to do it than where he was on pole last year, at Barber, but lost out because of a mysterious rear-left tyre issue in the first stint.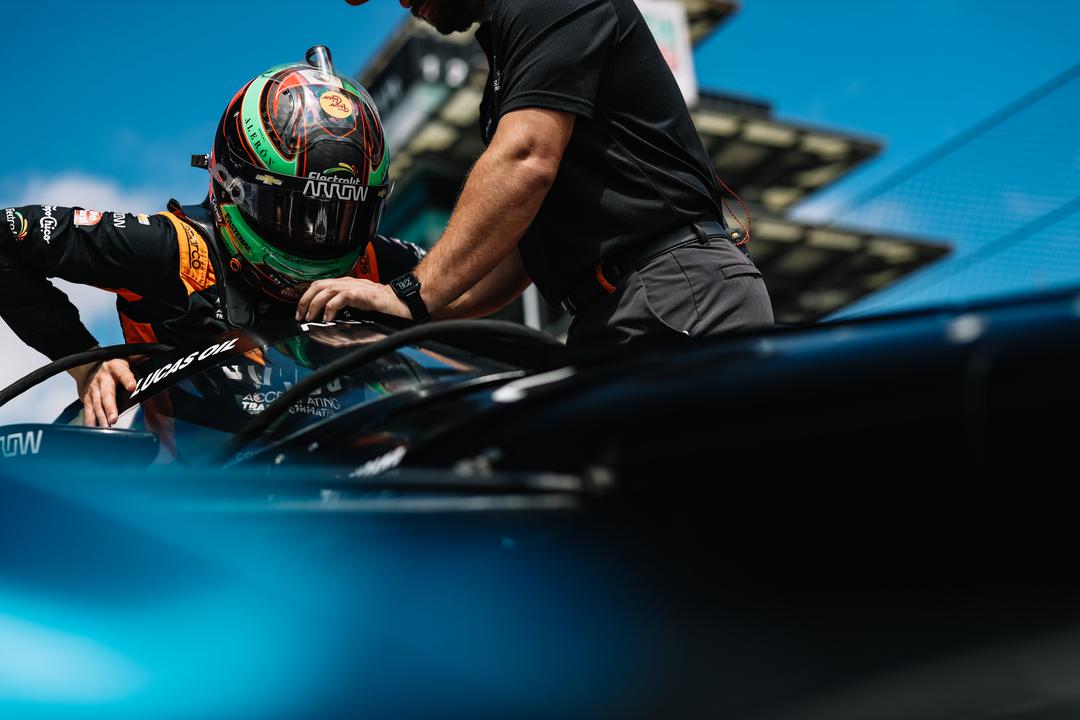 "It hasn't been a terrible year, it hasn't been the easiest of years," concludes O'Ward.
"But I mean man, we're sitting ninth, we're like 50 or 50 something points behind the leader. 14 races to go.
"I'm just fine."
It's hard to believe O'Ward would utter those three words a couple of weeks ago. But be warned O'Ward is replenished and ready to get back to his insane best.