It's hard to imagine a feeder series team having a bigger factory than McLaren. But as an operation that's gone from nonexistence to winning two championships in three years almost immediately, HMD is not your normal Indy NXT team.
With its IndyCar involvement as a partner of Dale Coyne now over after two years, what's next for this squad that started as a way for Henry Malukas to get his son David into IndyCar, but is now clearly moving on to something else?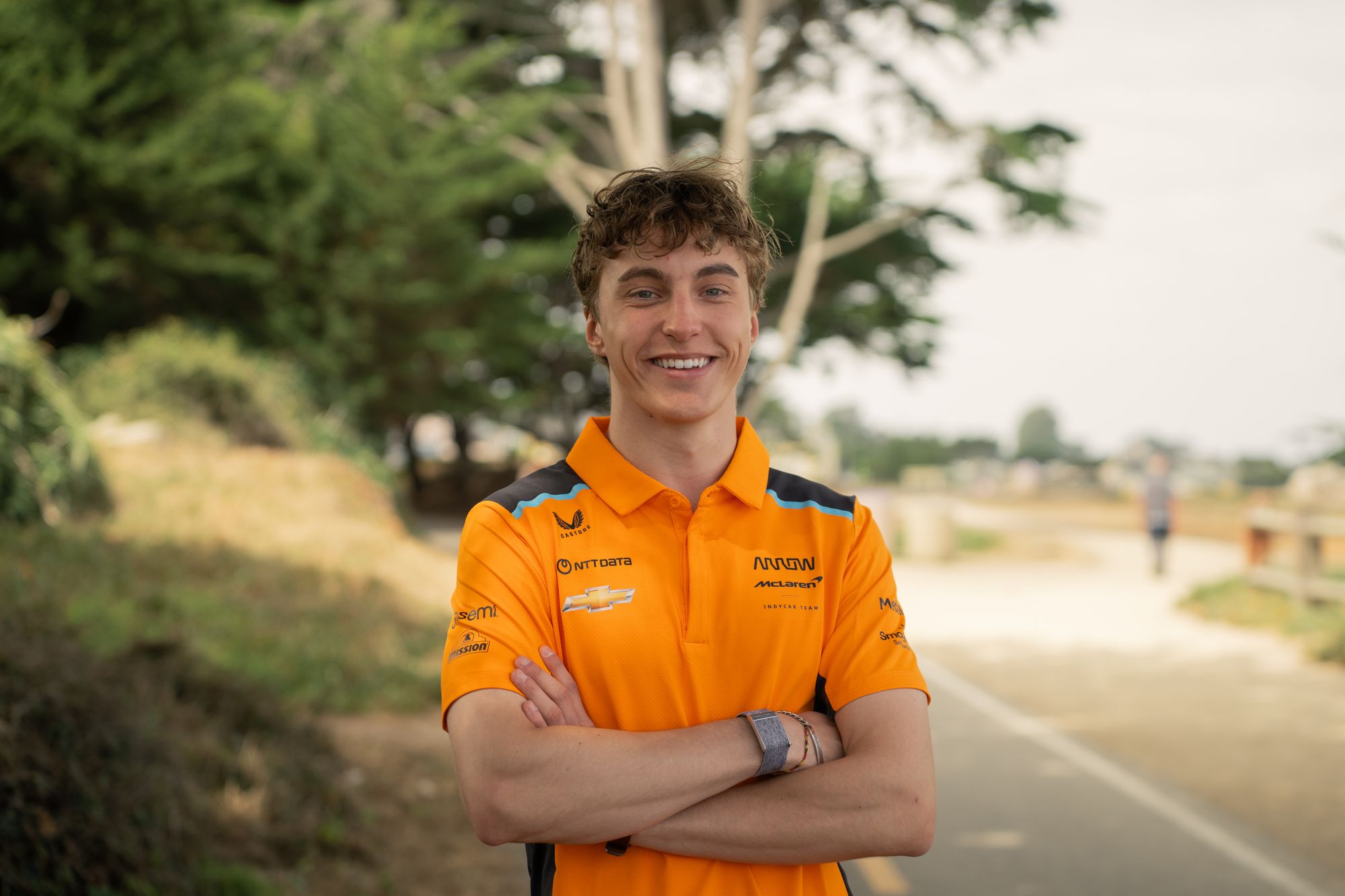 Racing history is littered with defunct teams set up by 'karting dads' to create a pathway for privileged sons, only for that team to be discarded or interest in it lost when the next opportunity comes along - perhaps buying an ever bigger team that serves as the landing spot for said son.
But while the primary goal for the Malukas family has been to get David (pictured above) a paid drive in the series - he's done that now, scoring a plum seat at Arrow McLaren - that's not all it's had designs on.
There's proof of this 'move David on, then switch to building HMD further' strategy.
When David Malukas left HMD in Indy Lights at the end of 2021 as a runner-up to Kyle Kirkwood, the team ramped up without him, winning the next two titles with Linus Lundqvist and Christian Rasmussen respectively.
Its 81,000 square-foot facility will only be 9000 smaller than the current shop Andretti's IndyCar and Indy NXT programme operates out of with as many as five IndyCars being prepared at any one time. HMD hired over 30 people last year. This is zero to 100 stuff.
"It's funny because when David was here, there were a lot of comments: 'Oh, when David moves on the programme's going to shut down'," says the star behind the day-to-day running of HMD, general manager Mike Maurini (pictured below).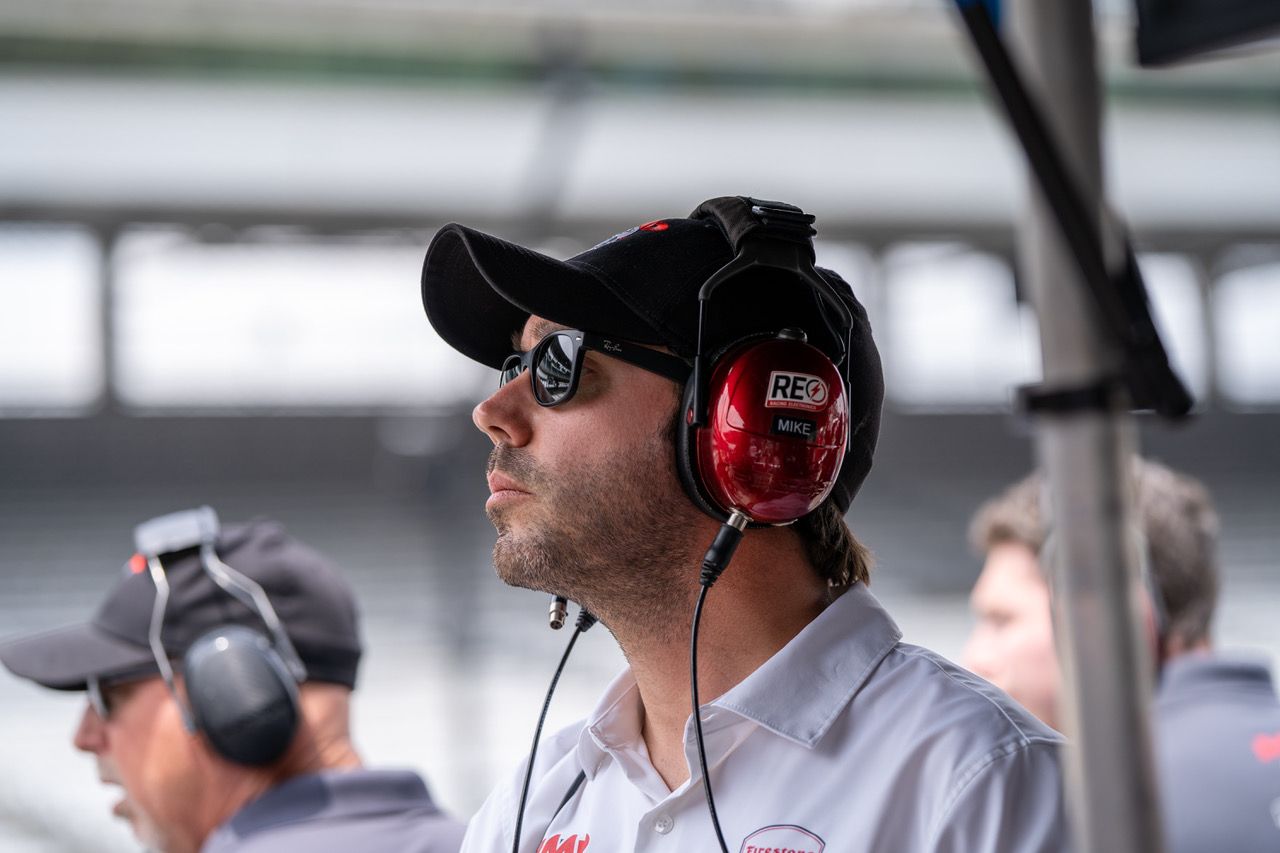 "The only thing we've done is expand!
"Henry's more excited about David moving on so he can spend some time here as well and watch it expand.
"He's 100% committed to the programme. I'm 100% committed, there's a tonne of people that are 100% committed to this.
"Henry looks at it and he doesn't want anything to fail because he's got 51 people's lives, that he's helping put food on the table for them.
"So I think the separation of David and HMD will be good.
"I think it only brings more validity to what Henry wants to do in the future and what we want to do as a business and race team, go much further."
HMD has made no secret its goal is to be an IndyCar team.
That looks extremely unlikely in any capacity for 2024 with the Dale Coyne relationship coming to an end and, with hybrid engines supposed to be coming in, HMD has elected to wait to get at least one year in its new factory and of plotting and preparing before making that enormous step. A hiring spree will be needed again, too.
HMD's certainly not short of ambition, it's just pragmatic. The main thing it wants is to be able to come in and be successful right away, which has been a struggle for any new team in IndyCar given the level of competition.
"The IndyCar programme is a dream," adds Maurini.
"We're working towards that dream. Obviously, the shop is a big step. Before we can do anything, we need to get the shop done, because right now we're tripping over each other.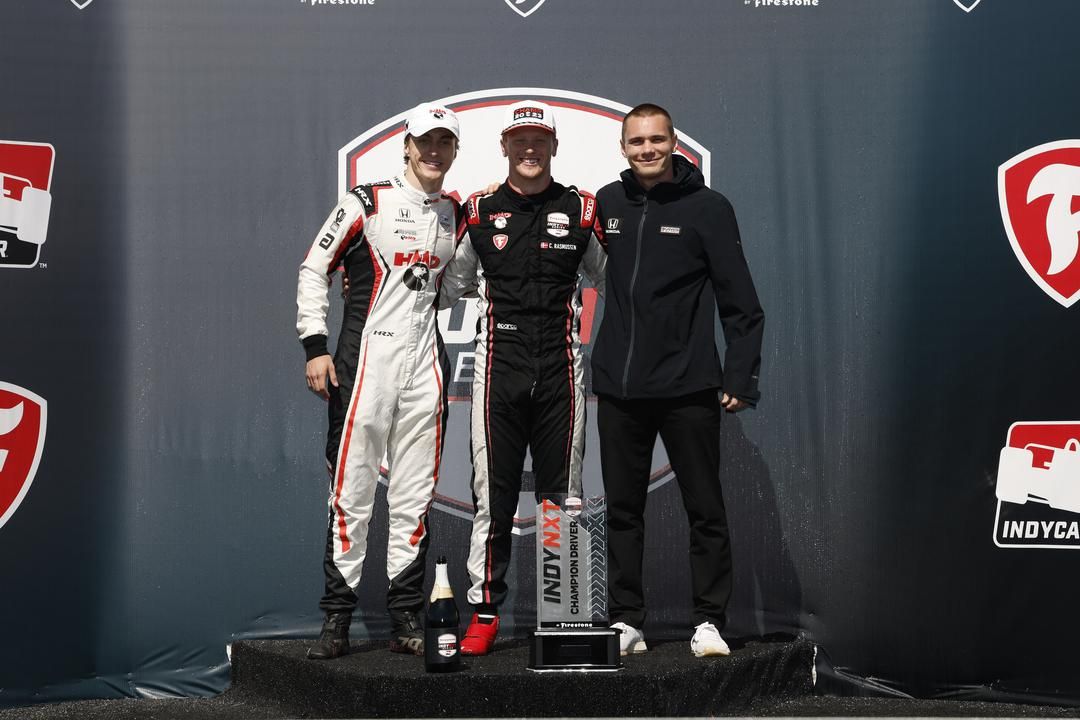 "The success we've had this year, it's surprising based on, if people went to the shop and they saw it, it's organised chaos, but it works.
"For 2025, we would love to step up, but the right opportunity has to come or be available. The biggest thing that I've said to myself and said to Henry is I don't want to go and fail.
"I do think that we can go and compete. I do think that the way that we structure our organisation, I do think that we can compete for Leaders' Circle money the first year. So that would be the goal.
"But I think within the next couple of weeks or month, you'd have to have that goal set in place for 2025. We're working towards it."
It's funny to think that not only was HMD not just set up to get David Malukas to IndyCar, but Henry is extremely comfortable with the idea of racing and fighting against David, and vice versa.
It's an intriguing match-up. And one made even more intriguing perhaps that by Christmas, HMD will have a bigger headquarters than McLaren's base - where Malukas will be plying his trade next year as that team awaits its own move to Andretti's shop it will vacate some time in 2025.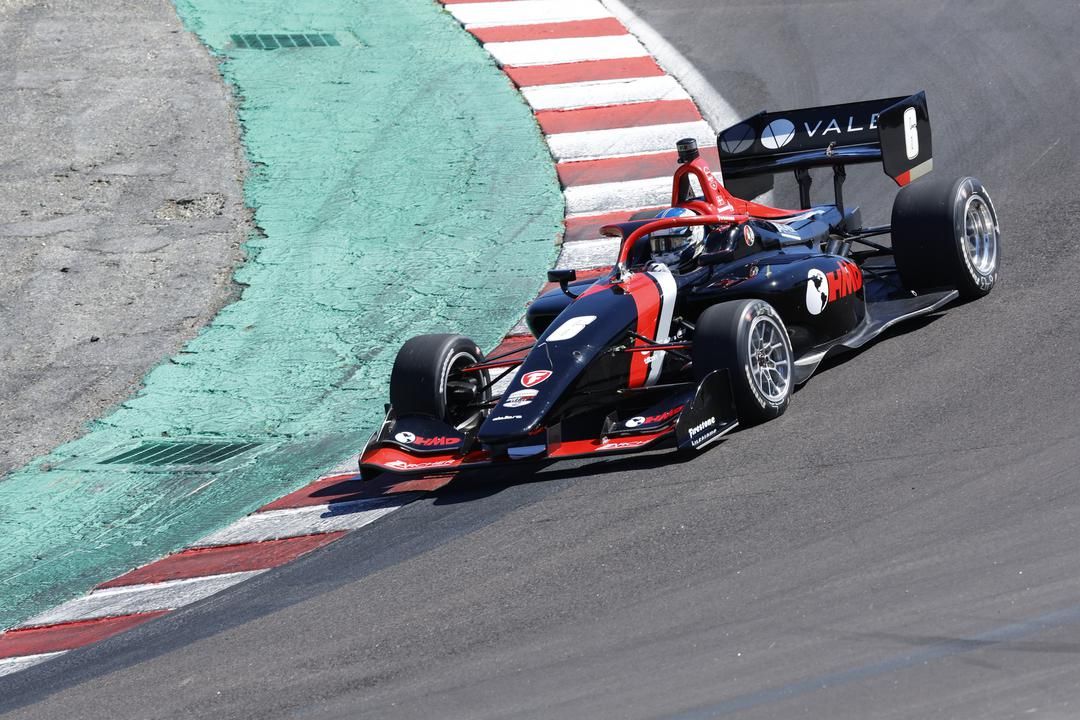 It might seem like big talk to even consider coming in and beating the likes of Dale Coyne, Ed Carpenter, Meyer Shank, Juncos Hollinger and the like, week-in, week-out in IndyCar.
But this team rose from nowhere to winning championships in no time at all. You have to afford that a level of gravitas and respect, especially as the team HMD has been beating - Andretti - is one of the biggest in IndyCar, let alone Indy NXT.
HMD's also run nine cars in Indy NXT and, while not all nine have been successful, four of that nine won races this year and five made the podium. That's with three Andretti cars and two Juncos cars in the mix also.
The team is likely to stay at nine cars next year, but wants to shore up some of its driver contracts as it did have a few drivers dropping out or reneging on deals, which isn't ideal for business.
Anyway, the end of the Dale Coyne partnership, David Malukas moving to McLaren, and no IndyCar involvement next year might feel like something ending for HMD, but it's hard to view this as anything but the beginning.
When Malukas left the Lights team, it ramped up. It looks like the same thing will happen as Henry goes in search of his dream: to be a successful and established IndyCar team owner.
It won't be easy, but given the level of early success HMD has achieved, it's hard to vote against.