The Andretti Autosport/Marcus Ericsson partnership is a fascinating one.
On one side, you have an IndyCar team known for its blistering one-lap pace but that has a habit of capitulating in races. On the other, you have a driver who might not always be the fastest, but his consistency is undoubted.
There are Formula 1 fans who will tell you Ericsson isn't an elite driver. I know about an Indianapolis 500 win that might go against that summary.
While Ericsson is still chasing his first IndyCar pole and road-course win, since his emergence at Ganassi in the 2021 season he's finished in the top 10 in 38 of the last 50 races. It's unquestionable that he brings a strong level of consistency.
Andretti hasn't won a title since 2012 and an Indy 500 since 2017, so consistency is a commodity it desperately needs.
"I think that's what Andretti has seen in me as well, the consistency I've had," Ericsson tells the latest episode of The Race IndyCar Podcast.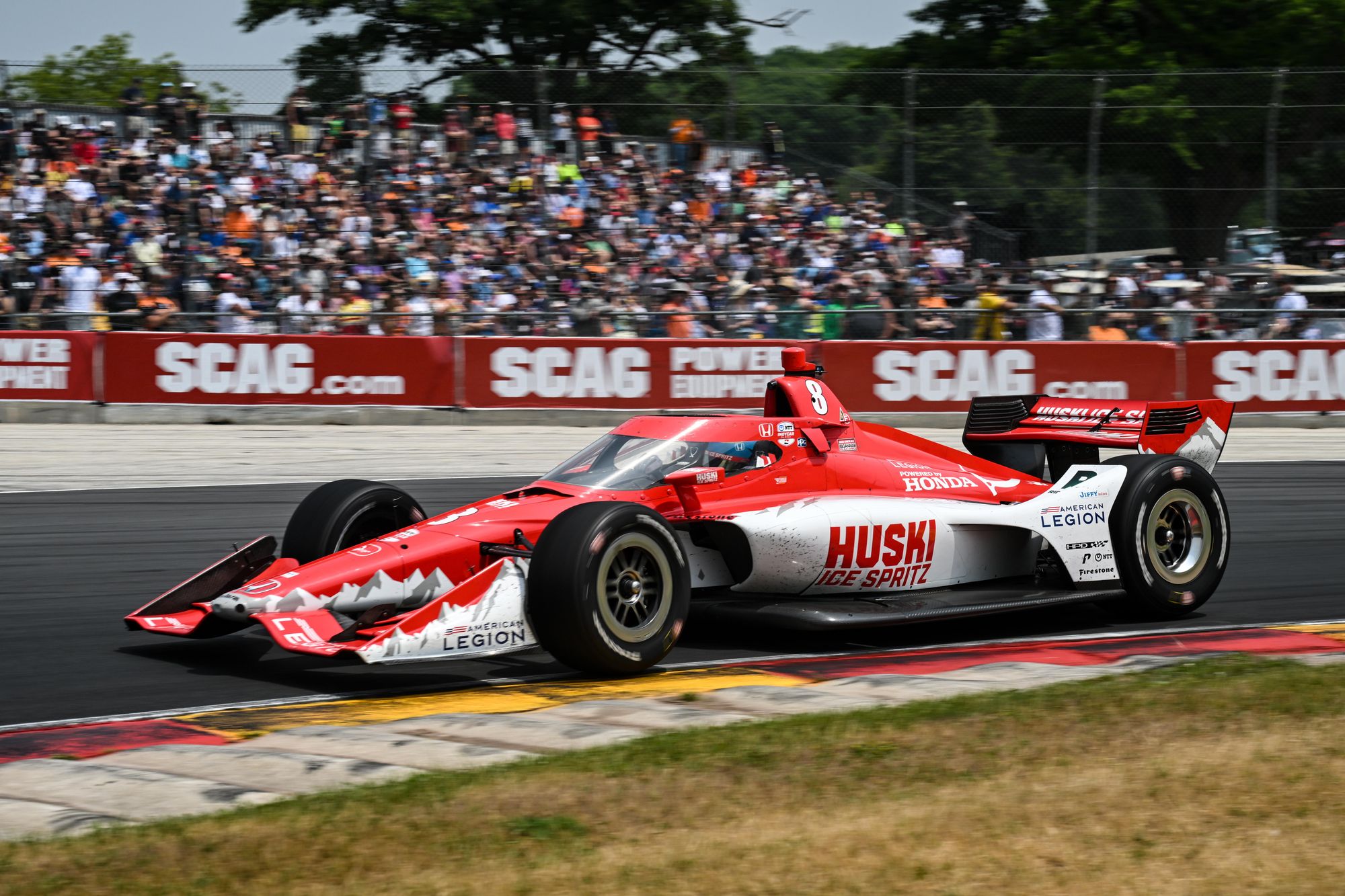 "Especially the last three years, I don't know exactly the statistics, but like, over 90% of the races, I think I've been in the in the top 10 and that consistency is a bit what Andretti has been lacking.
"They have fast cars, and they win races and they put it on pole positions and stuff like that. But they have been having difficulties to be consistent over a season.
"So obviously, that's the hope - that I could come into the team being [the way I am] as a driver, as a person and hopefully help that consistency and sort of raise that level as a team.
"I like the idea of having a fast qualifying car like Andretti seem to have, if I can get on top of that car and qualify a bit higher I feel like my biggest strength is my racecraft and sort of being smart, being strong in the races."
It's all adding up to what should be a match made in heaven. Ericsson will be able to test himself against the car that is arguably the fastest in the series on its day. But he should also be able to help the team find where it has been lacking in races.
Some of that will be out of his hands, like the execution in races with pitstops and strategy. But the driving part, he'll have no problem bringing a new dimension.
There doesn't appear to be any worry about how he'll adapt to this car, either.
Fans of Romain Grosjean will be aware that despite IndyCar being a single-make series with the same chassis for 12 years, damper development means each team's package has different inherent characteristics.
"I haven't driven it on a road course yet, but from what I understand they have a very strong rear of the car, good traction, an understeer type of car, and that's the type of car I like," adds Ericsson.
"I really drive the car from the rear end, I need to be able to lean on the rear going into the corners, and if I can do that, I sort of sort out the rest.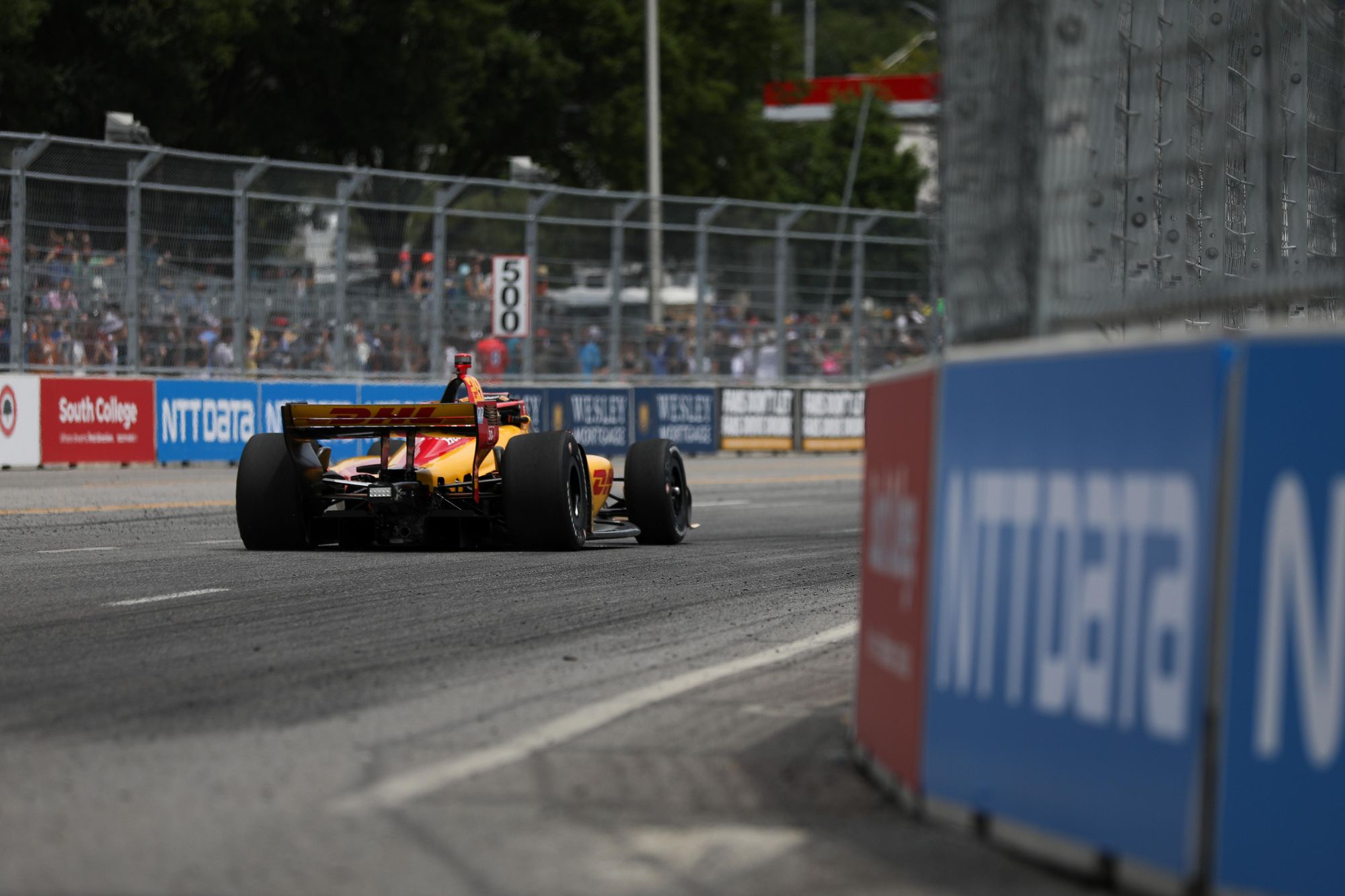 "So that was something that definitely went into one of the pros and cons when I was looking at different teams before deciding, was the type of car that I understand Andretti has, I think that's going to suit the way I drive a race car."
He's joining two of IndyCar's best young drivers so, after three years of finishing sixth in the championship - which isn't a fair reflection of where he stacked up in all of those years - as Ganassi's second or third best driver, he's undoubtedly the guy with the experience to come in and help push the team forward.
In a team that feels like it's built around Colton Herta, that might be an interesting dynamic, with Kyle Kirkwood pushing Herta for pace and Ericsson pushing him for consistency.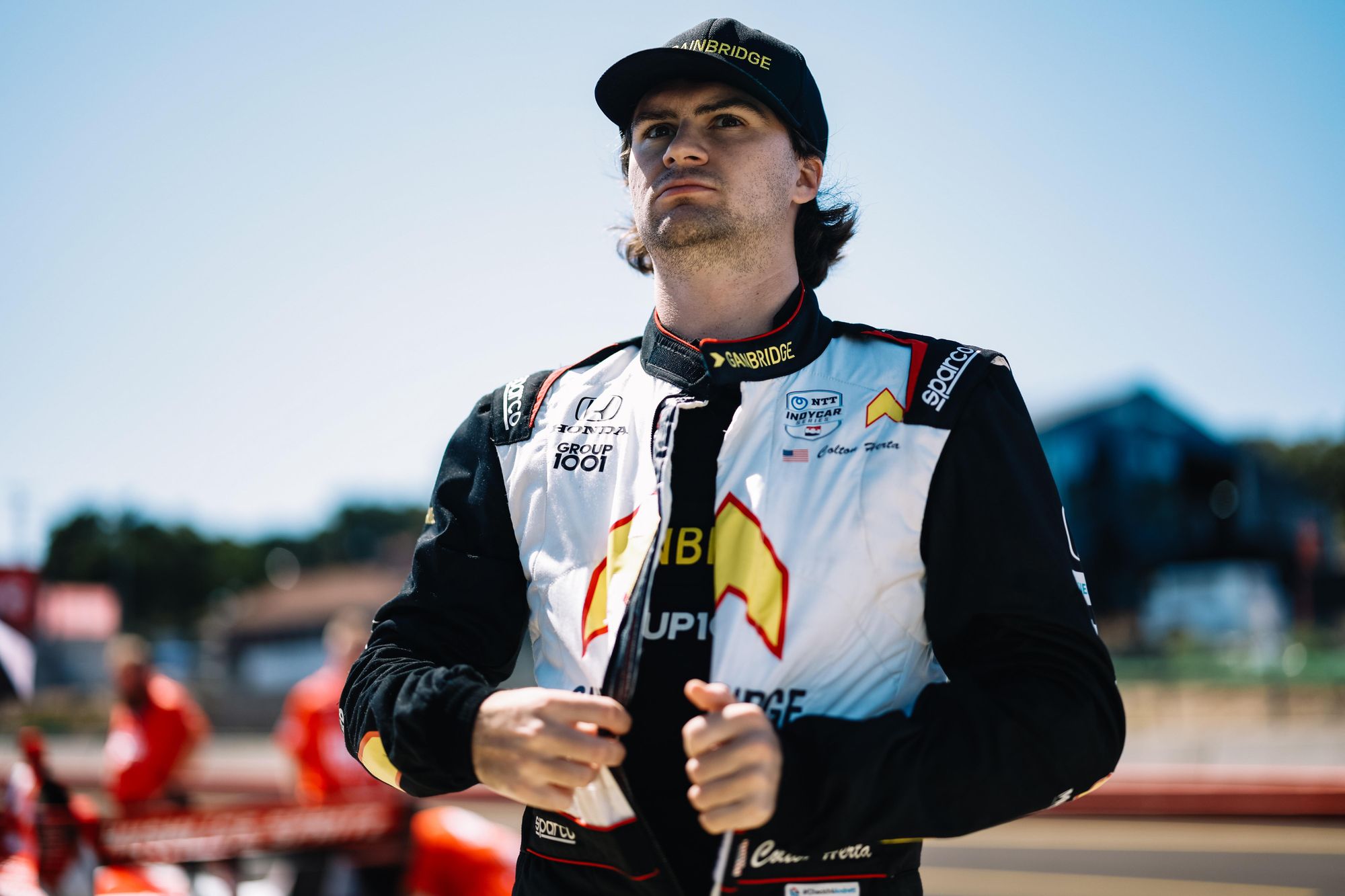 Weighing up his pros and cons, Ericsson says he had four or five offers on the table for a team next year, which makes his contract dispute with Ganassi more bearable at least in hindsight.
For a long time, Ericsson was keen to stay at Ganassi, but the fact it allowed his exclusivity period to lapse before making him an offer was clearly a sticking point.
He reckons the fact that a team the size of Andretti chased him - while acknowledging that Ganassi also made an offer - will give him added confidence going into 2024.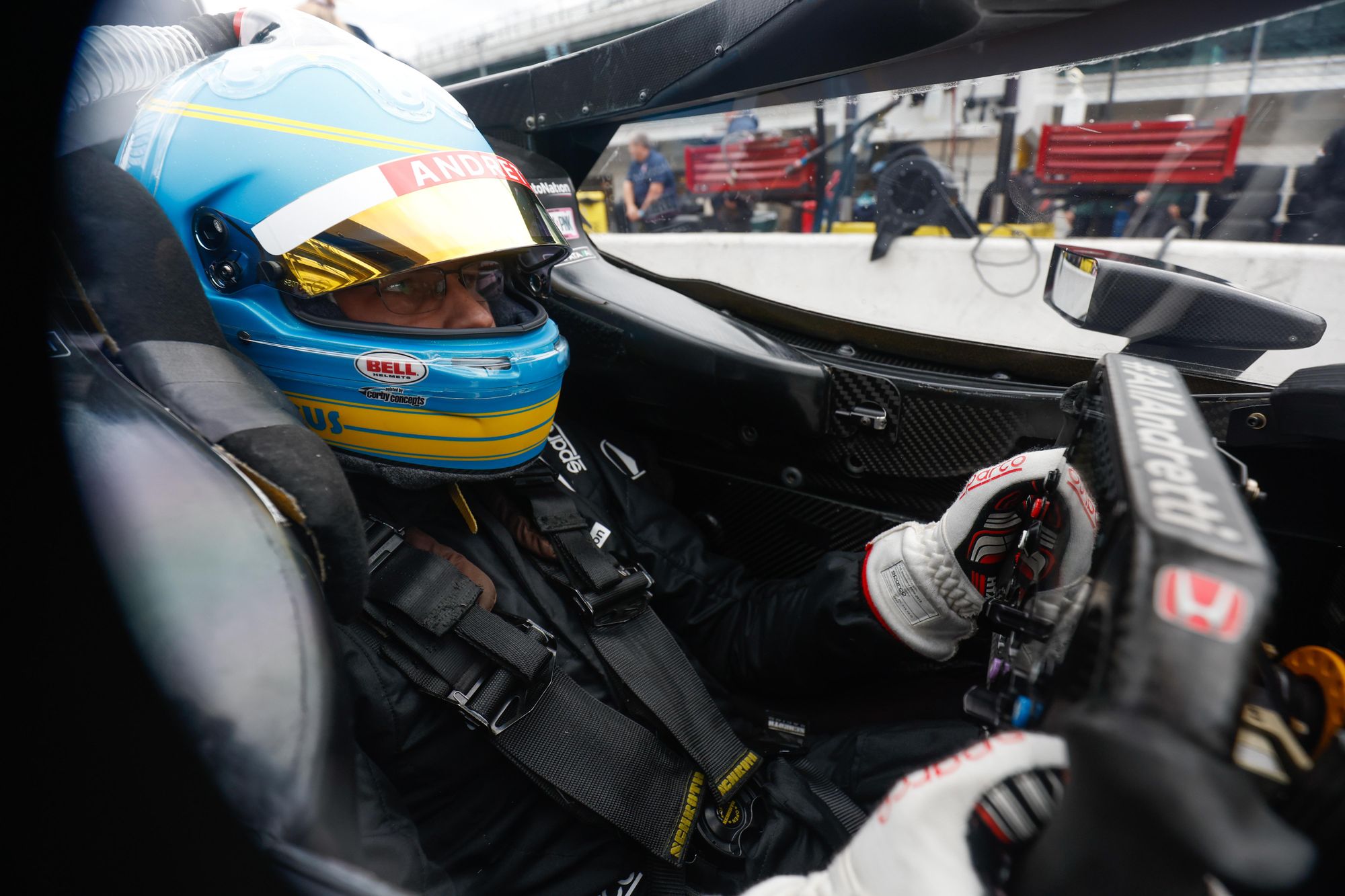 Let's not forget, Ericsson has spent most of his career bringing budget and sponsorship to his racing.
There can be no doubt now he is a paid professional, he has earned it, and the fact a team like Andretti has signed him up shows how highly his stock has risen after a disappointing end to his F1 career.
In fact, that was one thing The Race wanted to ask Ericsson: if Andretti's desire to enter F1 and the opportunities that might bring influenced his decision.
"When I was speaking with Michael it was purely IndyCar-based so we never really discussed that," he says.
"But after the deal was done and we were signed and everything, then I said to Michael that if you need my help in any way, shape or form, if that is advising or helping in different things or if it's testing, driving the car at some point, obviously I'm happy to do that, I'm part of the family now.
"But I'm signed for IndyCar and that's where my focus is. But if I can help in some other way I'm of course going to do that."
Andretti's F1 team seems far away, as does Ericsson's difficult July and August - a period he reckons his new-for-2023 mental coach had a big role in helping him through given the uncertainty about his future - but the 2024 IndyCar season is certainly coming up quickly.
There's huge potential in Andretti - there always is - but realising that potential for many reasons has been tough.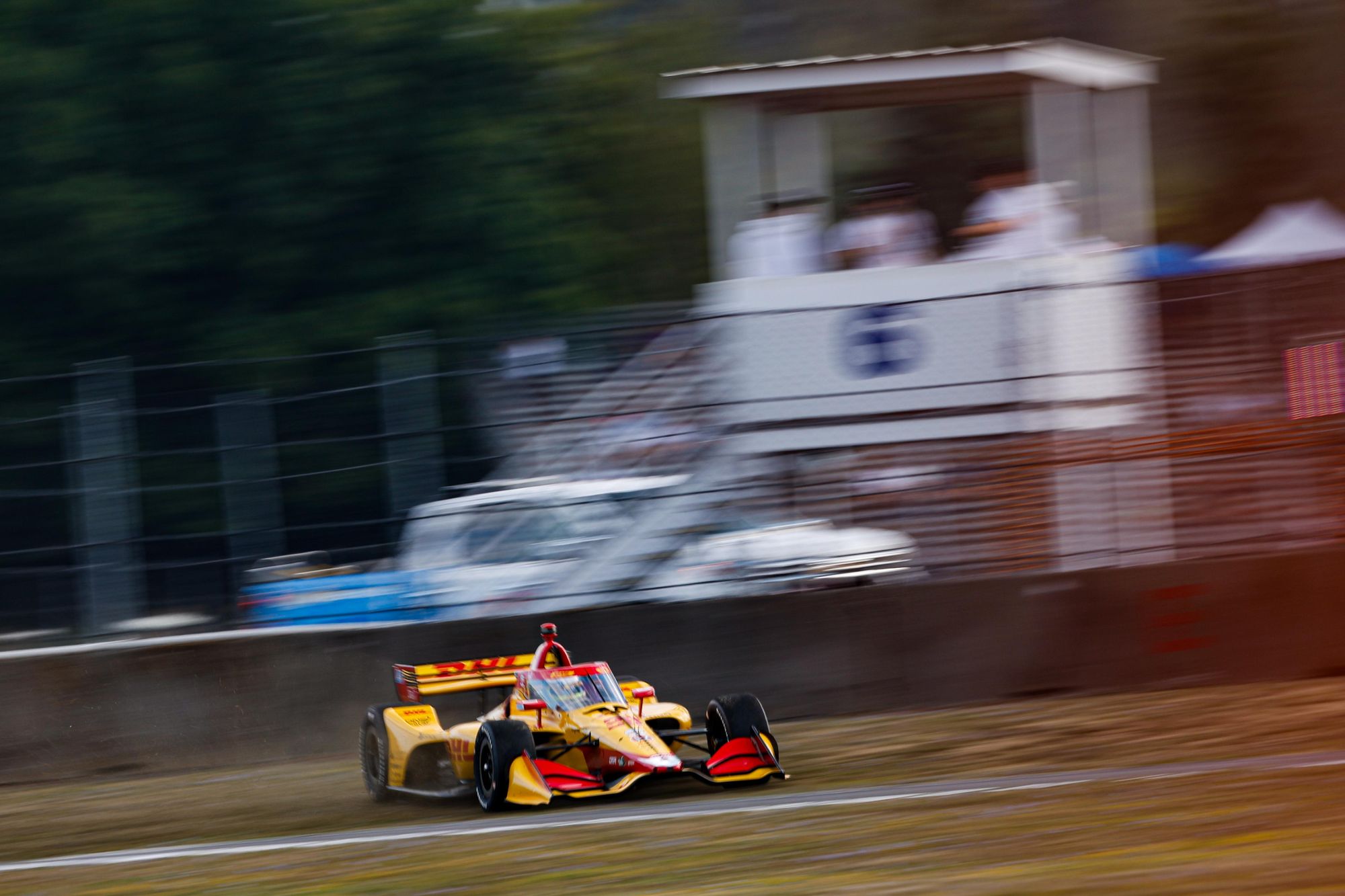 It does get a bum wrap sometimes, especially as it won two more races than McLaren this season, and you definitely get the feeling that Ericsson adds something that this team has needed in the driver line-up for some time.
And he brings the element of being an Indy 500 winner, too.
Ericsson will work with Grosjean's old engineer Olivier Boisson this year and the target is to win the first race at St Petersburg, with the caveat that he's open to the fact that adapting at Andretti might take some time.
But when he does adapt, his addition means the Andretti driver line-up has everything it needs and should be right up there with the Ganassi and Penske outfits that usually contest the title.