When you think 'fastest laps' in IndyCar, you'd win no prizes for original thinking for predicting that the series' best qualifier Will Power and defending champion Alex Palou were top of the rankings.
But they're joined by a rookie.
David Malukas was one of the most interesting newcomers to enter into IndyCar in years.
On the one hand, his junior single-seater career wasn't one that would make you think 'future IndyCar champion'.
But that was until he ran prodigious talent Kyle Kirkwood – who's already taken a top IndyCar ride, joining Andretti next year – down to the wire in Indy Lights last year in stunning fashion.
Admittedly, his IndyCar start in 2022 might have been closer to what the haters predicted than the believers, with Malukas failing to take a top-10 in the first half of the season.
He really came into the public eye in dramatic fashion when his team Dale Coyne Racing with HMD criticised the decision to name Jimmie Johnson the Indianapolis 500 rookie of the year given Malukas was the highest-finishing rookie. Malukas himself joined in.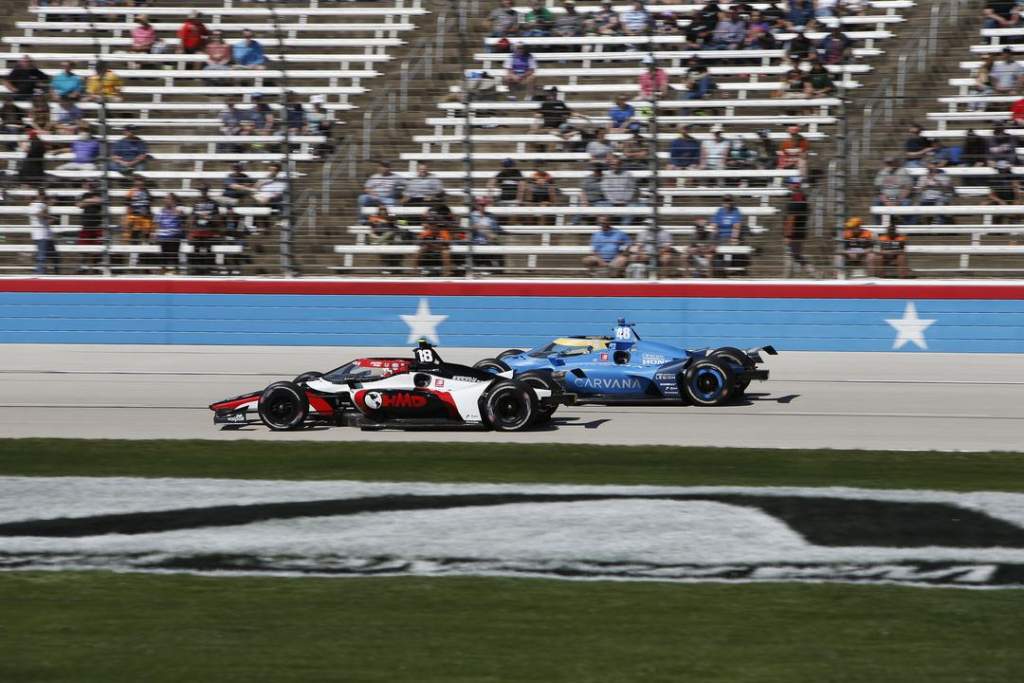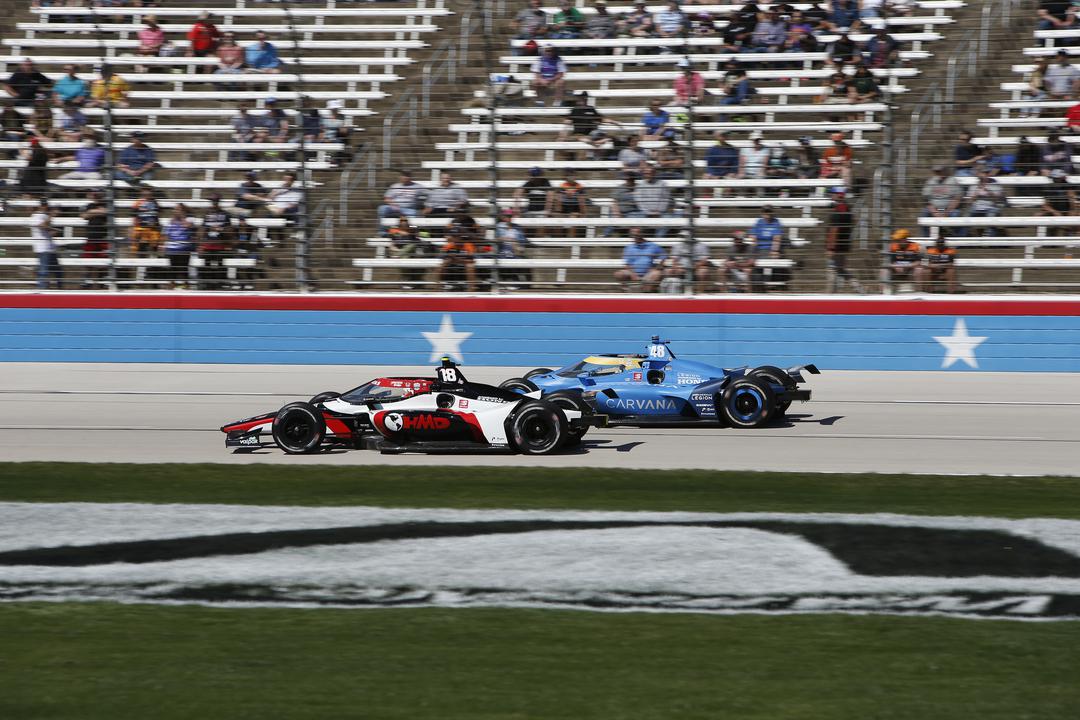 Now properly into the second half of the season, Malukas bagged a couple of top-10s and been exclusively in the top 15 in a stacked field and with a team in Coyne that punches above its weight given its resources.
"I think a lot of is experience, and also being a lot fitter than I was," Malukas tells The Race, discussing where he has improved so far.
"I remember at the start of the season I was like, 'man, these races are so long and so tough'.
"All the drivers told me Toronto was going to be the worst. I remember we drove Toronto and we finished the race and I was like, that was actually one of the easier ones!
"Other than that it's learning about strategies, pitstops, and helping to make decisions with the engineers.
"I'm the one in the car, and it kind of felt like in the beginning of the season they [the team] would make a decision off of data that they have in front of them on the computer, instead of data that I have in the car, feeling-wise.
"Now I'm giving much more information on what the tyres are doing and helping make a final decision on if we pit this lap, or in a lap's time. I'm starting to understand how it all works."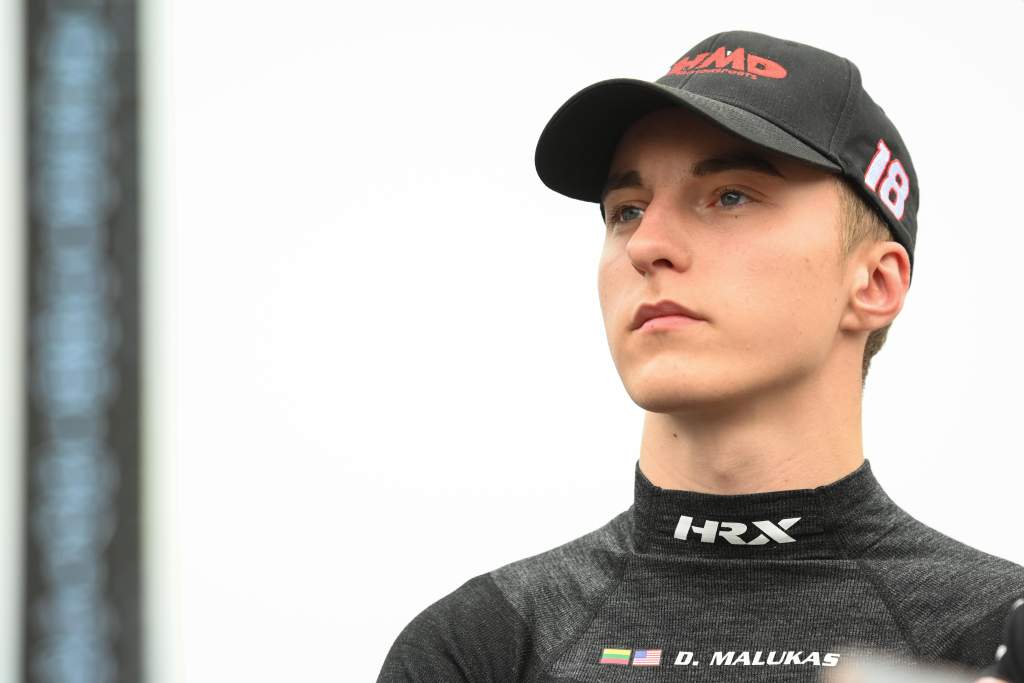 Malukas's relationship with team-mate Takuma Sato – also new to the team – has grown, especially as they impressed in practice leading up to the Indy 500 where they provided entertaining press conferences. But more importantly, Sato trusts Malukas's feedback if the rookie is sent out with experimental set-ups.
I understand you might not want to get excited about someone who is 17th in the standings, in similar fashion to Christian Lundgaard, who we wrote about earlier this week.
But again, this series is so competitive and the top teams with their large multi-car entries make up the top 13 on the grid between Arrow McLaren SP, Ganassi, Penske and Andretti. Sometimes you have to get a bit creative in how you judge people and teams because of that.
Fastest laps – going back to that example – aren't always the perfect reflection of pace. There are so many fuel-saving races in IndyCar that sometimes it's irrelevant.
But Detroit, where Malukas was quickest, came amid a hard push of a three-stopper that Alexander Rossi was deemed to have searing pace on, yet Malukas still went quicker in pursuit of what would have been a top-10 if it wasn't for a bad pitstop.
Pitstops have been the Achilles' heel for Coyne for some time now, but finding new and better pit crews is a bit like looking for a genie in a bottle – which is true for many areas of expertise in the IndyCar Series.
Luckily, when his crew do mess up, Malukas approaches it in his usual laidback manner. He's so charming and likeable that it's almost annoying, an envious person would say, and there's no doubt he'll be extremely popular when he moves to a bigger team.
He's already giving excellent accounts of himself in various ways like with the excellent Pitlane Parley podcast he's recently taken to co-hosting.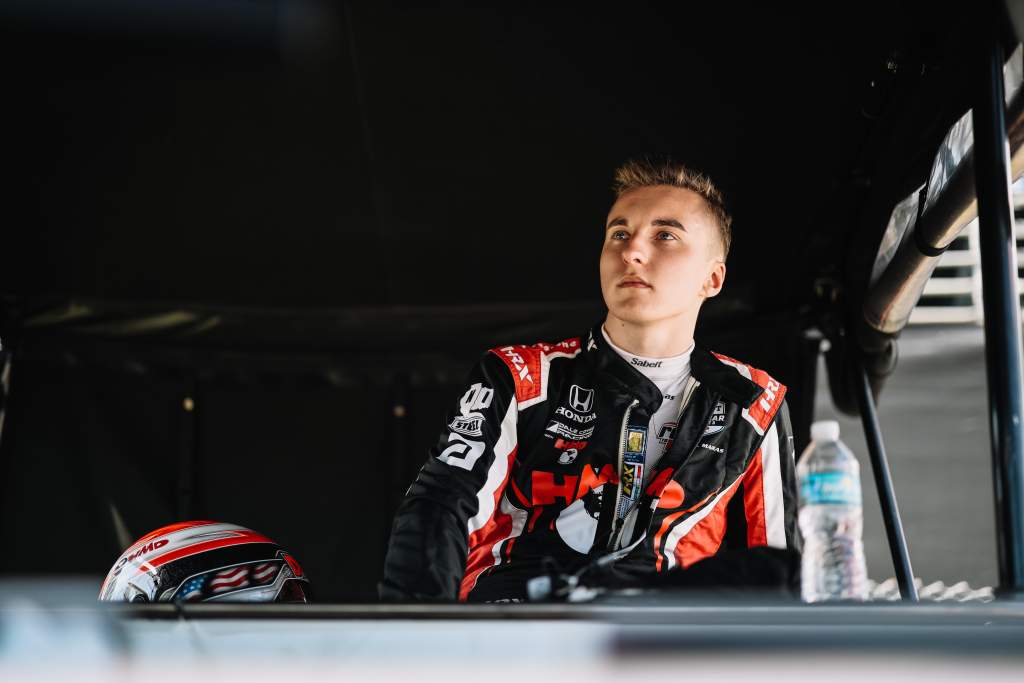 On how he's adapting to becoming a leader at the age of 20, Malukas says: "The connection with the team has gone very well, we treat each other like a family, we all care about each other very, very much.
"But I feel like I've got into that role pretty well.
"In the beginning of the season I was making a lot of the mistakes with the pitstops, so anytime they make a mistake now, we had a small mistake in Toronto and he [the crew member] was obviously beating himself up about it.
"I just said 'hey, if you want to match my mistake number you've still got to do that another seven times!'."
His sometimes self-deprecating and often brutally honest assessments are honestly a breath of fresh air when there are so many drivers worried about any potential psychological disadvantages in this area.
That being said, his recent form hasn't gone unnoticed in the paddock. There's all sorts of rumours about teams approaching and sniffing him out for the future or being impressed from afar.
Asked if he'd noticed that, Malukas said: "I don't want to sound cocky in any way! But yes, it definitely is, from drivers to other teams, team managers, many people have been coming up to me and it's been feeling very good.
"And we've also been growing a bit of a fanbase now, I'm seeing more HMD hats and shirts, it feels very cool and very special.
"We've worked very hard for the first half of the season, and it finally feels good to be getting good results."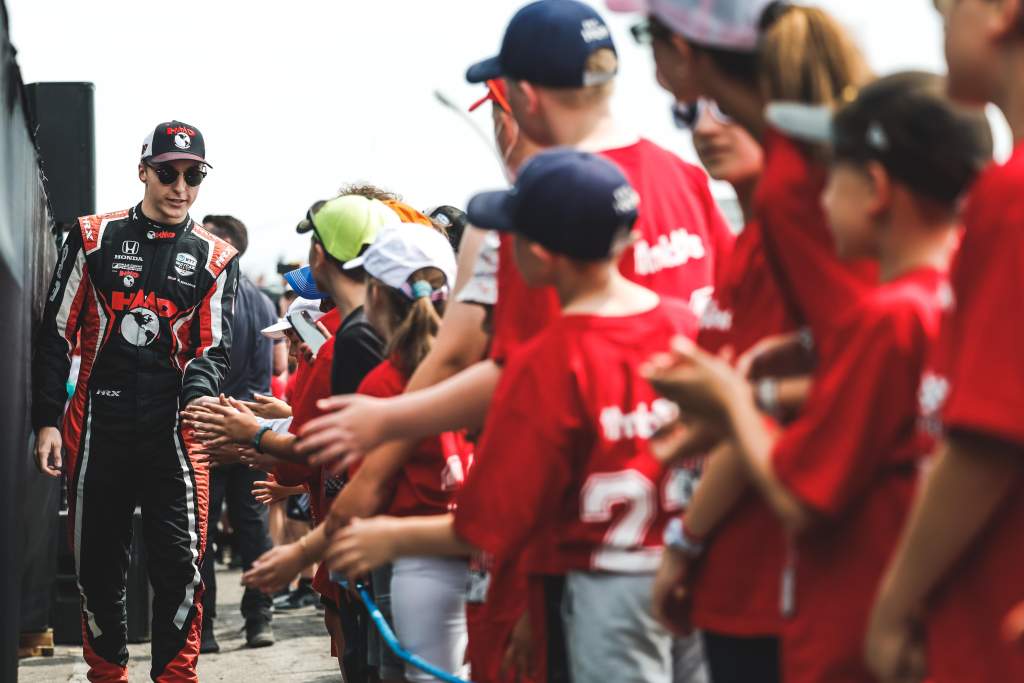 We've saved the most interesting portion of Malukas's situation for last. Like many racing drivers in the past and present Malukas has a benefactor in his father, Henry.
He is the brain behind the HMD trucking firm that backs Coyne, and for that reason perhaps Malukas hasn't had as many physical approaches over a drive in 2023 as he might have had.
But he's far from locked in with HMD because of his dad. In fact, he's sure he's going to leave one day!
"It's a funny situation!" Malukas tells The Race. "But me and my dad have talked about it. He has a dream and I have a dream.
"My dream is to be in racing, and his is to have a very successful team.
"Both of us will be going our own directions, I don't think we'll always be staying with HMD Motorsports. So definitely in the future you'll see David Malukas going against HMD Motorsports.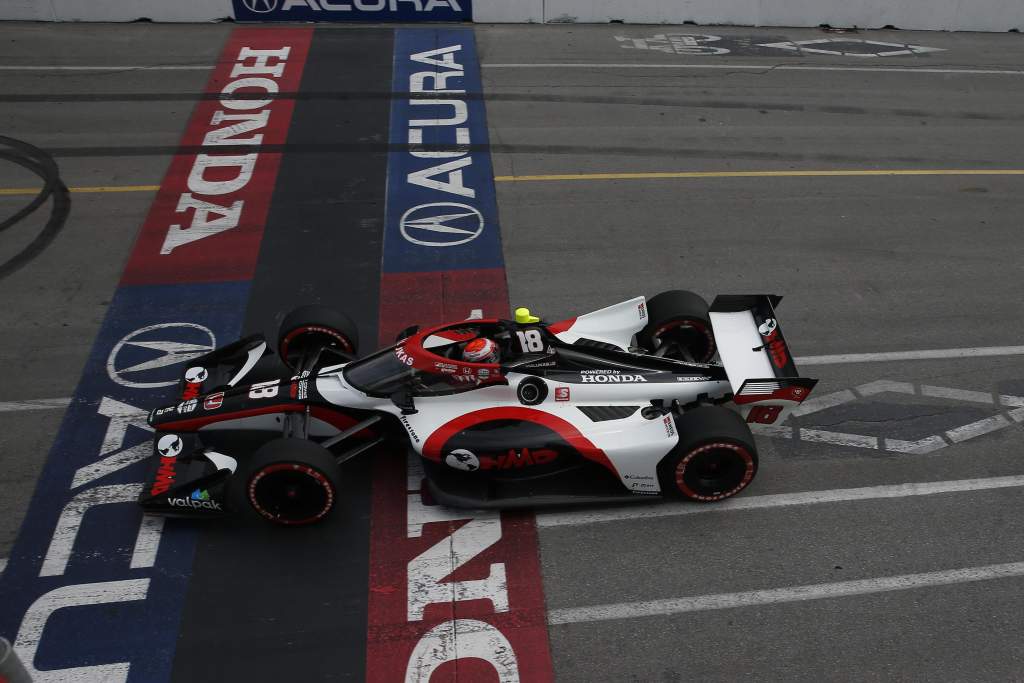 "It's going to be an interesting way of looking at things. But if another offer comes from somewhere else, I'll be going away as an independent.
"The whole goal would be to race with my dad's team, it would be very special and cool thing to do, but I don't know. It'll be an interesting future."
HMD's deal with Coyne is a stepping stone into a full team in the future, no doubts there, but the big question is whether Malukas will stick around to race for that team or be snapped up before then.
He has everything the big teams look for off the track – he's humble, personable and really entertaining to a younger audience. On track he's really proving that he deserved the chance to step up, and even if significant resource went into creating the Indy Lights team he used to get here, he's performed admirably for the relatively small Coyne team this season.
Expectations are high when you look at his peaks this year. More of the same and he's going to be a very, very serious player in the 2024 silly season.