When the then IndyCar championship leader Marcus Ericsson picks out the driver 17th in the championship as deserving of being in a top 10 rankings of the first half of the season, it's always going to create some intrigue.
"I think Christian Lundgaard has been super impressive in a team that's been struggling a little bit," Ericsson told The Race's IndyCar Podcast, lobbying the top 10 order. "But he's done a good job."
When Rahal Letterman Lanigan driver Lundgaard was told about this, he said: "He has to say that, both of our girlfriends are Danish and they spend too much time together!"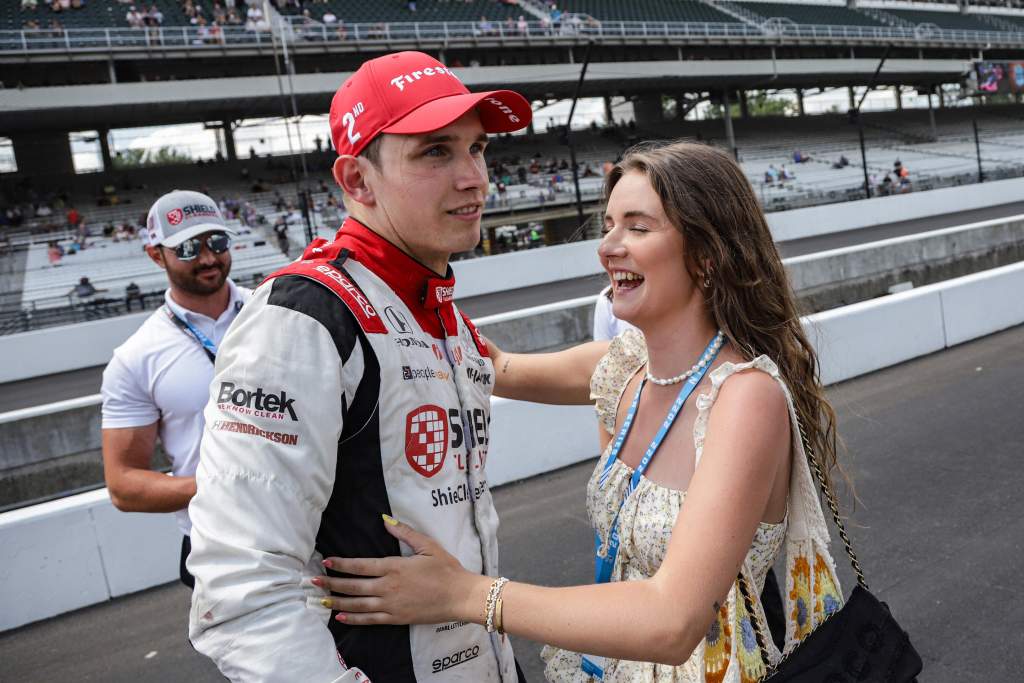 Jokes aside though, Lundgaard's season does require some digging, especially in light of his runner-up finish on the Indianapolis road course last weekend.
He made his debut on that track in a third RLL car a year earlier and qualified fourth in sensational fashion. It was typical of the peaks that kept him as an Alpine Formula 1 junior for so long.
He faded in that race not knowing about how the tyres react and combatting the unusual strategies Indianapolis throws up.
But he'd done enough to convince the expanding RLL that he deserved the third full-time seat.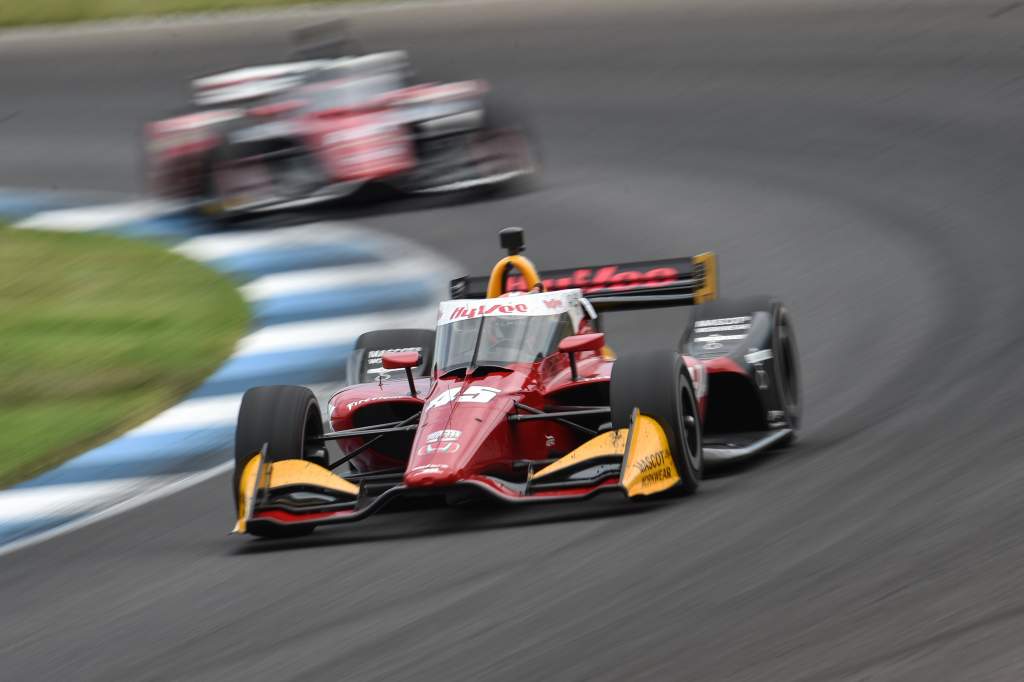 There were big expectations as Rahal had the best average finish across its three cars last season in the series, making a 'big five' group at the head of the championship.
Expanding full time has put a strain on personnel and resources to the point that it took 10 races for the team's de-facto leader Graham Rahal to score RLL's first top-five of 2022.
Since that Toronto race the team has stepped up a level, but is still only 12th, 15th and 22nd in the championship.
But when you start to analyse the stats and see how Lundgaard stacks up against his experienced team-mates Rahal and Jack Harvey you start to see why he is being admired.
| | | | | | | |
| --- | --- | --- | --- | --- | --- | --- |
| Driver | Races | Points position | Points | Points per race | Average start | Average finish |
| Rahal | 13 | 12th | 274 | 21.08 | 17.38 | 11.85 |
| Lundgaard | 13 | 15th | 248 | 19.08 | 16.38 | 13.15 |
| Harvey | 12 | 22th | 158 | 13.17 | 17.38 | 17.33 |
There's no way to sugarcoat the fact that he's blown Harvey out of the water. And Harvey is someone who was expected to be a potential race winner and at least capable of delivering Rahal-like levels of performance.
Rahal himself might not have won a race since 2017 but before this season he'd become an expert in wild drives from poor qualifying positions to the top five and the top 10. He's generally accepted as one of the series' better race drivers, in the kind of Scott Dixon mould but currently without the same upside, which is no unacceptable thing given the level of the six-time champion.
Given how highly Rahal is rated then, how close Lundgaard has got to him has been impressive. He even has a better average start per race than Rahal.
Where he loses out is in the races, but he's still learning from that experience.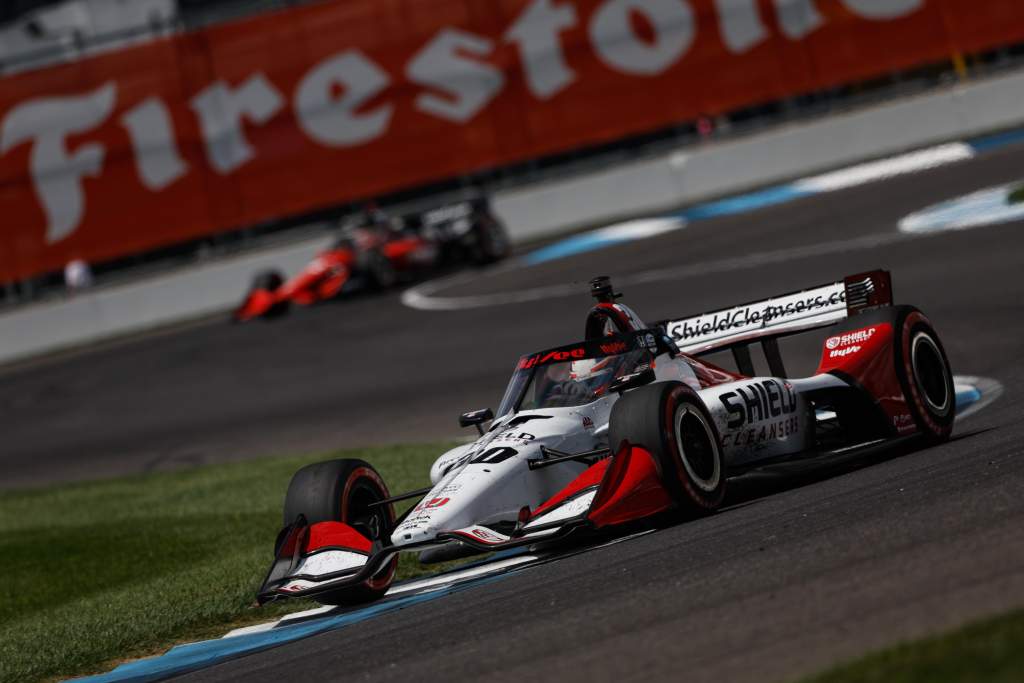 "Yeah, one thing that I'm a little annoyed about is that every time race day comes, Graham always seems to find a way to finish ahead. Didn't happen today, luckily!" said Lundgaard after his Indianapolis podium.
"But no, honestly, Graham has helped me massively, understanding how much you can push the tyres. He's extremely good on the long run, making the tyres last, making the fuel last, and just being competitive.
"Even in a car that might not be competitive enough to be there, we've had some good results.
"As a team, the drivers work very well together. I'm very pleased to have Jack and Graham by my side and helping me. It's also good for the team that we now have a podium because I think just for the future, it's going to be a massive confidence boost for everyone to keep digging.
"This is the right path. We're going in the right direction."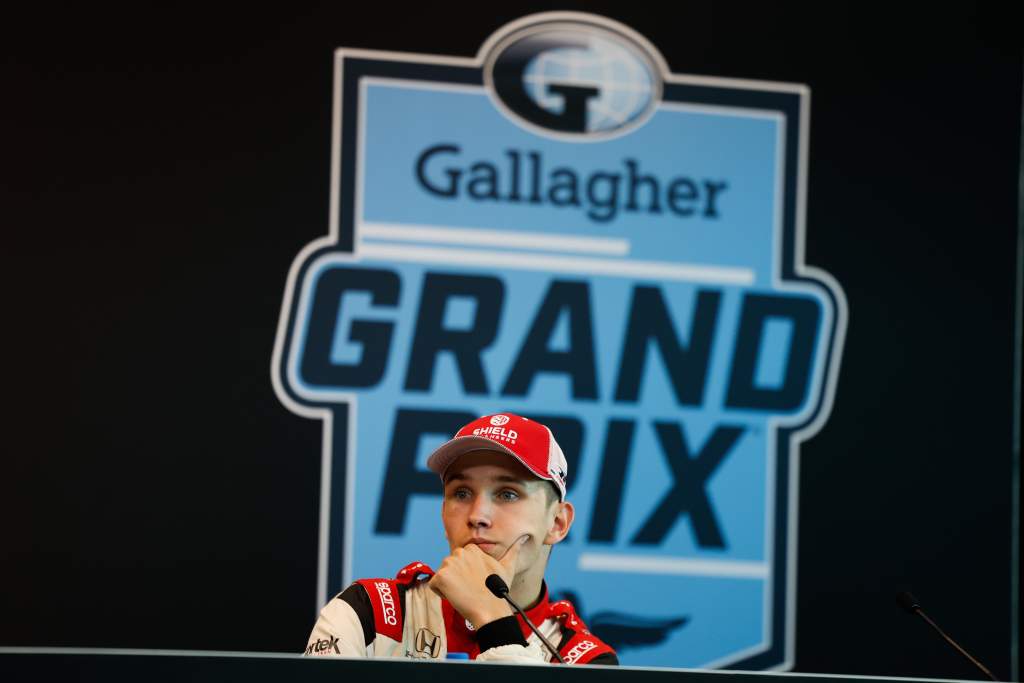 That direction hasn't featured one 'lightbulb moment' that's fixed everything. But if there's any area that Rahal has felt has been lacking, it is its damper development, which the teams basically have free rein.
A Sebring test just before Toronto involved examining dampers from as far back as 2008 to try to understand what the current ones were doing and checking they were functioning correctly.
Rahal was fourth in Toronto and has added two further top-10s in the three races since, and Lundgaard had a technical issue in the second Iowa race but otherwise has an eighth, 10th and second on his recent record.
He's also the top rookie in the series now in 15th place and with some breathing room ahead of fellow starlet David Malukas.
Admittedly, Lundgaard – and rightly so – cares more about being the fastest driver in the series, not the best new person in the championship. So Rahal has been his preferred if lofty benchmark.
Asked if he felt he was being a bit overlooked in terms of attention on him, he told The Race "people have called me the underdog, but I don't see it like that".
He's really showing his maturity this year. It's not something he lacked when I first met him back in 2018 in a one-off GP3 race when he was 16, and while in junior formula he often lacked the consistency to convert his sometimes unbelievable pace into podiums.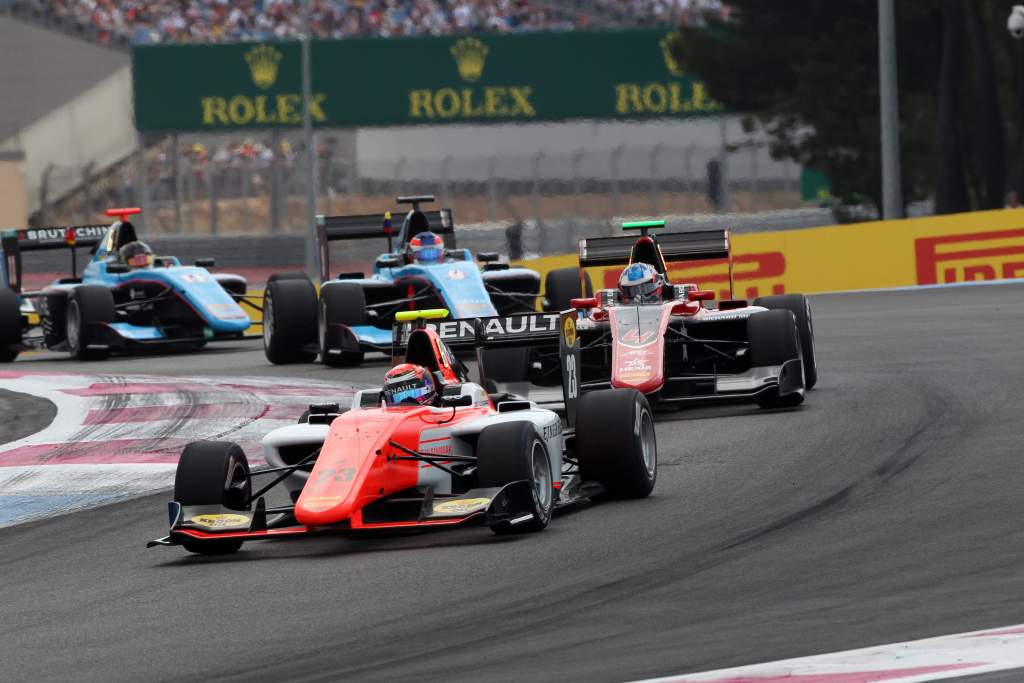 He's certainly showing some of that this year, although it's masked by the fact he's driving for a team which is struggling for consistency itself.
He's saying all the right things too, like in praising RLL after Saturday's race.
"It feels amazing. I think the best feeling right now is that the team really deserves it," he said.
"They've worked super hard, and we've had such a struggling beginning to the season, and I think coming to Toronto was when things started to change. We saw sort of a streak where we started to perform better.
"To come here and finish second, I think the team deserves every bit of it.
"I'm just a guy doing my job really. I want to win, so I try as best I can every event."
'Just a guy doing his job' undersells it a bit, but it's very Lundgaard. He's not on TikTok dressing up or doing outlandish things, and his private life is certainly held away from the prying eyes of the public.
But he's having fun living in America – spending time with Ericsson and their girlfriends – saying all the right things and letting his driving do all of the talking.
While it might have been muffled earlier in the season, we can hear it loud and clear in recent weeks and Indy was the icing on the cake.