Can you imagine Scott Dixon or Josef Newgarden suddenly finishing outside of the top 10 in the IndyCar championship and not really being in contention? No, me either.
But that's what's happened to Alexander Rossi who, on his day, is in that elite calibre of IndyCar driver with the aforementioned.
Rossi endured an awful 2020 where his Andretti Autosport team struggled to deal with the set-up tweaks needed to race around the new aeroscreen device.
That, coupled with some errors, meant he was 18th in the points with five races to go last year and only a late run of podiums brought him up to ninth, which could have been higher without a crash in the last race at St Pete while leading.
Even with that St Pete blip, a run of four podiums before that signified Andretti was back as Colton Herta also scored a win and a second in the same period.
Unfortunately, though, it hasn't worked out that way this year and with three races to go Rossi is 12th in the standings.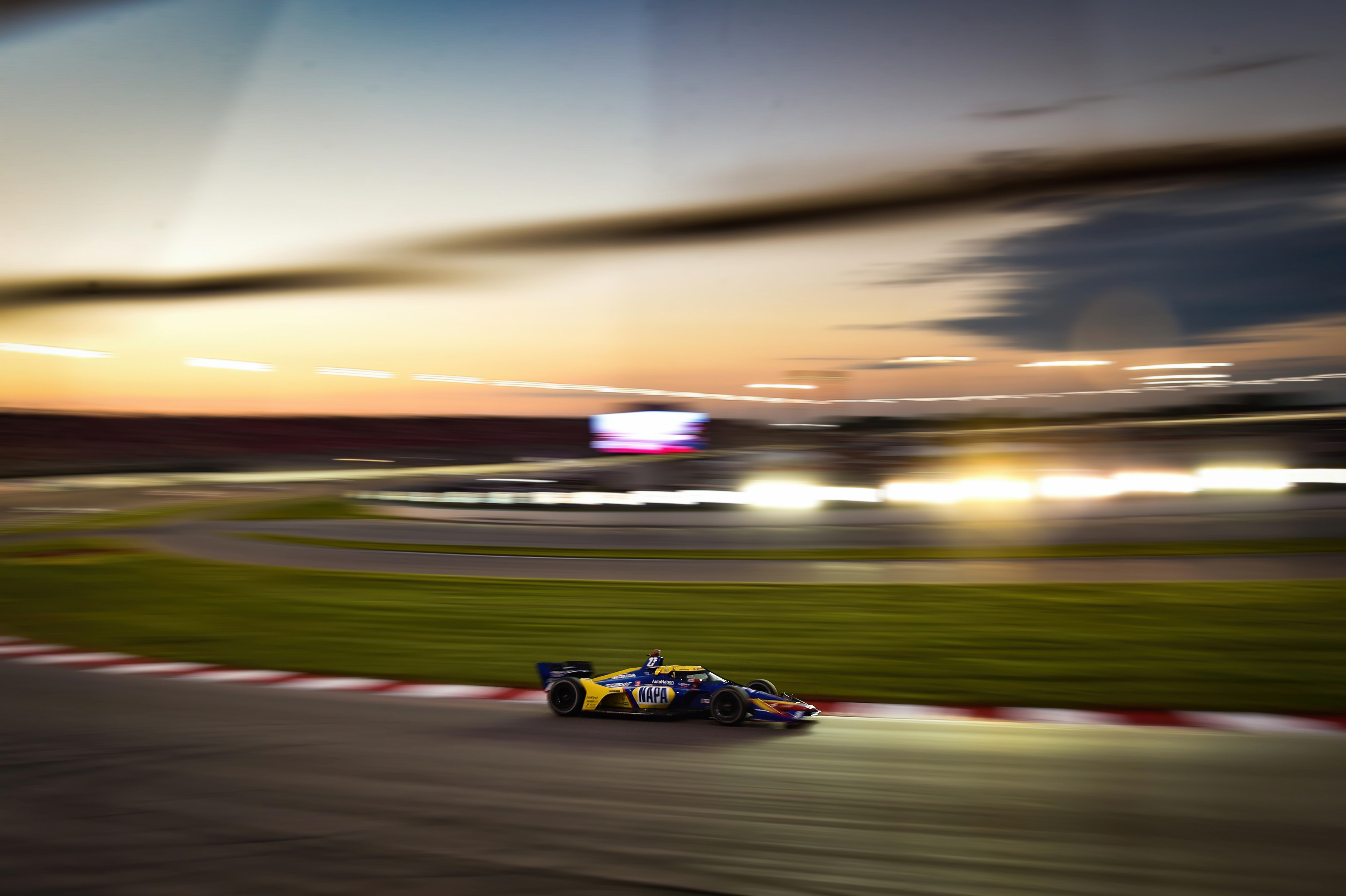 "I think we really struggled to have any performance in 2020 and that was an issue," Rossi told The Race in an exclusive interview.
"This year that hasn't been the case.
"We haven't been quite where we want to be in qualifying, maybe missing a tenth or two on average, but we're in the window.
"The reason we haven't had any results this year is certainly not because of pace.
"It's not because of real errors in pitlane like we've had in the past.
"It's just circumstance and mistakes from my side. You can't pinpoint it on one thing.
"The team has improved a lot. I think we're certainly still missing a little bit to your Penskes and Ganassis. The advantage that we had in 2018 and 19, compared to the other heavy-hitting teams, I think we've lost a little bit and I think some of that certainly the aeroscreen.
"It's one of those situations where, your rate of development, if you start a little bit on the back foot, it's not like they [the other teams] stopped developing. So you're always just a little bit behind.
"We will catch up and it'll be fine. It's just a painful experience, sometimes until you get there.
"The team still has a lot of confidence and belief in what we're doing, and it's important to try and get some good stuff going at the end of this year and we'll put it all behind us and start over again in 22."
---
Rossi 2016-2019
Wins 7
Poles 6
Podiums 19
Fastest laps 4
Average championship finish 5.75
Rossi 2020-present
Wins 0
Poles 0
Podiums 4
Fastest laps 0
Average championship finish 10.5
---
It's a similar story to that which Colton Herta relayed to The Race recently. He's certainly made better of the last two years than Rossi has, but Herta still acknowledges that there's pace to be found.
And the key aspect of that is, with drivers separated by 1000ths of a second in qualifying for the top 12, there's no golden key to success.
This is a spec formula. There's not a lot of places you can make big changes, and that work is mostly done in the off-season. A team can't rock up to a track and find two tenths; when the series is this competitive, it doesn't happen like that.
Ultimately there are multiple places Rossi lost points over the year. He crashed at Gateway as he mentioned and at St Pete while desperately trying to pass Graham Rahal. He was caught up in an incident at the start of the second Texas race after the field was set on points, ran a poor strategy at Barber which yielded ninth from second, was taken out by Pato O'Ward in podium contention at Nashville (below) and ran out of fuel in the Indy 500.
Contact between Alexander Rossi and Patricio O'Ward!#INDYCAR // NBCSN pic.twitter.com/8NKIZKK9HO

— IndyCar on NBC (@IndyCaronNBC) August 8, 2021
It's certainly been an odd couple of years. Adversity has brought about bad luck and mistakes, mistakes have brought about adversity. It's been a bit of a spiral.
One area Rossi really appears to have grown, or perhaps that's unfair and it was just very obvious from this one-to-one interview, his leadership capabilities really appear to be on show.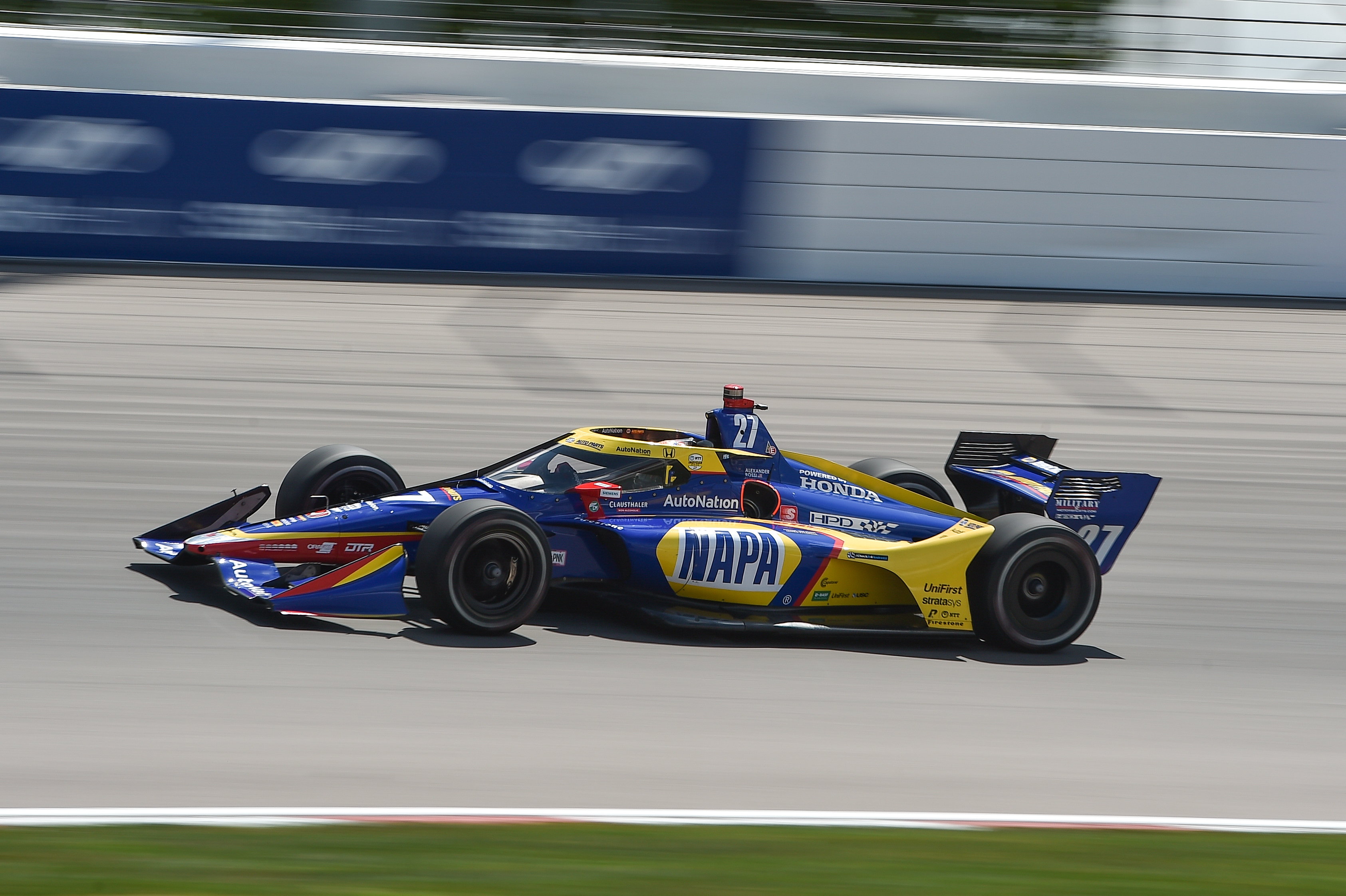 At the track and on TV, Rossi can give short, sharp and sometimes dismissive answers which may make it sound like he doesn't care as much as other drivers, or that he's not taking things as seriously.
Behind the scenes that just isn't the case, and when you get some time with him away from the track, it's clear how much he cares about this team. Sure, his tone might be more demanding on TV and on the radio sometimes, but he readily admits his errors and is willing to do anything to drive this team forwards.
The team is the same, they expect plenty from Rossi and it works well.
Asked about whether this current stretch is a positive in the sense of, is the adversity bringing the team closer together, Rossi says: "For sure, I think this is adversity. That's a fine word to say.
"It's been disappointing for everyone.
"A podium at Gateway which was looking like it could have pretty easily been, I hate that I gave that away [with a crash], just for the team, because it's been such a difficult road.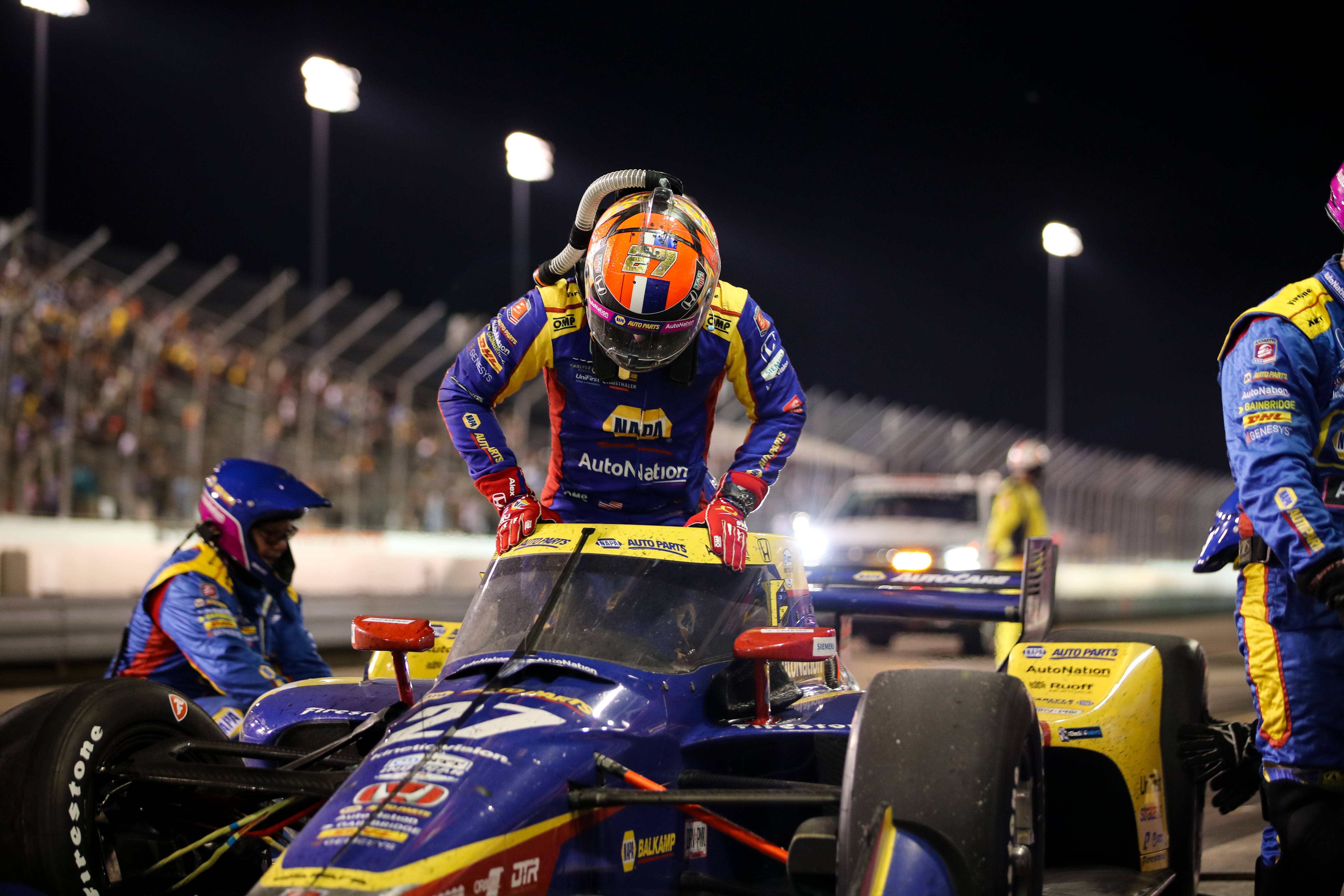 "We all want to see each other get something to celebrate. It's not even just doing it for me as a driver anymore, it's doing it for all the guys on pitlane and on the timing stand and everything.
"So I think that, once we do come out the other side of this, everything in life is temporary. We will appreciate the wins and the podiums and everything much more.
"It's hard to win these races and they don't always come easily, and that in this sport you're going to lose a lot more than you win.
"So you gotta figure out how to find motivation from that and to continue getting up each day and working to get it and that's why it's so exciting when you're able to accomplish it as a team."
There are three races coming up – Portland, Laguna Seca and Long Beach – and all of them have the potential to be very good for Rossi.
He and the team tested at Portland recently and are heading there with what "we know is a top five car". Laguna Seca is a bit more of an unknown as Rossi saw strong pace from Penske at another recent test, and could be lacking a few tenths, but Long Beach has the potential to be key. He's won the last two races there, in 2018 and 2019.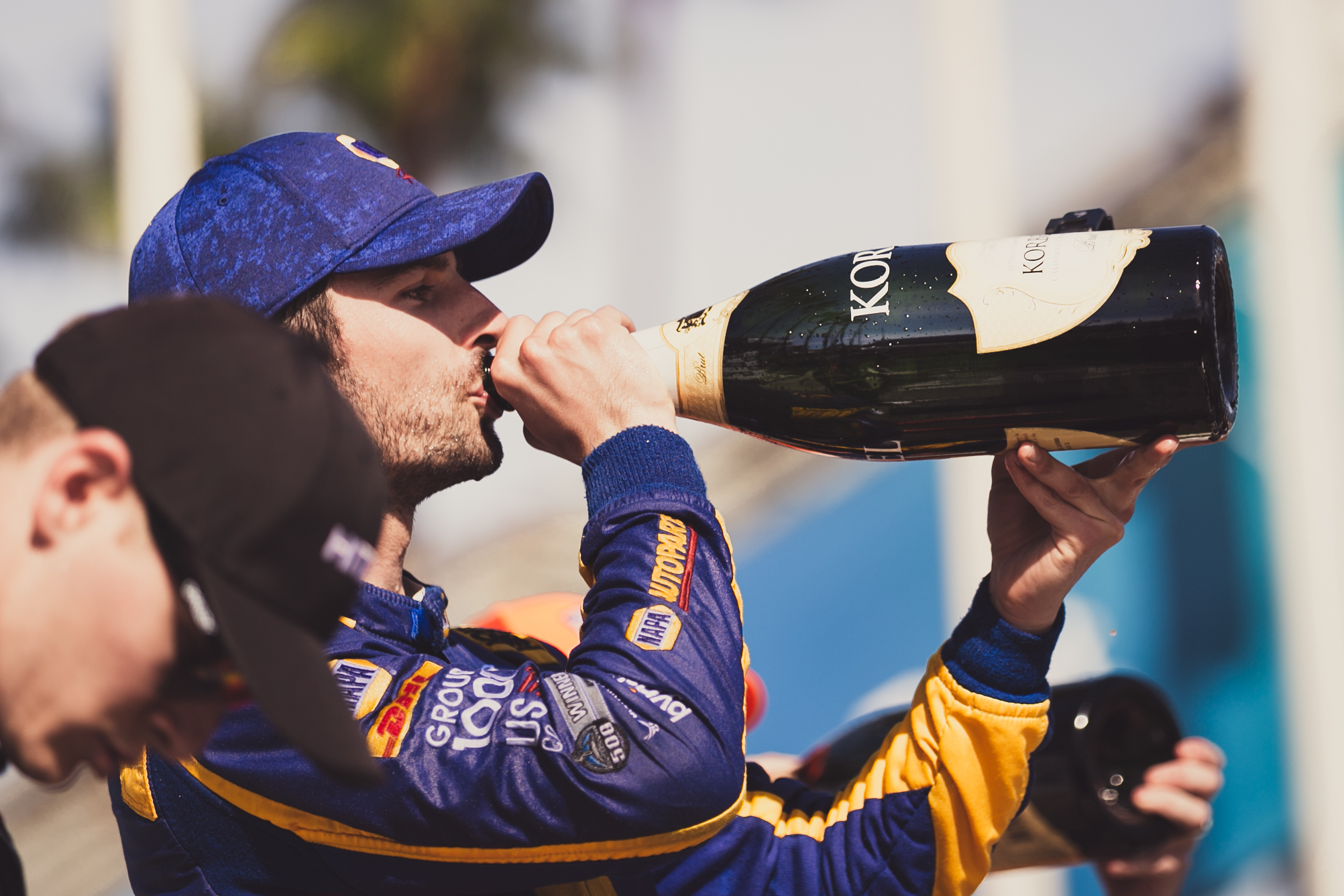 There's no doubt this will be a critical off-season for Rossi. He may have won an Indy 500 but a championship still eludes him, and the run at the end of 2020 was supposed to spearhead a strong 2021 campaign which didn't happen. So a strong end to 2021 is no longer enough to dispel hopes that things will change as this year has proved it might not.
One thing that has changed in the team is that Michael Andretti now knows for sure that this is time for change. Ryan Hunter-Reay is on the way out and James Hinchcliffe could follow. The Race's sources indicate Romain Grosjean hasn't signed on the dotted line yet but will do soon to join the squad, and behind the scenes, there's likely to be some reshuffling around engineers and mechanics.
Asked about whether he pays attention to the silly season rumours, Rossi adds: "I stay as far away from that as possible.
"Honestly, we're not really told a whole lot, we probably find out the official information maybe a day or two before the whole world.
"So it's not like we have an inside line about anything but obviously the rumours you know are the rumours I know.
"Ultimately, I think, and the team as a whole realises that, we still need to make steps forward, to really close the gap and to be able to have multiple cars fighting for wins every single weekend.
"So I think the changes that are discussed, that are coming, are ultimately going to continue pushing the team and as drivers, it's important for us to make sure that the relationship is there between team-mates.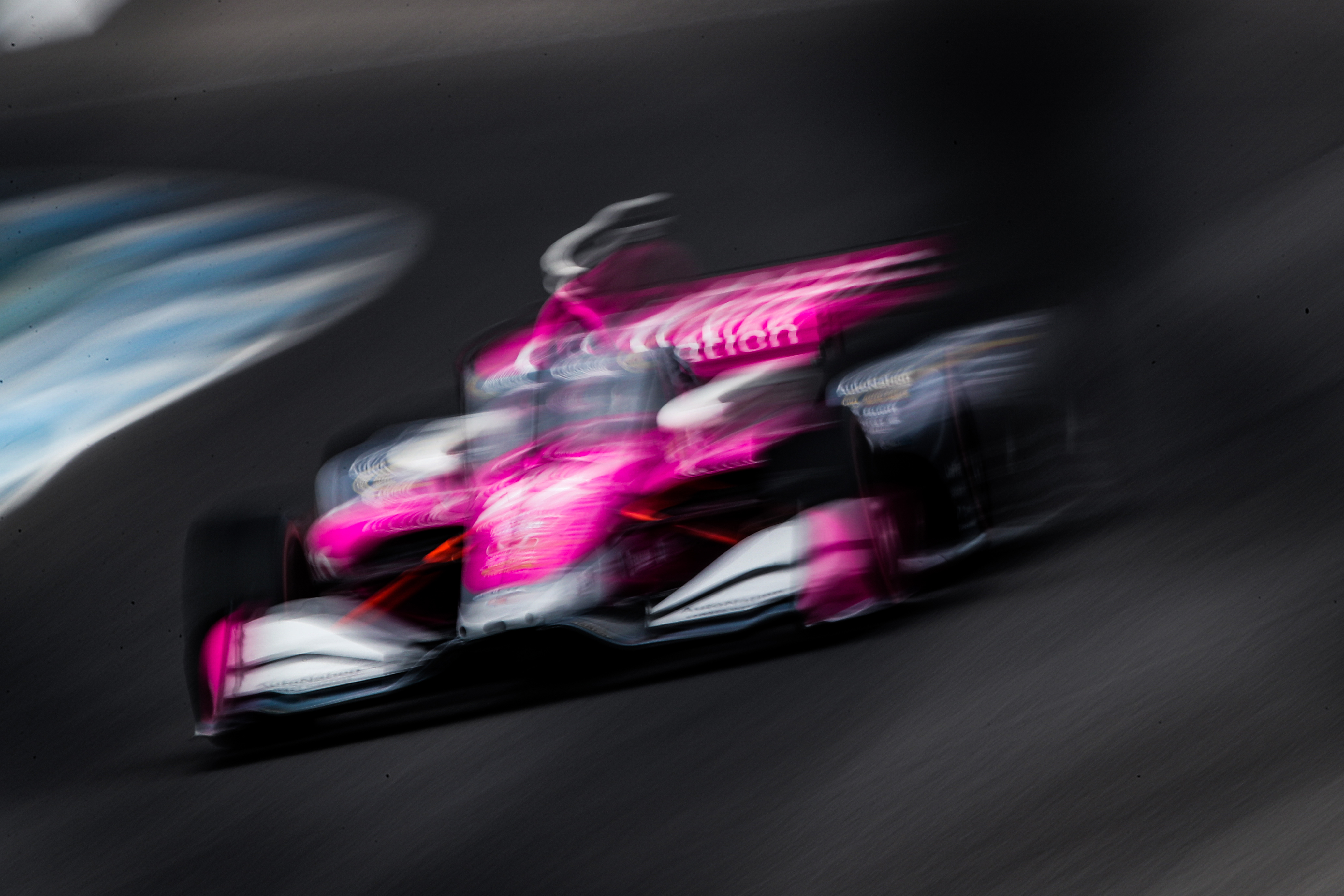 "IndyCar racing is unlike any other kind of series that I competed in, in Europe. You really have to work with your team-mates and be on the same page and trust each other.
"Sometimes you're just gonna have to concede to being second best that weekend. It was a good example for me was Nashville, Colton was just on another planet, all weekend.
"There's weekends where they're just going to be quicker than you and you got to deal with it and it all comes full circle at some point.
"50% of the driver lineup is theoretically staying the same and we will see what comes in the off-season."
That 50% Rossi refers to is Herta, who has won two races and took three poles in the time Rossi has had none. Herta should be in title contention this year if not for some bad luck and turned 2020 into a third place finish despite the team's struggles.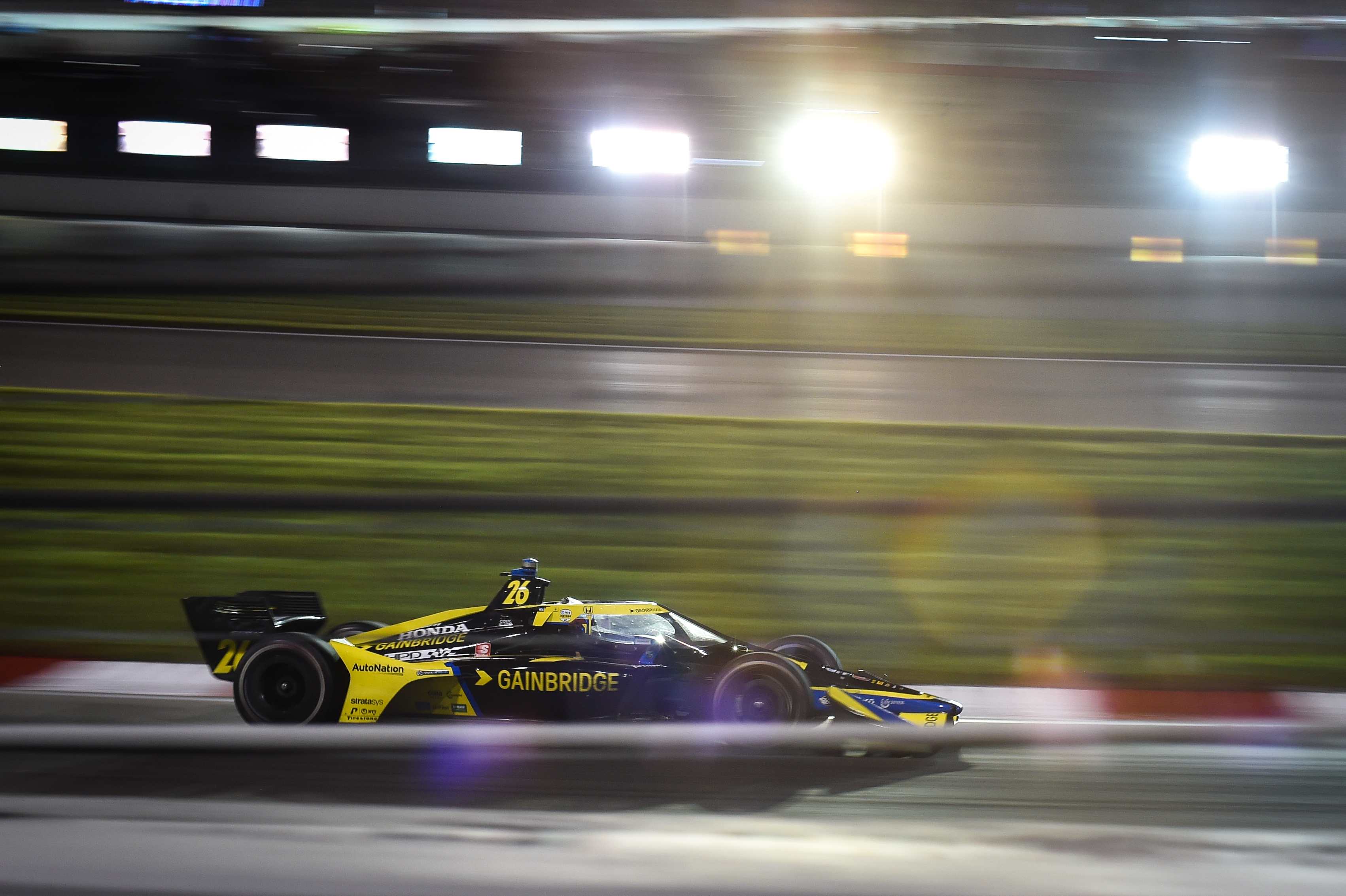 No one needs to tell Rossi that he needs to improve this record, he knows himself.
"He's been a fantastic addition in terms of, that's a benchmark, says Rossi. "It annoys me that – it doesn't annoy me, it's internally competitive for me – that he has two wins since I last won a race.
"So it's kind of 2-0, which is always in the back of my mind a little bit. Ultimately I think that he is an awesome, awesome kid.
"I love working with him, I love, obviously have a great relationship with Bryan [Colton's father] based on my early time in IndyCar with him.
"So nothing but positive things to say about Colton and what he brings to the table and I look forward to competing against him and being his team-mate for the foreseeable future."
Whatever happens with Rossi's results at the end of this year – where he is "not risk adverse" either in gambling for a win or testing parts for next year – he simply has to be better.
Some people might think I've been uber critical of Rossi over the last two years. But if that is the case, it comes from a place of admiration and respect; that a driver this good shouldn't be fighting for scraps.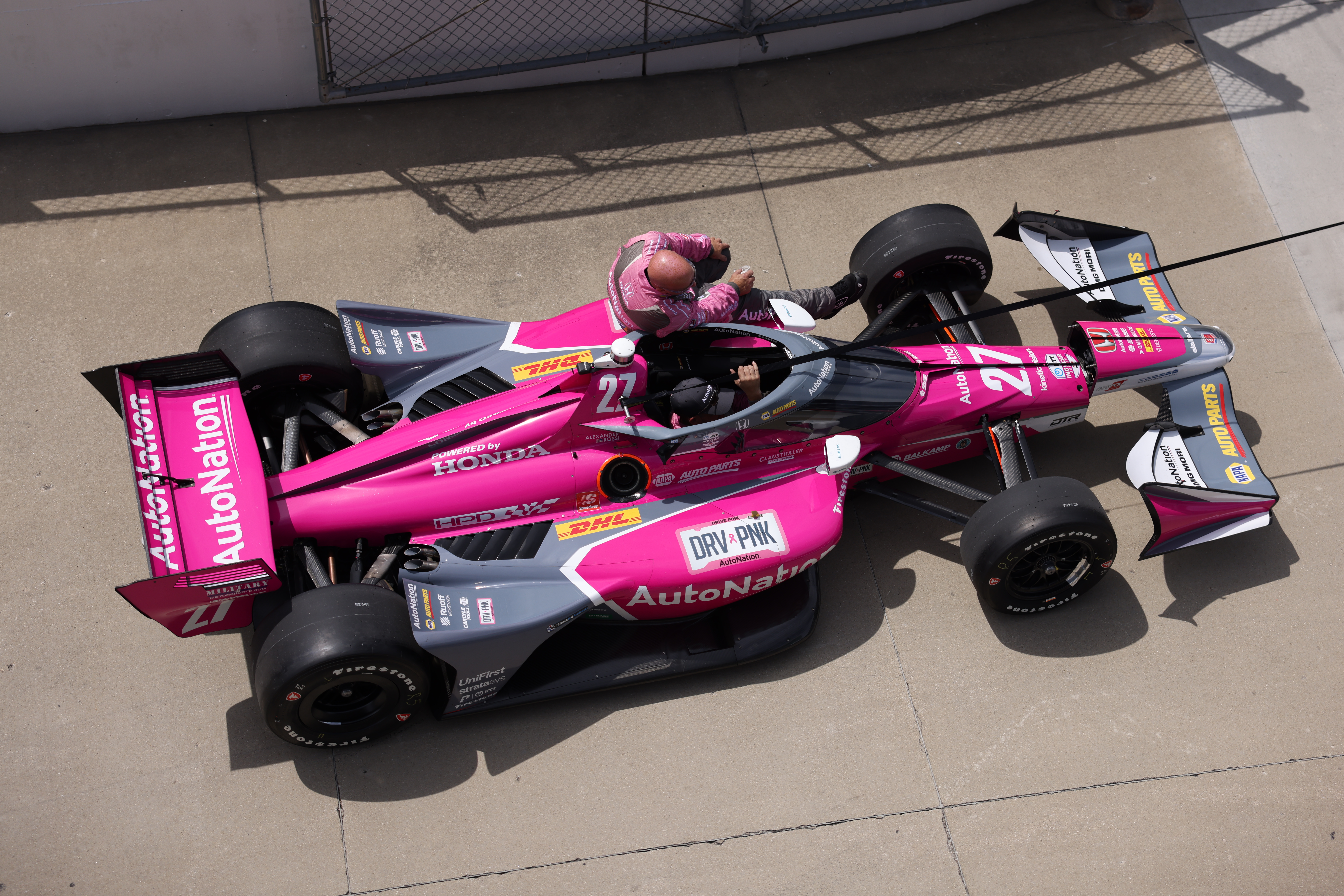 For the sake of wasting his prime years, Rossi needs a mistake-free 2022 and Andretti needs to give him the equipment to fight at the front.
Often, I look at some of the spectacular races and epic competition we've had in IndyCar over the last two years and think 'how much better would this be if Rossi was in the mix'.
Hopefully that's the case in 2022, which has the ingredients to be even more exciting for IndyCar if driver and team figure things out.