It's the 107th running of the Indianapolis 500, one of the biggest races in the world.
It's also the biggest single-day sporting event in the world and this year will be the closest it's been to a sell-out since the 100th running in 2016.
There's so much to be excited about this year with the potential for records being broken, a fan favourite retiring, concern over one of the most importing things on the car, new aero and even a driver switching teams mid-event.
This year's event is set to live up to its 'The Greatest Spectacle in Racing' moniker. Here's a handy guide for what to watch and the storylines going in.
Watch the pre-race ceremony!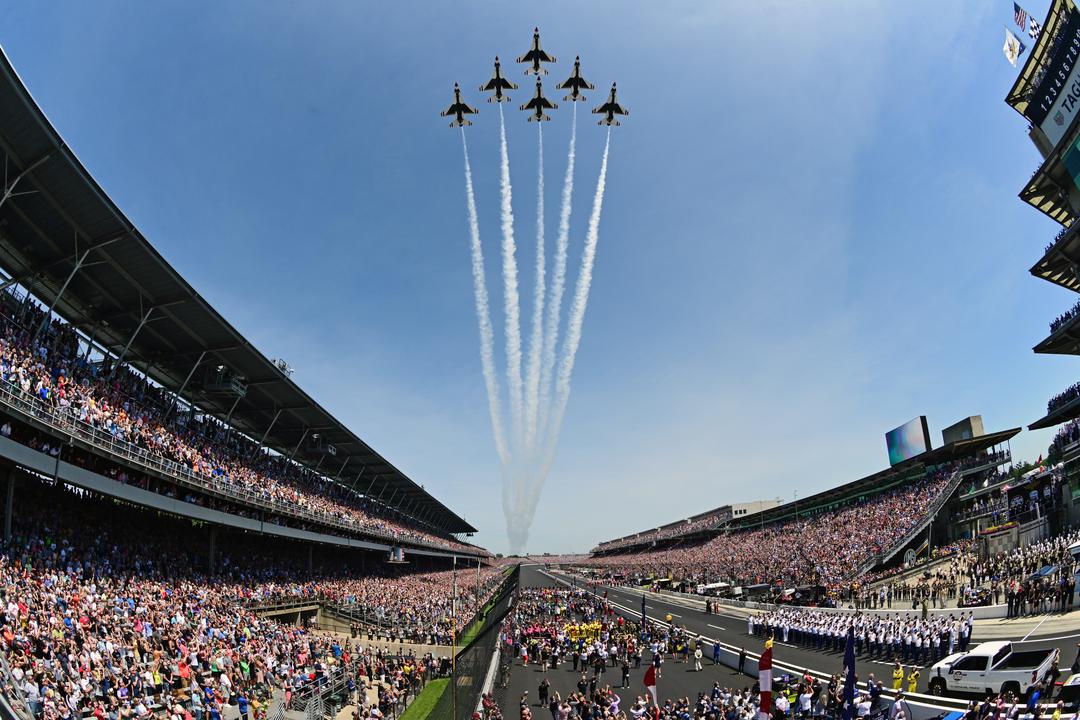 One of the things that makes the Indianapolis 500 so special is all the pomp and ceremony that comes with it.
From the firing of an actual cannon to signify the opening of the gates to fans, to the singing of 'Back Home Again in Indiana', to the stars on the red carpet and the fighter-jet flyover, there really is nothing like it.
Of course, it's very American, and it's extremely over the top, but it genuinely raises the hairs on the back of your neck watching the driver intros or the national anthem being sung with the jet backdrop.
This race is one of a kind.
The impact of new aero parts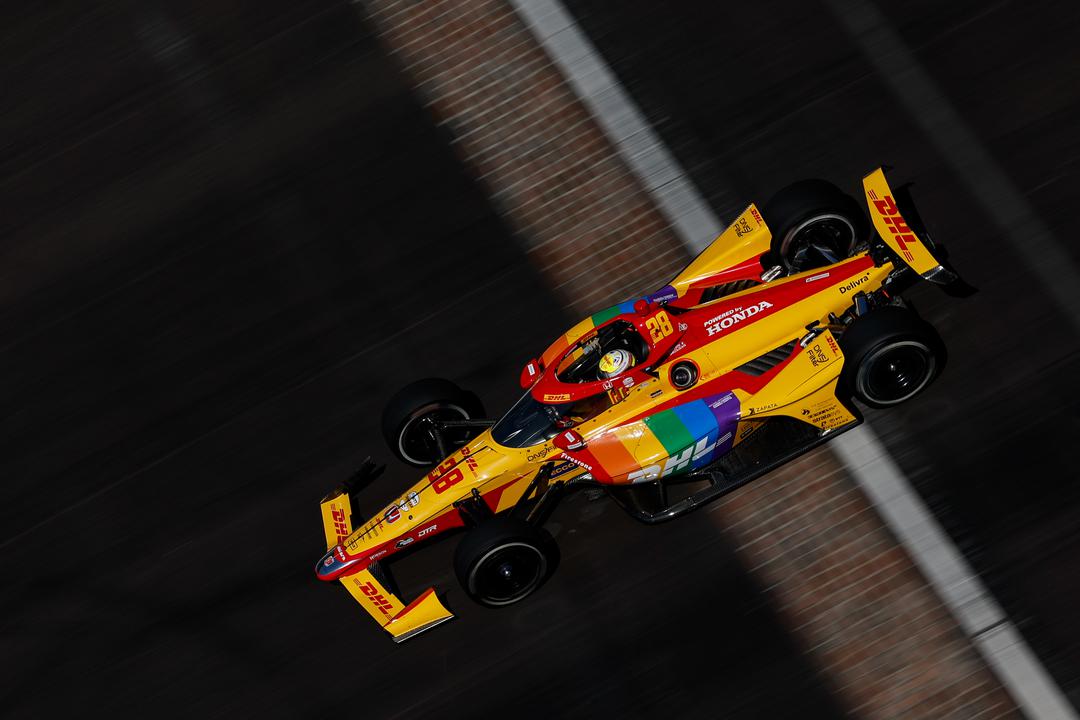 We've written about this in various features across the lead up to the 500 so we won't get too bogged down in the detail, but the overview is there are a batch of new parts for teams to try in the race.
They're all aimed at making overtaking slightly easier, cleaning up any dirty wake and giving teams more adjustability.
The most powerful parts are the turning vanes on the front of the floor area, and the longer strakes permitted in the diffuser at the rear. These add a lot of clean downforce.
A new rear wing attenuator provides greater flexibility this year, too. Previously 'gurneys' – small aero devices attached to the top of the rear wing – have been common but they don't produce a clean wake and you're not allowed to take them off.
Being able to add more rear wing, the teams can start with a higher downforce level, and instead of being stuck with that with gurneys attached, you can crank out less rear wing as you move further forward in the pack and aren't victim of as much dirty air with fewer cars ahead.
The teams will be running different packages depending on their actual car set-ups, driver style, and of course, depending on the ride height they can make the aero work at.
Tyre wear
We've seen this blistering on at least five teams. They are full stint left rear tires. #Indy500 #INDYCAR https://t.co/igZSwTv17h pic.twitter.com/RI6jxfRgkg

— TrackSideOnline presented by Honda Racing/HPD (@tracksideonline) May 18, 2023
Devlin DeFrancesco trundling along with a flat tyre on Friday was a worrying sign for the 500.
It's very rare in practice that teams get to go out and do multiple race-length stints to assess the tyre wear and the race is so condition-dependent that it might be useless data anyway.
But the number of tyres that have come off cars this week looking extremely worn is perhaps a worry.
Everything you need to know heading into raceday. Except! I got some intel since we recorded… I more/less disregarded concerns about tire wear in the pod (bc we always hear this) but saw pics from a number of cars with *serious* wear and blistering from practice. See next tweet. https://t.co/K79BpjVt07

— JR Hildebrand (@JRHildebrand) May 27, 2023
That being said, sprinkle some salt on this – it feels like tyre wear is a topic every year and yet come show time it never seems to be an issue. Penske is happy with its tyre wear and Marco Andretti was even calling the tyres too good last week.
So this is definitely something to watch as it could explain certain teams rising up the order or falling down it.
Rahal's rollercoaster
If you haven't followed the lead up to the Indy 500 so closely, you might not know that we've had a driver moving teams within the event!
Graham Rahal was bumped out of the field with 34 cars entered and only 33 starting spots, and so Monday was a desperately sad day for himself and his Rahal Letterman Lanigan team.
Twenty-four hours later he was announced in the Dreyer & Reinbold Cusick Motorsports #24 car after Stefan Wilson broke his back in a practice crash.
Even with the unfortunate Wilson vacating a seat, so many things had to come together to make the deal happen – including the logistics of career-long Honda driver Rahal switching to a Chevy.
But Rahal had texted new team-mate Ryan Hunter-Reay telling he could win the race, so good was his DRR car in practice, so Rahal taking over the sister machine has its new pilot excited.
The rookies came to play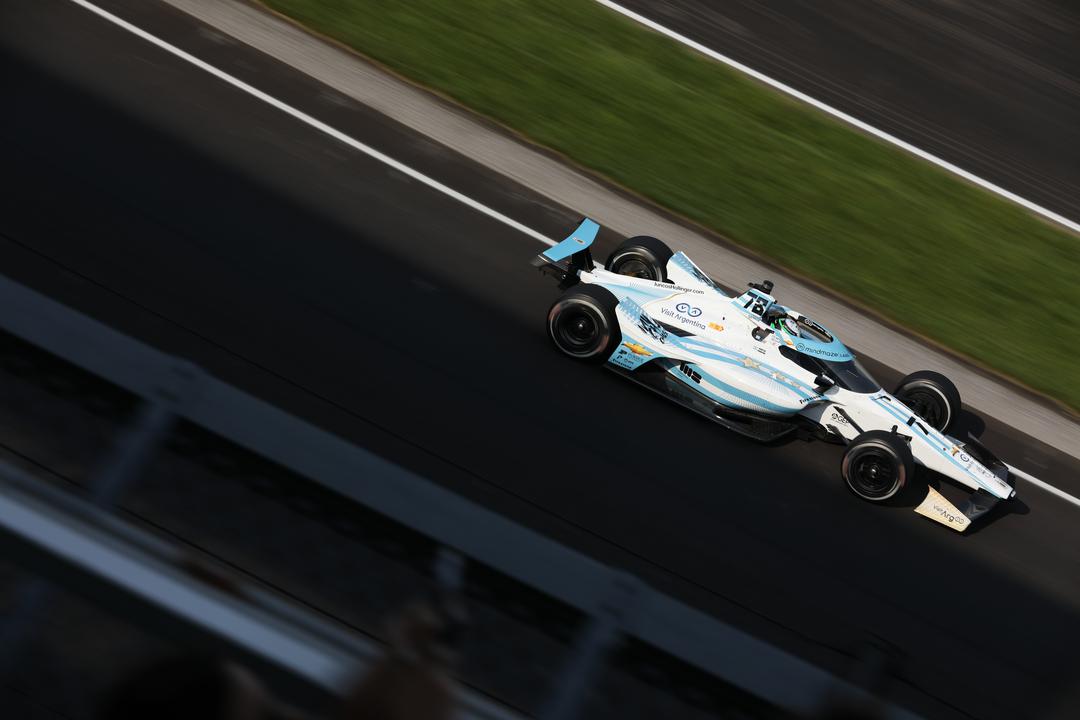 AJ Foyt Racing has blown away any follower of the IndyCar series with its best qualifying performance since 2001, boosted by two new drivers and new technical director Michael Cannon.
Benjamin Pedersen is the top rookie in the field with the team, 11th, and has delivered a really clean and tidy Month of May so far. He might struggle with a lack of experience in the race to stay where he is, but he's already done much better than at any other race this year.
At Juncos, Agustin Canapino is another rookie to have impressed. Colton Herta picked him out as a driver to watch after he was sixth in Friday practice, and the Argentinian who came from tin-tops and hadn't raced on ovals before is another driver who's had a really clean month, chipping away at the learning process.
You can't miss him for this race as he runs an Argentinian football livery with his crew wearing matching shirts.
RC Enerson is technically a rookie after he failed to qualify in 2021. With the same car as then, albeit run by a different team in Abel Motorsports, he did what the bigger and better-prepared Rahal and Coyne teams couldn't by avoiding bump day. With just two months of working on this entry, the team filled with 500 veterans has done a fantastic job.
Sting Ray Robb was the only rookie in bump day as Dale Coyne had a difficult qualifying month. But that team rates its Indy 500 race cars highly, so it's very possible he'll be able to edge up the order if he races sensibly.
The actual last 'last lap'?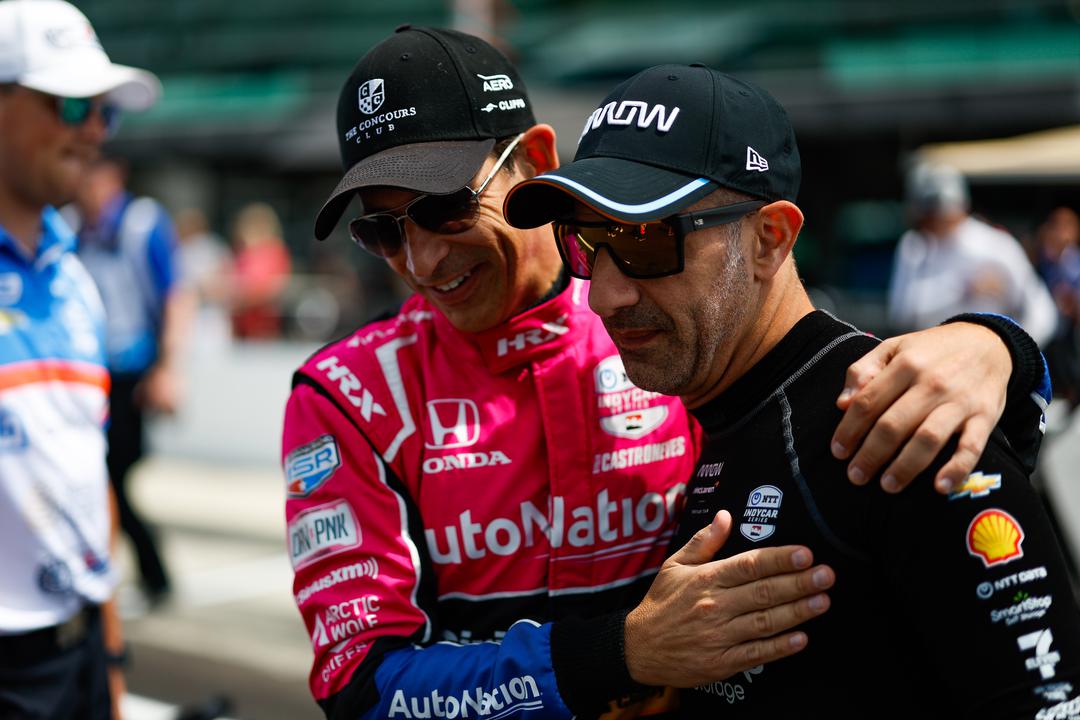 Although he admitted when asked by The Race that if he wins he could be back, this is likely Tony Kanaan's last Indy 500.
He's been ribbed mercilessly by his driver friends because he announced a 'last lap' tour as his final season in 2020, but then came back in 2021 because COVID had ruined the previous year and he couldn't celebrate with fans.
Then he drove to a podium with Ganassi last year and has switched to McLaren for what is expected to be his last 500, 10 years after he won his first and only one so far.
On his approach to his final race, which he's starting eighth, he said: "Oh, it's all or nothing. At the end of the day, if something bad happens, Zak [Brown] cannot fire me because I'm done anyways!"
On the emotion he's likely to feel, he said: "It's gonna be a mess. It will stop when I put my helmet on but until then I'm going to be a wreck for sure."
There's no driver in the field that has a connection with IndyCar fans like Tony Kanaan and there won't be many dry eyes in the house when he finishes his 22nd Indy 500.
The favourites and dark horses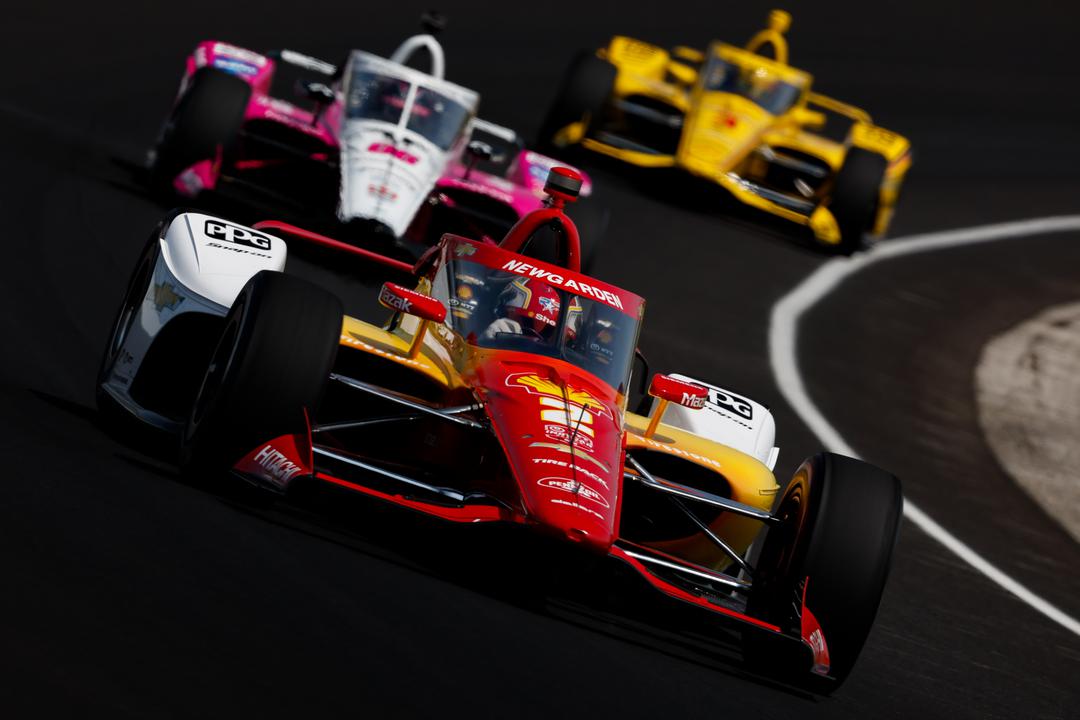 On this week's The Race IndyCar Podcast, myself and fellow host JR Hildebrand picked a dark horse and a favourite.
Hildebrand
Dark Horse Scott McLaughlin
Favourite Alex Palou
Benyon
Dark Horse Josef Newgarden
Favourite Alexander Rossi
Hildebrand reckons McLaughlin has the talent and ability to move forward from 14th. He was the top Penske and moving towards a top five when he crashed out last year so this might be third time lucky for him.
Palou may be an obvious shout when 21 winners of the 500 (next best, 13) have come from the pole, although only one, Simon Pagenaud in 2019, has managed it in the last 13 years.
Palou does have the benefit of the fact that his car has looked fantastic all month.
I picked Newgarden for a similar reason to Hildebrand picking McLaughlin in terms of expecting the Penskes to move forward and that Newgarden has constantly been mentioned as one of the best race cars in practice.
And I tipped Alexander Rossi for the win based on the confidence it must have given him to be signed by McLaren with the goal of winning the 500 and how at ease he has appeared since moving from Andretti to the team for this year.
This year is closer than any in recent memory. Immediately, any of the Ganassi or McLaren cars that make up eight of the top 10 could win, and that's before you factor in the other cars in there and just outside the top 10.
They certainly seem to be the two best teams starting near the front, so they have an advantage.
The 21-year record one person can beat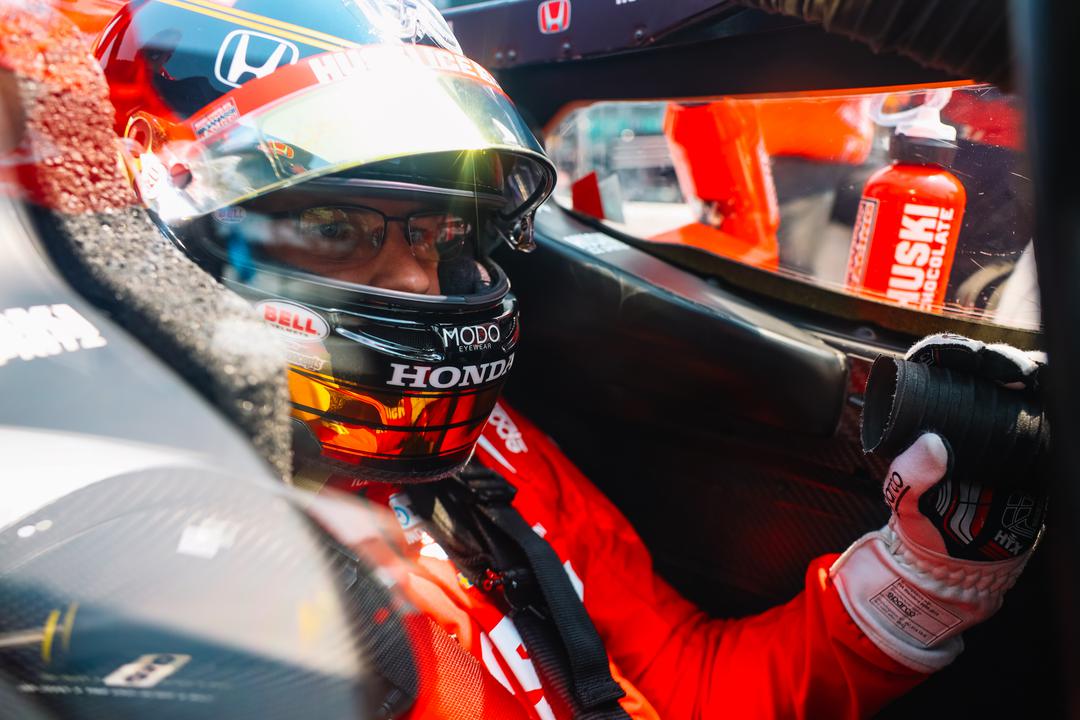 Marcus Ericsson has had another low-key on-track month for the Indy 500 just like he did last year.
Another win would end a 21-year wait for a repeat Indy 500 winner, since Helio Castroneves did it in 2001-02.
"I think we're gonna be in the mix, I'm really excited for Sunday," Ericsson surmised.
There's only one big change in his team this year as strategist Mike O'Gara moved to the sportscar programme. But his replacement, Taylor Kiel, steered Pato O'Ward to second in last year's Indy 500.
Off-track Ericsson is still making regular news as he still doesn't appear closer to a new contract with Ganassi. Zak Brown dropped a bomb in his Friday press conference when he said Ericsson would be under "heavy consideration" if McLaren expands to four full-time cars next year.
But for now, that's just noise and Ericsson – who has been in better form in 2023 than he was last year even – wants to do his talking on the track.
Speaking of Helio…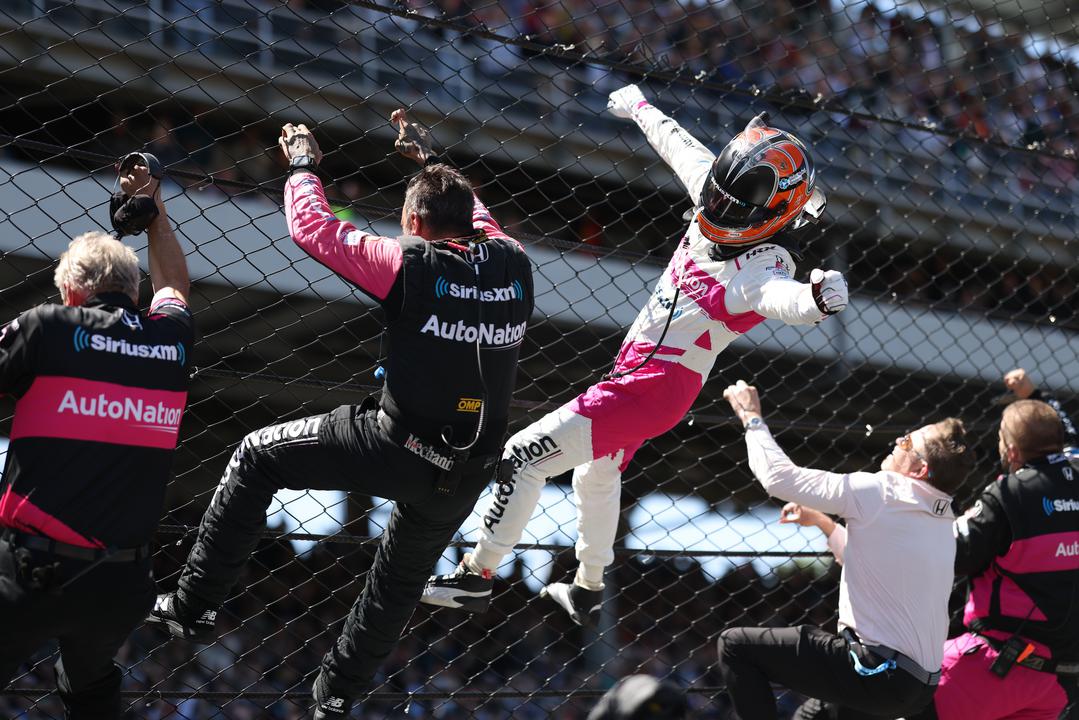 Castroneves is the only driver in the field who could become the event's first ever five-time winner.
He's starting higher than last year – now 20th – and it's feasible he could be in the mix. He scored a top-10 from 26th last year.
Ganassi's Takuma Sato is on two wins, so he could become the seventh three-time winner with a victory in his maiden 500 with the team.
Stopping is where the time is made
I know this is something that happens in every IndyCar race, but just remember there can be five, six, seven pitstops in the Indy 500.
Out on track everything is so close that finding two or three seconds over a fellow competitor on track is going to be unlikely, but that's equivalent to just a small slip-up in the pitlane.
It's hard to get these cars slowed down for the pits, too. That's what helped decide last year's race when Scott Dixon sped by 1mph in pitlane.
It's one of the only areas of the 500 where time can be gained or lost in chunks. Try to keep a visual idea of the leaderboard before pit stop cycles begin as it will help you spot who's dropped down and why.
Strategies
Along similar lines to pitstops, undercuts and overcuts are going to be crucial.
In most series the undercut is almost always much more powerful, but IndyCar has refuelling, so you might get fresh tyres but you get a much heavier car, too.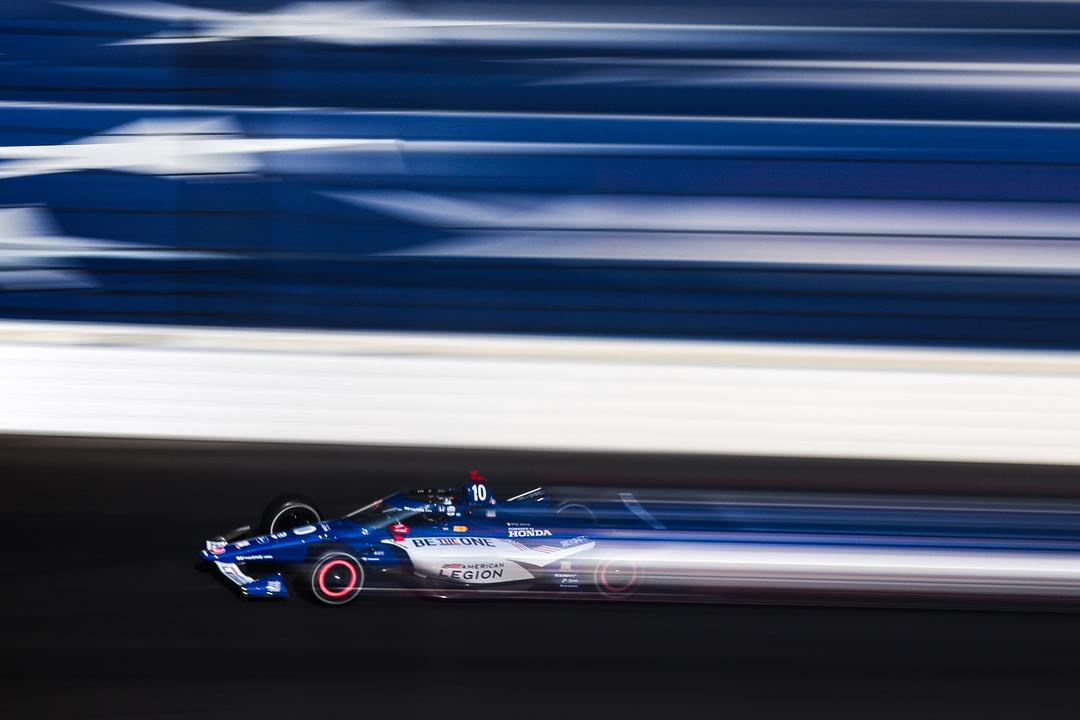 If we do see heavy tyre wear, undercuts will become more frequent but over 200 laps you can't keep undercutting or you'll lose more time in the pits than your rivals and rule yourself out.
This might be a bit of a non-story unless there's heavy tyre wear.
Saving the best for last
Feel free to stand and rejoice/dance/cheer, there's no longer double points for the Indy 500.
The logic of it being the biggest race needing double points kind of made sense.
But everybody is trying to win anyway and don't need an extra incentive. Also, you're actively discouraging teams from taking a gamble in case they lose twice as many points as normal.
What a time to be alive.