Since Simon Pagenaud in 2019, at the end of the Indianapolis 500 drivers have trusted a snake to get them to victory lane.
That 'snake' is the result of them weaving aggressively around the race track in an attempt to break the tow of the car behind.
It's been a topic of conversation among drivers as well as just discussing what a winning move might look like in what is arguably the biggest motor race of the year.
You can watch Marcus Ericsson snaking – or weaving, if you prefer a different term – in last year's race on his way to victory below.
As you can see, Ericsson crosses the white pit lane line and runs really close to the wall. With two laps to go was probably the most drastic weaving we saw although it happened regularly over the end of the race.
In a group media session, Pato O'Ward – trying to pass Ericsson in the video above – addressed the snaking with two Indy 500 winning team-mates in Alexander Rossi and Tony Kanaan.
We've put the transcript from that interview together below, as the drivers were asking each other questions and had a full conversation about it.
---
POW:
[Should IndyCar make a rule change to stop the snaking?] They won't. He [Ericsson] committed us to pitlane.
AR:
It's dumb.
POW:
I'm not saying it's not dumb, but they're not going to change it.
AR:
Yeah. Where it's dumb is we go to all the effort of red-flagging the race to have a finish for the fans, and then, that's not beatable. So then first through fifth stays the same. We're so adamant about 'you can't move in reaction', and safety, seeing as we come up with new headrest pads when we didn't ask for it, and that's great that there's still safety advancements. But then when you talk about something like this that could be potentially dangerous. And it's just like 'nah'.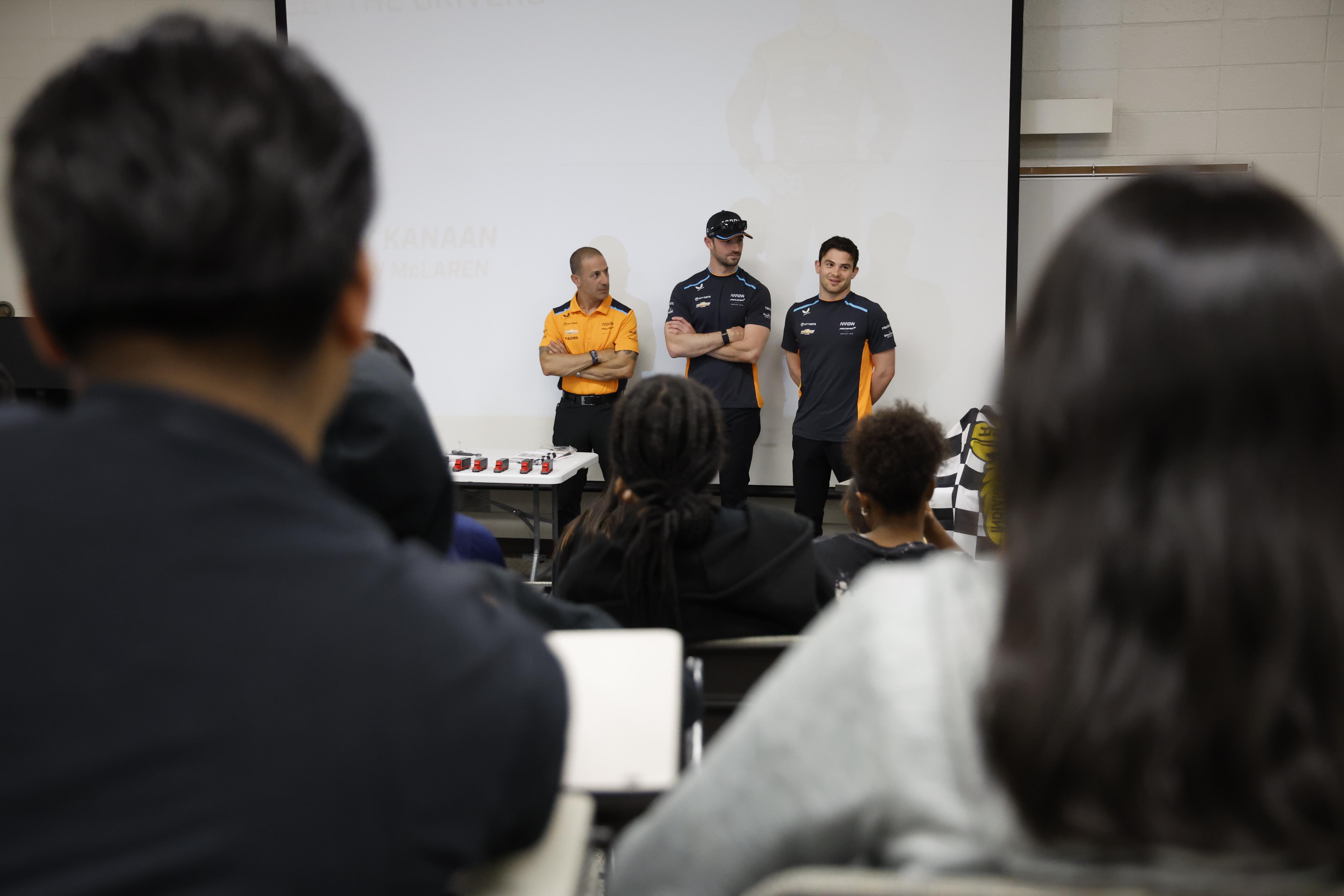 POW:
It's probably the stupidest thing we can do because if someone loses their car, into the attenuator [pitlane entry divider], and someone comes and collects them, that car is destroyed when it hits the attenuator.
TK:
It's a catch-22, because we all hate that, but I can tell you any one of us in this position might try it on the last lap. I personally don't think I would have gone that far. Because I don't even think it was that big of an advantage. The other thing we need to think about is the show. You go and disqualify the winner of the Indy 500 after the race and 400,000 people are going to throw eggs at you. That's a tough call.
AR:
There should be a rule.
POW:
There should be a boundary, a white line, you don't go over that freaking white line.
TK:
But then you have to reinforce it. I'm gonna be on the podium and then what, I'm going to be drinking milk and then four hours later I get disqualified and second place wins and missed the celebration?
AR:
Every finish is going to be like this.
---
It was a fascinating discussion between the drivers that perfectly balances why this new snaking style is difficult to stamp out.
Kanaan raises the interesting point that perhaps people don't think about – that if you made any kind of rule to stop this, you'd have to enforce it and the winner of the Indy 500 might be decided off track hours after the race. That's an almost unthinkable scenario given the iconic post-race ceremony.
Marco Andretti has the opinion that "I don't think they should police the last two laps of the Indy 500 no matter what".
That's certainly putting the power in the drivers' hands. But when drivers would "do anything to win the Indy 500, whether I was in second place or first place" – that's Jack Harvey's take – that's the kind of all-or-nothing approach that can lead to some dangerous moves being made at 220mph.
Typically you can trust IndyCar drivers to race fairly, but this is the Indy 500 – sometimes rational thinking goes out of the window.
Not only is snaking difficult to police, it's not really deemed as 'blocking', which is something that is featured in the rule book.
Because snaking is, effectively, the opposite of blocking. The lead car that moves first, and then moves again when the driver behind reacts to the first move.
IndyCar has not issued any rule changes to stop the snaking ahead of the race, but it may well be slain this year by the new aero rules package instead.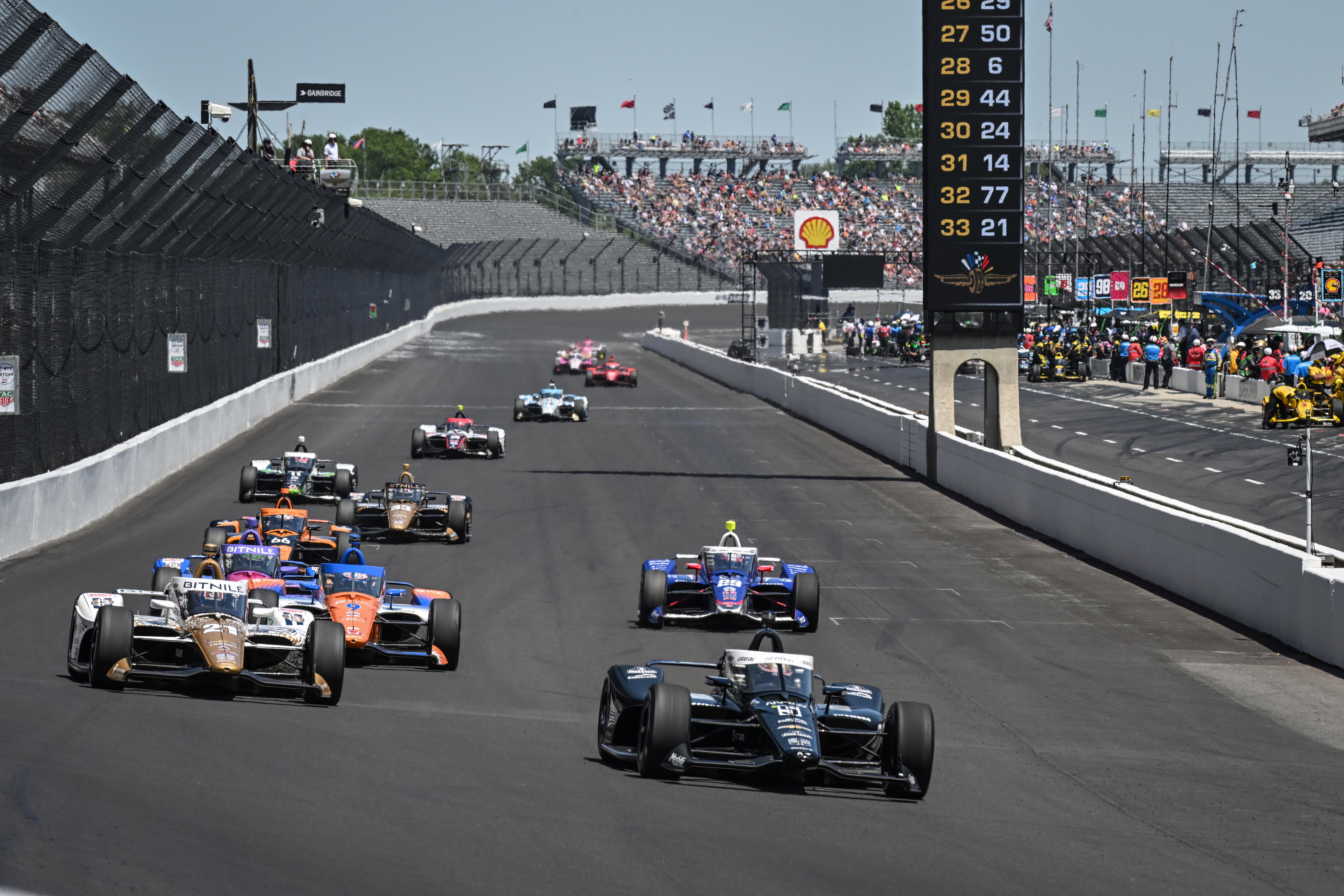 Since the introduction of the aeroscreen, IndyCar has worked tirelessly bringing new parts to make overtaking more frequent.
This year, those racing in the pack, say positions 8-33 as a rough estimate, will still struggle to pass, because if you pull out of the tow there's 20 other cars that are drafting. An ill-timed overtake could see you plummet down the field.
But up front, the top five cars aren't married to the long train and are more able to pull out and go for an overtake.
"I think it is easier to stay close, but in the train, everyone is kind of utilising the tow," says Josef Newgarden.
"Until you get to the back half of a stint, there's probably going to be a little bit of sitting, but certainly up front, it's easy to make moves in that situation."
Polesitter Alex Palou added: "I think it's pretty hard when you are fourth, fifth and behind that [to overtake].
"And it's too easy when you're first, second. So we'll see what we get.
"Hopefully when we start it's going to change a little bit, but I think it's too easy now to pass from second to first, which we didn't have the past two years."
And what about last year's winner, Ericsson?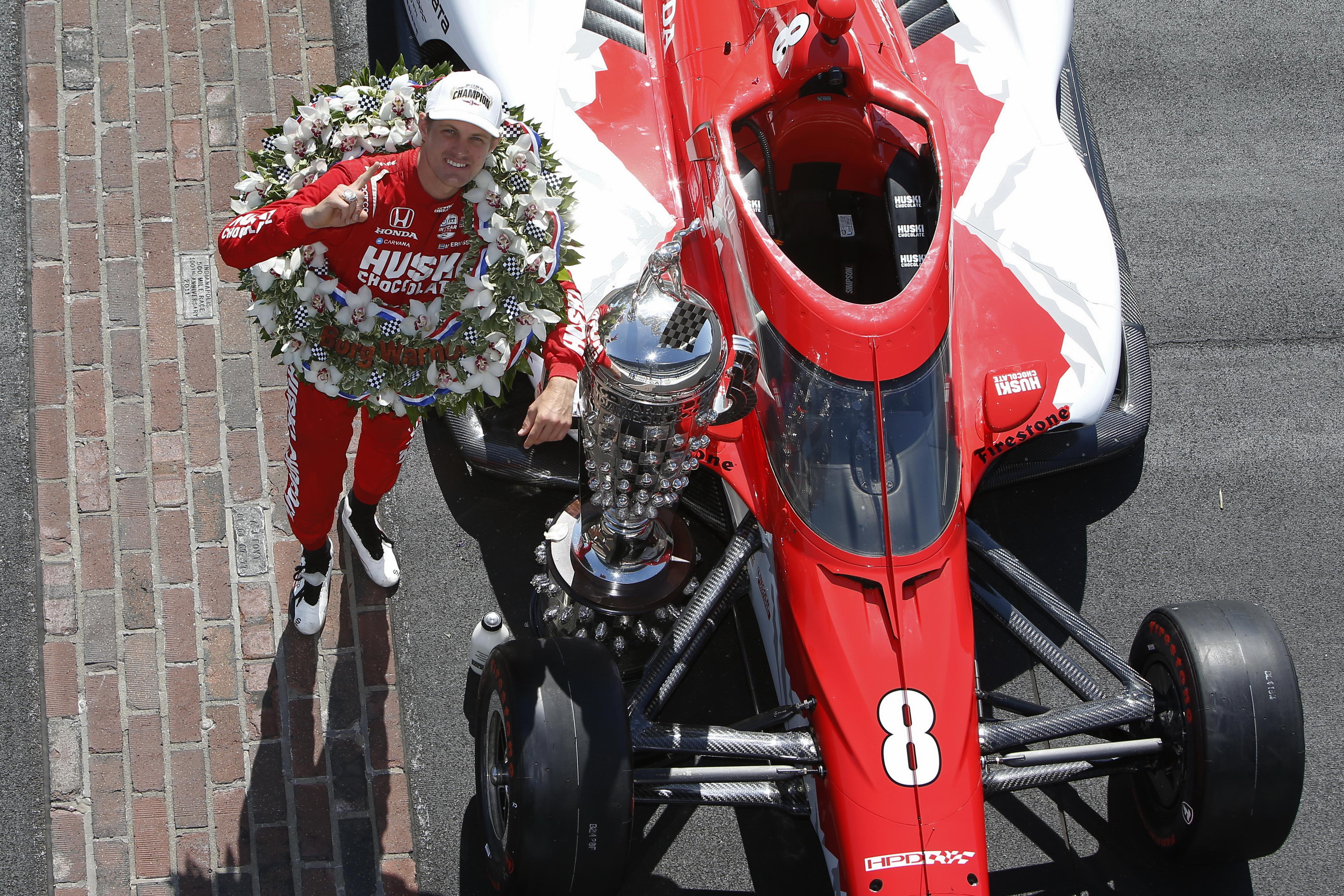 "I think it's harder to lead this year with the aero specs we have," he said.
"I think if you lead in a scenario like last year it's going to be harder to keep that lead, is my feeling."
It's going to make for a fascinating ending if it stays green all the way, because a driver is going to have to decide if he wants to lead or be second at various points at the climax of the race.
Coming to the front stretch on the second-to-last lap, Will Power reckons you'd want to be second, but then it's a question mark whether the person you pass will just get you back going into Turn 3.
The burden of snaking may still be there come race day. But the new aero parts may have saved us from it deciding the ending because the freedom to move and overtake up front means the most wily and calculated driver is going to come away with the victory.
That's all the fans want to see, after all.