After the relatively small and new Meyer Shank Racing shocked everyone by winning the 2021 Indianapolis 500, it felt like its trajectory could only rise higher and higher until it joined the ever-increasing number of teams fighting for an IndyCar title.
But improvement and signs of progression have been few and far between since then.
Expanding to two full-time cars last year certainly caused growing pains with new signing Simon Pagenaud only 14th in the championship. Helio Castroneves – who delivered that 2021 Indy 500 win – was 18th.
This year Castroneves is 20th after five races with Pagenaud in 23rd.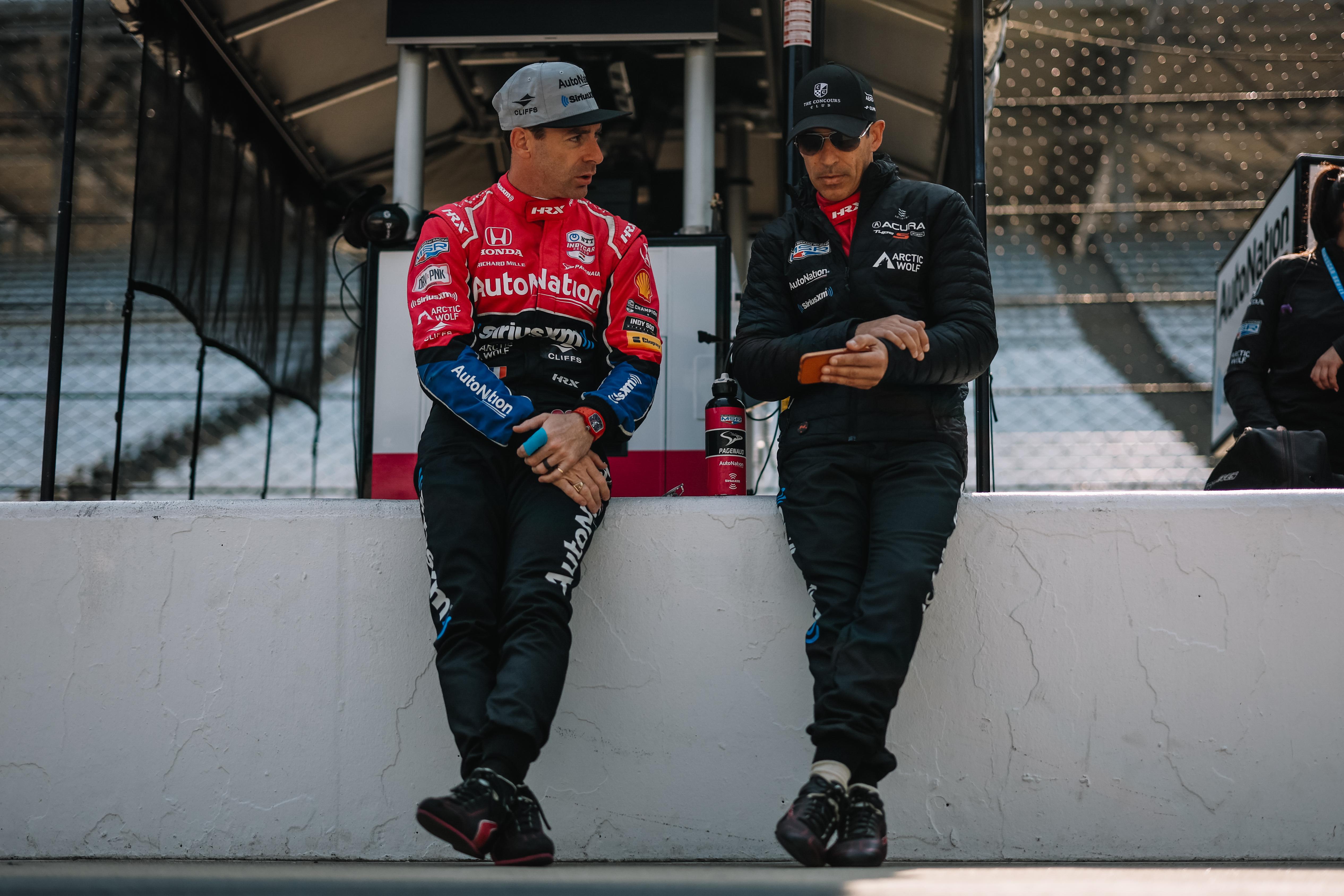 Given these two drivers are – we assume – paid well as recent Indy 500 winners, the results do not reflect their abilities.
There have certainly been multiple mistakes from both drivers in 2023. But the team's also been at fault.
Understanding how to get the tyres in the right window, and then keeping them in it without burning them out, has been a key problem for Shank, and it feels like one it has had for years on the road and street courses.
It hired a pit coach in the off-season to try to improve pitstops. It may have improved them, but not significantly. Both cars are in the bottom seven in IndyCar's Firestone Pit Stop Performance standings.
It might seem an overly harsh prognosis but people know what the team's drivers are capable of, and what owners Mike Shank and Jim Meyer have achieved starting from nothing.
"The thing is, what's really going on is everybody improves every year, right?" says Pagenaud.
"We've got teams like McLaren that are pushing the envelope, and it's really pushing everybody else to raise the envelope. And that's what we have to do as well.
"Every area we need to work on. I need to work on my areas, too. There's no pointing fingers here. It's just that the level is just going up and up and up and up.
"So what does that mean? It means resources have to be perfect. Everybody has to do their job 100%. It's what elite sport is, and that's where we are at."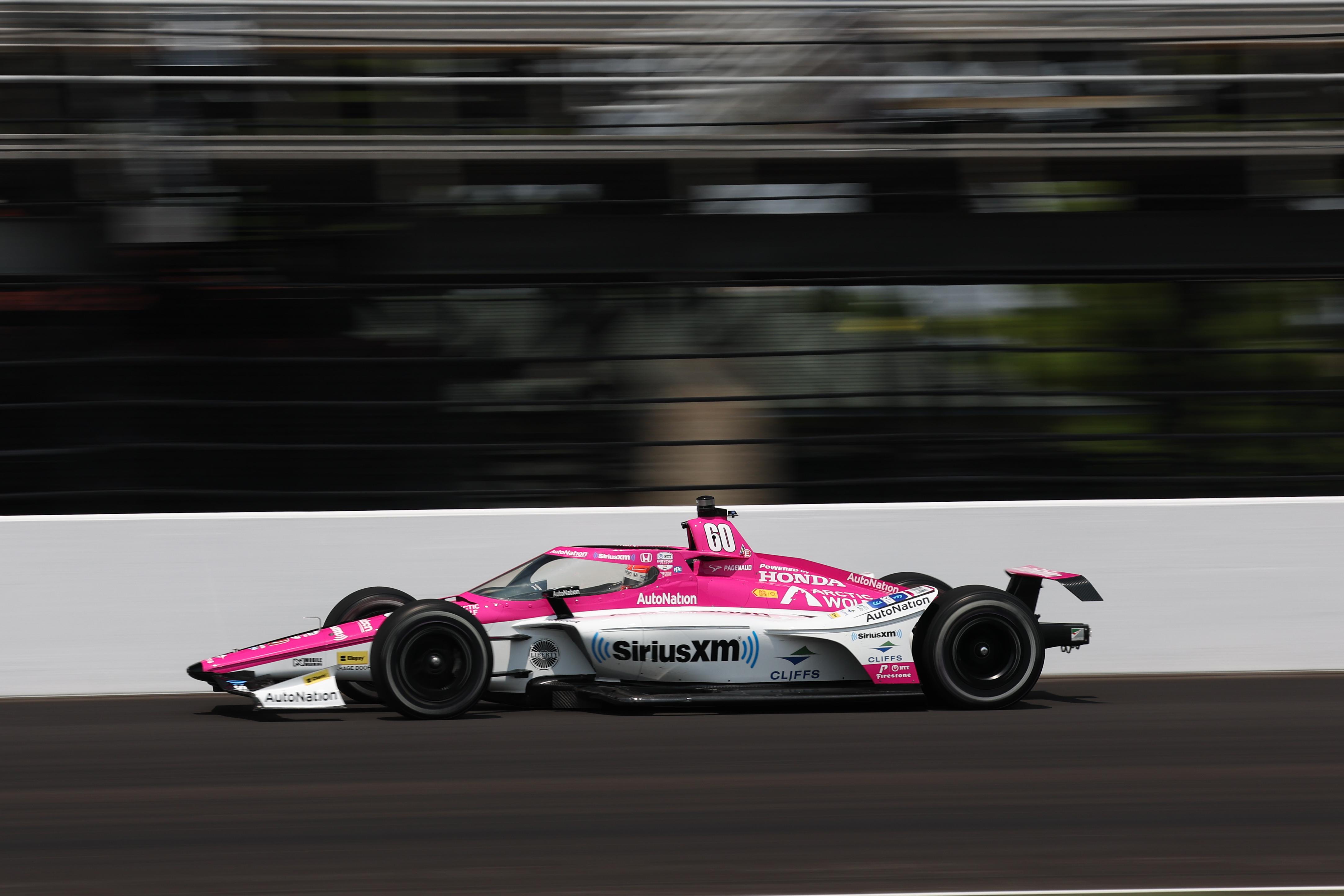 "There's no question it's not ideal. Instead of improving, we didn't," adds Castroneves.
"I think we just stayed [at the same level], but a lot of other teams got better. That's what we need to understand.
"At the end of the day, it's a very competitive series, everyone is talented in engineers and teams. We rely a lot on some of the areas with [technical partner] Andretti. Some things we're able to get, some things we're not able to get, that's the way it is.
"The guys are putting the work in, it's all there, it's not showing but it will pay off, we deserve better results."
If things stay as they are, there's no doubt Mike Shank is going to have difficult decisions to make with the driver line-up.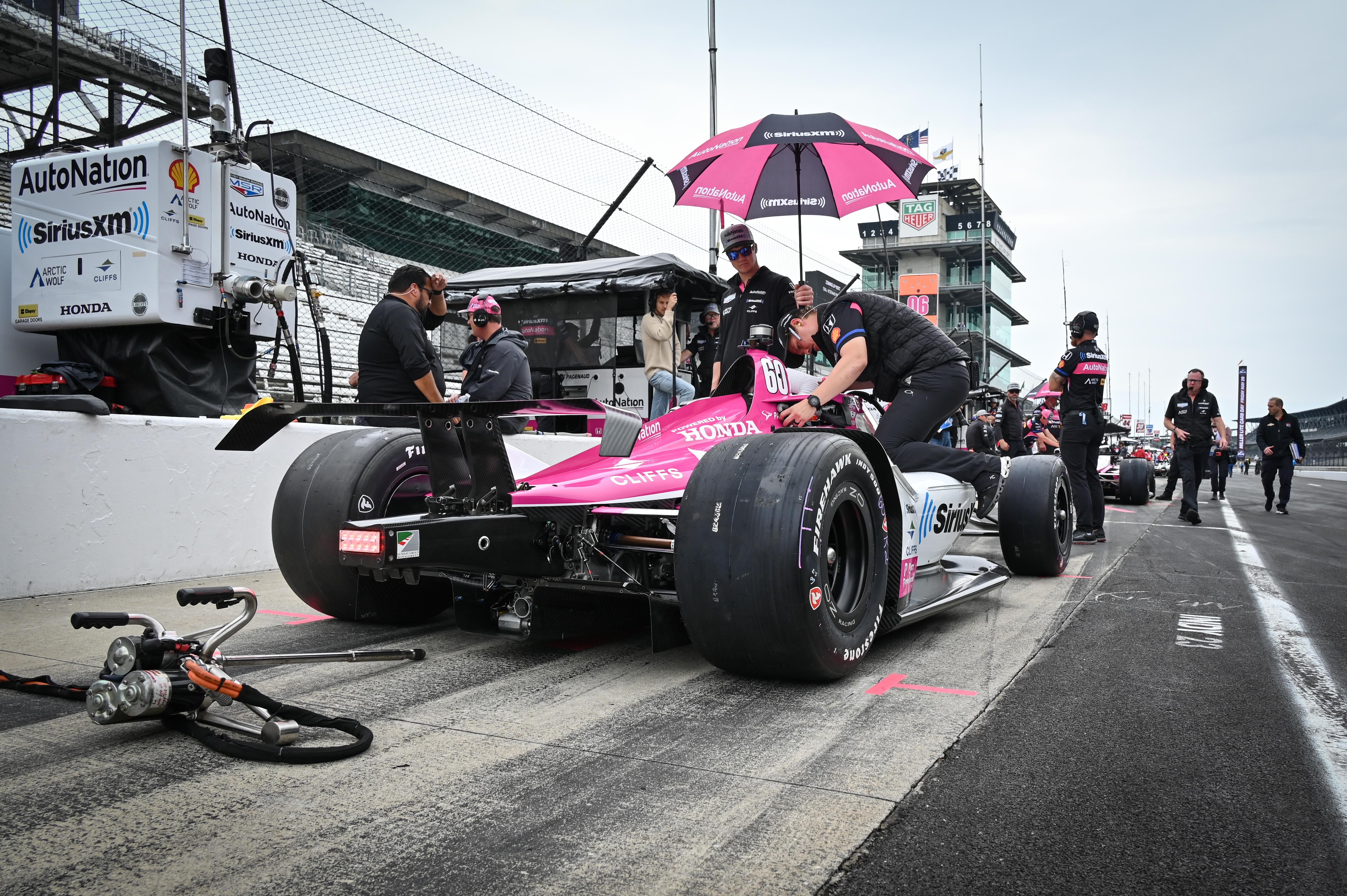 The Race understands Tom Blomqvist is set to drive for the team in IndyCar next year, and both Pagenaud and Castroneves are in contract years.
It's a weird scenario as well because there are plenty of free agents Shank could chase, but I'm sure he wouldn't want to lose either of his drivers, either.
"It's no secret, both of our guys [contracts] are up right now [at the end of the year]," says Shank.
"I can tell you that, when you think about the commercial side of MSR, every sticker you see on our car is a partnership we've worked hard to get and hold and keep.
"There is nobody better than my two guys with commercial partners. None. Zero.
"They've endeared themselves to every partner of ours at every level you can imagine.
"We'll have some potentially hard decisions. Jim and I have decided we're waiting until June or July to really make that talk happen. We want to certainly get through the month of June and give everybody every opportunity we can."
Pagenaud seems the most likely to stay in the same capacity as although he is believed to be paid well, he brings technical knowledge, leadership and an IndyCar title alongside his 2019 500 win.
"I love the team, the potential is enormous, we haven't been able to show it to the world and it bothers me," says Pagenaud.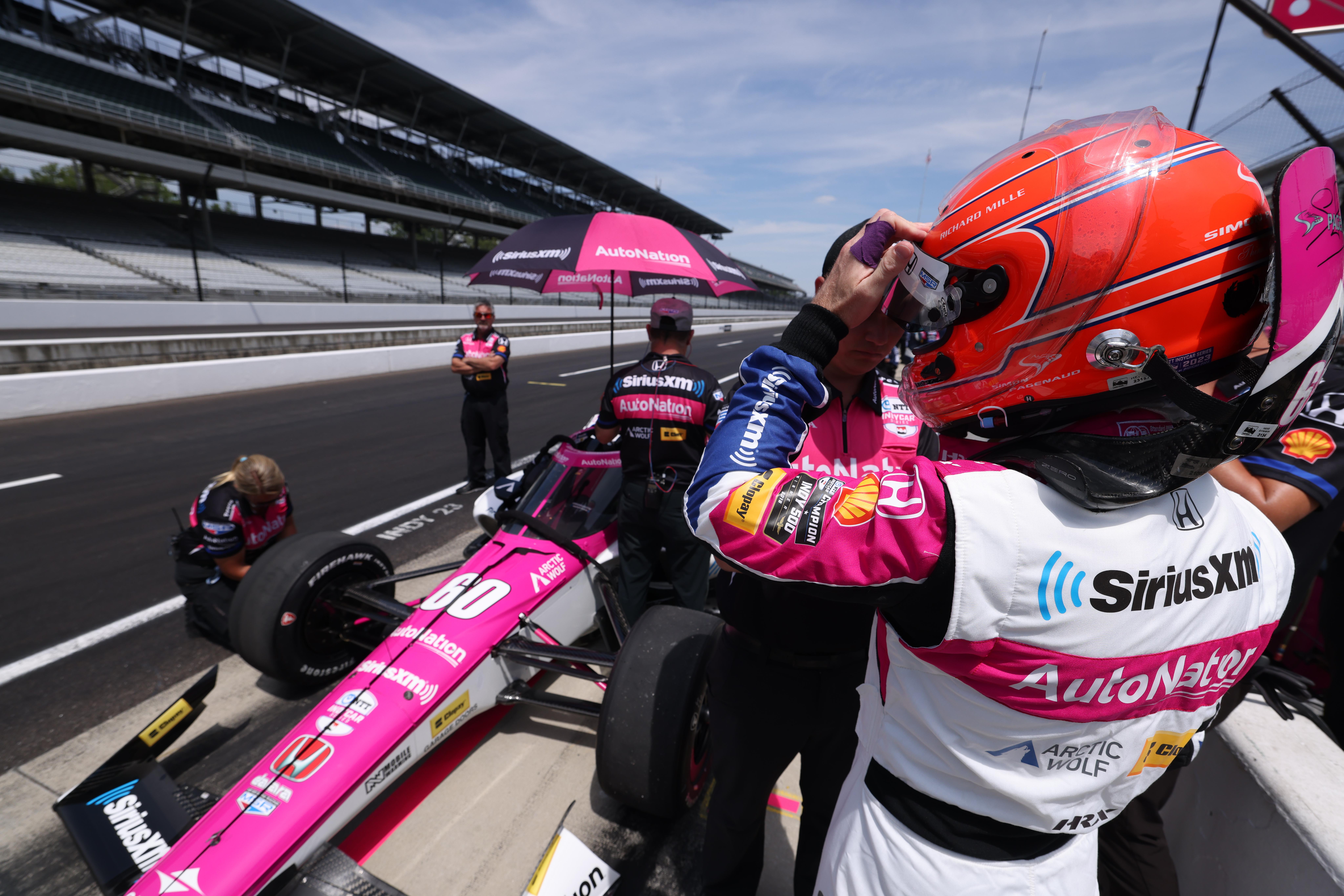 "Because my challenge is to take the team to the highest level, we're not there at the moment, so it bugs me. There's a lot of things. It's not just performance on track, I've got to be the leader that I have to be to bring the team to the top level."
Castroneves is 48 years old and already dipped out of full-time IndyCar competition when Penske moved him to sportscars against his desires at the end of 2017.
His 2021 500 win secured him a return to full-time action last year, and he would prefer to keep it that way. He also brings plenty to the table in terms of knowledge and leadership.
"Obviously nobody wants to be running where I'm running," Castroneves says. "Even at the start of my career I was like 'this is not fun'. It's easy to call it quits. That's not me. I would like to do a full season again, on and on."
Asked about being moved by Penske in 2017 and if there was an extra desire to keep the decision in his own hands this time, Castroneves said: "Sometimes performance also dictates that and there's nothing you can do.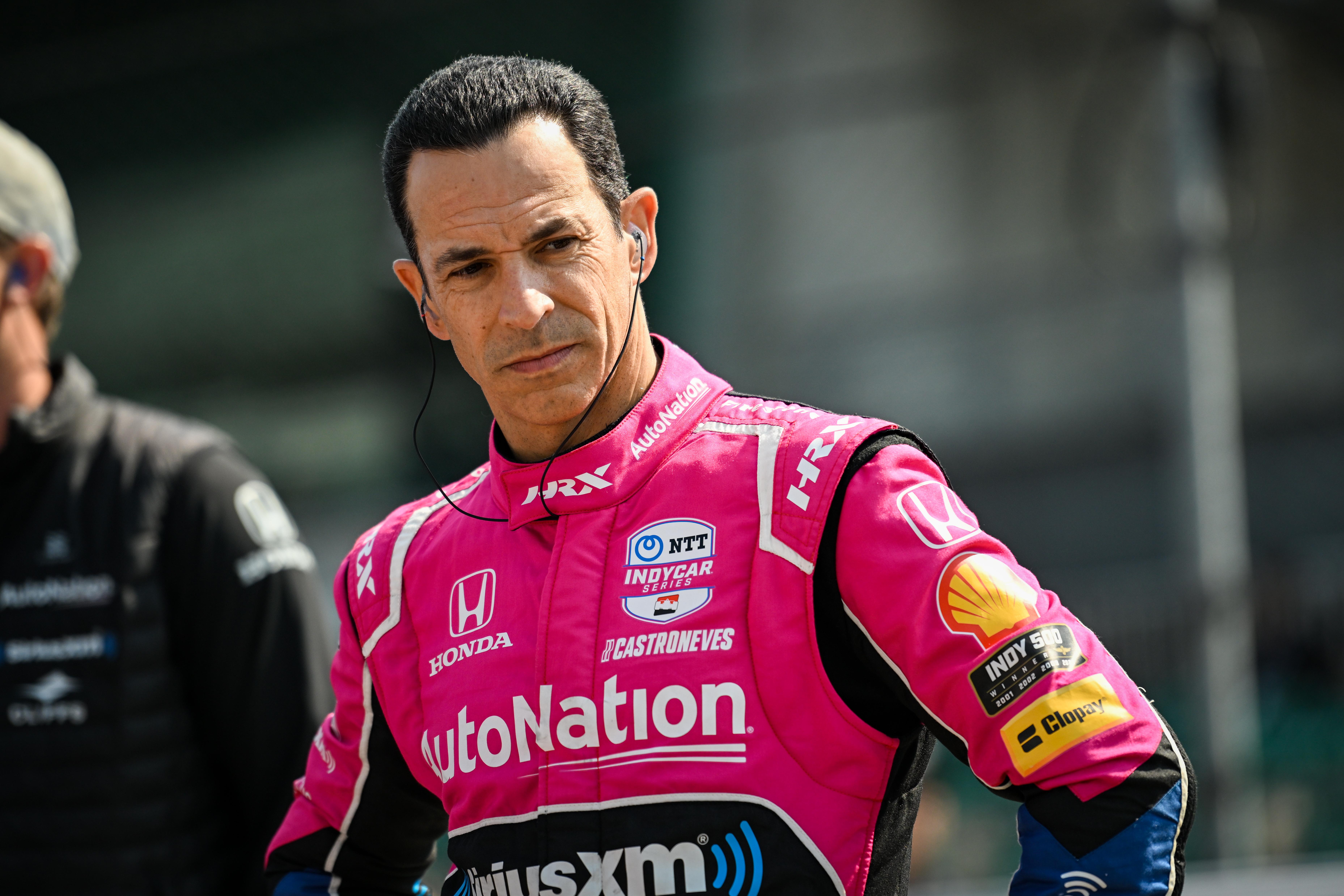 "So it's a combination. It's a trick, to carry on going you also need to show performance, not only being pretty and smiling.
"You have to deliver on track."
Keeping Pagenaud, bringing in Blomqvist and running Castroneves part-time would certainly be an option that could be best for Meyer Shank. Castroneves deserves the chance to go for a fifth 500 win but can't race full seasons forever.
Pushed on if the team could or would want to expand to three cars, Shank replied: "I can see us doing three at Indy potentially.
"We've got to perfect what we're doing first. We've always been really calculated on the steps we've taken and when it's not time to do something, it's not time to do something, and we're not there right now.
"We need to get better at what we're doing now, and then think about what we want to do after that."
That starts with the 500 where all of the Andretti cars and the Andretti-affiliated Shank cars qualified between 15th and 24th.
Castroneves qualified 20th and Pagenaud is 22nd which is actually better than where either started the race last year and they both ended up in the top nine. So write the team off at your own peril.
A lot of how well the drivers do will depend on the impact of the new aero package which is intended to make overtaking easier through the field, but the proof of that won't come until Sunday.
"If the cars behave like they did on Monday [in practice] we'll be fine in the race. But that's the tricky part," added Shank.
"The ambient is getting cooler as we get towards the race here. So whatever that track temp and whatever the wind is, that's how we'll tune our car.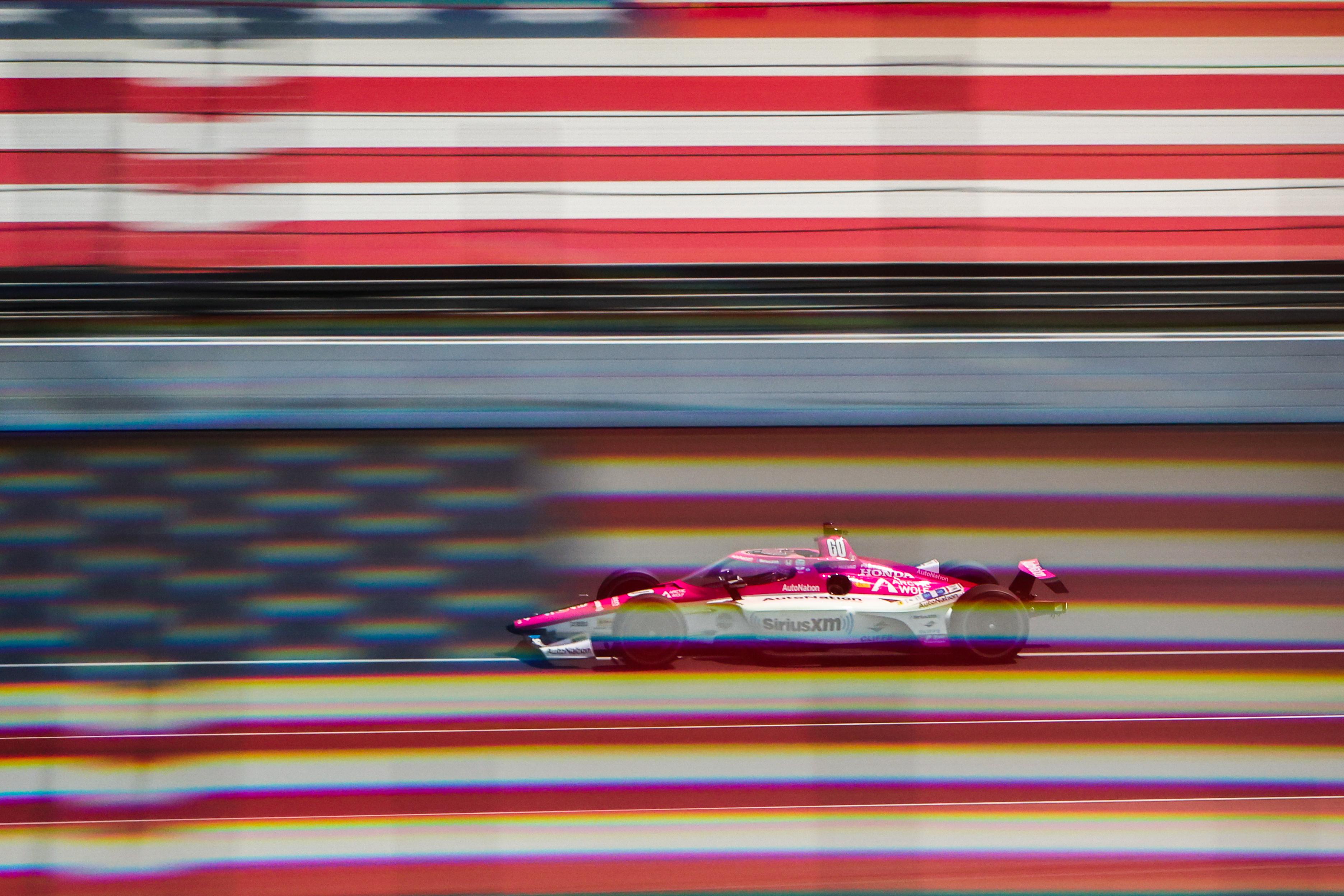 "We kind of know where we've got to be depending on that. I'm a little concerned with the new downforce package how easily we'll be able to move up and down the field."
It's very clear, and Shank agrees, that there's an extra inspiration to score a strong result based on how the team has started the season.
"Even getting both cars in the top 10 would be wonderful right now and getting us moving forward," he says.
"There's no one explanation for the issues that we've had this year to be honest with you.
"We're keeping everyone motivated, let's keep an eye on what we can do and what we're capable of, not lose faith, all those things we work hard instilling.
"We've got to be better and we're working hard at it."