"There were times when you are wondering how did I get into that situation? It all seems quite unfair but then I just have to think about how serious the crash is, and suddenly, you seem quite fortunate."
Williams Formula 1 reserve driver Jack Aitken returned to the cockpit last weekend after suffering a broken left collarbone and a compression fracture to his lower vertebra in a horrifying four-car shunt at the Spa 24 Hours in August.
It's far from 26-year-old Aitken's first career injury as he battled through a back injury en route to winning the Formula Renault Eurocup 2.0 title in 2015, but it was by far his biggest and kept him away from his Emil Frey-run Lamborghini Huracan GT3 machine for 10 weeks.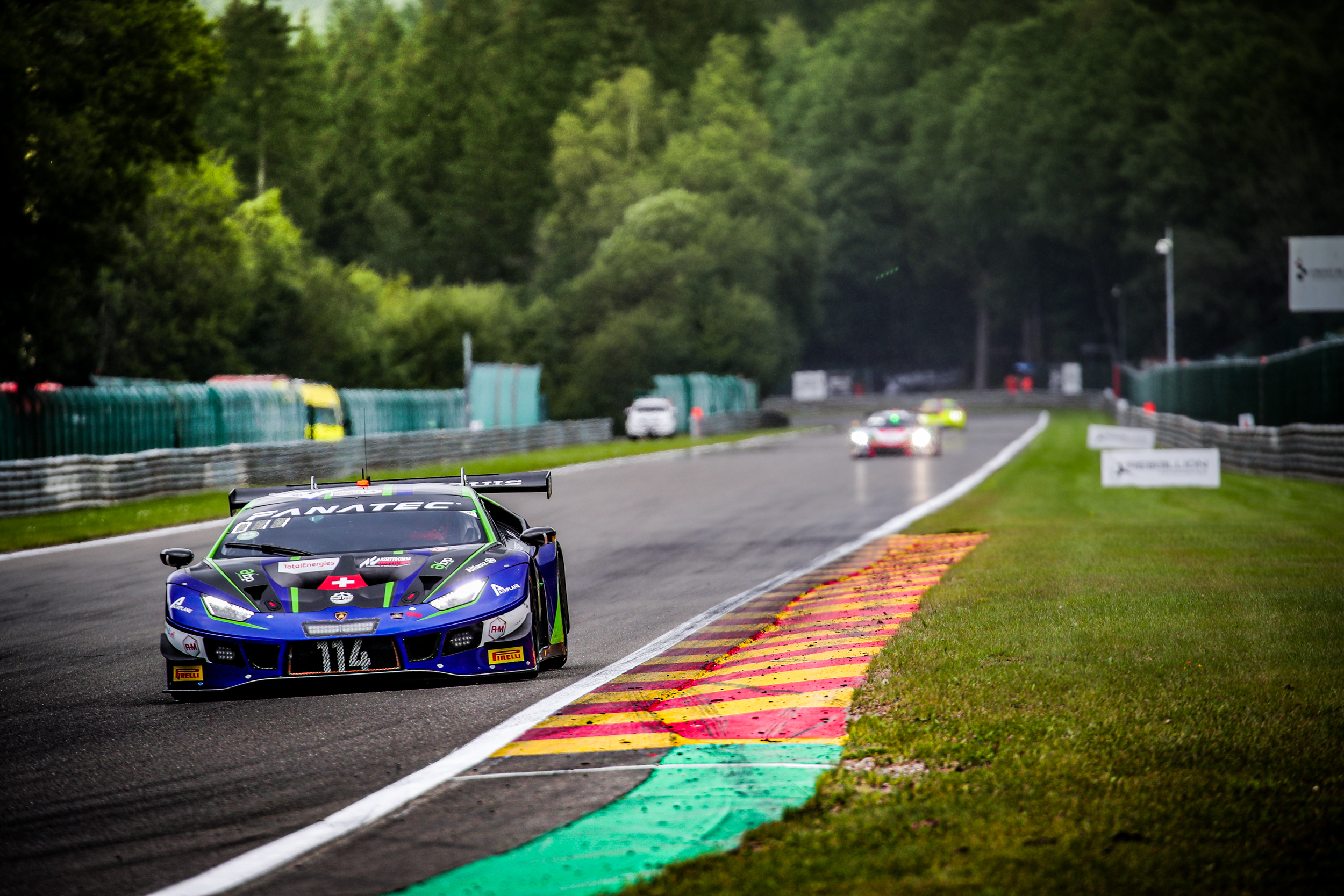 "It's a long time since I've gone two months without driving a car," Aitken tells The Race.
"At least for the first month, I was completely dependent on people around me because I couldn't drive myself on the roads anywhere.
"I couldn't be by myself at home because I couldn't cook or anything like that, but most of the time it wasn't too frustrating because a lot of the time I'm happy to accept that you just need to rest and that's the best thing you can do."
Aitken was right in the middle of his first season racing in GT World Challenge Europe where the competition "turned out to be every bit as competitive as I expected" after nine years scaling the junior single-seater ladder.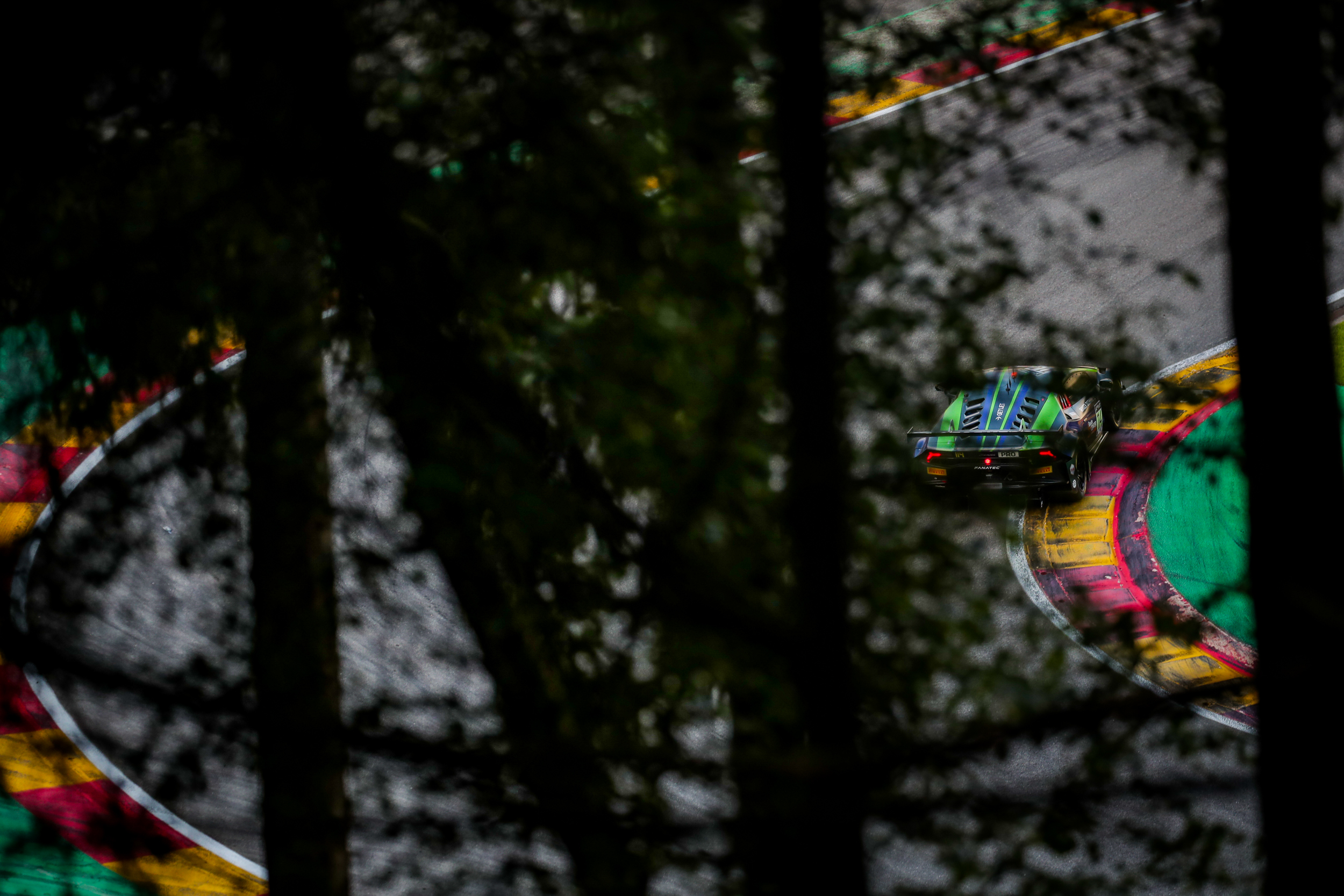 The Spa 24 Hours is highly regarded as one of endurance racing's most prestigious events, and Aitken's Lamborghini would've been on the front row had it not been for a minor track limits violation, though he still started inside the top 10.
But just over 20 minutes into the 24 race, Aitken was involved in a four-car pile-up at the top of Eau Rouge, which he escaped albeit with a host of injuries that hospitalised him.
"They were saying you're looking at a couple of months [out of the car], which turned out to be quite accurate in the end," Aitken explained.
"I've been in situations before where I've broken bones, and because we're athletes and young, you can recover a lot quicker than what the doctor is suggesting most of the time. But it didn't turn out to be the case.
'tis but a scratch!

Your arm's off!!

… no it isn't. 🦾 pic.twitter.com/NDAzvjGNLk

— Jack Aitken – 한세용 (@JaitkenRacer) September 9, 2021
"My collarbone turned out to be a much more serious fracture than was first thought. Initially was a recovery time of 4-5 weeks after the accident, they thought it would be back to moving again and bearing weight.
"In the end, I had to have surgery and put a plate in because the bone had fractured into five or so pieces, needed a lot more help to recover. Two months turned out to be quite accurate."
Aitken was stranded without his family while recovering at a hospital near Spa, but his Emil Frey team stepped in to give him support and regularly visited him in hospital during his initial recovery.
"After a month or so, I really had to reset my thinking, 'you're not going to be in a car anytime soon', and you really have to respect the recovery process a little bit more," he said.
"But it's helpful to have experienced injuries before and I'm lucky enough that there were quite a few people who came to help me, both from the team side, with Williams and Emil Frey were offering a lot of support, doctors and specialists, and guys that I know, that helped to keep me focused on all that I had to do day by day."
Simulators were used to ease Aitken's transition back to the real-world circuit, with his team stripping away the physical simulation settings and slowly building them back up as Aitken continued his recovery.
"I was getting back into the sim three weeks before I got back in the actual car, to see what the body could handle," Aitken recalled.
Here's @JaitkenRacer heading out for his first competitive run in a little over two months.

📺 https://t.co/Pgrh1YInCP#GTWorldChEu 🏆 @fanatec pic.twitter.com/VCxUQaeP4F

— GT World Challenge Europe (@GTWorldChEu) October 10, 2021
"We turned all of the settings down, steering weight was a lot lower, we turned off the motion of the platform, and just built our way up from there. Tried another 10% of force feedback and see if that hurts or not, try again another 10% and maybe that's too much.
"But it was the only thing I could do really because it wasn't possible to test the car before I went to Barcelona.
"The fact that I was able to jump in and not have any problems was probably helped a lot by driving something virtually, even if it wasn't the real thing."
Aitken said he "felt really comfortable" during his first few laps back on track at GT World Challenge's 2021 season finale at the Catalunya circuit where he made his contemporary F1 test debut with Renault and claimed his maiden Formula 2 victory.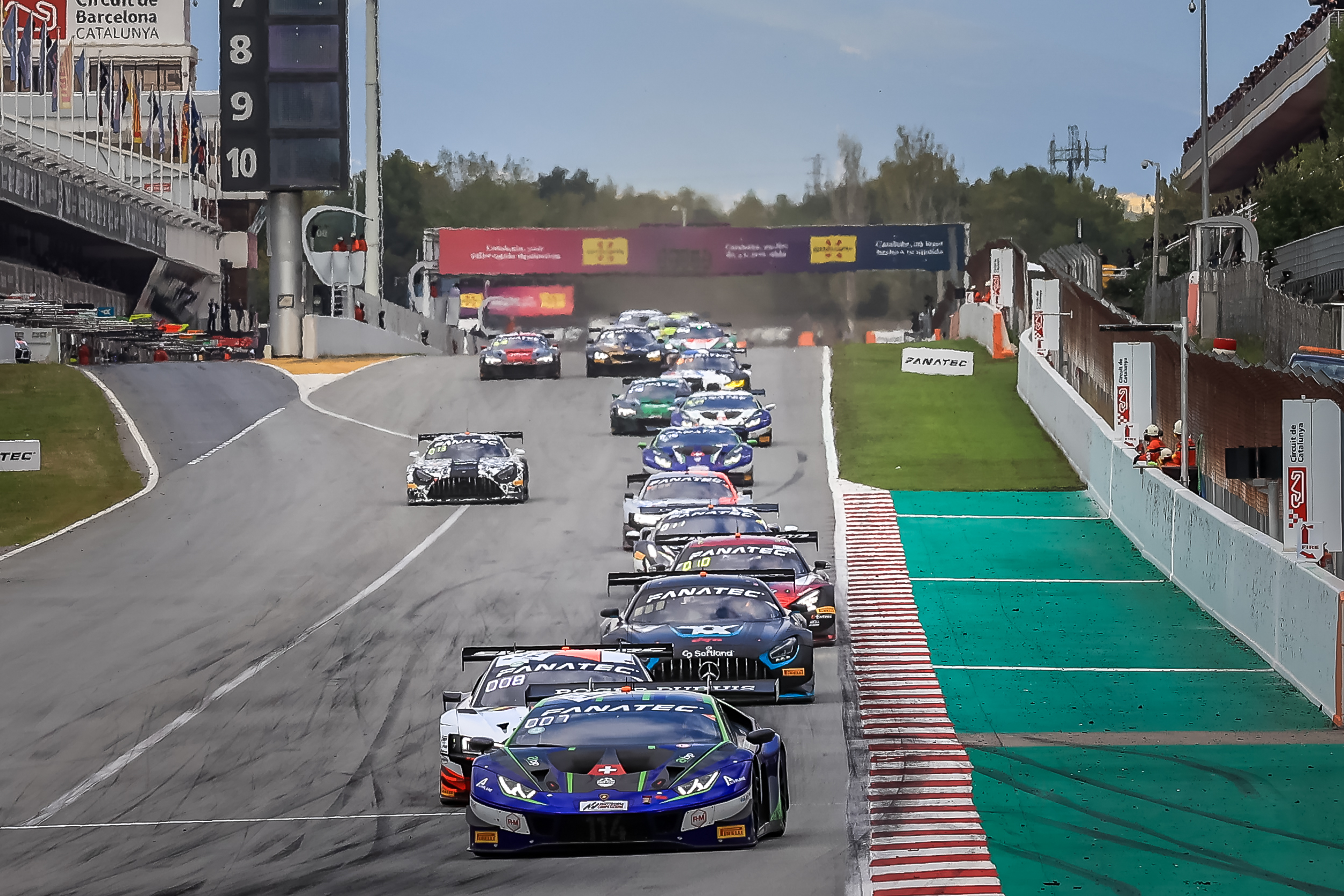 His confidence translated into a sixth-place finish alongside his younger team-mates Konsta Lappalainen and Arthur Rougier, marking Aitken's fifth top 10 finish in the nine races (excluding Spa) that he competed in during his rookie season in GTs.
Aitken straddled his maiden GT campaign with a fourth, albeit part-time, F2 season with HWA Racelab, and more importantly, his second year serving as Williams's F1 test and reserve driver.
Following a lengthy association with Renault where Aitken was testing the F1 simulator since he stepped up to GP3 in 2016, he joined Williams at the start of 2020.
This led to him making his F1 debut at the Sakhir Grand Prix last December when George Russell was called up by Mercedes to replace the COVID-positive Lewis Hamilton.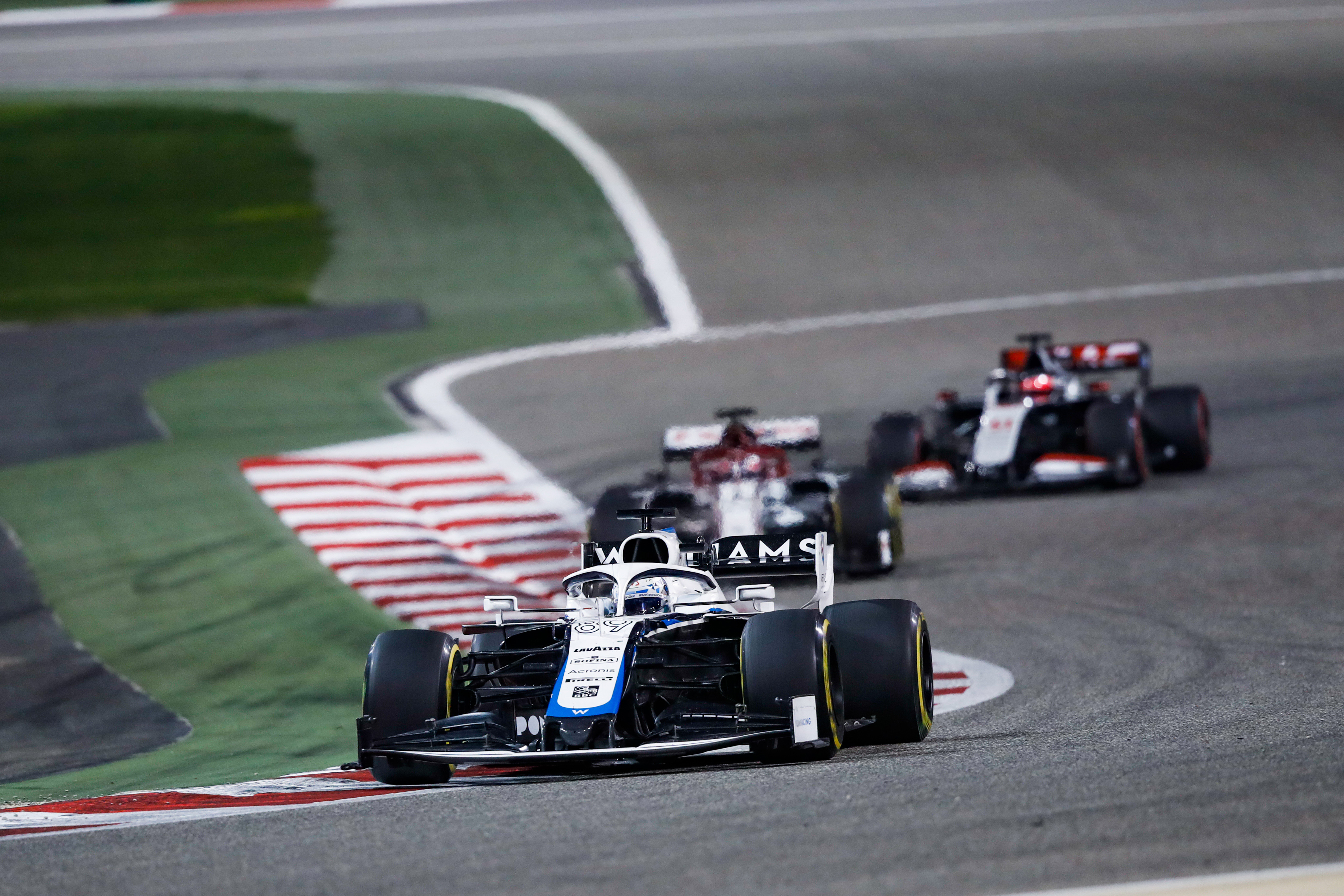 Aitken, a former GP3 (now FIA Formula 3) title rival of Russell, qualified within one tenth of incumbent Nicholas Latifi and although his Sunday featured a spin that lost him his front wing, he drove a respectable race to 16th place.
Behind the scenes, Aitken's superb worth ethic and commitment have also been an important part of Williams's success in 2021 that will surely allow it to secure its best constructors' championship result since 2017.
"My role naturally involves a lot of development work in the sim," Aitken explained. "These days, it's no secret that it's difficult to get track time in Formula 1 when you're not a race driver, so that's been substituted with more quality work in the simulator.
"We've [Williams] put ourselves in a position where we can fight for points almost on merit. A year ago, would be hard to believe but it's been what everyone has been working towards for several years.
"Also there has been a lot of work on next year's car, with the big regulation changes that are coming, we're well underway with the preparation of the new chassis and it's quite exciting to see that take shape."
Now the GT World Challenge season is over, Aitken's main priority alongside his continuing role with Williams, will be "mainly rehab" as his injury recovery is far from over.
As for 2022, Aitken wants to build towards securing an LMDh deal as a whole host of manufacturers sign up to what will become the top class at the 24 Hours of Le Mans next year.
Aitken also revealed that he's having discussions with teams in Formula E and IndyCar and his time in single-seaters may not be over yet.
Regardless of which championship Aitken ends up in, his strong performance on his first weekend back in the cockpit indicates that his horrifying Spa shunt has done nothing to dampen the light of a highly valued and resilient F1 simulator driver who appears destined for plenty of real-world success of his own in a different arena.