Ginetta will end its long-standing spell on the TOCA package that is headlined by the British Touring Car Championship in 2023 after a new three-year partnership with the SRO Motorsports Group was announced.
Three Ginetta series will compete at British GT Championship rounds from next year. These are the Ginetta Junior Championship, the Ginetta GT Academy that is already part of the British GT support package, and a new-for-2023 Ginetta GT Championship.
As part of the deal, Ginetta will also commit "a number of" entries to British GT's GT4 division – which has been won seven times by Ginetta drivers.
Ginetta said the "final details of race format and cars will be confirmed in due course".
"Extending our partnership with SRO Motorsports Group is all part of [Ginetta chairman] Lawrence Tomlinson's vision to continue to develop our racing series and experience," said Ginetta's head of motorsport Mike Simpson.
"It is a great opportunity for us to continue to build our offering for drivers at all levels with ambitions to become professional racers or to go endurance racing.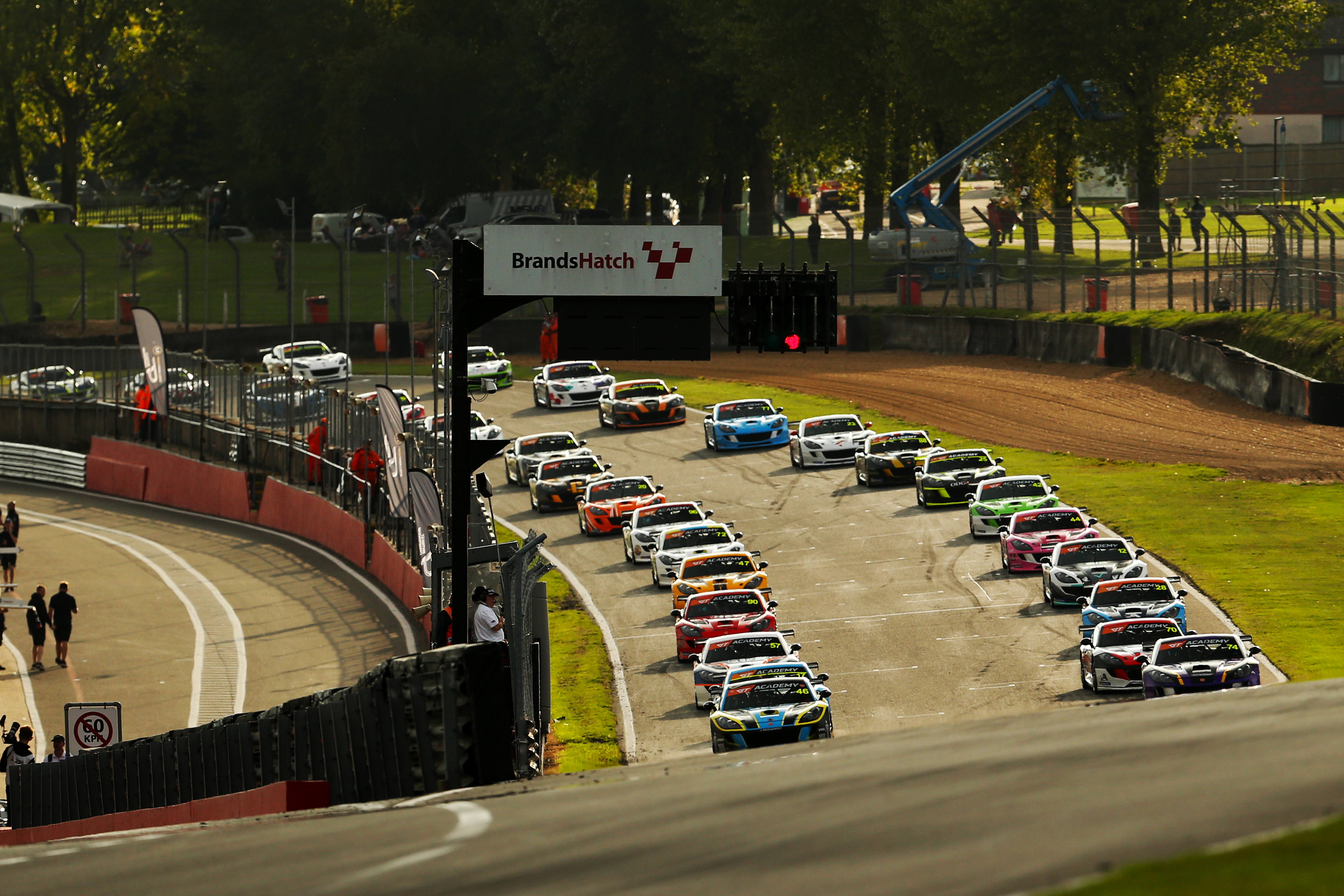 "It makes racing more efficient for teams and drivers and enables Ginetta to expand its renowned racing ladder philosophy to Europe and the USA where SRO already has a presence in GT racing.
"I would also like to take this opportunity to thank Alan Gow and TOCA for the support they have given Ginetta over many years."
As well as racing at six of the seven 2023 British GT rounds (with the exception of the Portimao round next July), the Ginetta series will also appear at a dedicated 'G-Fest Event' at Silverstone.
The British manufacturer's in-house series first appeared on the TOCA support package in 2008 when Ginetta Junior joined the BTCC support bill, with the Ginetta G50 Cup that became the Ginetta GT Supercup, and in 2014 the Ginetta GT4 Supercup, appearing the year later.
Those two series remain on the TOCA undercard in 2022.
"We have had a long-standing and highly successful partnership with Ginetta and we wish them every success in the future," said BTCC chief executive Alan Gow.
"TOCA will announce plans in due course as to which series' will be joining the UK's highest profile motorsport package from the 2023 season onwards."