World's Fastest Gamer winner James Baldwin will switch to the British GT Championship for his 2020 real-world racing programme with the McLaren team co-owned by Jenson Button.
Baldwin emerged victorious in the 2019 edition of the $1million gamer-to-racer contest, earning a full-season drive in Jenson Team Rocket RJN's McLaren 720S GT3.
That was originally supposed to be in the GT World Challenge Europe – formerly Blancpain GT – but as the motorsport world adapts and reorganises in the wake of the coronavirus pandemic halting real-world racing, the focus will be on the British series instead.
The change means more mileage for 22-year-old Baldwin, who will share the car with Mike O'Brien across the full six-round calendar that begins at Oulton Park on the first weekend of August. Baldwin's World Challenge schedule would've involved only four events.
"It is a huge positive for me. More races, more track time, more time to learn, more time to make mistakes and learn from them, which is what it's all about when you're starting off," said Baldwin.
"And it's still a very prestigious championship against really fierce competition. It's weird how it's come about with this strange year we're in."
World's Fastest Gamer creator and Torque Esports president and CEO Darren Cox said the change of series was a sensible decision for the worldwide situation in 2020.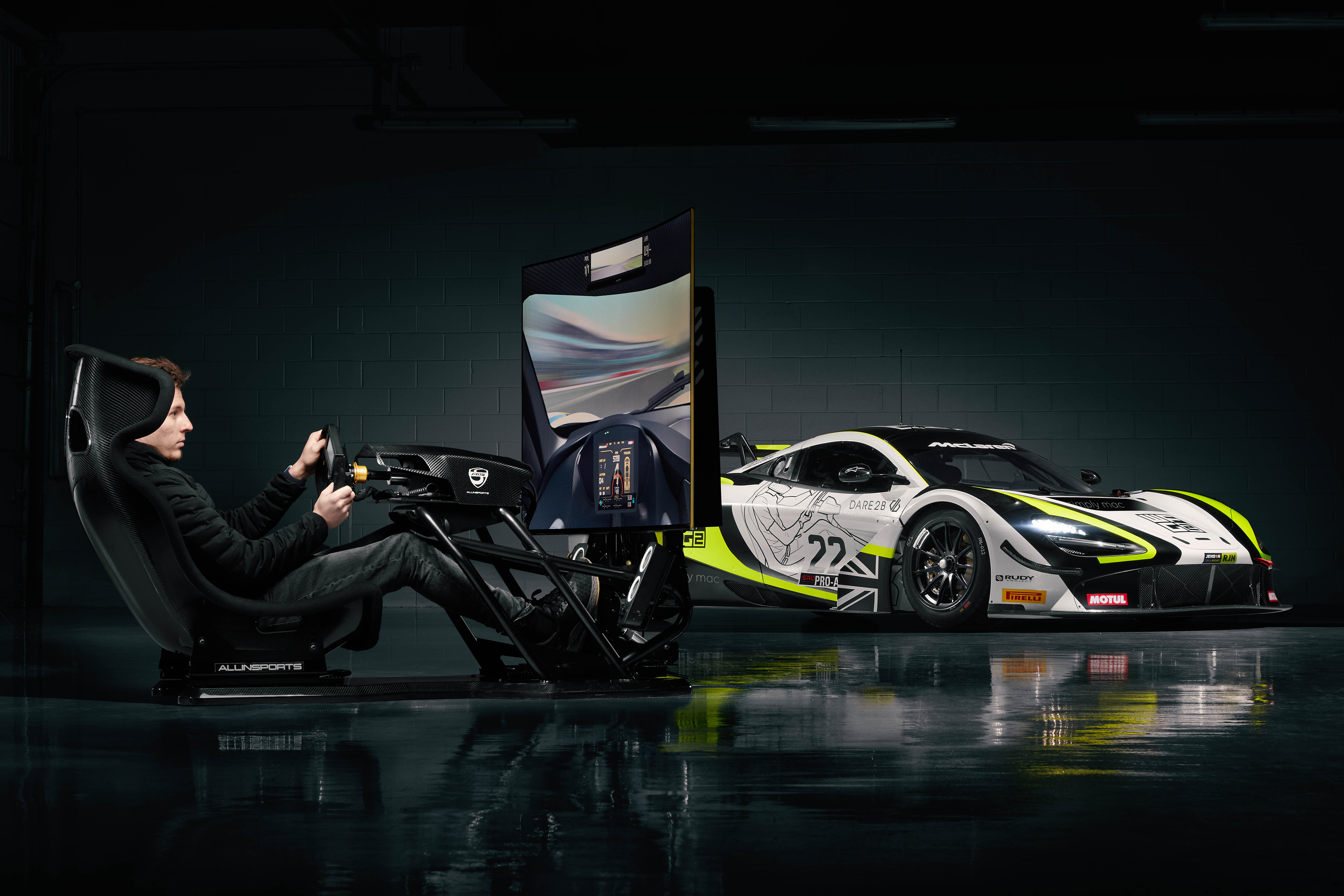 "Our original goal was certainly to race throughout Europe but with the current COVD-19 situation we have to be mindful of the safety of the staff on the team and ensure we can actually get to the race," he said.
"The competition in the World's Fastest Gamer finals last year was very intense, but James impressed the judges greatly and again showcased that the skills in racing gaming can transfer directly across to the track.
"We've seen one of the gamer to racer trailblazers Jann Mardenborough really turn heads in British GT back in 2012, and I'm sure James is going to make a great impression."
Baldwin managed a first test in the McLaren at Paul Ricard before the lockdown struck, with RJN team boss Bob Neville saying he was "very impressive" in that session.
"RJN has been part of what used to be known as the Blancpain series since its beginning, and we would have loved to continue that streak this year, but our new programme with James and Mike is going to give the guys a great opportunity," Neville added.