This weekend would've been World's Fastest Gamer winner James Baldwin's first race after winning himself a drive with the Jenson Team Rocket RJN team.
However due to the mass sporting cancellations as a result of the coronavirus pandemic, Baldwin's debut race, originally meant to be held at Silverstone, has been cancelled.
Therefore his only experience of the team's McLaren 720S GT3 was during a test session at Paul Ricard.
Baldwin's racing career before World's Fastest Gamer only included stints in karting and Formula Ford.
He proved himself in the real-world driving challenges throughout the competition, winning the final race against the other gamers.
However, Baldwin admits the move to a GT3 car and driving for a professional outfit was a big step up.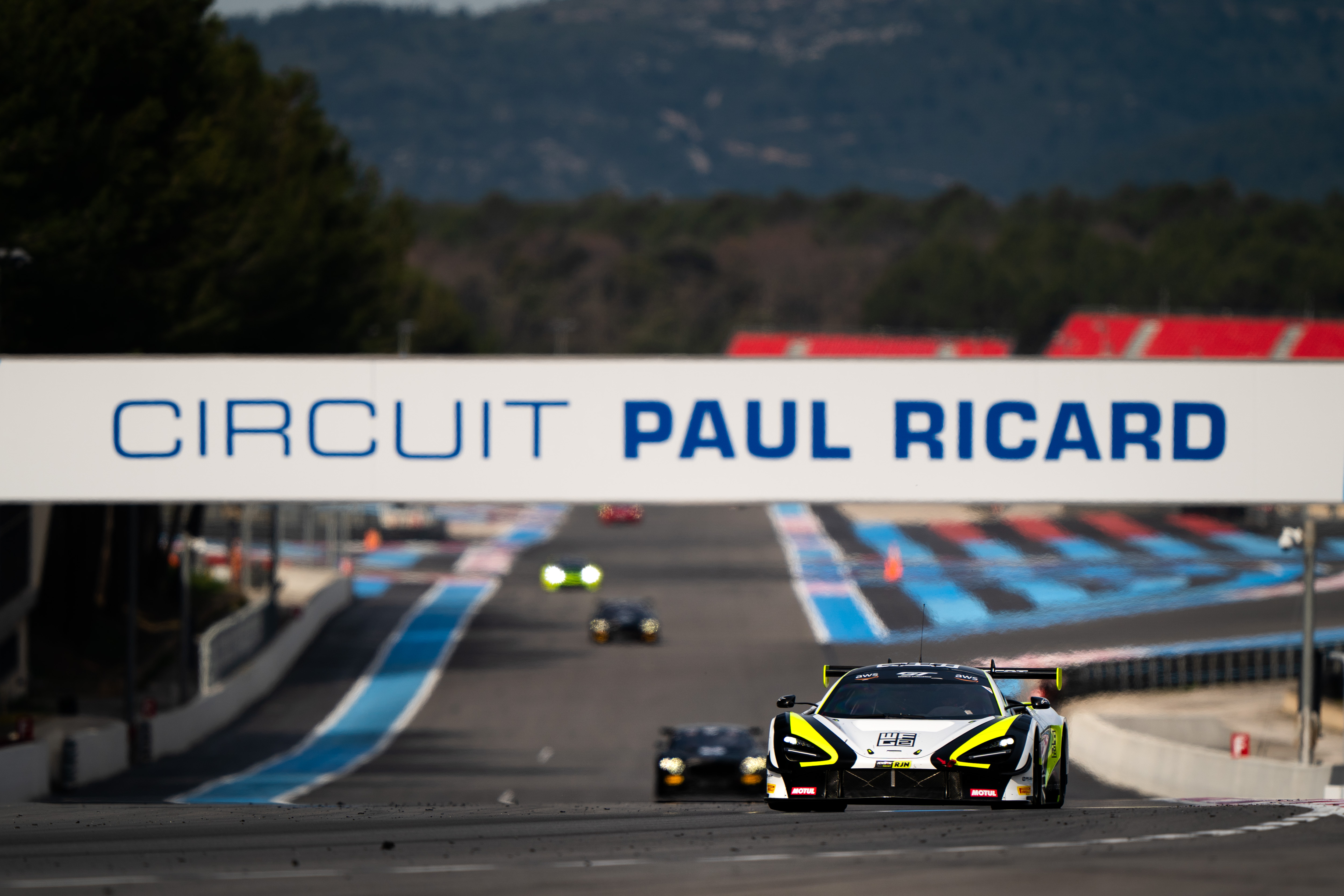 "It wasn't a competition anymore, it was a job," Baldwin told The Race.
"There weren't other competitors in the same boat as me, I was completely in on my own around people that had done it for years at a very high level, so the whole demeanor is different.
"People are nervous for you, so people around me were like 'he's a gamer who's going to jump in the car', they treat you very nervously and it rubs off on me.
"So the morning of that test was horrible, I felt almost physically sick from the nerves. But once I did two or three laps in the car it was great.
"The test went smoothly, I got faster as the day went on, no incidents.
"There's time to be found obviously but I was pretty much on the same pace as my team mate which for the first test is perfect."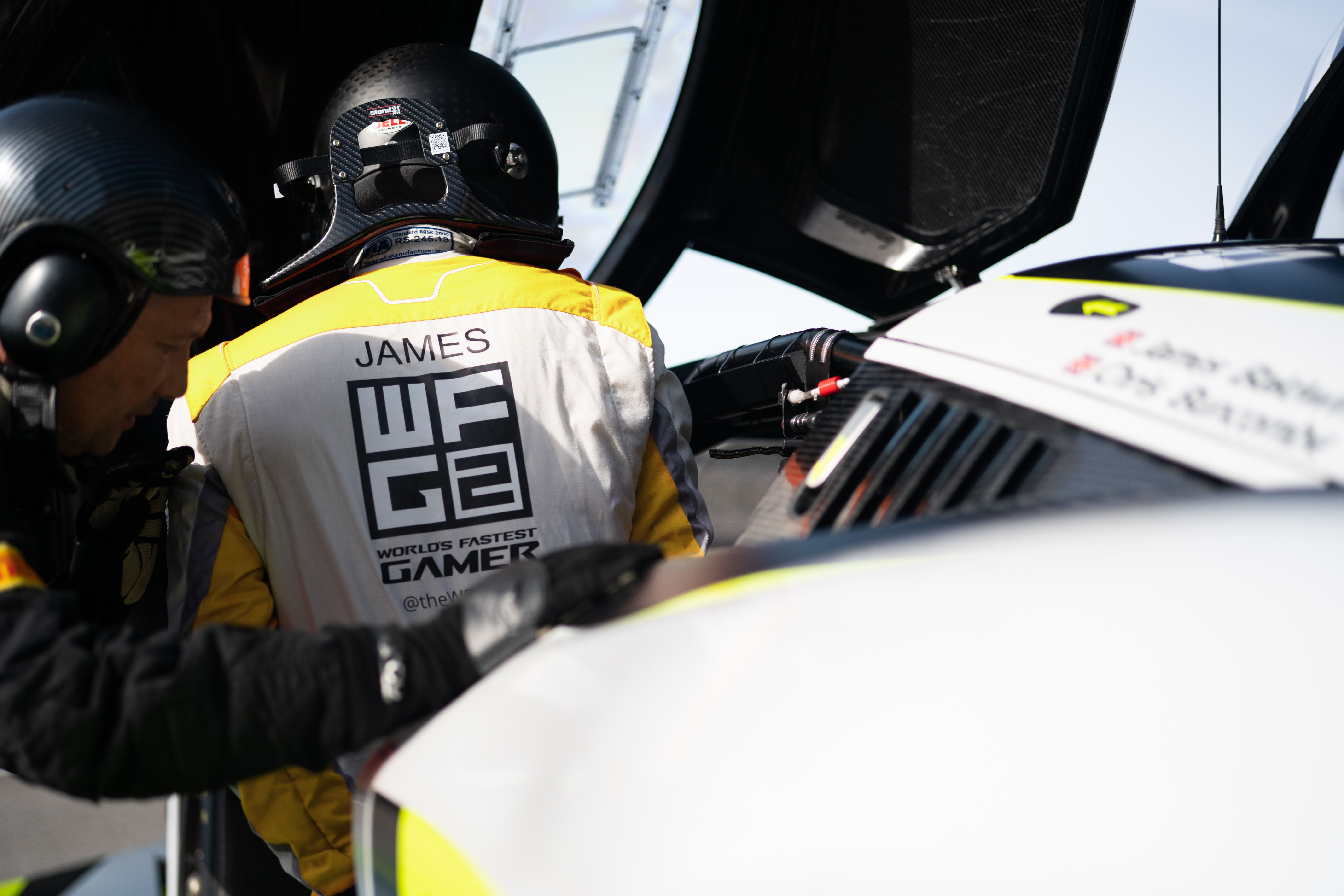 As well as the first test went, Baldwin still admits there's plenty of room for improvement in a lot of areas.
The extended gap between testing and the first race has given him time to focus on his physical fitness, and he's returning to sims to help prepare himself for his first GT World Challenge Europe race.
"There were areas where I was struggling and that was only 21 laps I did on the day," Baldwin said.
"In some of the races I'll be doing a lot more than that, so physically improvements need to be made.
"Driving-wise I know where I needed to improve to get better laptimes, I just didn't get enough time to do that.
"But I think that will come naturally and there's nothing I need to go away and focus on and learn, it just comes with more track time.
"Obviously I'll keep doing my sim stuff and esports stuff which will keep me sharp anyway, but there's no point overthinking anything because it went really well and to build on that I haven't got to do too much more.
"It's just focusing on the details and hopefully when we go back racing it should be good."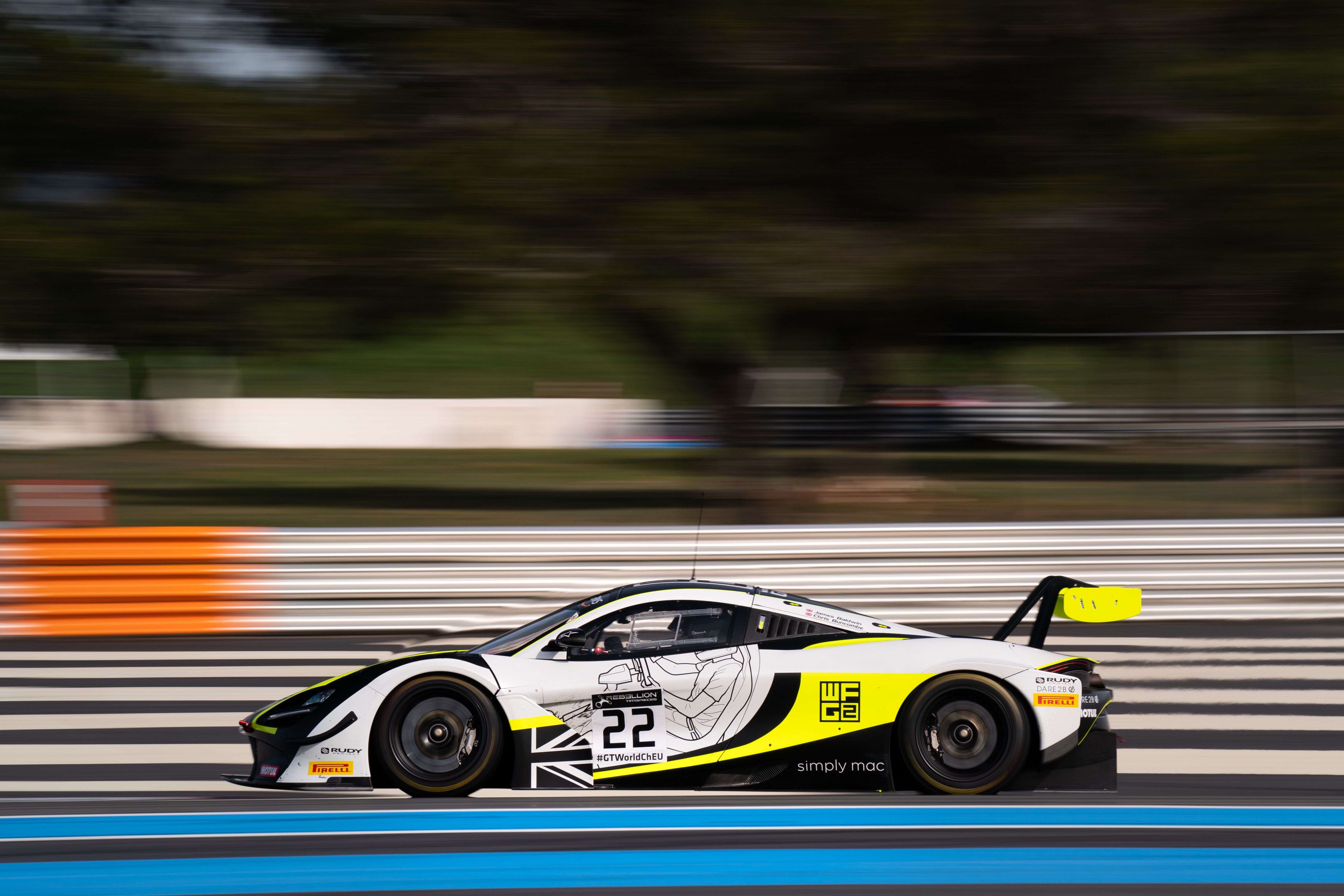 Despite being a newcomer to GT racing, Baldwin doesn't doubt his speed on track and he's set his sights high for his first season.
"I'm confident I can perform at the level of the other drivers." Baldwin stated.
"Well my aim is to be the quickest in the team and from that hopefully secure drives in the future, but obviously one step at a time.
"I'm just quite ambitious and I was surprised at how well the first test went.
"I thought it would be a trickier car to drive, but at the same time I was consistently being told that the cars are built for gentlemen drivers, so to drive them and go around the track is fairly simple and easy.
"It's just those final two or three tenths – when you need to find that, that's when it gets tricky.
"I've not been exposed to that yet. I've not done qualifying, I've not done a race so I'm just looking forward to it."