Imagine for a moment if the iconic game franchises Mario Kart and Micro Machines had a child.
Now imagine that child grew up with a deep fascination for serious motorsport. So much so that its goal in life was to combine everything that was great about its parents with everything that is great about the real sport they are loosely affiliated with.
There's a reasonable chance that whatever creation you've just visualised in your mind looks and feels a little something like Circuit Superstars, a new title that is now available on Xbox One following an early release on PC. PlayStation 4 and Nintendo Switch versions are coming soon.
It's got the aerial viewpoint familiar to players of Micro Machines, and the fun-looking, colourful vibe of Mario Kart – both in-game and in the menus.
But the true level of detail that's beneath the cartoon-like surface of Circuit Superstars makes this far more than a lightweight title that's just for people to mess about with.
Firstly, there's such a wide variety of car classes, it's only right we list them all: F1-style racing is represented by modern 'GP' cars, plus distinctive 1980s and 1960s equivalents. Sportscar fans can get stuck into LMP1-style prototypes, a modern-GT car (think Porsche 911) plus a classic GT category. There's Caterham-style cars, little hatchback tin tops, 'muscle cars', super trucks plus the 'Euro trucks' that resemble the real-life truck racing we see on circuits, and there's even a rally class with their own mixed-surface rallycross tracks.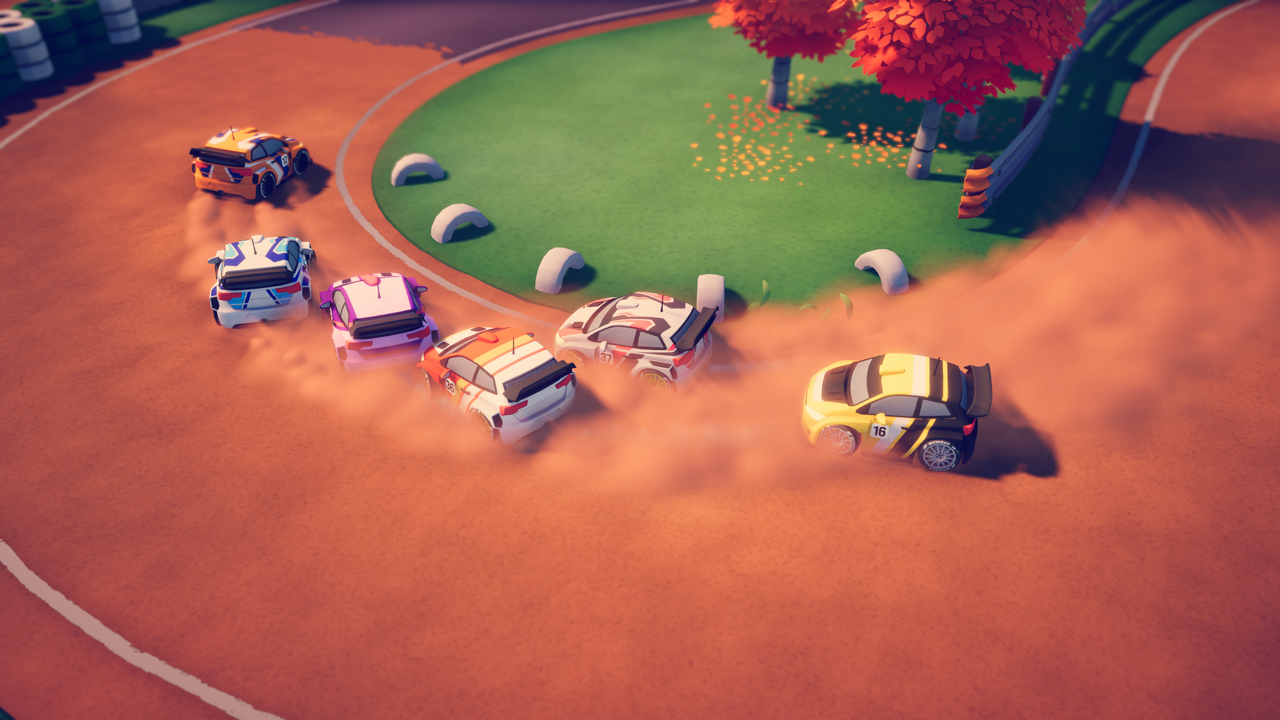 Each class of car handles differently, and some are much more user-friendly than others (we recommend the prototype). They have their own sounds as well, and the collective roar of a full grid of muscle cars blasting off the grid sounds genuinely threatening.
Another great touch is that you can customise cars for each class, and your driver. You have a handful of livery patterns to choose from (and more you unlock as you play through the game), but you can customise the colours. Plus you get to choose your own race number. The attention to detail for dedicated motorsport fans can be found everywhere you look.
The tracks – 13 locations and 19 layouts in total – are short, sharp and action-packed, but if you look closely you'll see some familiar 'footprints' from the basic layouts. Imola, Watkins Glen and Mexico City are just some of the tracks paid homage to, but we won't spoil all of them for you.
The main offline game mode will look very familiar to players of games like Mario Kart. There's a dedicated mini-championship for each car class, with races in the prototype class, for example, much longer than the ones you'll complete in the Caterham-lookalikes. Each series can be completed at every difficulty level, and based on our early experience of the game, it will be a long time before you've ticked off every series on the hardest setting.
And if you want a break from the mini championships set by the game, you can create your own 10-race series in free play mode.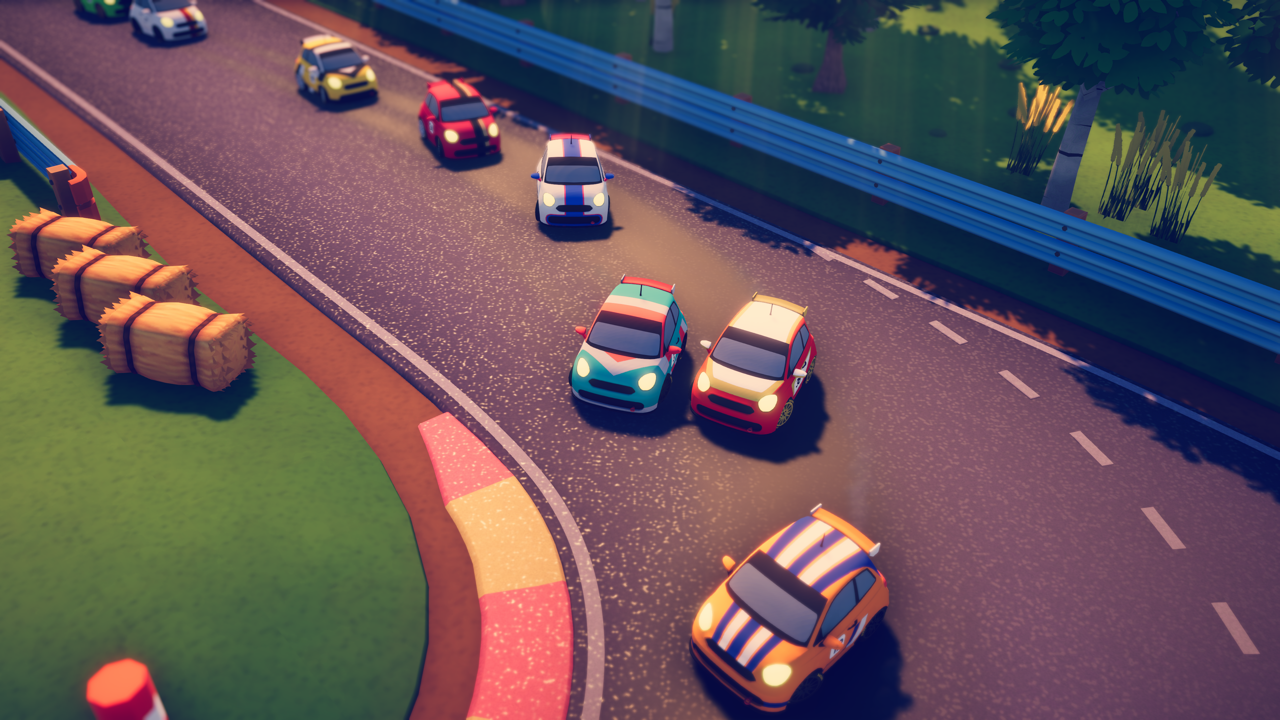 But let's come back to race lengths because this opens up an area of Circuit Superstars that you wouldn't find in any of the casual games it could be compared to based on its appearance.
In the longer races – the maximum race distance is 50 laps! – damage, fuel and tyre usage come into play, and that means pitstops are a factor as well.
All the pit crews are waiting in the pitlane at all times, and when it's time to come in for repairs, a full tank or fresh tyres, it's up to you to slot into your pit bay as cleanly as you can. You're in charge of when to depart as well, which is great if you only need a splash and dash late in a race, but don't be too hasty if you know you need a full tank.
We'd recommend waiting for all four tyres to be changed every time, as tyre wear makes a huge difference to the performance of your car. And it's a wonderful feeling when you've been sliding around waiting for your next stop, to then emerge on fresh tyres and get back into the action with lots more grip.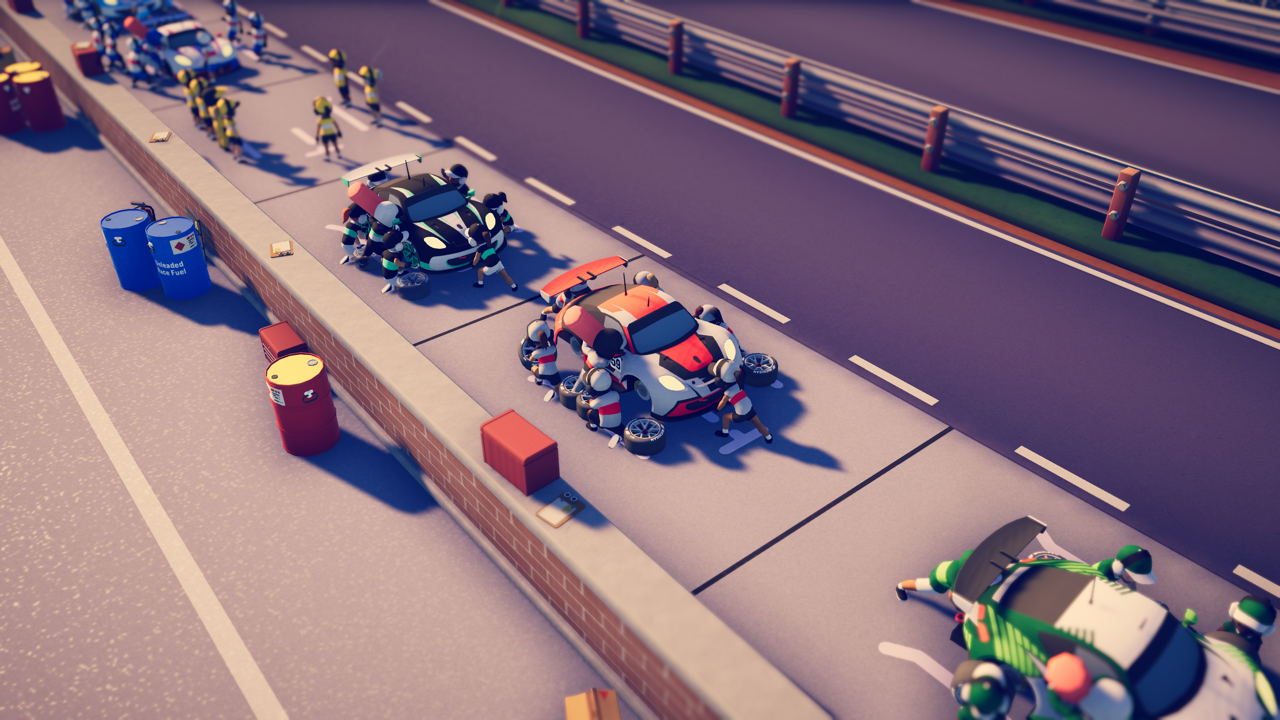 There's a slick penalty system in the game, with corner cuts or wall-riding on the outside of corners penalised with anywhere between 1.5 to four seconds of your car running at reduced power. Cars serving penalties – and the AI picks up plenty of them as well – are ghosted, which also applies to lapped cars in the longer races.
Should you choose to take part in qualifying every car sets their lap at the same time, with everybody ghosted if they are in close proximity. It makes for a chaotic one-lap shootout, but gives you a rough idea of how good your lap might be, and isn't as off-putting as it sounds.
Talking of chaos, there's even an option for multi-class racing. As far as we can tell, you can't customise which classes take part, so you couldn't do a race with a field split between prototypes and GT cars, for example, but you can end up with any random mix of cars. It's anarchy, but there's something satisfying about beating a car you shouldn't in your super truck while being blown off the road by the 1980s turbo GP car that manages to lap you in a 5-lap race.
There are improvements we'd love to see as well. There's no question the range of difficulty levels in the game is extremely challenging, but we get the impression that the speed of the AI at each setting is controlled largely by reduced straight-line speed.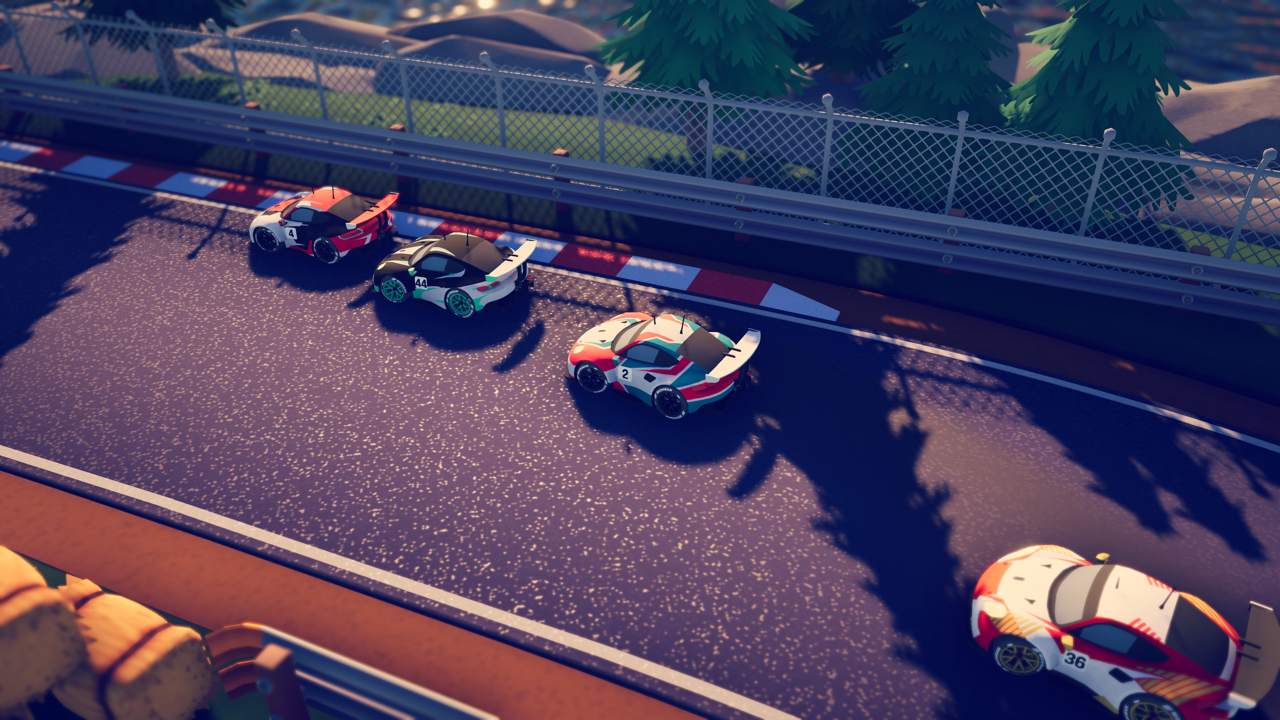 So even on a lower difficulty, if you're struggling to get the hang of a particular car, you'll be brushed aside in the corners, then make up all your time when the opposition plods down the straights. It means you can end up doing a similar laptime to the AI cars, but you can't always properly race them if you're not quick enough to go wheel-to-wheel through the twisty bits.
However, if the aim of this game is to become an addictive online title, the way a player can do battle with the AI will be less of an issue.
The longer races with multiple pitstops are a brilliant feature, but given that this inevitably means things can get strung out, it would be useful to have gaps displayed on screen so that you know how far behind or ahead you are to the cars you're in direct competition with.
You might think just from looking at it that you've seen this type of game before. But under the surface, it sets itself apart from anything that's come before, and it's packed with features that true motorsport fans will appreciate and enjoy.