It's been over 10 years since we had a new entry in the Test Drive Unlimited series and although a new entry is now in the works, it's not as if there haven't been any other games made in the same mould during the decade-long gap.
Every Forza Horizon game, including Forza Horizon 5 which will be released next month, has built upon the online-oriented open-world racing game blueprint that the first two Test Drive Unlimited games laid out.
Equally, both The Crew games have taken that same formula and adapted it. So as of next month that will be seven games that have come out since Test Drive Unlimited 2 that have expanded upon its ideas.
Next year will finally see the third entry in the series, named Test Drive Unlimited Solar Crown. It is being developed by Kylotonn, the same company that makes the WRC games. That's particularly relevant since the game is using WRC 8's framework and handling model and Solar Crown's trailer has already indicated that there will be tarmac and off-road racing.
The hype for Test Drive Unlimited Solar Crown stems from the continued love the first two games, in particular the original, felt by fans who have long been waiting for a third installment in the franchise.
The first game was released in 2006 on Xbox 360 and 2007 on PS2, PSP and Windows. The sequel came out in 2011 and was the last game developed by Eden Games before it split from Atari and moved into the mobile game market.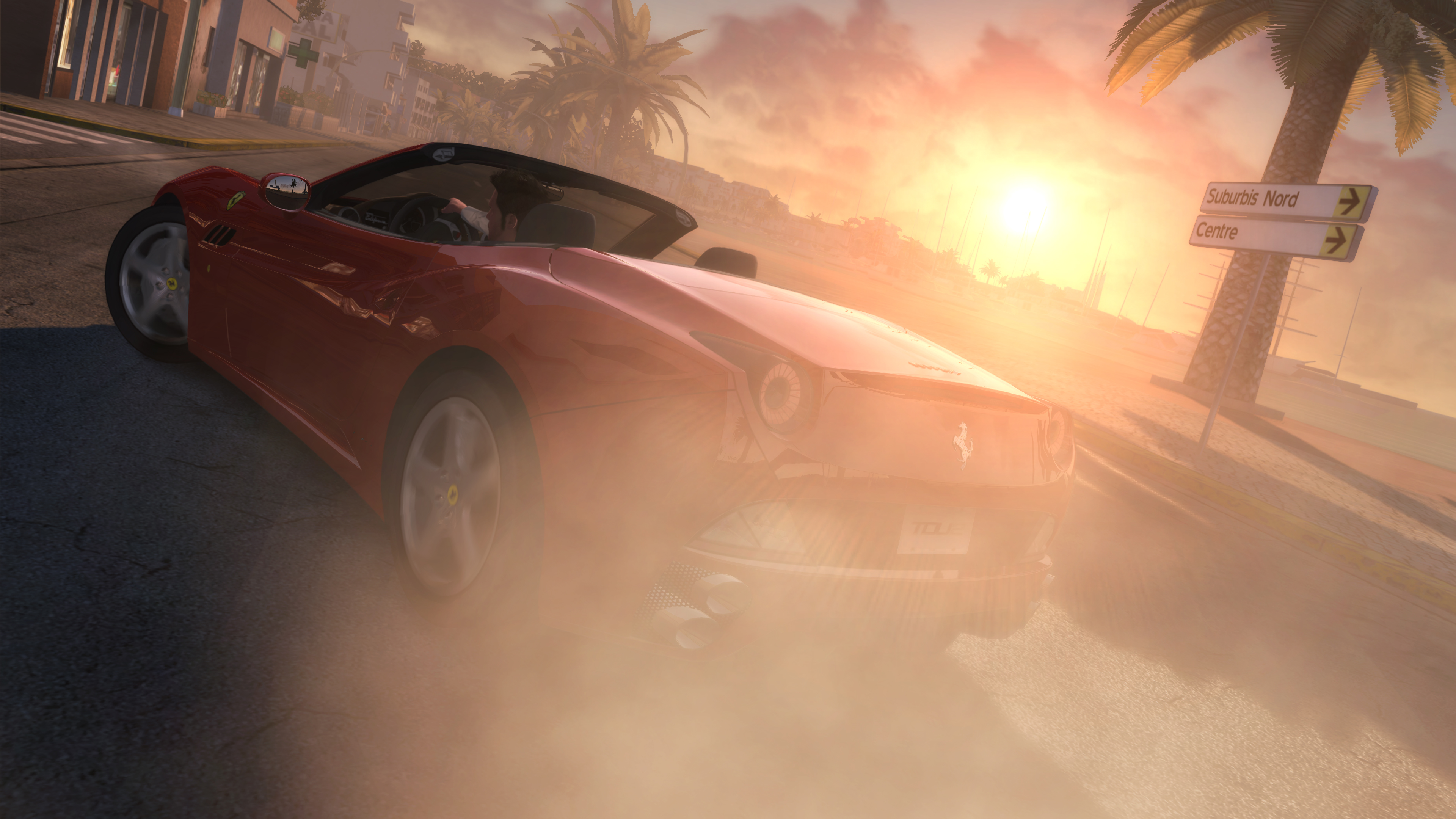 From the start, the identity of the main Test Drive franchise – which stretches all the way back to 1987 – has been about driving the most expensive and fastest cars, a philosophy that carried on into the Unlimited spin-off series as it more or less supplanted the original lineage.
In essence, Test Drive Unlimited is about living the fantasy of having a huge amount of money so that you can buy whatever cars you want and then upgrade and race them. That doesn't sound like a completely unique formula in itself but alongside that, you also buy and sell houses in order to store your cars.
You could even rent cars and the very first thing you do in the original Test Drive Unlimited, before buying your first car and house, is rent a supercar for a limited time period and race that. Perfectly establishing a much grander tone than in, for example, the Need for Speed games, which also had a very similar offline gameplay experience.
You could also describe Test Drive Unlimited as capturing the feeling of an endless holiday, especially since the first game was set in the Hawaiian island of Oahu and its sequel featured both Oahu and Ibiza.
It's also worth pointing out that the open-world the game featured was vast and whilst it wasn't a 1:1 recreation of the actual location, the maps were large enough in scale to give you the illusion that they were true to life and the developers used satellite imagery to model the areas as accurately as possible.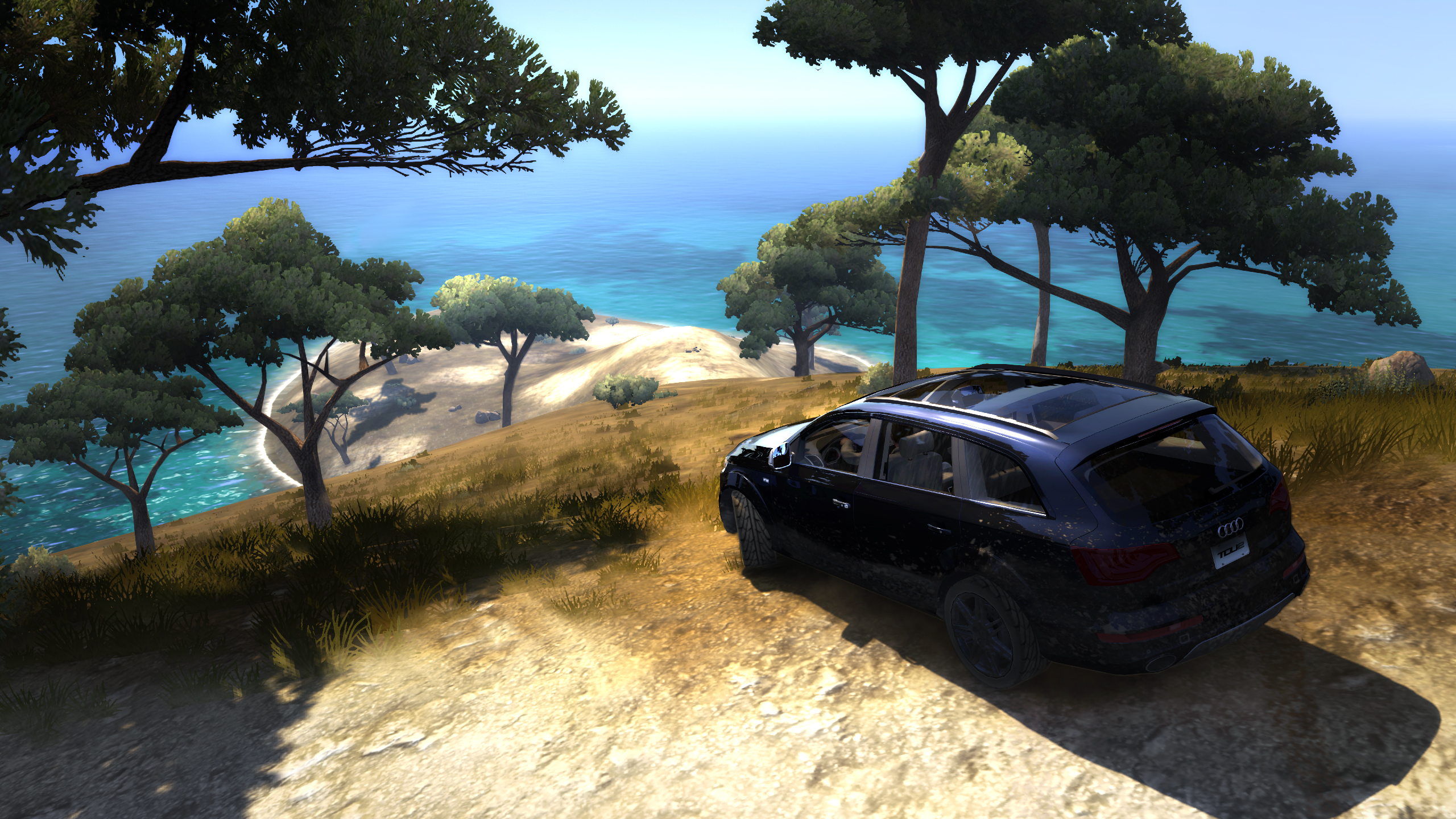 Hong Kong Island is the location for the upcoming Test Drive Unlimited Solar Crown and that has been promised to be replicated in a 1:1 scale, which makes up for the smaller location than in the first two games.
Another detail we know about TDU Solar Crown is that it will be centred around two rival clans, called the Streets and the Sharps. Even with that surface-level information, it seems as if the latest entry in the franchise is going to be thematically slightly different from its predecessors.
Compared to most other racing games, the first Test Drive Unlimited has a very relaxed tone about it since you're racing to create your dream car and house collection.
In between all the driving to car dealerships and estate agents to spend your money, you'll have to earn it by completing races and time trial events. They're nothing special but there are a few events that require you to circumnavigate the map, which does make it more of a fast-paced road trip than a high-adrenaline drive.
Many racing games have varied car rosters and part of the appeal of those games is to collect as many cars as possible. Usually though when you buy a new car it just gets added to an ever-expanding list. But in Test Drive Unlimited it's another car that you can see parked up in the garage of one of your properties.
From your garage, you can go in first person and view the interior, open the doors and lower and raise the windows. That's less of a novelty nowadays as plenty of other racing games also go to that same level of detail, but this was one of the first to model the interiors for a wide variety of cars.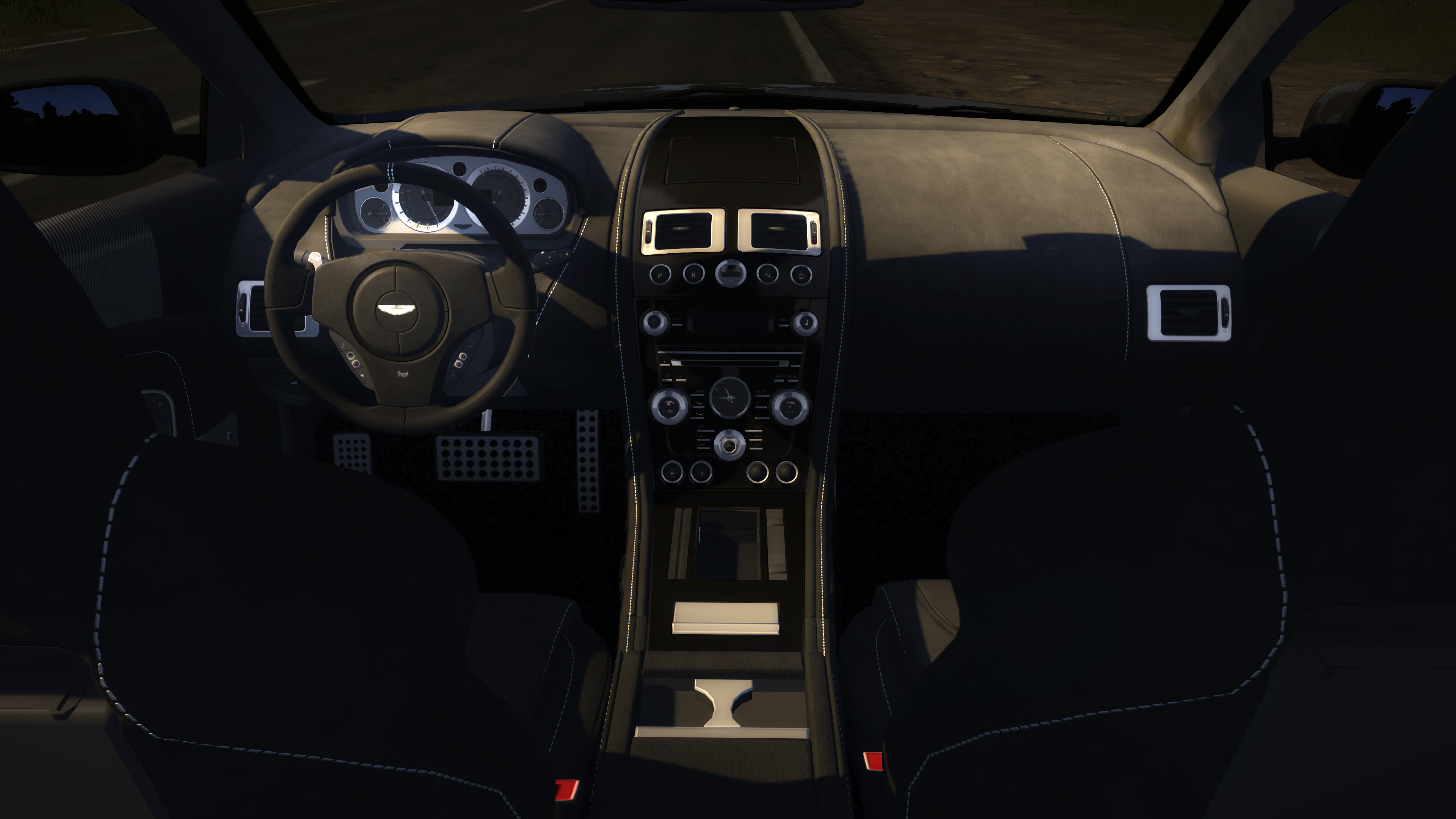 If you get really into it you could even, if you were inclined to, arrange your cars into certain specific garages according to a theme. So one of your properties might house all your American cars and another one might be exclusively for convertibles.
There's no obligation to do that but you almost feel willed into doing it by the game as it makes perfect sense that someone who can afford any car and house they like would also take the time to sort their cars between their garages.
You could get into police chases but, unlike in other games where outrunning the police is a major part of the appeal, in Test Drive Unlimited it's not a standout feature and omitting the police entirely wouldn't detract much from the game since you're living out the dream of being a car enthusiast with unlimited money rather than an outlaw.
That may prove to be different in Test Drive Unlimited Solar Crown given the introduction of rival clans – which initially implies a Need for Speed-esque dip into the illegal street racing scene although that isn't necessarily the case. It is an MMO racing game and so splitting players into two rival groups is a way to make the online portion of the game more engaging and competitive.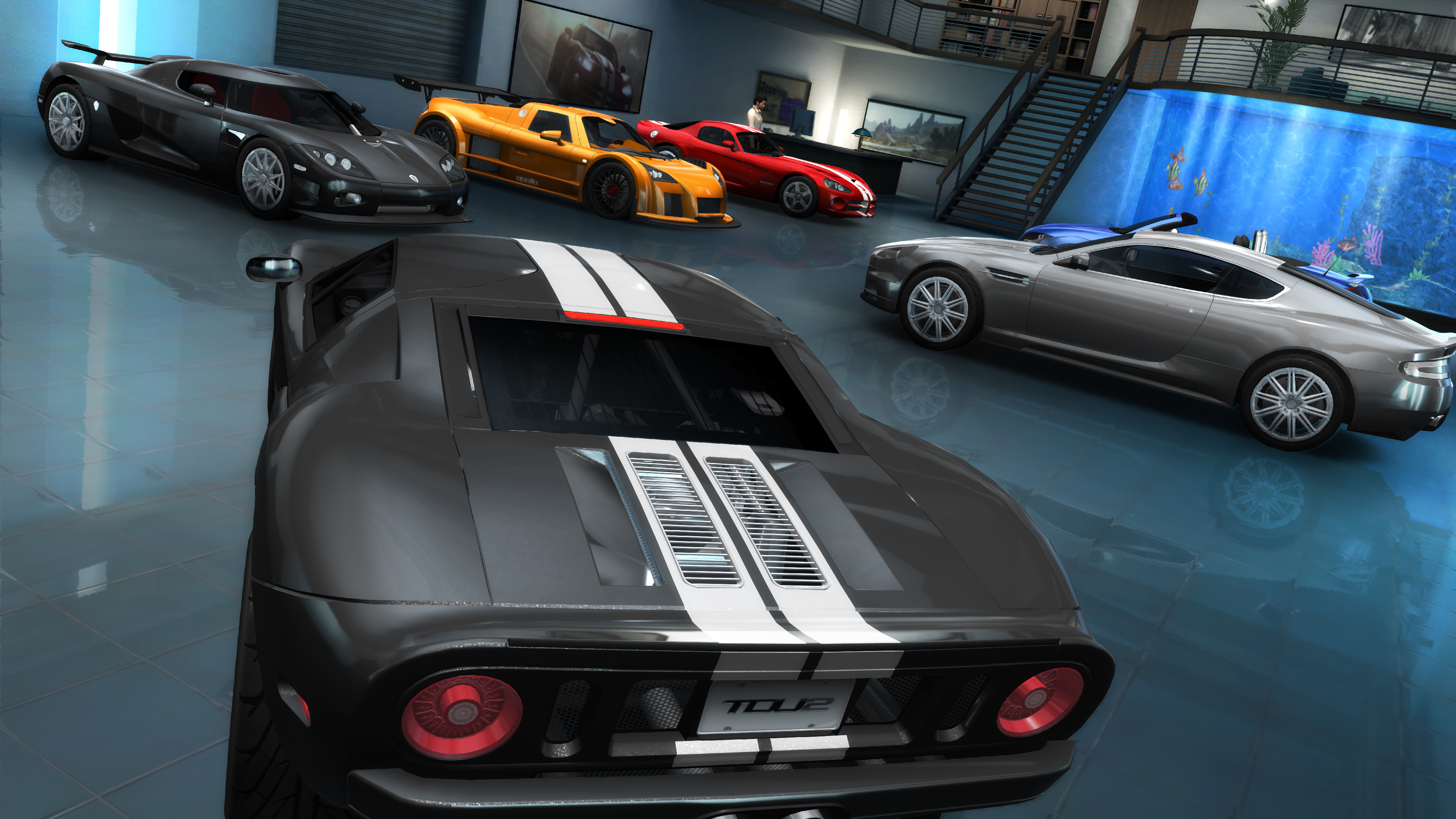 Test Drive and Need for Speed were competing game series in the nineties and that rivalry continued until the Test Drive series went into a decade-long hiatus. The constant differentiator between the two, even though the Need for Speed games have gone through several changes in direction and identity, is that Test Drive has always previously gone for a classier tone.
One thing that's for certain is that there's a lot riding on Test Drive Unlimited Solar Crown given the amount of time and investment that's gone into it ever since Nacon bought the Test Drive IP from Atari in 2016.
It's also got a lot of catching up to do on the likes of The Crew and Forza Horizon, which expanded upon the open-world, multiplier orientated racing sub-genre that the original Test Drive Unlimited games pioneered.
Given how popular the Forza Horizon games have been, in particular the fourth one which instantly became the most popular racing game on Steam when it was released for the platform earlier this year, means it's going to be tough for Test Drive Unlimited Solar Crown to eclipse it.