A fall in the Philip Island race for the two-time champion Lorenzo Daretti has cost him the points lead in the MotoGP eSport Championship and has given last year's champion Adrian Montenegro a seven point lead at the top of the table.
It was 2019 champion AndrewZh, real name Andrea Saveri, who was the fastest in qualifying at Philip Island with the 2017 and 2018 champion Daretti, known as trastevere73, in second place and then Adrian Montenegro in third for Repsol Honda.
There was contact between Daretti and Saveri on the inside of Turn 3 on the opening lap of the fifth race of the season with Daretti falling off of his bike, collecting Cristian Montenegro as well.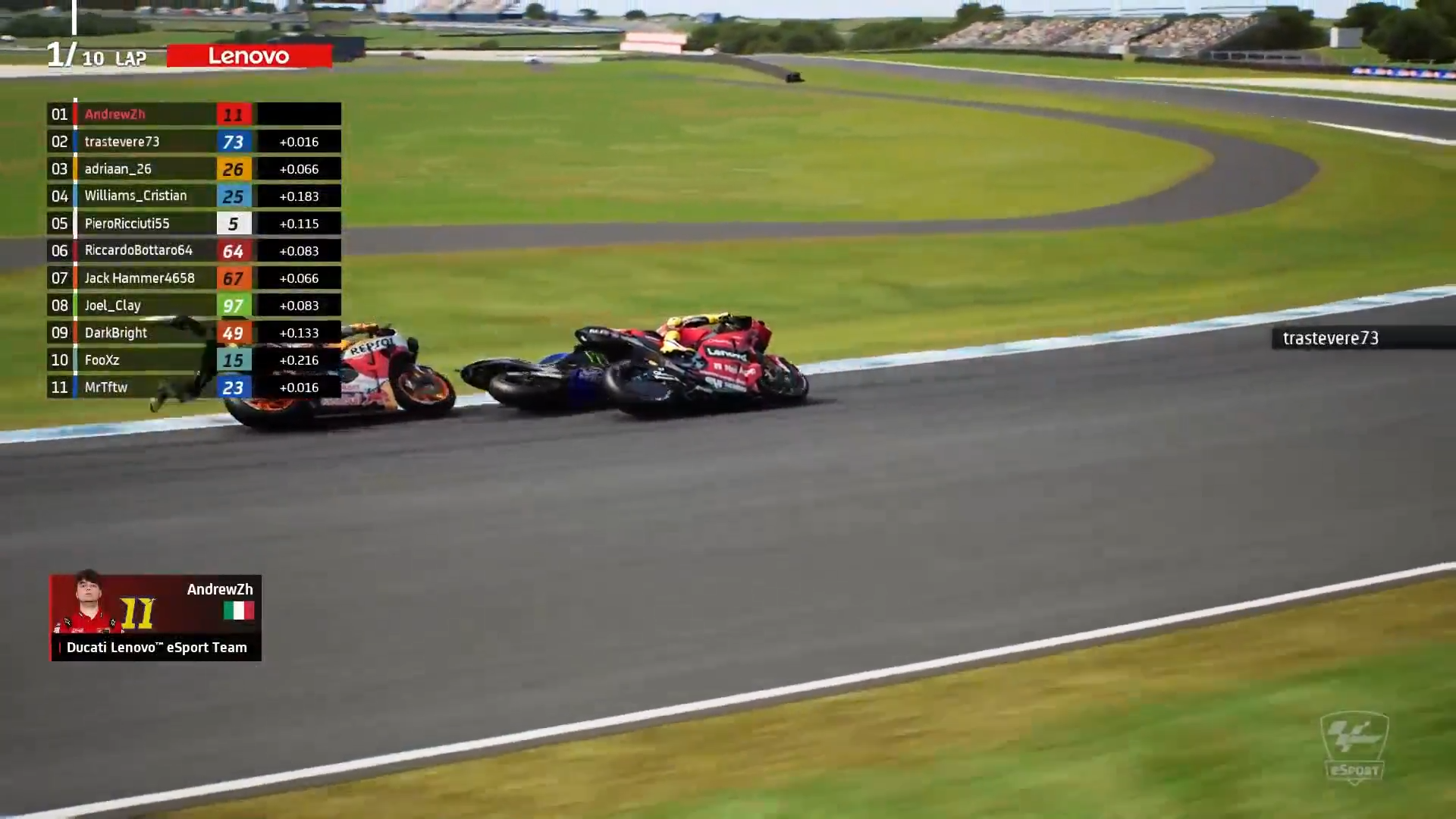 That left the two most recent champions of Saveri and Adrian Montenegro out in front and they pulled out a comfortable margin over everyone else.
The pit straight proved to be the best overtaking opportunity as Adrian Montenegro slipstreamed past Saveri down it at the start of the fifth lap of 10 before Saveri repeated the move three laps later.
On the start of the final lap, the Repsol Honda rider took back the lead of the race was able to hold onto it despite Saveri catching up on the run to the finish line which meant only 0.001s separated the pair.
Over four seconds behind them was Piero Ricciuti who, after a race long battle with Riccardo Bottaro, took the bottom step of the podium.
Daretti for Monster Energy Yamaha recovered to seventh place after falling on the first lap but still fell from the top of championship points standings.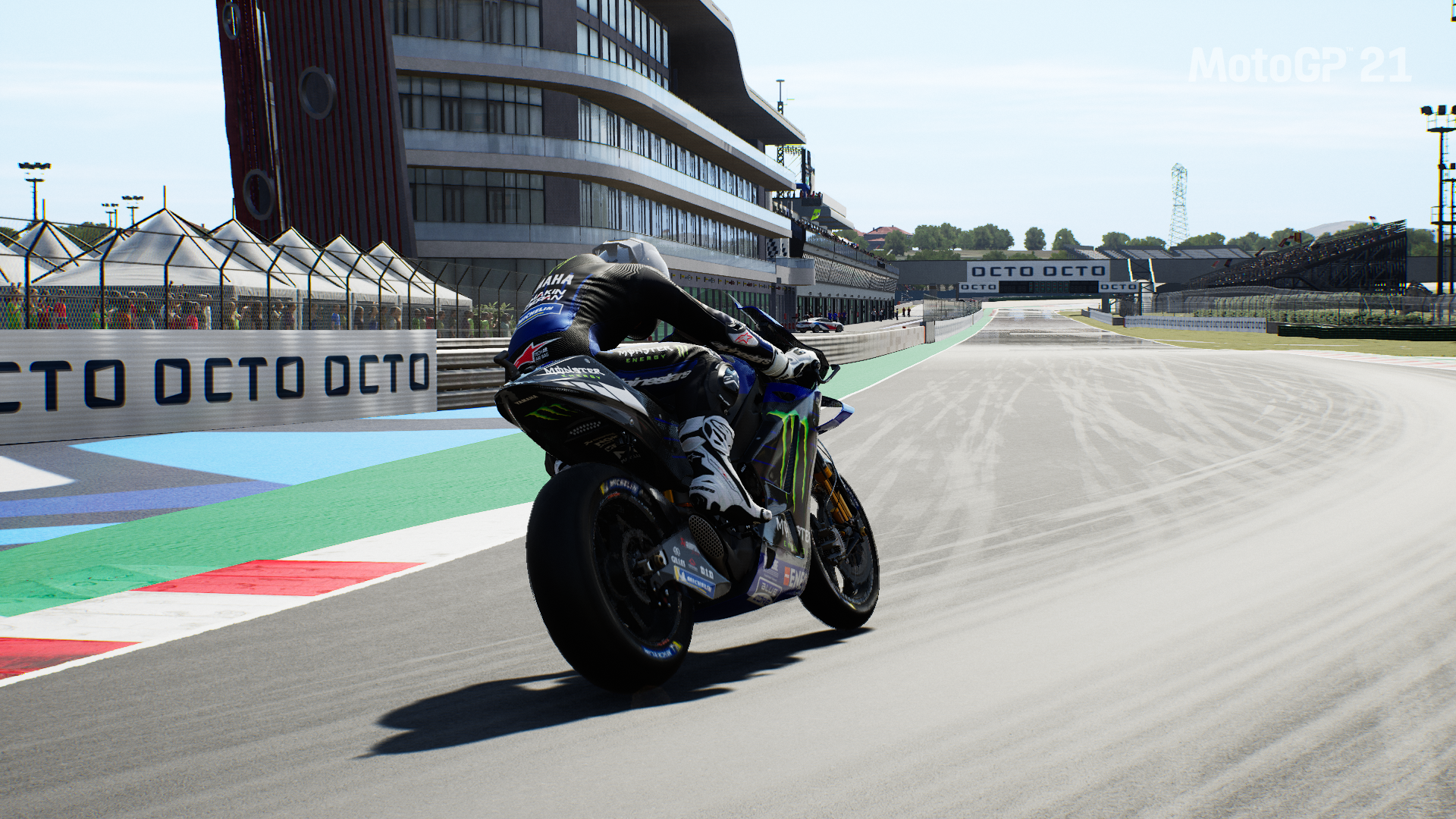 Worse still for the Italian was that he missed out on pole position for the race at Misano. However, a good launch from the starting grid meant he took first place away from Adrian Montenegro on the run to the first corner.
Saveri held onto third place until Turn 10 when he broke late which gave the younger Montenegro brother Cristian third in the running order.
The top four maintained their position on track until the end, meaning Daretti won his second race of the season. He was also able to move up to second in the riders' championship after Piero Ricciuti was given a long lap penalty and then failed to serve it which meant he finished fifth on track but was then demoted to seventh with a post-race time penalty.
Reigning champion Adrian Montenegro has 112 points to his name which is seven more than Daretti in second and 17 more than Andrea Saveri who is third in the standings.
As per series tradition, double points will be awarded in the final round which means almost everyone is still mathematically in contention to win the championship and the first place prize of a BMW M Sport road car.