The controller versus wheel debate is one that's long existed in the sim racing community.
It used to be claimed that driving on the previous Formula 1 games with a controller gave your car extra grip, while plenty of purists would argue that you're only a serious competitive racer if you have your own wheel and pedals setup.
Most Esports competitions avoid any controller versus wheel debate by standardising the control type everyone uses. Most settle for the pedal and wheels option as sim racing tries to align itself ever closer to its real-world counterpart.
NASCAR Heat Pro League Season 2, which has started the pre-season stage of the competition, has stated that for the in-person finals everyone has to use the provided wheel and pedals. This contrasts with last year where both controller and wheel users were racing against one another.
The Forza racing community is therefore unique in having a major Esports competition that mandates only controllers, namely ForzaRC.
However the Le Mans Esports Series, also run on Forza Motorsport, allows any controller input for the online qualifiers but for the in-person Super Final everyone must use the wheel and pedals rigs they have on-site.
So top end Forza players are in a unique position where they have major competitions for both control types. A lot of the top Forza players though, contrary to sim racers who specialise in other games, primarily use a regular Xbox controller.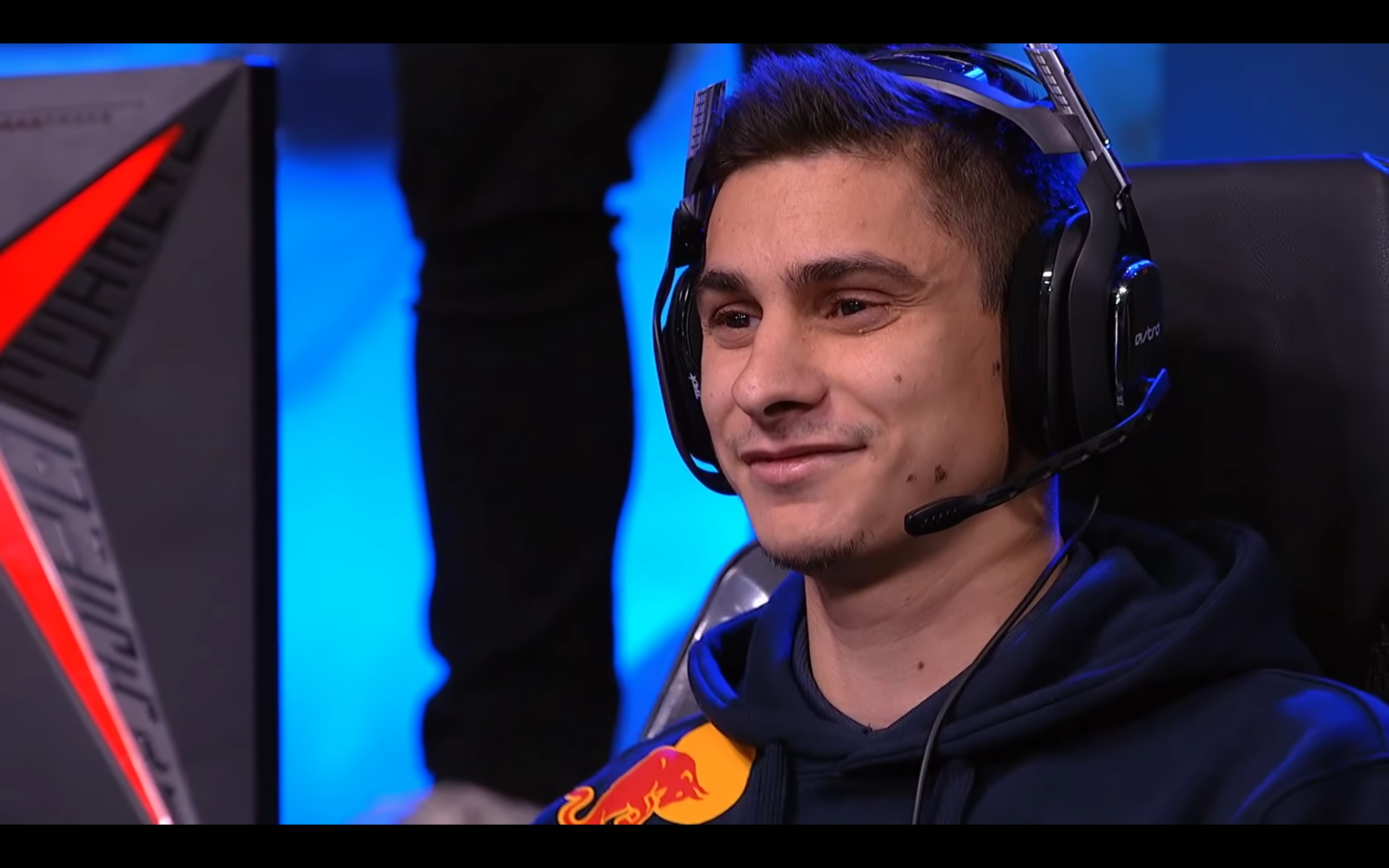 Four-time Forza Racing Championship Champion Aurelien Mallet, commonly known as Laige, explained why that's the case.
"I mainly use the controller on Forza Motorsport because the game is made around this device." Mallet told The Race.
"It's actually the only game which feels nice with it, and pace-wise it's very similar to what you can do with the wheel.
"Difference is it's a bit more difficult to recover from a mistake on the wheel, hence why people mainly use a controller.
"That's the only racing game with that situation though, as I believe wheel is faster on pretty much all other titles."
Gary Mitchell, who's been a ForzaRC finalist representing the Williams Esports team, similarly spends most of his time professionally racing with a controller.
The Forza Motorsport fraternity is perhaps the only one that shines a spotlight on the talents of those who don't play with the most realistic setup
He told The Race, "I use the controller because it's what I've always used.
"Both the controller and wheel are capable of performing the same lap times on Forza. When it comes to side by side racing however, it's much easier to be aggressive and confident under control with the controller than the wheel.
"Sometimes I will hop on the wheel for fun, usually on other sims and not Forza, otherwise the only other time I practice with the wheel is when I'm required too, such as LMES."
Mitchell's already secured his place for the Le Mans Esports Super Final through the solo side of the competition.
In the fourth 'Pro Rivals' round players had to set a lap time around the Nurburgring GP circuit in a Lancia Beta Montecarlo and, whilst using a regular controller, he set the fastest time in the world.
A few hours remaining for @LeMansEsports pro individual rivals round 4.

Since I won't be attempting to better my time, here's the onboard lap which currently has me in prime position to qualify for the Pro-Am Super Final 😅 pic.twitter.com/IOYRw1Udyl

— Gary Mitchell | THR Mitch (@GaryLeeMitchell) February 9, 2020
Despite this achievement, he did point out, "I feel people far too often underestimate just how talented an individual must be to perform at the top level regardless of their control scheme."
Mallet is perhaps the greatest example of being a top sim racer who is primarily a controller user. He qualified for both seasons of the World's Fastest Gamer competition which pitted gamers against one another in a variety of sim racing and real-world events.
Even outside of that he's taken part in eROC, the SRO Esports series on Assetto Corsa and the Le Mans Esports series which have all required him to race with a wheel.
Not everyone though has an equal ability on both control schemes, in fact, Mallet recalls a moment in ForzaRC which proved just that.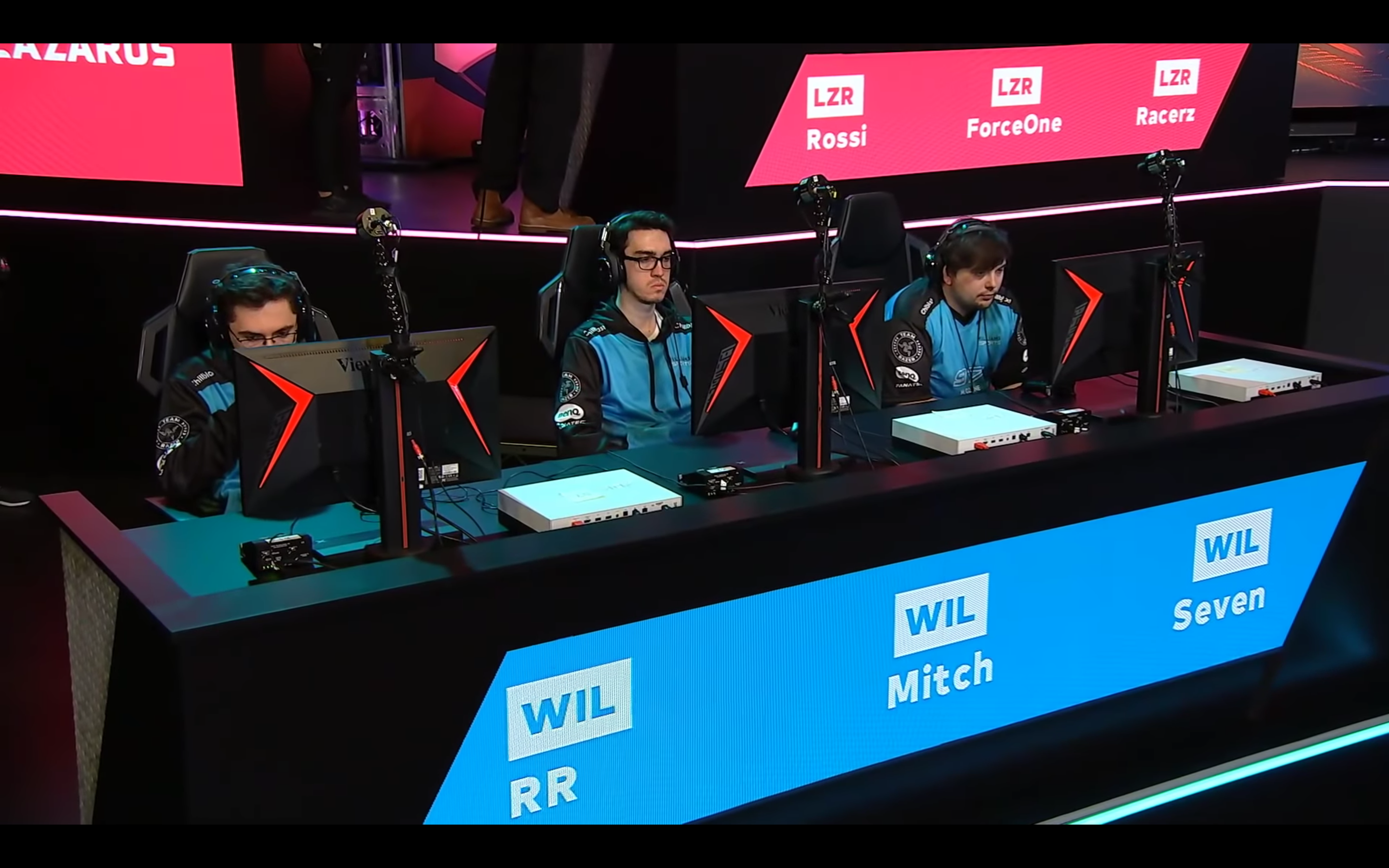 "We already faced an embarrassing situation in 2017, when someone from Japan qualified for the ForzaRC finals using a wheel, and couldn't perform well on site because he was forced to use a controller as there was no wheel setup, but there were no rules stating that there would be only one device available."
The Forza Motorsport fraternity is perhaps the only one that shines a spotlight on the talents of those who don't play with the most realistic setup.
Mitchell neatly summarises the situation by highlighting the different aspirations of pro-Forza players to racers on other games.
"Most of the pro drivers on Forza are not looking to transfer their gaming skills to the real world whereas other sim racers/sim platforms perhaps are.
"Most of us are just here to make a living playing games, much like most other Esports players.
"If we lose the inclusivity of competing on the controller, then we will have lost a massive factor which separates us from the rest of the crowd."