It just sounds wrong, doesn't it? Williams in NASCAR. You can't really imagine the heads that created the FW14B – one of Formula 1's most advanced machines – or the names behind nine constructors' titles at the top level of motorsport turning their hands to a series that's deliberately technologically backward in comparison.
But while the basics of NASCAR have remained the same for decades, the esports arena has given it a chance to enter the foreground, and while many are introduced to simracing for the first time properly in this coronavirus-enforced hiatus of real-life racing, NASCAR is a market leader. Its eNASCAR Coca-Cola iRacing series has been going for no less than 11 years, and its winner this year will walk away with $100,000, the prize pot totalling three times that altogether.
For its foray into NASCAR, Williams has teamed up with one of its brightest stars in Ryan Luza, 23-year-old from Texas who has won all three races held during the lockdown period in a row. On Tuesday night, he will go for four at Dover.
"We struggled last year and I was concerned starting this year because of the spotlight on the series due to everything that's happened," Luza told The Race.
"I was hoping we could find that speed again and with three in a row I'd say we've found that speed.
"I don't think anyone has ever won four in a row, that's the big goal and we've been putting in a lot of effort for Dover coming up and we'll see if we can make this happen."
Back-to-back! 🏆🏆

Great job @RyanLuza & @WilliamsEsports 👏pic.twitter.com/TUTUmYE86M

— Williams Racing (@WilliamsRacing) April 1, 2020
Luza – like so many other simracers – ran out of money while competing in real life. Despite 10 national karting championships and late model dirt racing among other things, the time soon came to make that tough call and stop throwing money into the void.
Luckily, he was able to turn his hand to the NASCAR iRacing championship for burgeoning simracers – and won the title during his rookie year back in 2017.
The championship is 20-races long and races are broadcast on iRacing's Twitch, Youtube, and Facebook channels. The calendar usually follows the real-life Cup Series and also uses that championship's cars, with set-up variations allowed. The races get around 25-45 thousand views online.
In conjunction with the Five Star Racing squad, Luza has put together a stunning run this year by winning three out of five races, although he admits no one is "ever safe" as patches and game updates can mean set-ups go out of the window.
Luza works for his father, which means he has the flexibility to get Tuesdays off ahead of a big race, but is still balancing real life and the amount of practice needed to make sure he's staying ahead of the curve.
Like most of the racers in the series, he's hoping a swell of prize money, the $100,000 on offer this year up 90% from when Luza won in 2017, can drive him towards a professional career. Still, that doesn't mean Luza has given up on his real-life racing ambitions.
"I think I was in the mindset where I had the line drawn [ended real-life career] to be honest," adds Luza. "Now I'm realising maybe there is a chance right? I'm trying to take it as serious as I can.
Long gone was @RyanLuza on his way to three straight wins and another @CocaColaRacing Move of the Race. pic.twitter.com/1HBksvNanV

— NASCAR (@NASCAR) April 16, 2020
"If there's an opportunity that presents itself through the sim I would 100% love to take it and I'll do everything I can to make it happen.
"At the same time if nothing happens I'm fully content with simracing the way it is.
"But yes of course if there was an opportunity for the real racing that's a priority for me because I really do miss it. The sim does a great job of replacing it but it's not quite the same thing. It's very close."
Racing for Williams adds that extra thrill. Mind, it is not unusual for the outfit to compete outside of F1 in the virtual world. Williams Esports also competes in rallying, motorcycle racing and a host of championships it never would in real life as it looks to capitalise on a younger audience for its sponsors.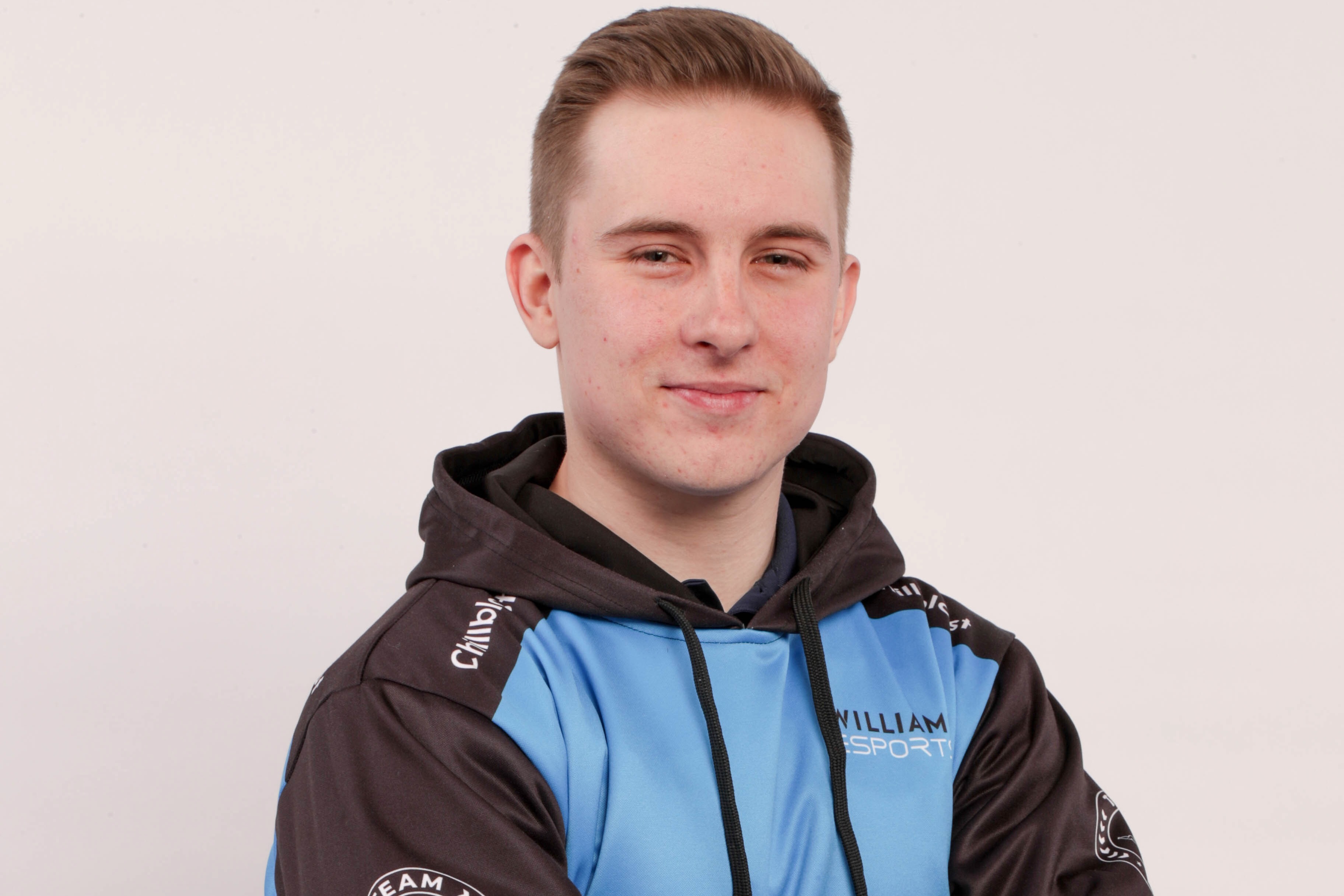 "I thought it was really cool when Williams reached out and I was really looking forward to working with them," says Luza.
"It's a cool dynamic to have right, to have Williams on the NASCAR side of things.
"I'm really happy we could be successful with Williams."
Successful they have been, but the job isn't done. Only a quarter of a season is in the books and everything can change in a series that itself is based on a game which evolves, placing a premium on set-up.
Luza's recent form has marked him out as the season's driver to beat, and if he keeps this form up, he'll be $100,000 richer – and who knows what real-life doors that will open.