Team Redline LMP1, with Dominik Farber, Tom Michelmore, Patrick Wolf and Matt Farrow, won the 2020 iRacing 24 Hours of Le Mans with a 1m39s-lead over Burst Esport Sparta in second.
It marked an improvement for Farber and Wolf, who had finished as the runner-up last year with the Pure Racing Team.
A quarter of the way into the race it was Burst Esport, with Simeon Lynch behind the wheel, leading and only four or so seconds ahead of Mivano Simracing and Team Redline in second and third respectively.
Wolf for Redline passed Mivano's Marcus Hamilton for second just before the six-hour mark, and then caught up and overtook Lynch to take the race lead.
From there it was easy running as Team Redline comfortably extended their advantage over the rest of the field to win the 24-hour event unchallenged.
Mivano Simracing LMP2 Rosso won in the LMP2 category, having started the race from pole position and finished the race one lap ahead of Team Redline HPD.
Mivano had a four-driver team, with Maxime Brient, Dion Fiallo, Alex Trainor and Fraser Williamson all sharing driving duties.
Williams Esports was unable to win the GTE class for the second year in a row, as an issue with the iRacing servers shortly before the start of the race meant the number 01 Rebellion Williams Esports entry was unable to make the start.
The second Rebellion Williams Esports car retired within the first half an hour after it was caught up in a three-car crash with two LMP cars.
#iRacingLeMans24 | Knocked Out ☠️

And this is the end of the race for REBELLION Williams Esports in the @iRacing @24hoursoflemans!

Best of luck to MAHLE Racing Team 👊#WilliamsEsports @RebellionRacing pic.twitter.com/VN3ImQdPsP

— WILLIAMS ΞSPORTS (@WilliamsEsports) June 20, 2020
SimRC won the GTE category, beating Biela Racing Team Euronics 1, which had started on pole position and had stints in the lead.
Porsche24 Driven By Redline qualified second in class and early on was fighting for track position to be at the head of the GTE running order.
But the car eventually retired from the race after suffering severe floor damage in a collision.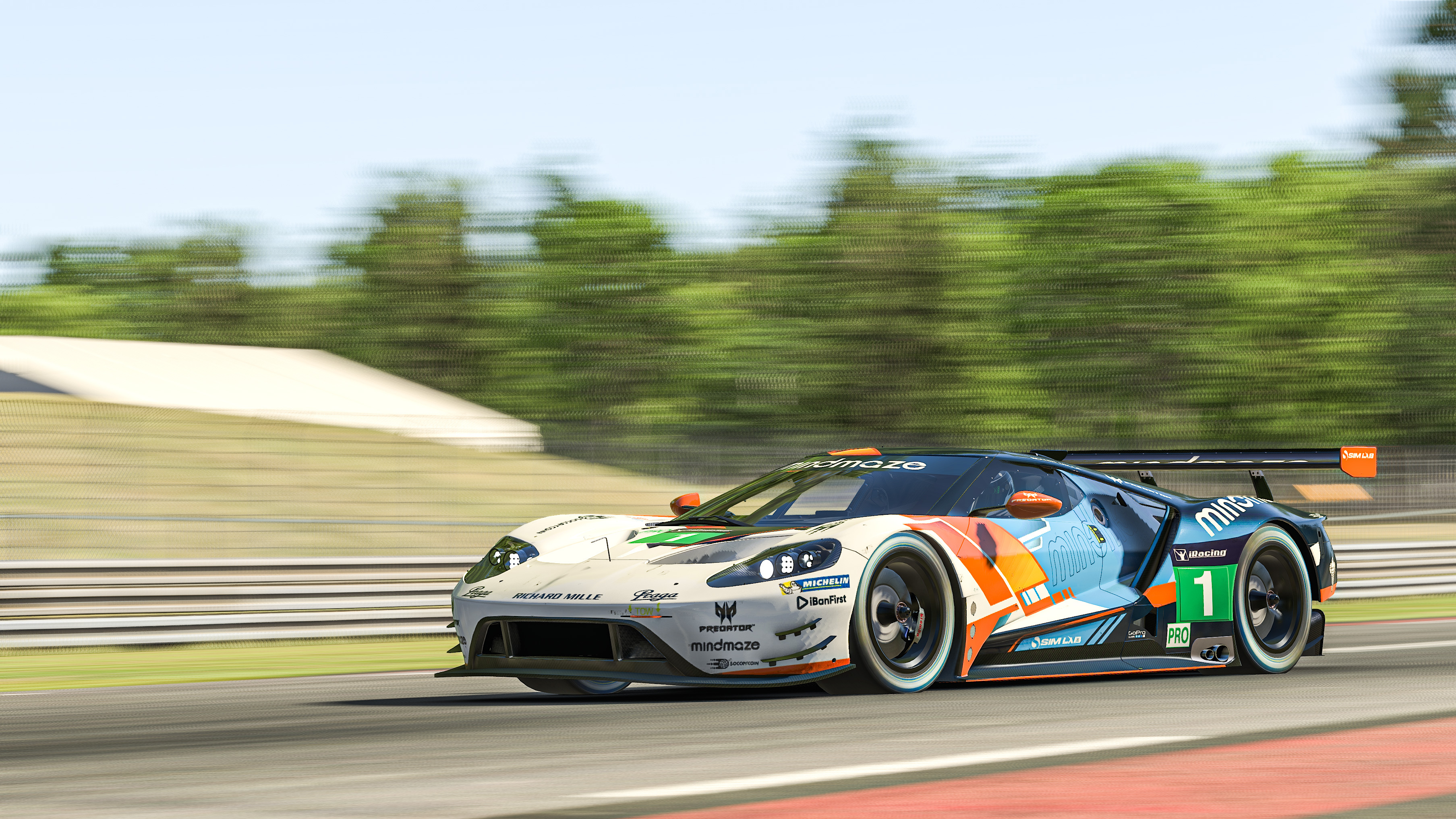 Romain Grosjean, who was one of four drivers representing his esports team on circuit, finished fourth in the GTE category.
R8G Esports finished one lap down on SimRC, but was the only top runner to use the Ford GT as the three teams ahead of them opted for the Ferrari 488 GTE.
The next iRacing special event will be the 24 Hours of Spa, which will take place on July 11-12.