MotoGP's esports champions Lorenzo "trastevere73" Daretti and Andrea "AndrewZh" Saveri will go head-to-head again in the 2020 edition of the virtual series.
All 11 real-world MotoGP teams have picked a rider to represent them for the in-person Global Series as well as a reserve.
The gamers were chosen after three online challenges on MotoGP 19 that made up the Pro Draft phase of the competition.
The top 22 players – 16 from Europe and six from the rest of the world – were then entered into the selection process, where the teams picked who they wanted to represent them.
Reigning champion Saveri remains with the works Ducati team for a second year as he defends his title.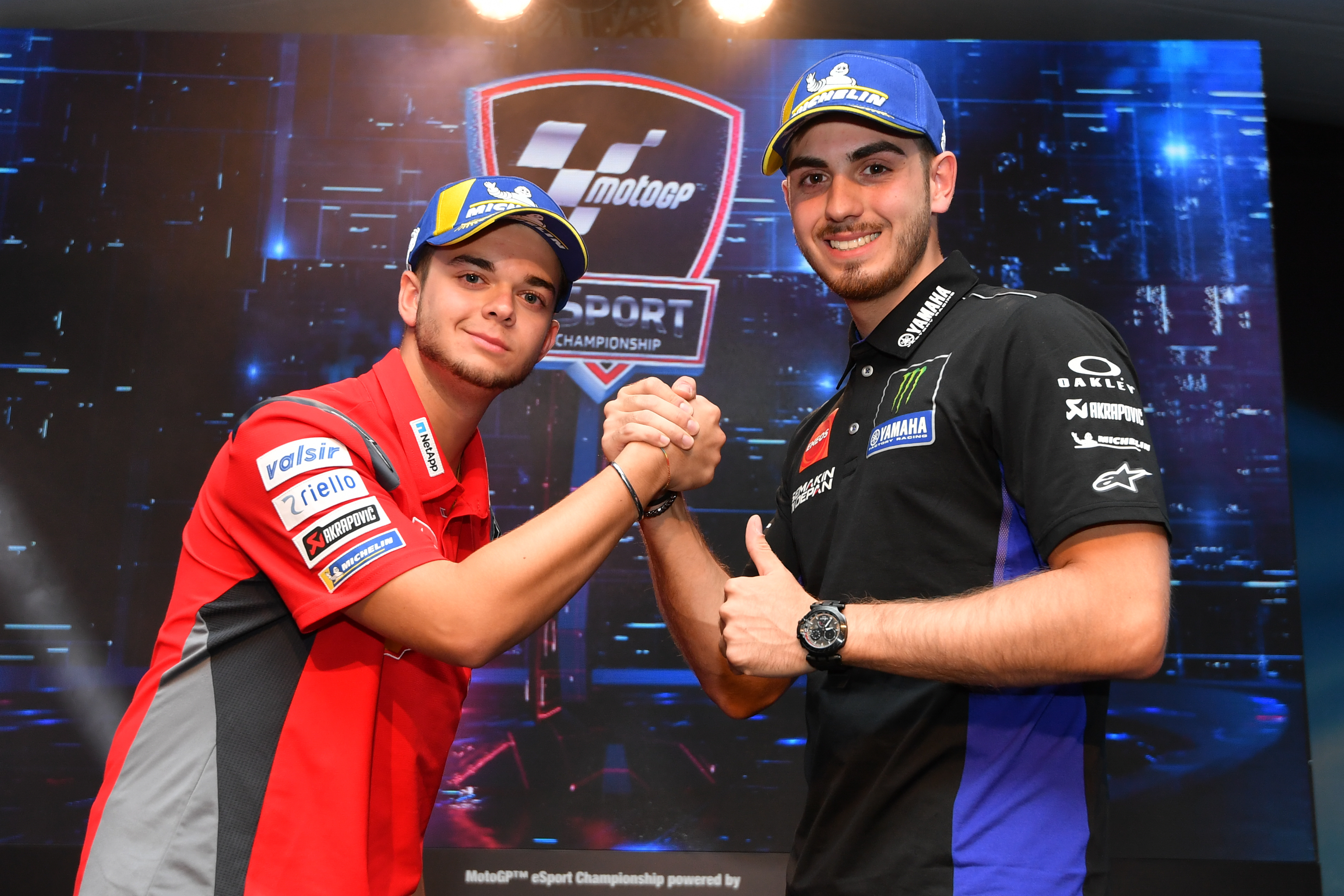 Likewise, two-time champion Daretti will race for Yamaha's factory squad for the second year in a row.
Two players will make their debut appearances in the Global Series. Henrique "FooXz" Botton will represent Honda, with Mulkanarizky "Sanshoqueen" Kane from Indonesia racing for Petronas Yamaha SRT.
The first Global Series event was originally scheduled for May 29 at the Mugello circuit, just before MotoGP's real-life Italian Grand Prix, which was ultimately shelved.
The second originally-scheduled Global Series event, on August 14 at the Red Bull Ring, is still set to go ahead as planned, along with the rest of the calendar after that.
Confirmed riders
Ducati: AndrewZh (Andrea Saveri)
Yamaha: trastevere73 (Lorenzo Daretti)
Suzuki: Williams_Cristian (Christian Montenegro)
Honda: FooXz (Henrique Botton)
KTM: Williams_Adrian (Adrian Montenegro)
Apriliai: EleGhosT555 (Francisco Javier Santiago)
SRT Yamaha: Sanshoqueen (Mulkanarizky Kane)
LCR Honda: moe (Putut Maulana)
Tech3 KTM: Juan_nh16 (Juan Antonio Nunez)
Pramac Ducati: Davidegallina23 (Davide Gallina)
Avintia Ducati: MrTftw (Christopher Telep)