MotoGP will expand its StayAtHomeGP series to include junior classes Moto2 and Moto3 next weekend, as series promoter Dorna continues to develop online content during the coronavirus pandemic hiatus in on-track action.
The third running of the virtual event will take place using the Jerez circuit on Sunday May; the scheduled date for the now-postponed Spanish Grand Prix at the Andalucian track.
For the first time, we'll also see a more 'normal' race weekend, as 10 riders from Moto2 and Moto23 take part in their own races in the build-up to the main event.
And with interest in the event increasing among the stars of grand prix racing, there will also be a selection process for the first time.
Each MotoGP team will receive one grid spot each, with reigning champion squad Repsol Honda getting two for a maximum grid of 11.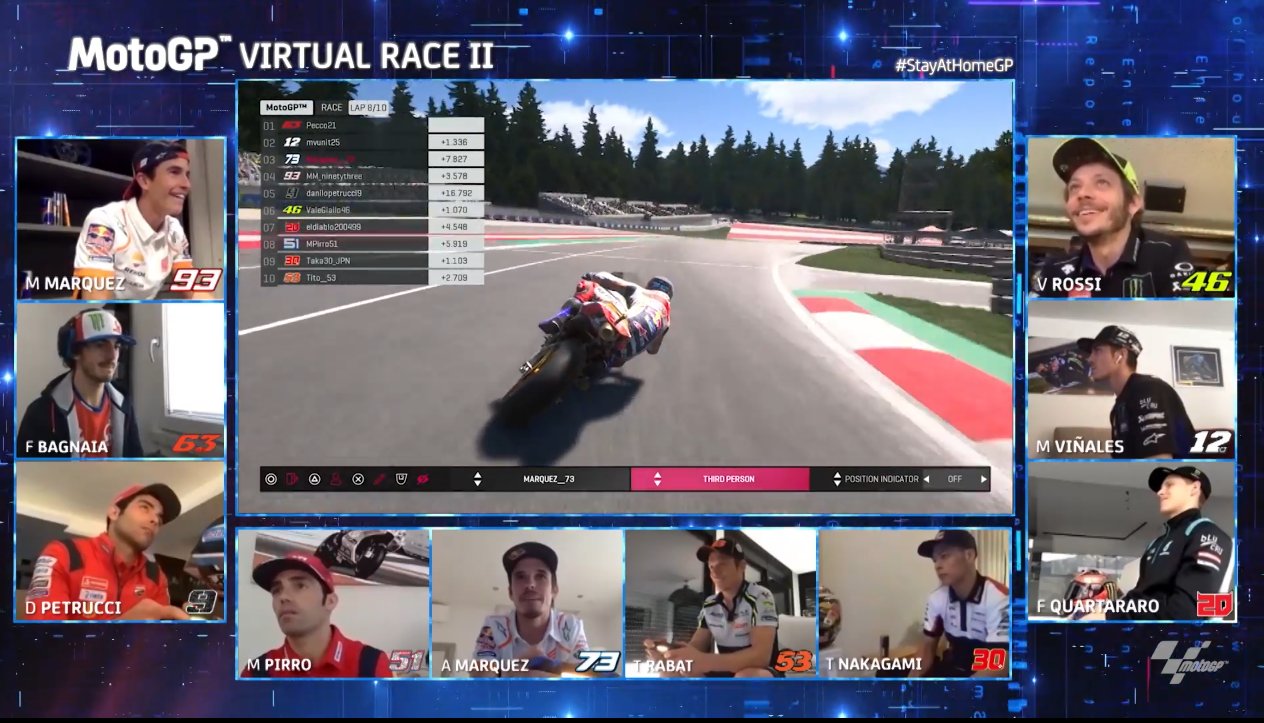 In Moto2 and Moto3, riders will be invited to compete based on championship standings, with first refusal going to the top 10 in each class following their opening round of 2020 at the Qatar Grand Prix.
Fan response to MotoGP's virtual series has been strong so far, with 3.2 million people tuning to watch Pramac Ducati rider Pecco Bagnaia win the second race of the series at the Red Bull Ring from Maverick Vinales.