Former Formula 1 driver and Indianapolis 500 winner Juan Pablo Montoya won the inaugural Miami's Fastest Gamer — an offshoot of the World's Fastest Gamer competition.
Staged on the Assetto Corsa version of the Red Bull Ring, the competition featured veterans such Montoya and fellow IndyCar winner Adrian Fernandez doing battle against Esports racing stars and next-generation racers from the Barrichello, Fittipaldi and Montoya families.
Starting third in the final, Montoya and was part of a fierce battle at the front with polesitter, new Audi DTM driver Ed Jones and fellow Indy 500 racer James Davison.
As Jones and Davison battled for position on the opening lap, Montoya was able to sneak through and held the lead until the chequered flag despite pressure from behind.
"It's unbelievable. I can't believe the intensity where you are racing these guys on the simulator. I was burning up – my head felt so hot because you have to be so focused," Montoya said.
"Ed did a great job, but I was surprised I had anything for them. I didn't think I was quick enough, but I just put the laps together, and it was pretty damn good – I'm surprised."
Though the top two were 'real-world' racers, Montoya said it had not been easy to overcome the Esports stars.
"It's cool because the sim racers are really good. They spend a lot of hours on it," he said.
"One of the things you could see was the racecraft from the guys that have done a lot of real racing start to pay off. In pure lap speed, the sim guys are really good, but I think we got them today in the little details.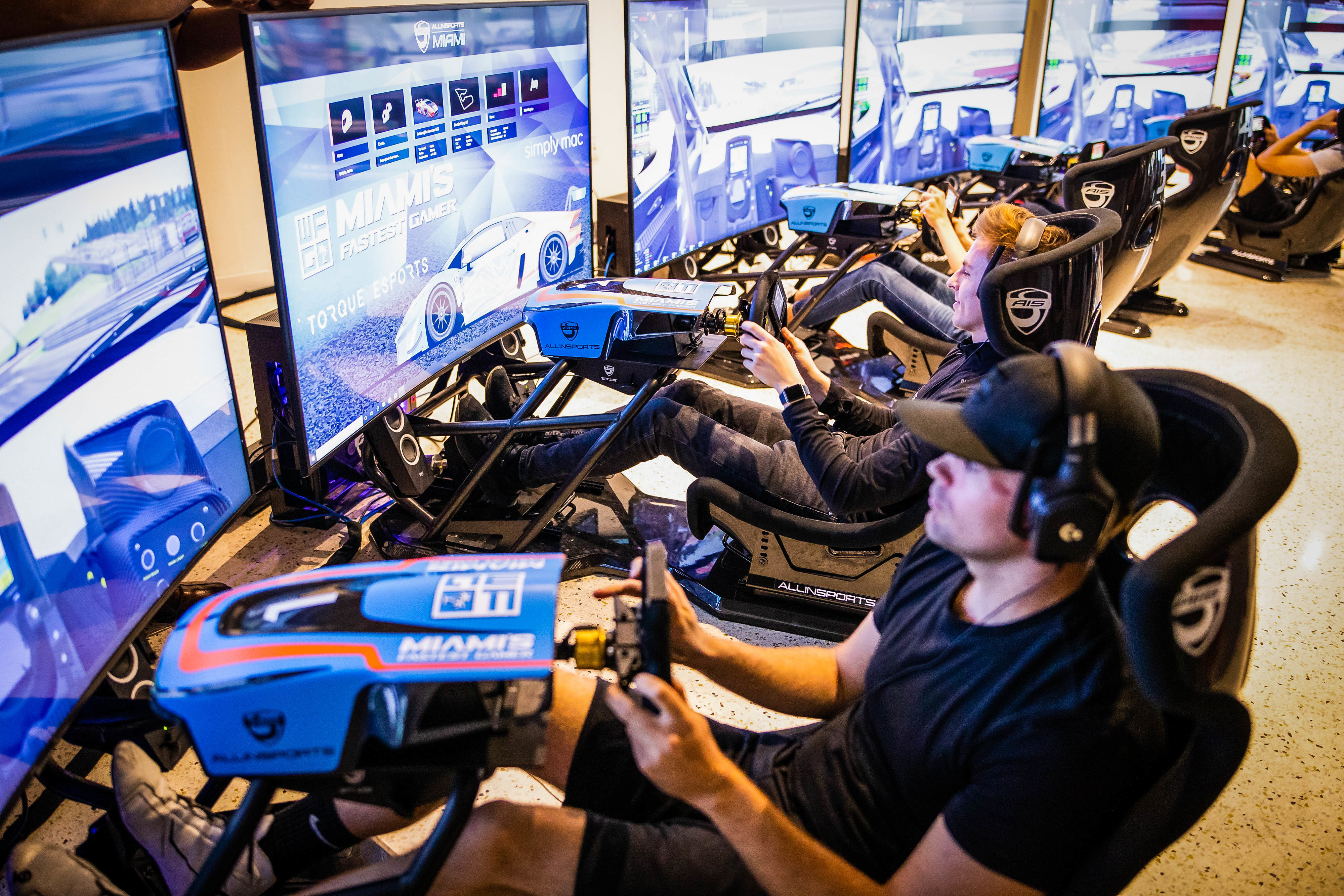 "Honestly, from driving and watching today, I haven't been this excited about racing in a long time. Everyone in this room who was watching was cheering for somebody – it was so cool.
"I'm a big believer that sim racing is going to be huge – but after today, this is a different level – it was incredible."
Rubens Barrichello's son Eduardo finished third after moving up through the field. He nearly passed Jones in a last-lap lunge, but came up just short at the line.
World's Fastest Gamer winner James Baldwin crossed the line in fourth after starting on the back row.
The event is the first of a series of events that will be run in Miami aboard the Allinsports simulators from ex McLaren, Ferrari and Red Bull development head, Anton Stipinovich.