Last month the MAHLE Racing Team finished second in the gruelling iRacing 24 Hours of Nurburgring.
Representing the team were sim racers Alex Arana, Sami-Matti Trogen and Dominik Staib as well as four time real world Argentinian Touring Car champion and regular sim racer Agustin Canapino.
Arana and Canapino are no strangers to working together, or to the Nurburgring track as they compete together for the MAHLE Racing Team in the Digital Nurburgring Endurance Series.
While they've won a race in that championship, the team hadn't tackled a 24 hour race before.
However MAHLE had very carefully chosen its four drivers for the race, as they needed to be able to work together and get the best out of each other.
Also in the case of Canapino, he was able to combine his experiences in both real and virtual racing to benefit himself and the team as a whole.
"Sim racing is a working tool for professional drivers," Canapino said.
"In endurance races there are key factors that we have in professional motorsport and it helps us to improve it virtually as; fuel saving, strategy management during the race, use and understanding of tyres, teamwork, etc.
"In my case I apply the real knowledge to virtual and the virtual knowledge to real.
"Virtual motorsports are a great help to train ourselves ahead of professional racing."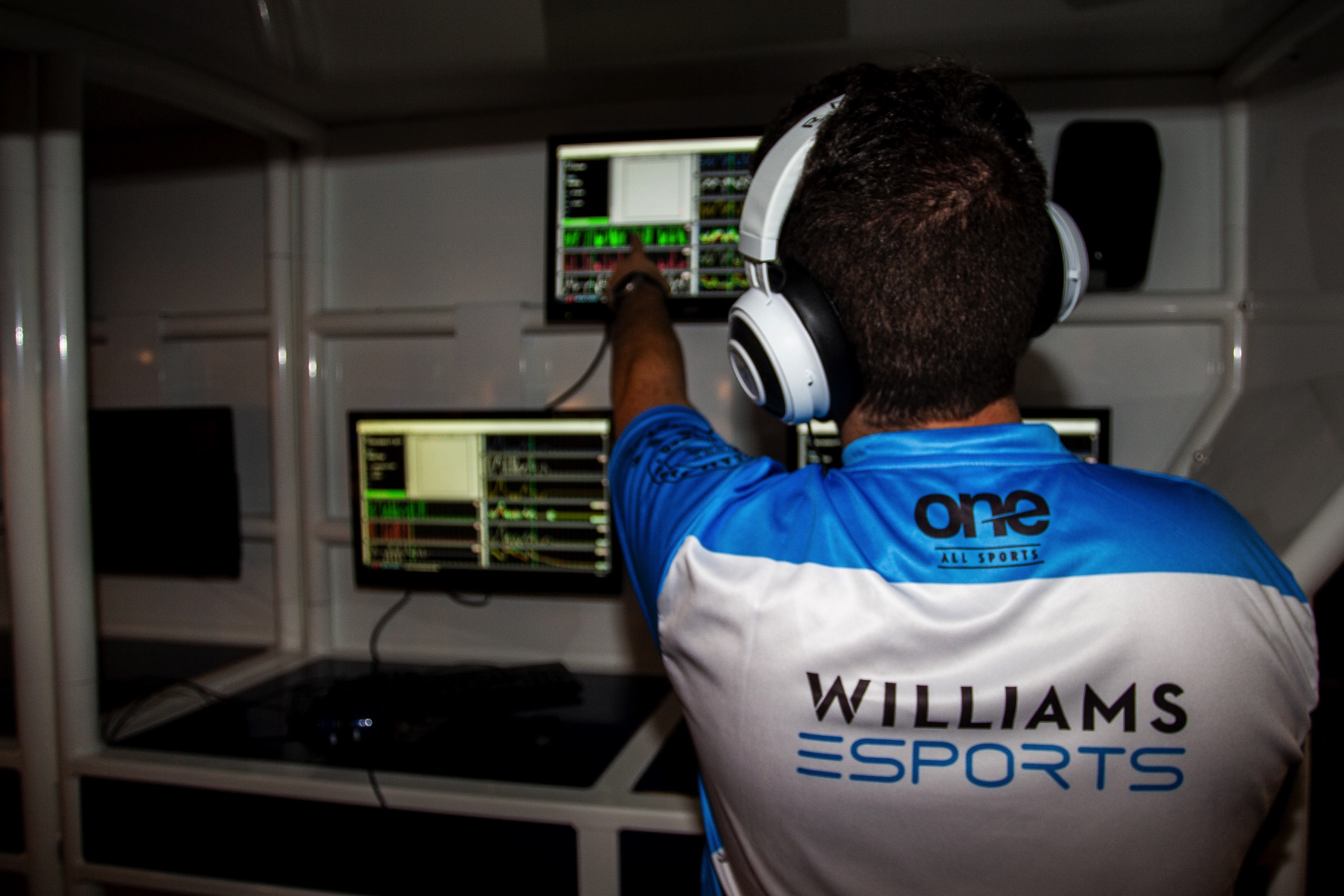 A lot of preparation work was done before even starting the 24 hour long race as the team looked for every competitive advantage.
Even decisions that are simple on the surface, such as choosing the car to race with, are done after copious testing.
"Each car has strengths and weaknesses – depending on the circuit, its performance may vary," Arana said.
"To properly evaluate the different options, all cars must be tested for comparison, both in pace, fuel economy, and tyre wear.
"Telemetry can be of great help in these cases to obtain a more precise analysis and handle us in more precise figures for comparison."
Equally a set-up that makes the car predictable to drive, provides minimal tyre wear and good fuel economy is vital and also takes a lot of time to fine tune.
"First we start to build set-up, that probably takes most time of the preparation for the races," Trogen said.
"It depends what race we are doing what kind of set-up we want, for a 24 hour race you want a bit of a safer set-up and a set-up which uses as little tyre life as possible, so it's not only about making the fastest set-up.
"Once set-up is done we start to do long runs and we try to find which driving style is fastest, where we can save fuel without losing too much time, how we can save tyres."
Race strategy regarding fuel loads, tyre and driver changes is also calculated and planned out well in advance.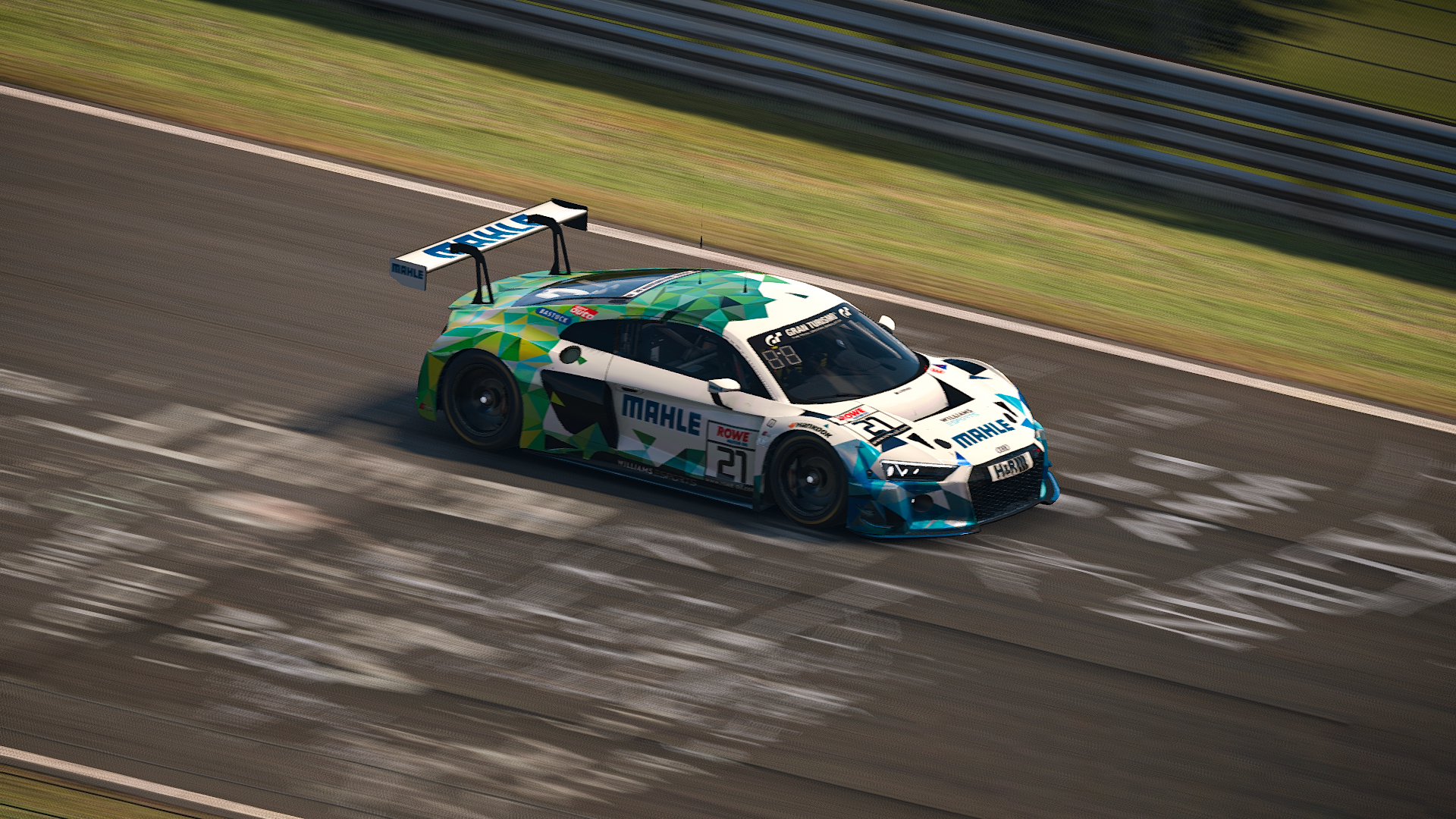 That's because a good strategy could save you enough time to gain a position, as the difference between MAHLE and race winner BS+COMPETITION after 24 hours of racing was only 27.8 seconds.
"Distribution of hours or shifts, in a 24 hour race the drivers must be coordinated so that they are at the best possible level," Arana said.
"It is not advisable to saturate the drivers with very long driving shifts, since fatigue enters the scene and it is easy to make a mistake.
"It is important to define the race strategy days before the race, so that the drivers have no doubts and focus exclusively on driving.
"On certain occasions, due to race circumstances, the strategy must be changed at the moment, so it is always good to consider various options beforehand."
Indeed crashes can mean teams have to change their timings of pitstops and driver changes, and work all that out on the fly.
In the Nurburgring 24 Hours, contact between race leader Team Redline Black and a car from the lower TCR category with four hours to go suddenly meant MAHLE led the race.
However in the first round of the Digital Nurburgring Endurance Series MAHLE lost the race win due to a minor mistake from Canapino.
Therefore the team has learned to prepare for, and try to minimise the chance, of a simple mistake destroying the finely set-up car and pre-prepared race strategy.
"Errors, the human factor intervenes a lot in this aspect – we are human and sometimes failures are inevitable," Arana said.
"The important thing is to know how to recover from them quickly and know how to adapt to the required situation.
"In case of crashing, you must quickly assess the possible damage and on many occasions change the race strategy to minimise possible performance losses caused by the damage."
An accident free race secured MAHLE second place overall in the iRacing 24 Hours of Nurburgring and nearly five minutes in front of the number seven BS+COMPETITION car.
The next iRacing special event is the 24 Hours of Le Mans on June 20-21, with the MAHLE Racing Team undoubtedly looking to go one better than it achieved at the Nurburgring.