The Race Legends Trophy will take to the Indianapolis Motor Speedway oval for its fourth round, on the weekend that the 2020 Indy 500 was originally scheduled for.
Indy 500 winners Juan Pablo Montoya, Dario Franchitti, Emerson Fittipaldi, Gil de Ferran, Helio Castroneves and Tony Kanaan will be part of the line-up, boasting 12 victories in IndyCar's premier race between them.
The event will be the first time the Legends Trophy – part of The Race All-Star Series powered by ROKiT Phones – has ventured away from road courses.
Other entrants with Indy oval experience from their real-world racing careers including Bryan Herta (who has won the Indy 500 twice as a team owner), Adrian Fernandez, Michel Jourdain Jr, Oriol Servia and Max Papis, while recent Legends Trophy newcomer Mario Dominguez raced on other ovals in Champ Car even though he never entered an Indy 500.
But it will be an oval racing debut for the rest of field, including 2009 Formula 1 world champion Jenson Button and 2003 World Rally and double World Rallycross champion Petter Solberg.
"I always said I wouldn't race on ovals, but here I am competing against some of the best in the business at Indianapolis," Button said.
"The Legends Trophy has been a lot of fun to race against great friends and rivals and guys I wished I had had the chance to compete against.
"Now racing on the oval will be another great challenge, and I'm really looking forward to it."
The current Legends Trophy season has used Brabham BT44B F1 cars from 1975 so far, but will switch to Dallara DW12 IndyCars for the IMS event.
"I'm excited about heading to the Indianapolis Motor Speedway with the Legends Trophy," Franchitti said.
"It's a place that changed my life forever by virtue of my three Indy 500 victories. While the rewards are brilliant, the pressure and stress to perform and make no mistakes at the speedway can be intense.
"It is definitely the ultimate motor racing high-wire act without a safety net. This virtual return will be ultra-competitive going against my pals, but definitely less stressful if something goes awry.
"I've sipped the real milk but some virtual milk would taste pretty good winning against these legendary names from so many disciplines of the sport."
Ex-F1 racers Emanuele Pirro, Mika Salo, Jan Magnussen, David Brabham, Vitantonio Liuzzi and Tiago Monteiro – who famously took an Indianapolis road course podium in F1's controversial 2005 United States Grand Prix – will be among the others trying oval racing for the first time in the event.
The same applies to touring car stars Jason Plato, Tom Coronel and Andy Priaulx, plus sportscar ace Darren Turner.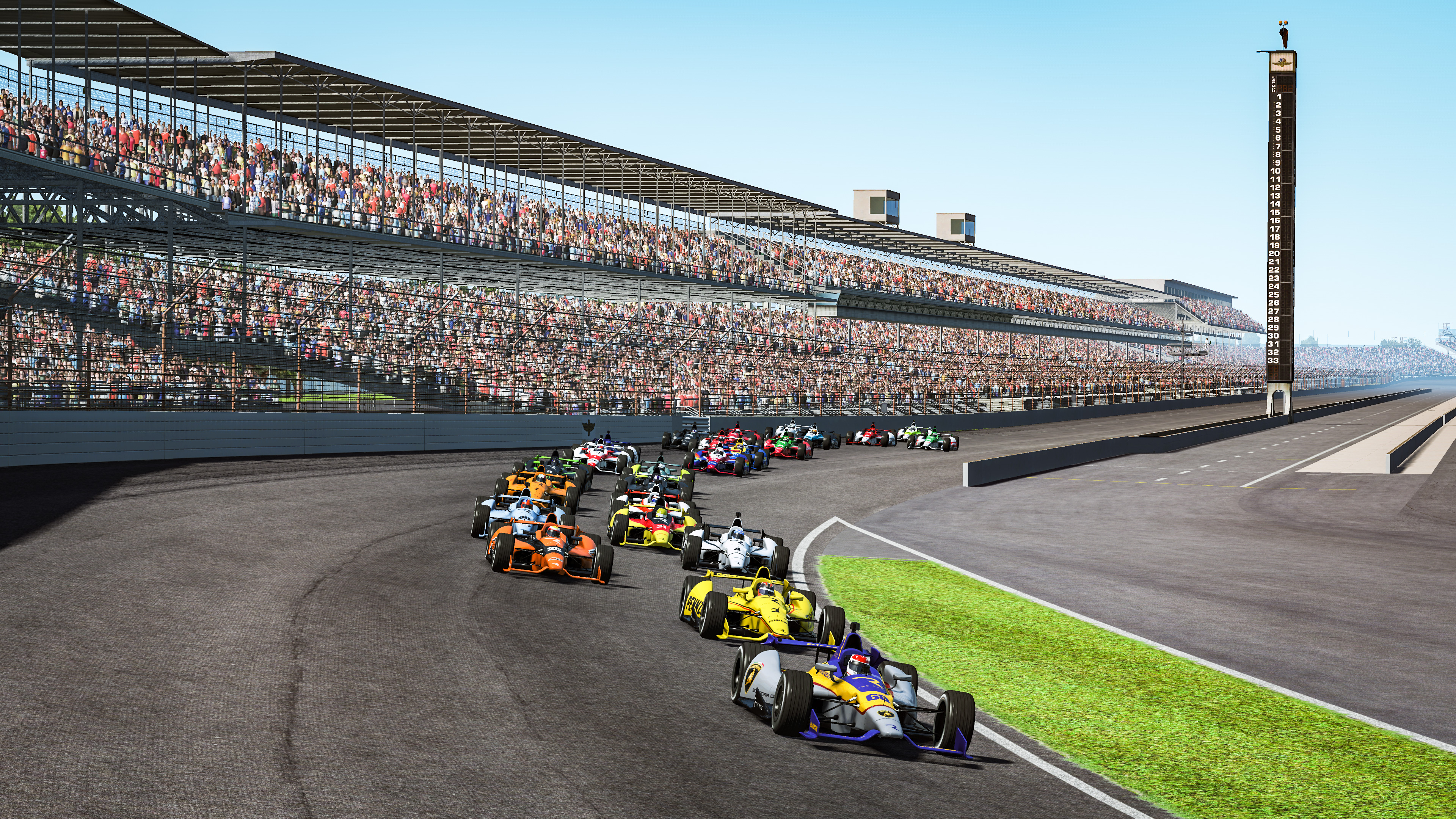 Series founder Darren Cox said: "With so many Indianapolis 500 legends in the field, it made perfect sense for us to compete on the Memorial Day weekend.
"Everyone is disappointed that this amazing venue is quiet during the month of May this year, but the chance for fans to watch Fittipaldi, Montoya, Castroneves, de Ferran, Franchitti, Kanaan and more compete on ESPN2, Eurosport, YouTube and more is just too good to be true."
The Sim Masters and Pro Cup elements of The Race All-Star Series will not use the oval for their May 23 round, with the venue for their races to be announced at a later date.
Prior to the Indianapolis event, all three championships will be in action again this Saturday for the third round of the current season.
Pirro currently holds a narrow championship lead in the Legends Trophy over Button and Solberg.
Every The Race All-Star Series – powered by ROKiT Phones event can be watched live on The Race and our YouTube channel, plus on Eurosport in the UK and ESPN2 in the US.
IndyCar still hopes to hold the real-world 2020 Indy 500 at the end of August as part of its reorganised calendar, which commences behind closed doors at Texas Motor Speedway at the start of next month.