IndyCar will return to real-life racing at Texas in June as per its coronavirus-enforced rescheduled calendar, but with a shortened race behind closed doors with no fans in attendance.
IndyCar's original 2020 calendar – like most motorsport championships – was affected by the COVID-19 outbreak, leading it to announce a rescheduled calendar last month which cited Texas as its first venue.
Following that announcement, the track's President Eddie Gossage was quoted as saying that "we wouldn't consider running Indy cars without fans in the stands" to the Fort Worth Star Telegram, although the circuit declined to confirm or expand upon these comments when asked by The Race.
IndyCar confirmed on Thursday that its rescheduled calendar will start without fans for the Genesys 300 at Texas on June 6. Practice, qualifying and the race will all take part on the same day, and the race has been reduced by 48 laps to 200.
IndyCar has confirmed a number of measures will be implemented when the series returns, namely that "strict access guidelines" will limit the number of people at the circuit, a "health screening system" will be "administered to all participants" and personal protective equipment will be provided to everyone entering the track.
The series has confirmed social distancing measures will remain in place, and that a new layout of the teams within the facility will be implemented to increase distancing.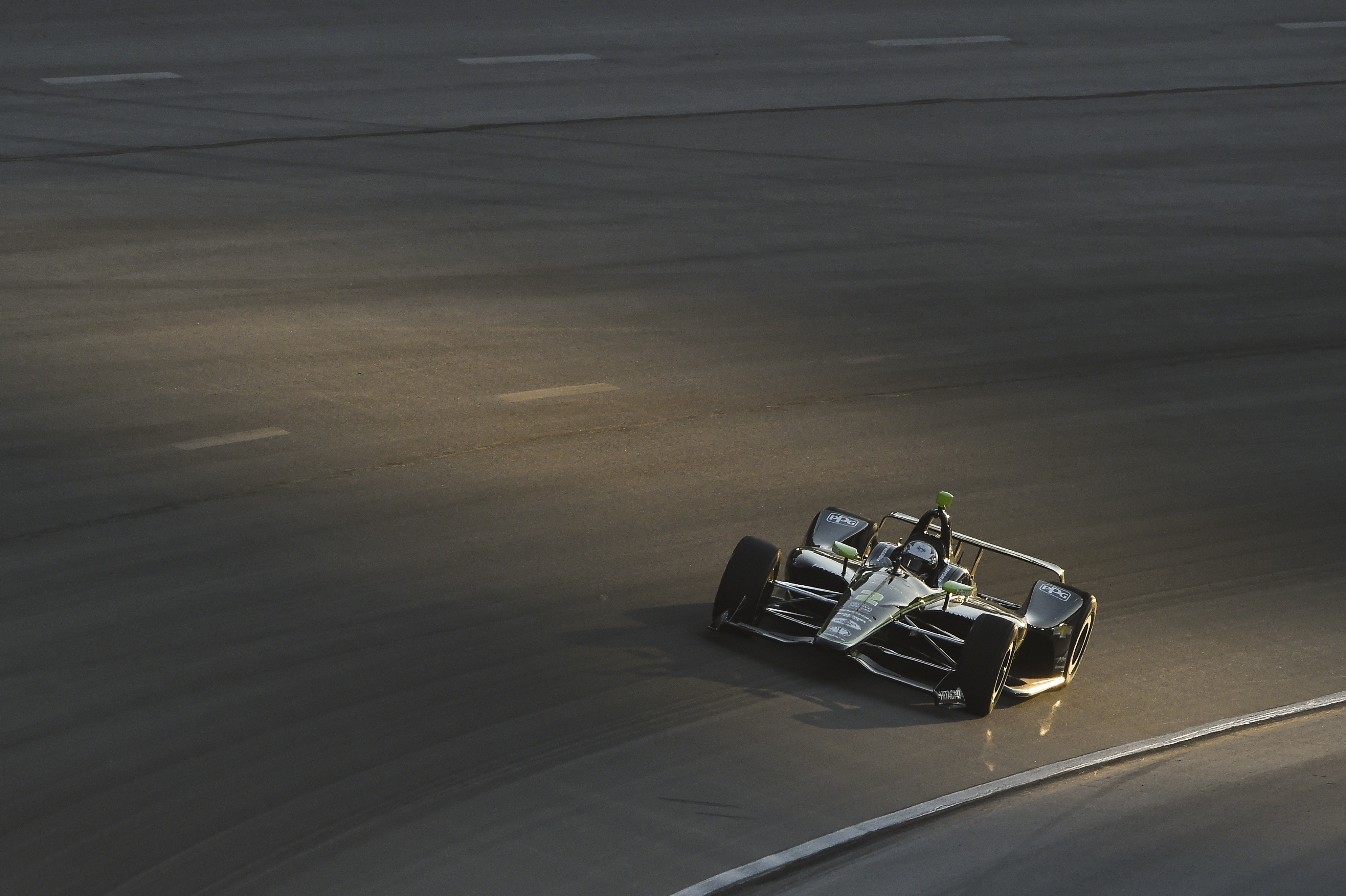 "We're excited and ready to kick off the NTT IndyCar Series season at Texas Motor Speedway," IndyCar President Jay Frye said.
"We've worked closely with Eddie Gossage, the entire TMS team and public health officials on a plan of action that will ensure the safety of our event participants alongside an exciting return to competition for our drivers, teams and viewers tuning in from around the world."
"America needs live sports and they are not going to believe what they see when the Genesys 300 storms into their living rooms on TV from Texas," added Gossage.
"One of the world's greatest sporting events, the Indy 500, has been postponed until August by coronavirus, so all of that pent-up energy, anticipation, frustrations and anxiety will be pounding through the drivers' nervous systems.
"Typically, the Genesys 300 results in a 220 mph photo finish."
The rest of the revised schedule – which featured an increase in the number of races from the original 2020 calendar to 16 thanks to double-header rounds – is "on schedule for competition", according to IndyCar.
The series' main event, the Indianapolis 500, is scheduled for August 23, while the next round after Texas is due to be the Road America event on June 21.
Without real-life action, IndyCar ran a six-event iRacing Challenge series, which ended in controversy at Indianapolis last week with a number of crashes occurred in the closing stages.