James Hinchcliffe says Arrow McLaren SP handled his departure from its IndyCar team last year "incredibly poorly", but that it was part of the "greater good" as it allowed him to return to Andretti Autosport for 2020.
Hinchcliffe made his IndyCar debut with Newman/Haas in 2011 before spending three years with Andretti, where he took three wins and finished eighth in the championship twice. For 2015 he joined Schmidt Peterson Motorsport and spent three seasons with the team.
When it became apparent that SPM would merge with McLaren for the 2020 season, team owner Sam Schmidt initially said Hinchcliffe would carry on with the squad, a deal that was immediately in doubt due to Hinchcliffe's long-standing ties to Honda and the rebranded Arrow McLaren SP squad switching to Chevrolet power for 2020.
When the team announced its 2020 line-up last October as Pato O'Ward and Oliver Askew, it had made the "gut-wrenching" decision – according to Schmidt – to drop Hinchcliffe.
Forced into a late quest to find a seat for 2020, Hinchcliffe signed a deal with Andretti to drive at the Indianapolis Grand Prix road course race, the Indianapolis 500 and the Texas oval race, as well as joining NBC as a TV analyst.
Asked to reflect on last year and his departure from Arrow McLaren SP, Hinchcliffe told The Race: "I firmly believe – they say in life everything happens for a reason – so while there's a lot of things that I think were handled incredibly poorly about that whole situation, it's all for a bigger and better purpose.
"I've managed to come back to team I have a lot of great memories and great success with before leaving in '14, and very excited for that opportunity [to return].
"I wouldn't have had that otherwise.
"It's for sure been a rough couple of months, but I do think it's for the better and for the greater good, and I'm just looking forward to getting back to a race track now and focusing forward rather than looking behind."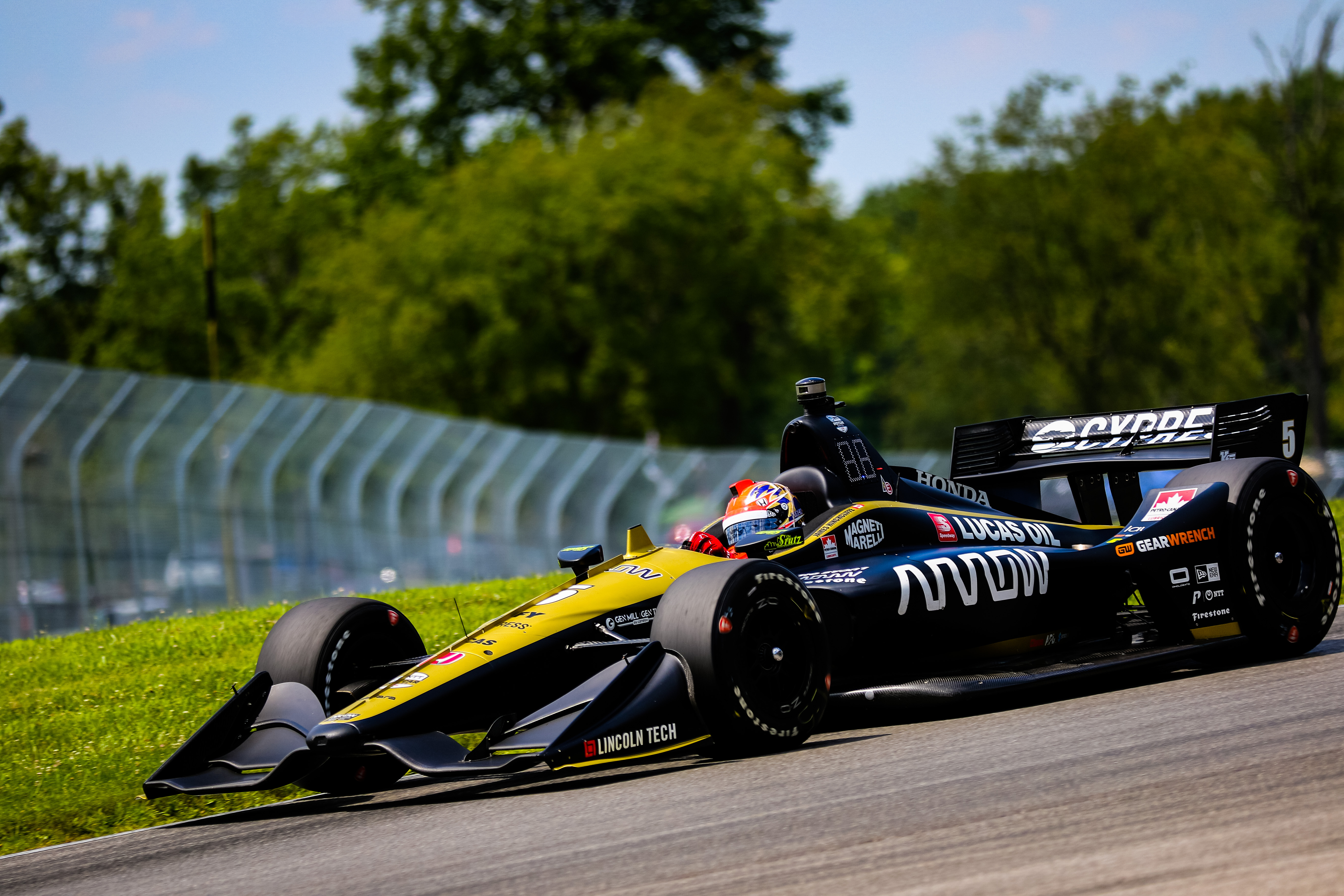 Despite IndyCar's rescheduled calendar, Hinchcliffe will still contest the three races he originally planned to do.
But instead of opening his season at the Indy GP – the first weekend in May and five races into the season – Texas now starts the re-ordered season so Hinchcliffe will be on a level playing field with other drivers in terms of races contested in 2020.
"What's good for me is the fact that, whereas if I'd have been stepping into what was originally my first race of the year at the Indy GP, you would have had the entire field four races in, well into the rhythm of the season, and the off season dust well and truly blown off," he added.
"Whereas now we're really all going into this in a very similar boat, you know, fine, I didn't get to do the open test at Austin and I haven't been in the car as much as some of the other guys, but nobody's been in it since February.
"And we're all going into our first race since September really.
"So it's a bit more of a level playing field than it might have been starting at the Indy GP."
Hinchcliffe's other races have been rescheduled, with the Indianapolis Grand Prix road course race moved to July 4 in a double-header with NASCAR, while the Indy 500 is scheduled for August 23.
After confirming the Texas race would start the season and go ahead behind closed doors, IndyCar confirmed the rest of its revised schedule was "on schedule for competition".
New IndyCar 2020 calendar
June 6 Texas
June 21 Road America
June 27 Richmond
July 4 Indianapolis road course 1
July 12 Toronto
July 17 Iowa race 1
July 18 Iowa race 2
August 9 Mid Ohio
August 15-16 Indianapolis 500 qualifying
August 23 Indy 500
August 30 Gateway
September 13 Portland
September 19 Laguna Seca race 1
September 20 Laguna Seca race 2
October 3 Indianapolis road course 2
TBA St Petersburg