After a one year delay to the running of the event, Sami-Joe Abi Nakhle won the 2020 eSport WRC grand final – beating over 15,000 players including the 2019 champion.
It was the first on-site event for the 15-year-old Lebanese driver, who's recently established himself as one of the fastest players on the WRC games and claims a Toyota Yaris GR as his winner's prize.
The on-site final was held in Belgium to coincide with the ongoing Ypres Rally World Rally Championship round.
A total of six finalists travelled to the final and the fastest four from the opening eight stages made it through to the broadcasted final.
Almost 2 hours left before the #esportsWRC 2020 World Finals and we have our 4 finalists after thrilling qualifying rounds!

For who are you rooting for?! 🤩@TGReurope | @OfficialWRC | @Nacon | @kylotonn_games | @MOBIUZGamingEU | @fanatec | @PlayseatGlobal | @twsteel pic.twitter.com/OS0Gh98ta6

— WRC The Official Games (@WRCTheGame) August 14, 2021
The final three stages were a standalone event with the times from the earlier stages not carried over to the grand final. That meant none of the four competitors had an advantage over the others.
Run on WRC 9, the first stage was an all gravel one in Portugal won by 017 and 2019 champion Lohan Blanc, known as Nexl, by a margin of 0.464s over Nakhle.
The second stage was won by Nakhle to bring the time difference between them down to just 0.059s in Blanc's favour heading into the 14-mile final stage.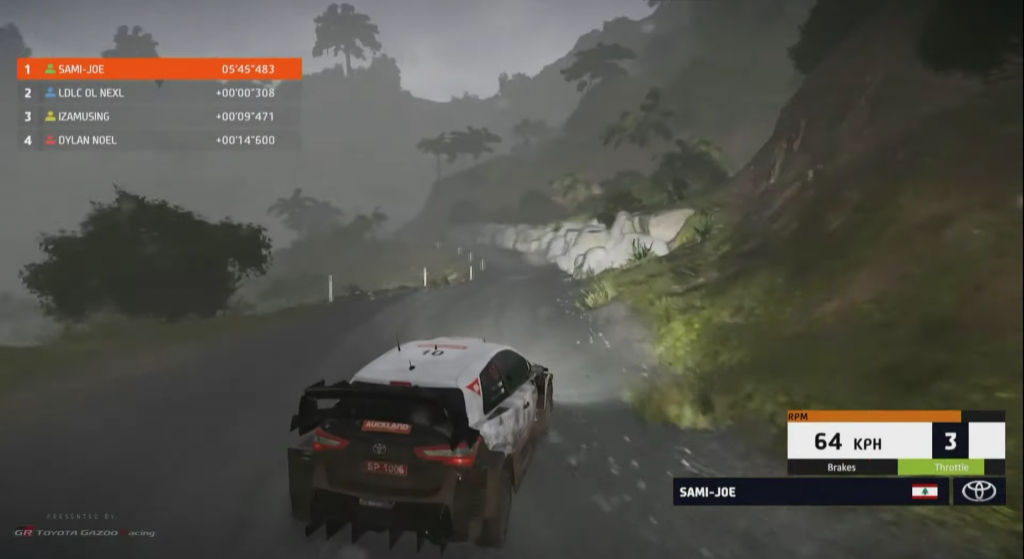 During the final stage there was initially little to separate the top two until a mistake by Blanc, where he slid into a banking and briefly lifted his car onto just two wheels, meant he dropped back by six seconds.
A second error by Blanc that was not broadcast extended Nakhle's winning margin to just over 10 seconds.
HERE'S THE #esportsWRC 2020 WORLD CHAMPION, @sjgt111!!

CONGRATULATIONS! 🎊🎊 pic.twitter.com/1abnT2G2iQ

— WRC The Official Games (@WRCTheGame) August 14, 2021
In third place was Frenchman Dylan Noel, who was 36 seconds behind the eventual leader with John Bebnowicz-Harris, screen name izamusing, in fourth place and over a minute back after making some mistakes on the final stage.
Due to the COVID related delay in running the 2020 final, the official 2021 final will take place alongside the Acropolis Rally in Greece on September 8.
Both Nakhle and Blanc have qualified for that final but in the online qualifying phase Nakhle has won 12 of the 13 stages.
The only one he didn't set the fastest time in he was still able to finish second in the leaderboard behind Blanc.
The 2021 final will be run on the WRC 10 game, which will have only been released one week earlier, whereas the 2020 final and the online qualifying process for the 2021 competition have all been run on WRC 9.