Imagine you've spent a few years in Formula 1, spending most of your time away from home driving cars and logging countless hours in the simulator when you're not. You'd be forgiven for wanting a break from it all during your downtime.
But imagine you've left the F1 circus behind, and you've had a year or so of settling into a new life. Let's say it's in America, racing in IndyCar.
You discover you've got a bit more time on your hands, and over the winter your team-mate and neighbour has a high-tech new home set-up. So you give it a go, and you're surprised: this is pretty advanced for something you can have in your living room.
"I'd bought all this stuff and didn't have it activated for the first five days. I felt like a real idiot" :: Marcus Ericsson
You're converted, and set about ordering your own equipment. But the first snag arises: parts have to be delivered from across the world, and there are a few hold-ups. The weeks go by. Then the world slips into a state of flux thanks to the COVID-19 outbreak and your real-world races are cancelled.
But you're still waiting on everything you need for your sim set-up. It's bad enough that reality's on hold. Now you're sitting on the virtual sidelines as well.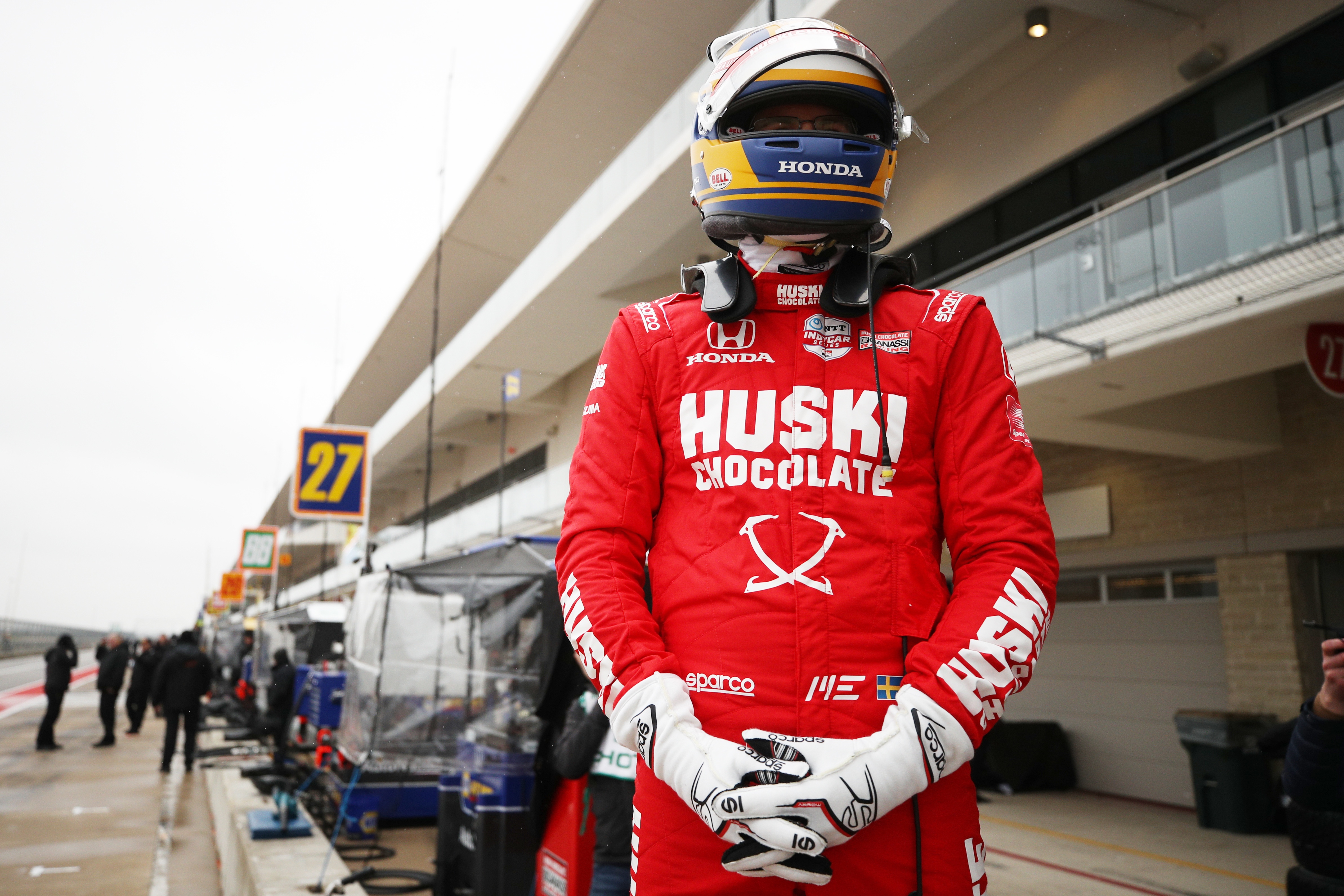 Fortunately at the end of March, just as the pandemic is prompting a proliferation of new online-racing competitions, including one from IndyCar, the final package arrives. Now it's time to assemble everything.
Ah, here's the next snag. This stuff is damned high-tech. It's going to take a while to build everything. Patience is the order of the next few days.
Before too long, it's finished. Only snag #3 isn't far behind. The wheel doesn't match to the motor. A bit of Googling suggests you could order a makeshift adapter, but this seems a bit iffy. You need a new wheel, but it's saying it'll take four weeks to deliver to Indianapolis? No chance.
You ask your team-mate, since he's the expert, and you're in luck. A friend of a friend who is also based in Indy can sort you out. You do a deal, you collect it. Sorted.
IndyCar's inaugural iRacing events is just a few days away, so you get down to testing and learning this weird new world that's pretty much the same as the one you know, but also very different. The pace is OK, but you're spinning a lot and generally inconsistent.
Why is the feeling so poor? This is a pretty high-end set-up, after all. But you persevere: 'It must just be how it is, and I've got to get used to it'. Unfortunately, an early crash wrecks your esports debut, and a thunderstorm cuts your internet out mid-race, just to compound the issue.
You need a break, and take a couple of days as a breather. Reinvigorated, you get back behind the wheel, encouraged to try some new settings. And you realise: the feedback motor's been in safety mode this whole time. *Click*. Safety mode off. Now you have a completely different feeling through the wheel…typical.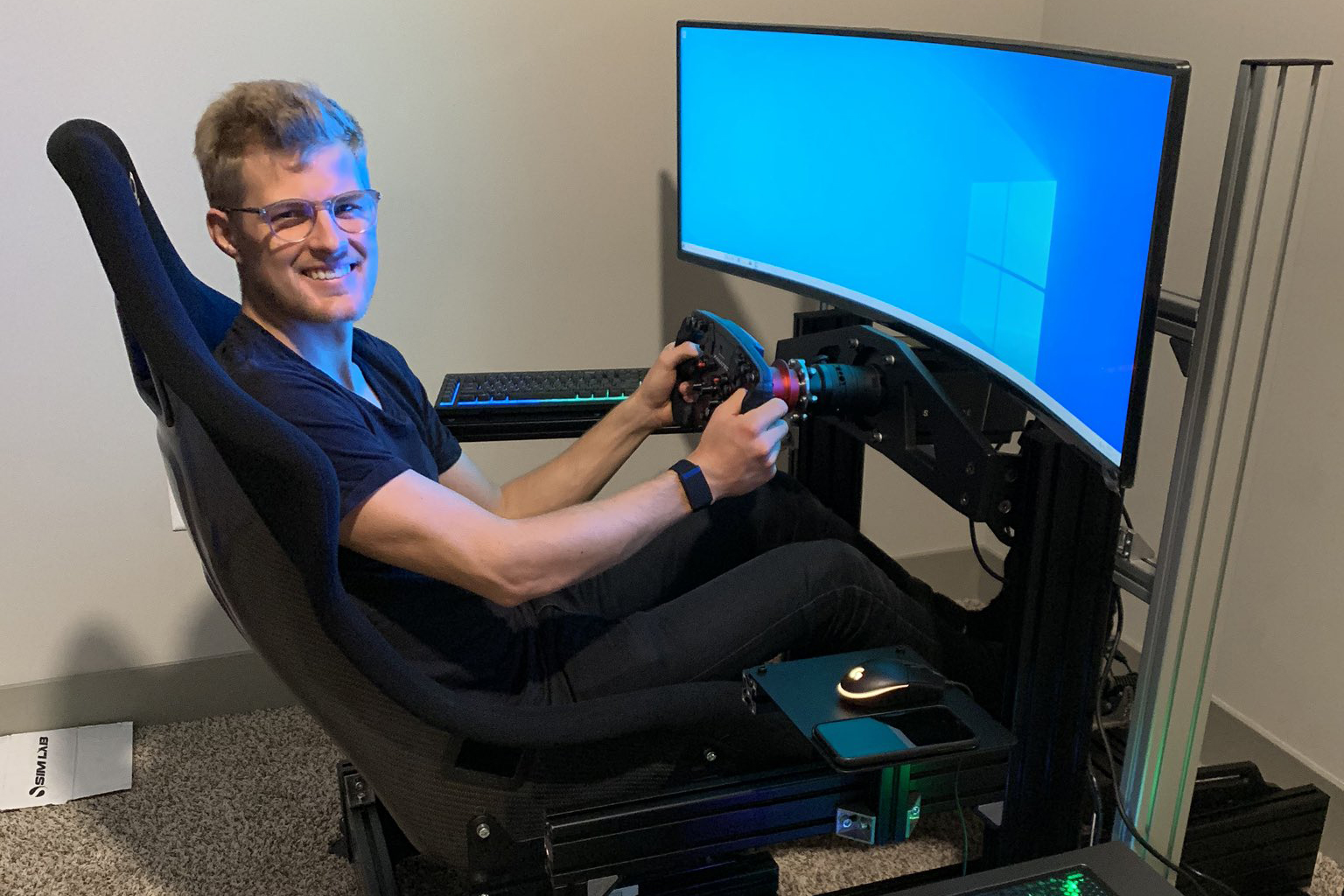 This saga will resonate with if you've ever had a new gadget or bit of tech that's a pain in the backside to get working, and then it's not quite how you expected.
It will also resonate if you are ex-Formula 1 driver and now-Chip Ganassi Racing IndyCar racer Marcus Ericsson. Because the above is based on his own words as he tells The Race of his baptism of fire into the high-end virtual racing world that has exploded into prominence in recent weeks.
"I'd bought all this stuff and didn't have it activated for like the first five days," Ericsson laughs. "I felt like a real idiot.
"Now it's working and it's a lot better feel now. You can really feel struck through the steering and the feedback that's going through there.
"It made me a little bit faster, it mainly made me more consistent. That's the main thing, because before it happens, you sort of feel through the steering wheel if it's understeering or if it's oversteer."
Ericsson has never been a gamer, or much of a computer person in general. It's worth watching Ericsson's behind-the-scenes video, posted on his YouTube channel and embedded below, to see 'the build' part of his saga.
It's an interesting, light-hearted look into the reality of getting involved at the higher end of the esports scale, and just how far professional racing drivers are willing to go to commit.
"It's crazy," he says. "It took us quite a few days to get it together. I think without Felix's help, it would have taken a lot longer because it was a lot of stuff to assemble and get together and install."
Ericsson was keen to start racing online before the coronavirus pandemic kicked into gear. But he's part of a pool of real-world drivers who are flocking to iRacing, rFactor and other forms of sim racing to compensate for the real world's indefinite hiatus.
"If you can be really fast on the sim, you should be able to be at least decent in real life" :: Marcus Ericsson
As fellow Swede and CGR team-mate Felix Rosenqvist, his Indianapolis neighbour, has got more and more involved in sim-racing, so Ericsson's own interest has increased. Aside from the complexity of doing this properly, he has also been exposed to just how serious the genre has become.
"Felix had got his new set-up up and running, and it's pretty advanced for a home simulator," says Ericsson. "So I gave that a try in the first week of January or something. And I was like, 'this is actually quite fun, and it's actually it's more than a game, it's starting to get quite advanced.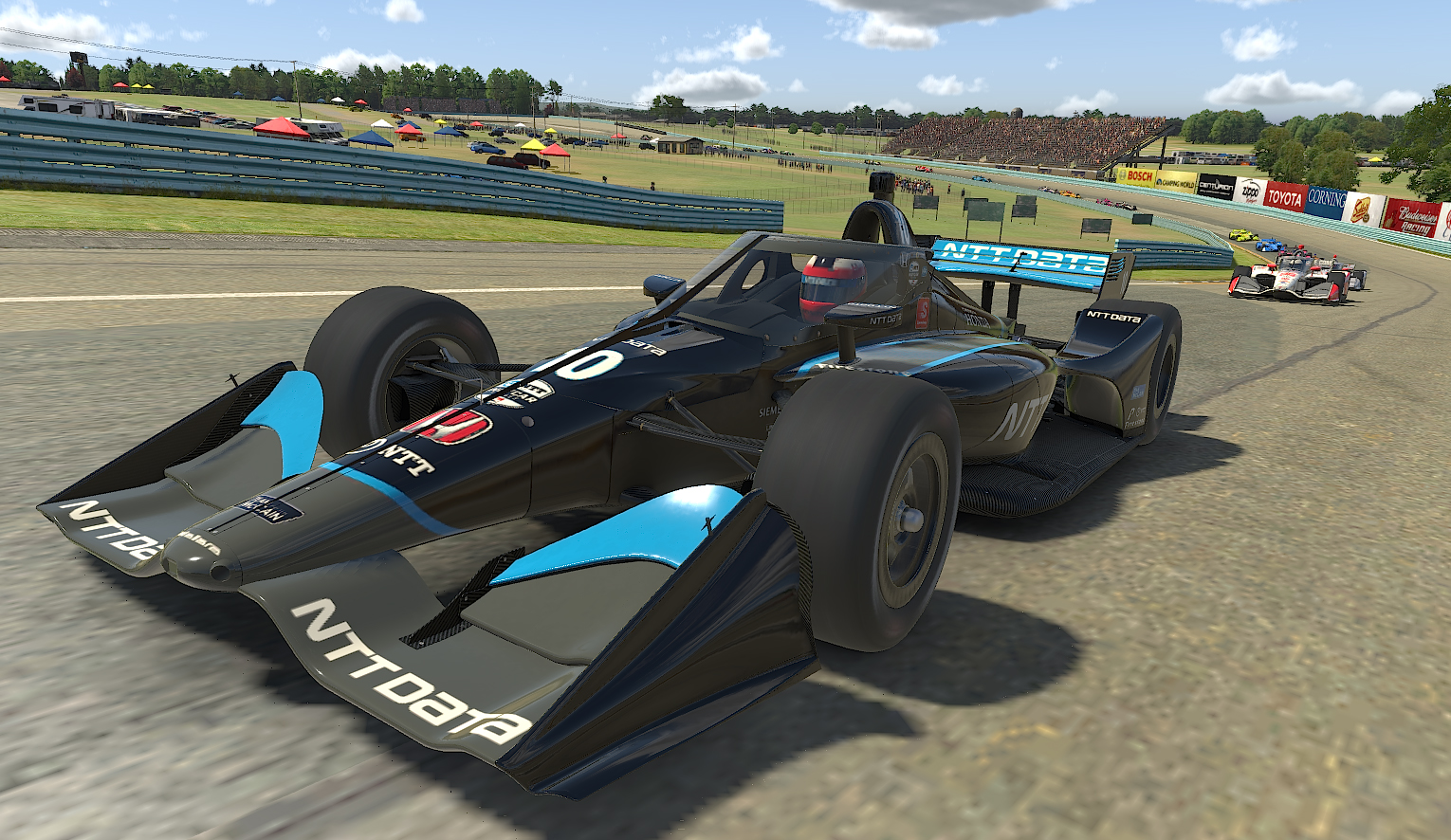 "So it's got to a point where I felt like this can actually be something that maybe I won't become a better racing driver per se, but it can help me keep sharp and keep practicing different things when you're not able to race.
"It's getting closer and closer. I still feel like it's two different things because the big thing when I'm driving a real car is that you feel through your body, how the car is moving and where the grip is.
"But what is really realistic now is this feeling through the steering, obviously the graphics is really good, the tracks are very similar to real life.
"You have two out of the three main elements as a driver: the visuals, and the feeling through the steering and pedals.
"The way I see it, you can practice different things in the simulator, like racecraft, like qualifying laps, minimising the mistakes, coming into the pits.
"Driving technique is a bit more difficult to develop on a simulator because you need to be in a real car to do that. But there are other aspects you can practice in the sim which I think is useful for a racing driver as well."
Such realism comes at a cost, though. For many, esports is the easiest point of entry into motor racing – which is prohibitively expensive in reality. But some of the set-ups we see racing drivers invest in are completely unattainable for many fans.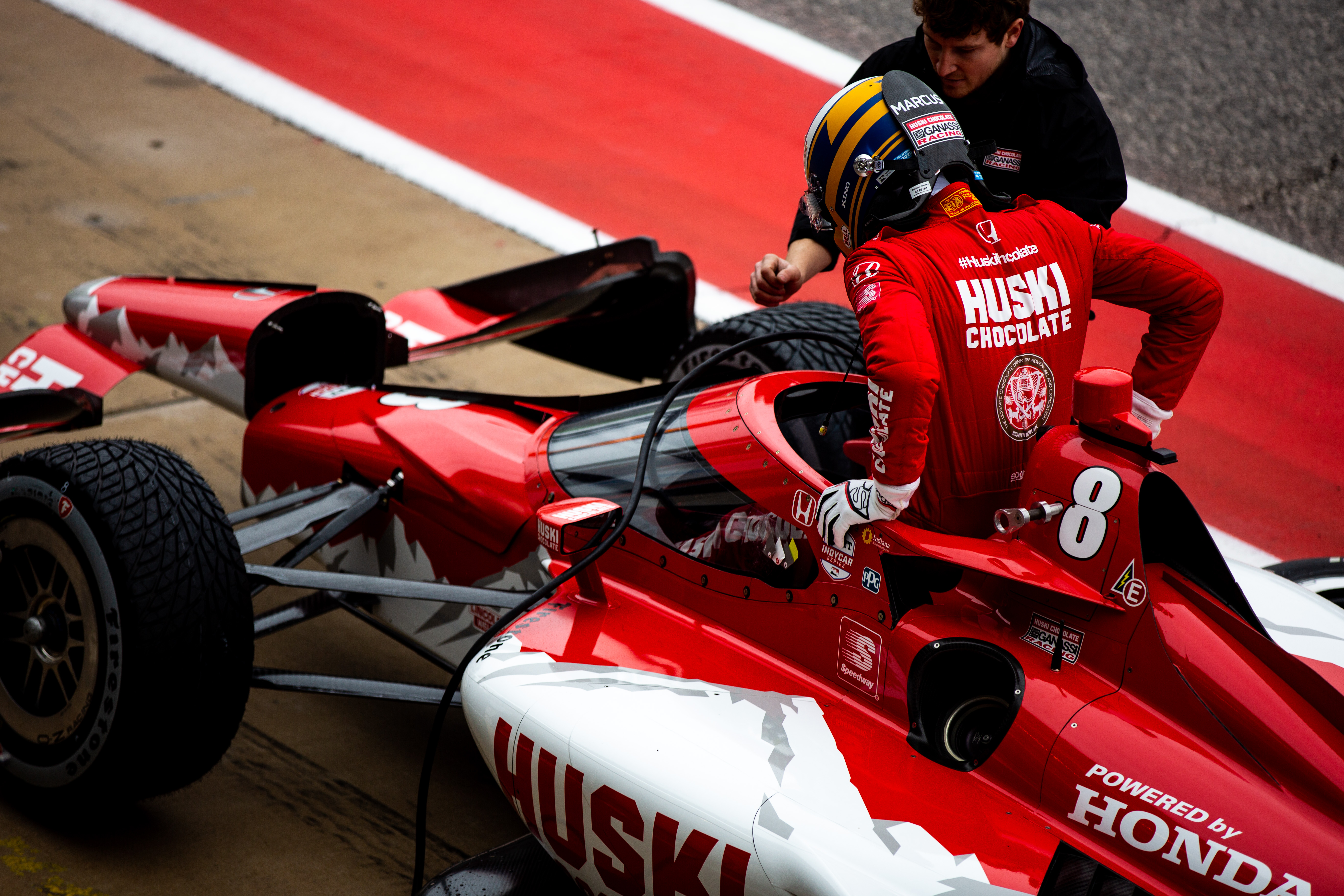 However, the set-ups we see Ericsson and his contemporaries utilise reflect the pinnacle of sim-racing. You can get involved with much, much less expense.
"It's like with everything, when people start to get competitive and it starts to become more popular, people are developing more advanced stuff and the prices go up," says Ericsson.
"But I still think that for not too crazy money, you can still get a decent set-up and get into it.
"I don't think you need a set-up like me or Felix have to start doing your own thing."
That, perhaps, is the underlying message to take away from Ericsson's dive into the deep end of home simulation. It serves to highlight just how complex that level is, but that doesn't mean we should lose sight of the massive world underneath.
As Ericsson acknowledges, this is a world in which racing can actually be taken to the masses, whether the masses seek entertainment or to take their first step into driving properly.
"It's a good way to get a feel for it, and I still think that it's a fun way," he says.
"I like the system where you can race other people online. It's a fun way of doing it, and learning and simulators these days are getting more and more realistic.
"And I think if you can be really fast on the sim, you should be able to be at least decent in real life."