Mike Epps, Stoffel Vandoorne and Erhan Jajovski won the three qualifying heats in the title decider for The Race All-Star Cup – Fully Charged by ROKiT Phones.
The final round of the inaugural mini-season was held at a Mercedes Arena-less Nurburgring in Norma LMP3 machinery.
Simracer Jajovski came into the round top of the overall standings, while Epps, BMW Formula E driver Maximilian Gunther and ex-IndyCar man Gabby Chaves were locked in a three-way tie for the pro driver honours.
But while Jajovski, Epps and Gunther all progressed into the grand final at their respective first attempts, Chaves had to battle his way through the Jones Soda Last Chance Qualifier.
Epps was unmatched in the opening group across qualifying and the race, taking pole position by half a second over nearest rival Yifei Ye and leading the five-lap race from lights to flag.
Ex-Renault F1 junior Ye managed to initially stay within a second of Epps, having fought off a Turn 1 lunge from Job van Uitert, but didn't have the pace to put the leader under pressure and settled for finishing a distant runner-up.
Van Uitert, Martin Plowman and Bradley Smith secured the other grand final spots on offer in the opening heat, with Smith booking his ticket courtesy of a last-lap divebomb at the Dunlop hairpin on World Rallycross frontrunner Kevin Hansen.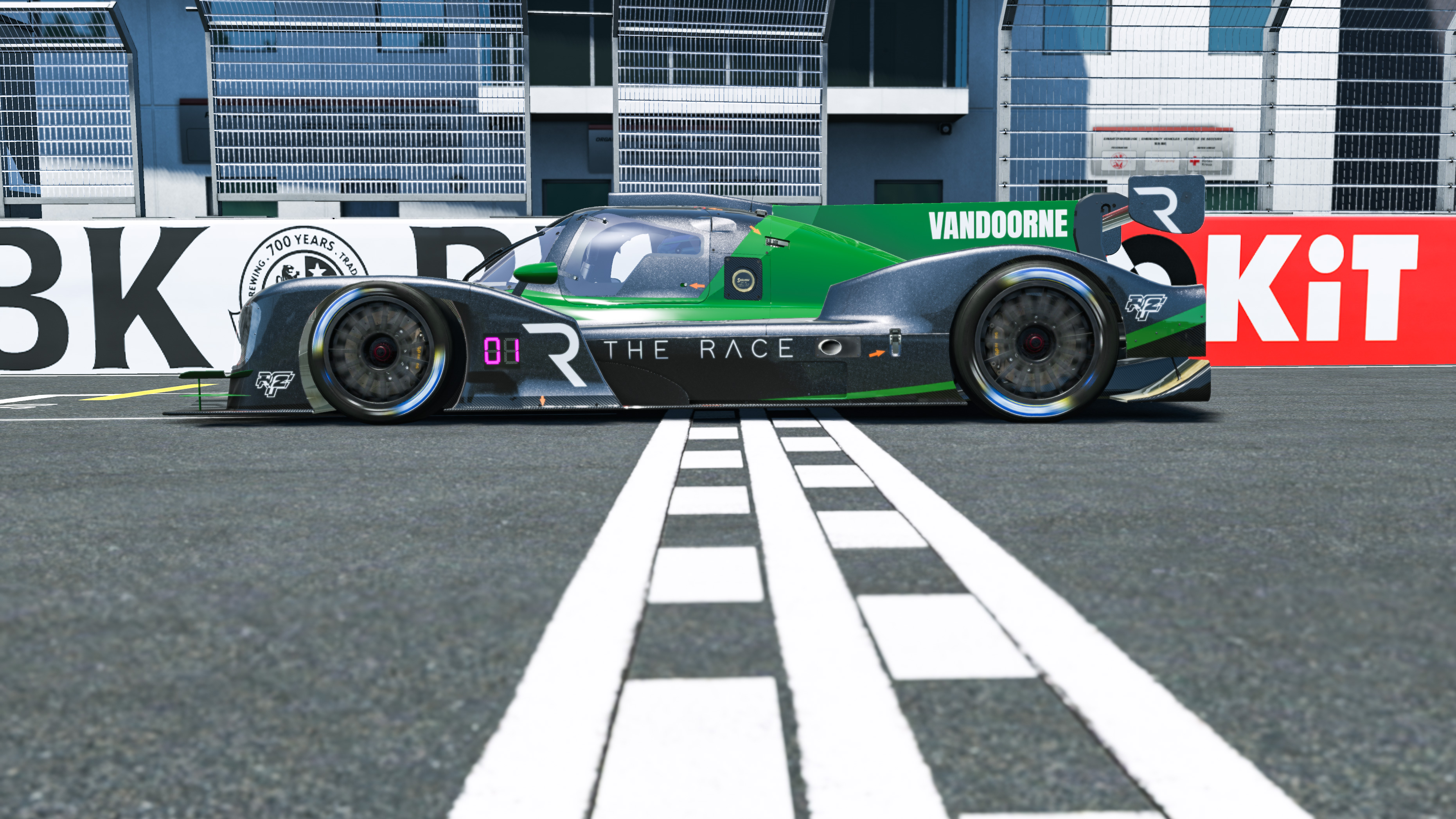 The second pro racer group was similarly straightforward as Mercedes Formula E driver Vandoorne likewise took a lights-to-flag win.
Vandoorne had his initial benchmark in qualifying matched exactly by Esteban Gutierrez – who he is set to share Mercedes F1 reserve duties with in 2020 – but the Belgian's second attempt wrapped up pole as he became the first driver to dip below the 1m35s margin across qualifying.
BTCC star Tom Ingram had qualified second, but was muscled down to fourth by Gutierrez and Guenther – the latter fresh off winning Formula E's online series opener – through the opening sequence of corners.
All three then spread out behind a dominant Vandoorne and secured their grand final spots, while the crucial fifth place went to Sebastian Montoya.
Montoya overtook WTCR ace Esteban Guerrieri on the opening lap, and Guerrieri then crashed in pursuit while heading onto the start-finish straight.
Jajovski made it three wins from pole across the qualifying races, but the simracer heat proved far more dramatic for his main championship rivals Nikodem Wisniewski and Bono Huis – who headed into Saturday 14 and 22 points adrift respectively, with 35 up for grabs.
Williams Esports driver Wisniewski looked like challenging Jajovski off the line but fell prey to Kevin Siggy instead, and got sideways trying to stay side by side with his rival.
Though he'd caught the slide, Wisniewski was swallowed up by the pack in the next few corners, dropping down to seventh – although he then quickly turned that into sixth place by overtaking Jernej Simoncic under braking into the NGK chicane.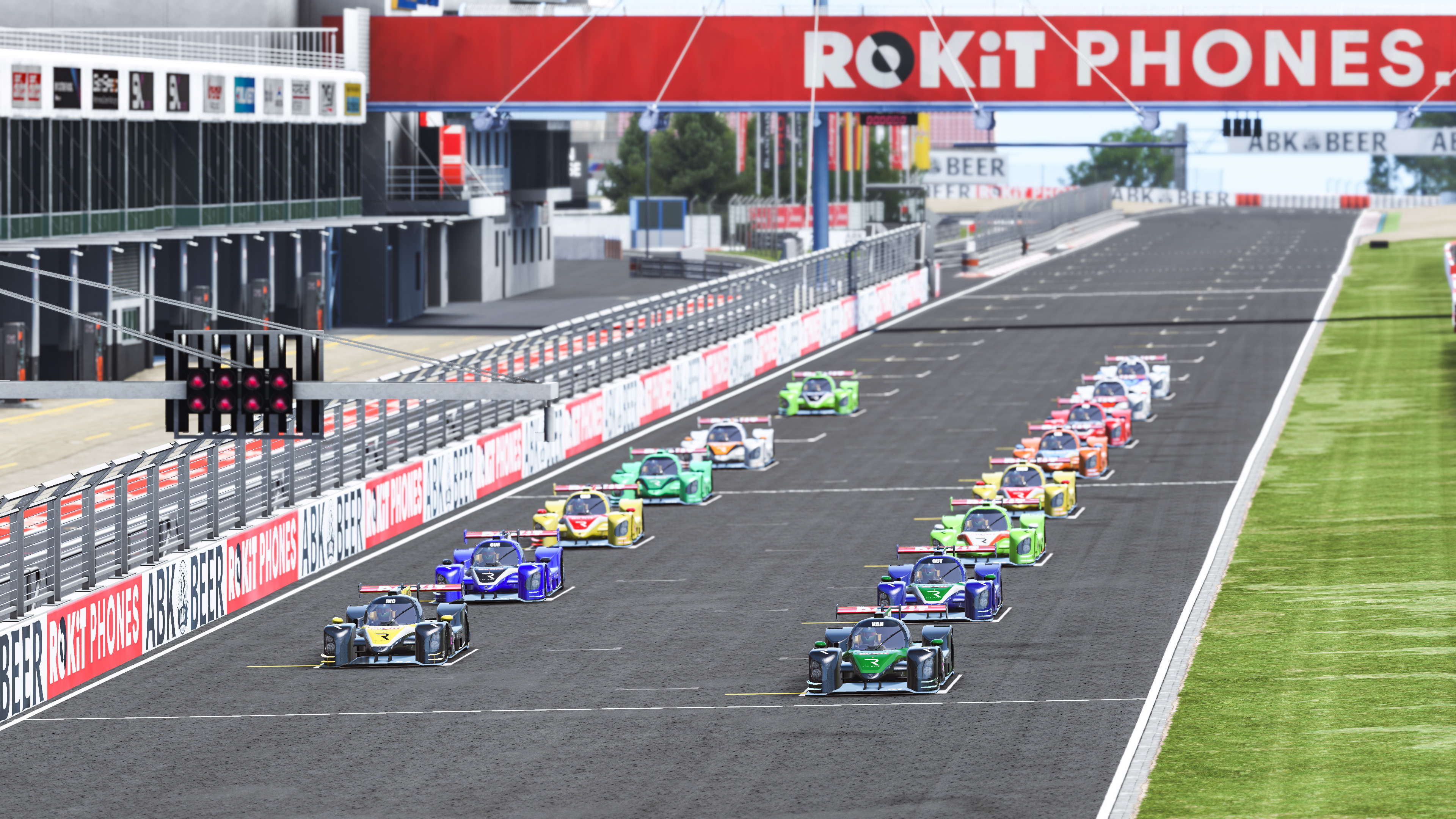 And as Jajovski, Siggy, Alen Terzic and Kuba Brzezinski made up the top four, Wisniewski caught Huis for the final transfer spot on the penultimate lap, tapping him wide on entry into the first chicane and making use of Huis' compromised exit to complete the move.
Huis was unable to retaliate and, missing out on the grand final, dropped out of championship contention, while Wisniewski still retains an outside chance at dethroning Jajovski.
With 15 grand final starters determined, an incident-packed Jones Soda Last Chance Qualifier allowed five more pro drivers into the main show.
Chaves, a distant sixth in the first heat, lined up second on the grid behind Harrison Newey but overtook him on the line to the first corner and was soon well clear, avoiding the pack chaos that unfolded behind and culminated in a humongous aerial crash for Formula 2 racer Sean Gelael.
Jaguar Formula E driver James Calado overtook Newey for second at the start of the second lap, with Guerrieri taking advantage of the forceful move to move up to third. The trio all progressed into the grand final, with Harry Tincknell joining them courtesy of a fifth-place finish.