The 2009 Formula 1 world champion Jenson Button claimed his second win in the Legends Trophy contest as part of the The Race All-Star Cup – Fully Charged by ROKiT Phones.
The fifth edition of the Legends Trophy tasked motorsport stars of the past with tackling a Mercedes Arena-less grand prix layout of the Nurburgring in Mercedes M23s, and featured an ultra-close qualifying showdown, as Button edged out five-time Le Mans 24 Hours winner Emanuele Pirro.
The 15-time F1 grand prix winner had trailed Pirro with just seconds left on the clock but fired in a 1m34.302s to seal pole by three-thousandths of a second.
And this proved crucial as while Button nailed the start and was clear into Turn 1, Pirro lost out to Jan Magnussen heading into the first corner and then dropped to as low as 14th as a result of two separate incidents further into the lap.
Magnussen's time as Button's main pursuer was likewise short-lived, as he was reeled in by Juan Pablo Montoya, who pulled off an overtake down the inside of Turn 1 at the start of the second lap.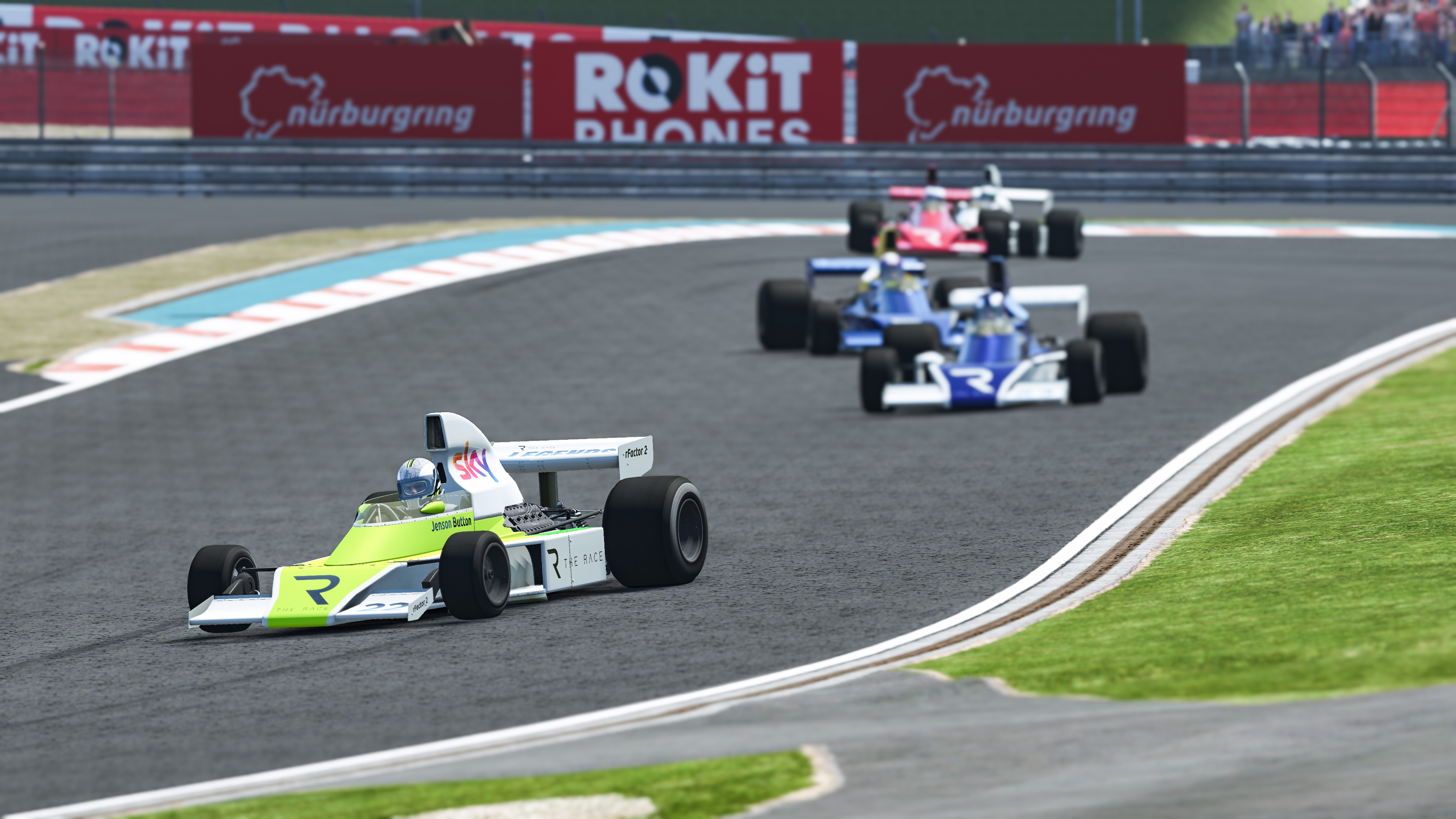 By then, however, Button was already a second up the road, and he would only get further clear en route to the chequered flag, finishing the six-lap race with more than two seconds in hand over Montoya.
"Just keeping on the circuit, you're so tense on the steering wheel, even if you've got a two-second gap at the front – because it can so easily go wrong, you just can't feel the rear end so well," Button said afterward.
"But, yeah, sorry that race wasn't so exciting but it was a good race for me. I could see in the mirrors there was a bit of action going on with Jan and JP [Montoya], so it was cool to watch, but I'll take the win any day."
Magnussen, who had beaten Button in an enthralling Lime Rock showdown last time out, made it a podium fully made up up ex-McLaren F1 drivers.
Touring car legend Andy Priaulx took fourth place after passing Michel Jourdain Jr into the NGK chicane on the opening lap, with Jourdain also slipping behind Vitantonio Liuzzi later on to finish sixth.
Pirro recovered to an eighth-place finish, behind Darren Turner.