BS+COMPETITION won the 2020 24 Hours Nurburgring iRacing event, beating the MAHLE Racing Team by only 27 seconds at the end.
Neither team was the fastest in the GT3 class to begin with as Team Redline Black took pole position.
But a crash for Team Redline Black with just over four hours of the race to go cost them the lead as they had to sit in the pits for about half an hour.
With driver Christopher Dambietz behind the wheel, he was coming up to lap one of the cars from the TCR category.
However, the TCR tagged the rear of the GT3 car as it went past, sending Dambietz into the wall and giving his Ferrari suspension damage.
He tried to limp the car back to the pits for the remaining half a lap but, with the car almost unable to turn left, Dambietz had to pull over and take the virtual tow back to the pits, costing the team 10 minutes before they could even start to repair the car.
The crash promoted MAHLE up from second to first, but they were overtaken by BS+COMPETITION's Laurin Heinrich with a move made in the first few corners and just under four hours of the race still to run.
For the lead…

Watch the final phase of the @iRacing 24h Nürburgring powered by VCO live:

📺 https://t.co/YJp5ZEUoYC#vcomotorsports pic.twitter.com/P0DekJvQ9u

— VCO 🕹🏎 (@vcoesports) April 26, 2020
From there BS+COMPETITION, made up of drivers Laurin Heinrich, Alexander Voss and DTM driver Philipp Eng, slowly extended their lead and took the race win.
Team Redline may have finished in fifth with their Black team but they had much more success in the Cup class, winning with their Porsche24 Driven By Redline team.
It was nearly a 1-2 for Redline as the Team Redline Cup team, whose trio of drivers included F1 race winner Max Verstappen, were running in second and were still contenders for the class win.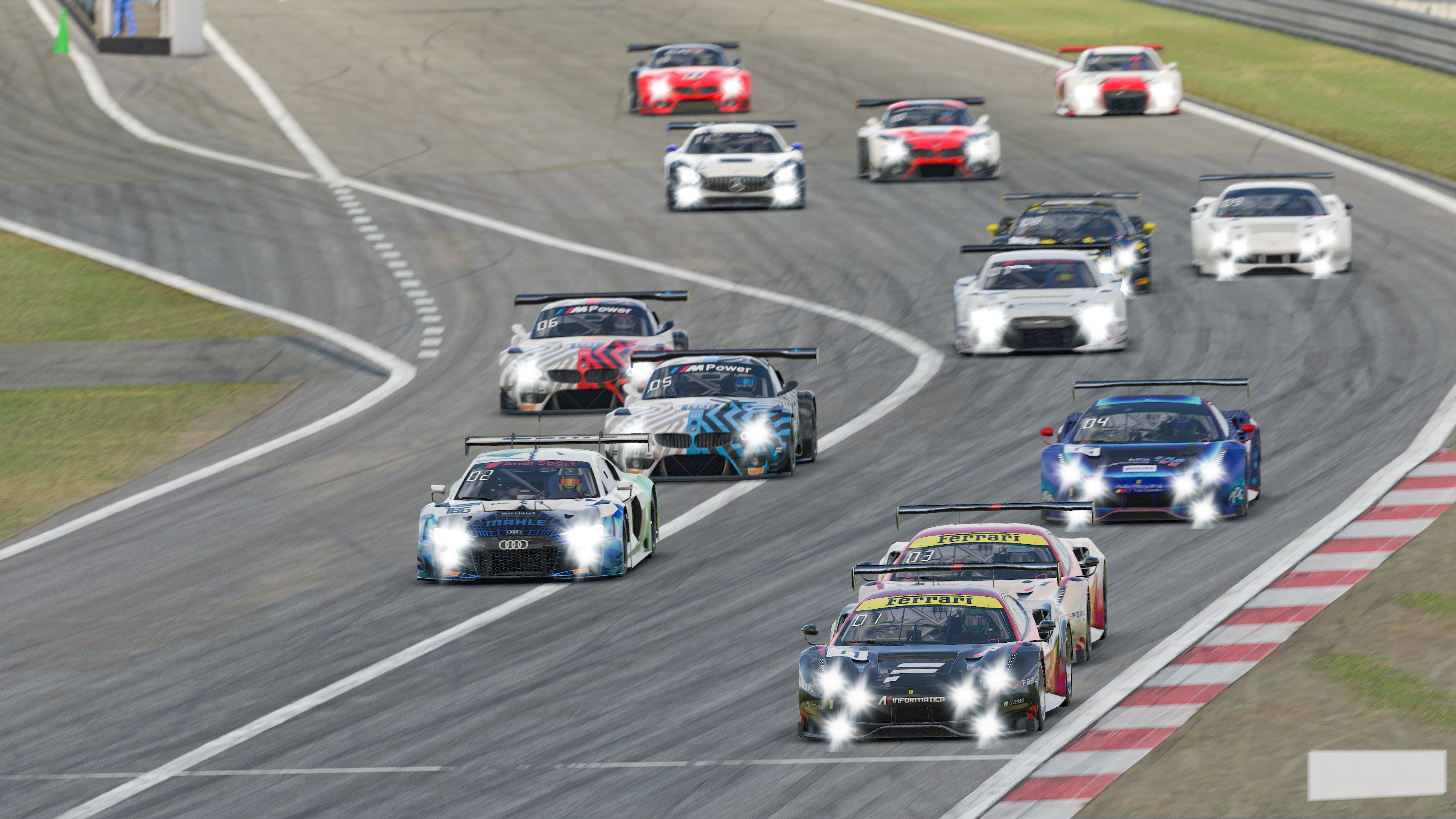 A mistake from Ayhancan Guven, running wide and sliding into the barrier, gave them an extended pit stop late in the race.
Therefore R8G Esports, Romain Grosjean's esports team, finished second in class.
Sorg Rennsport Esports won in the GT4 category, two minutes ahead of Team RSO 397 and at least one lap ahead of everyone else.
Finally, the SimRC team came first in the TCR class, with Vendaval Simracing Blue in second and Full Send Racing 85 third.
Full Send's podium finish came under threat from Team Heusinkveld as their GT4 class car toured in front of the TCR car to give it the benefit of slipstream in a bid to catch up and pass Full Send 85 for third.
The next iRacing special event is the Indy 500 scheduled for May 15.