Season two of The Race All-Star Series – Powered by ROKiT Phones featured the arrival of major teams.
Both the Pro Cup and Sim Masters categories had new teams' contests, and they attracted some of the biggest names in both real-world and virtual motorsport.
In the Pro Cup it was a simracing newcomer with a very famous real-world motorsport and automotive pedigree that came out on top: Aston Martin.
Beating the well-established esports arms of the Mercedes and Williams Formula 1 teams to that title was a big result to cap off a strong debut for Aston Martin in the world of esports.
On top of that Nicki Thiim, one of two drivers who officially represented the team, won the Pro Cup drivers' championship and finished on the podium in three of the races.
One of those podiums came in Estoril's reversed-grid race, where he made up 32 positions in the 10-lap race to get to third.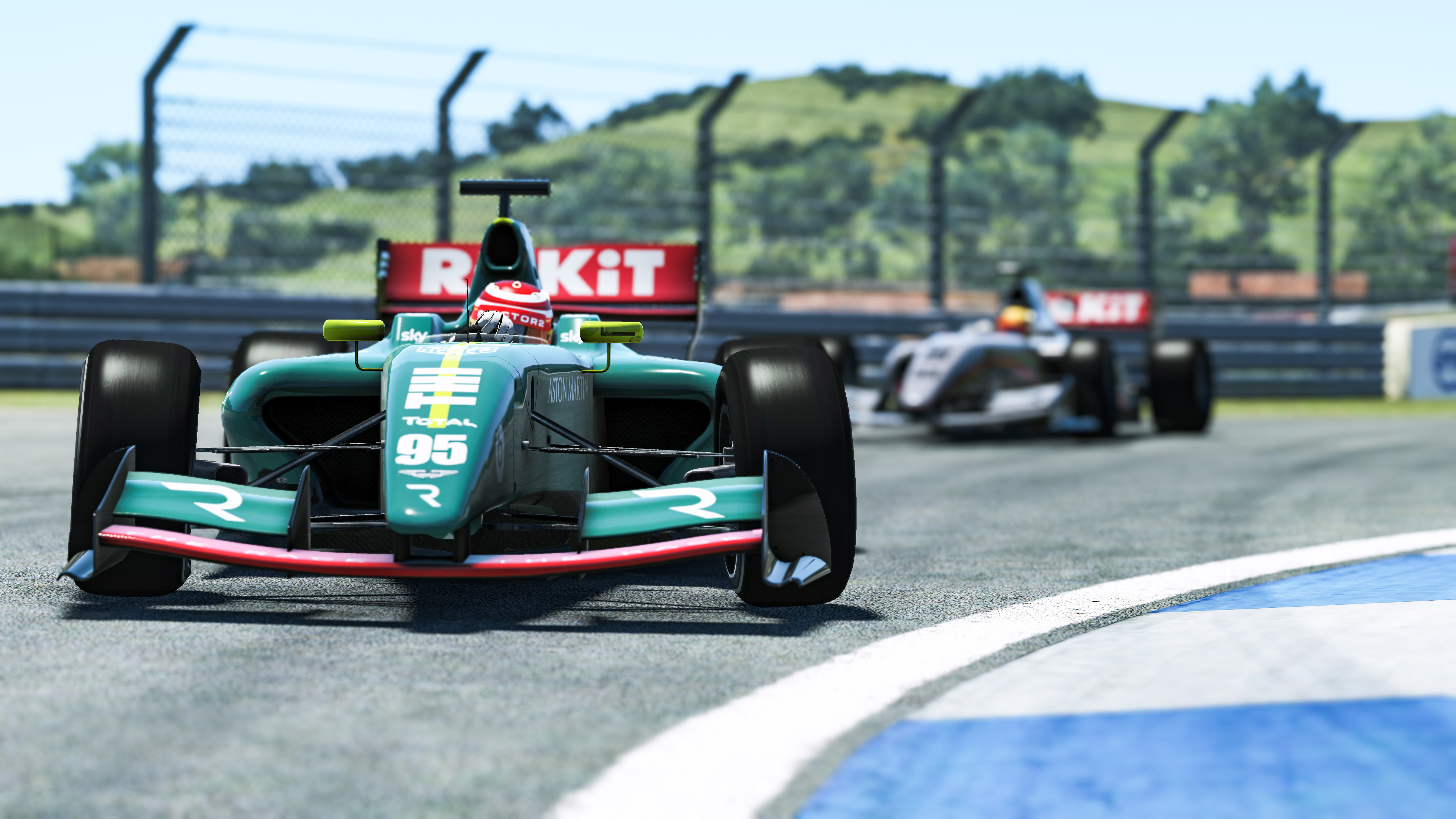 Thiim and team-mate Charlie Eastwood have plenty of esports experience from their own lives, even though Aston itself only recently got involved in simracing.
Aston Martin Racing's team captain is three-time Le Mans 24 Hours class winner Darren Turner – who's also a competitor in the All-Star Series' Legends Trophy (pictured below).
He explained that what initially started as just a bit of fun grew into something the team took more seriously as the five-round championship progressed.
"I can see already from all the testing that's going on what is involved to being truly competitive in esports" :: Darren Turner
"It's all pretty new to everyone at Aston Martin Racing, obviously quite a few drivers have been doing online racing for a while but just for fun," Turner told The Race.
"If you take the five weeks the championship was going, it changed even during that period.
"Initially it was just the drivers enjoying it and having a bit of fun, then as we got more involved the engineers from Aston Martin Racing have given up their time to get involved as well.
"Not to anywhere near the same extent of a professional team going racing but more just for some experience for everyone to understand what's behind esports."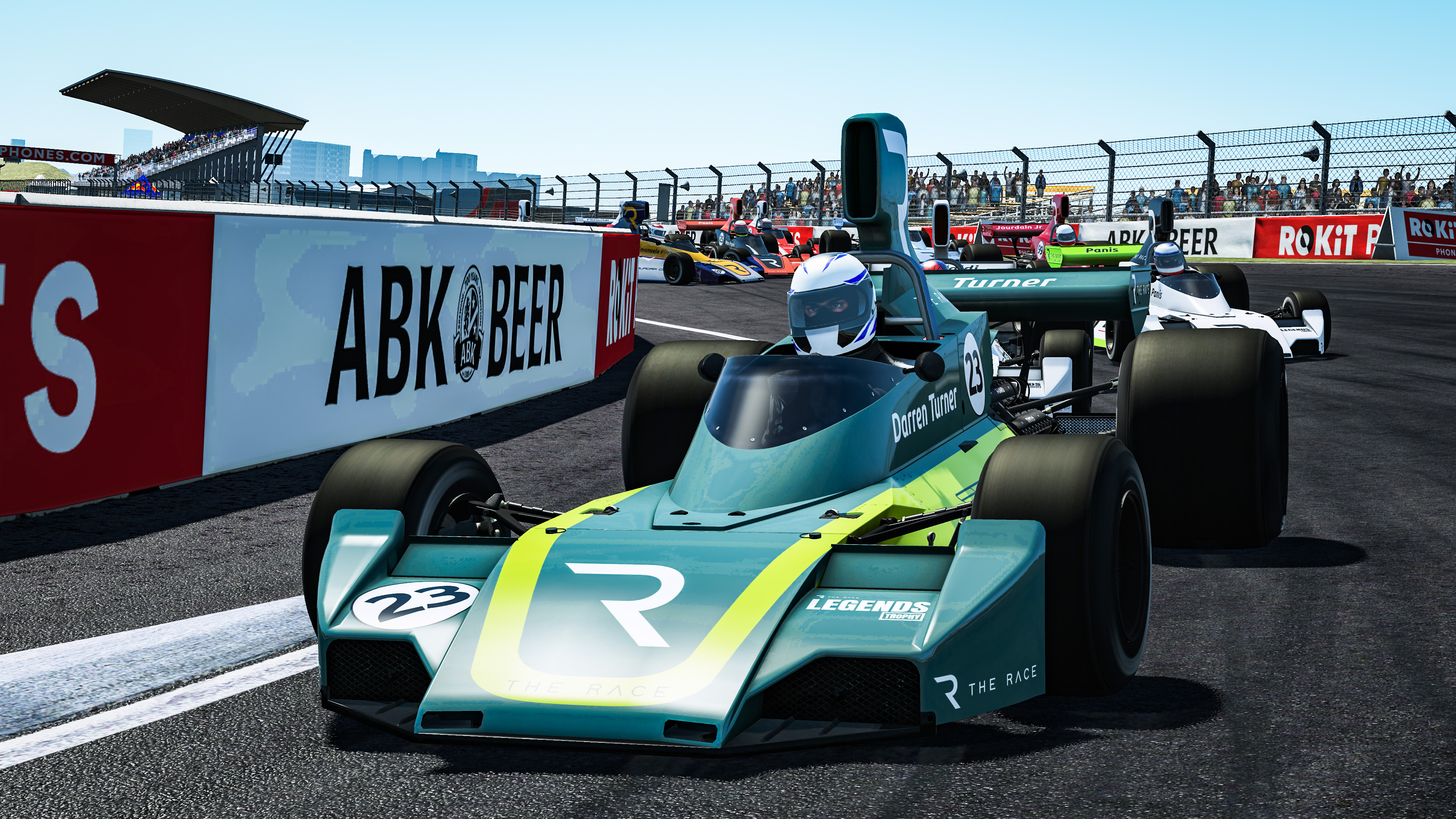 Aston's esports operation is still much smaller than it would be for a real world race weekend.
However it's not just Aston Martin's drivers who are getting involved, as some of Aston Martin's team members and engineers, as well as people from Turner's company Base Performance Simulators, have all given their expertise.
It's evident that they're taking the upcoming Virtual 24 Hours of Le Mans almost as seriously as the real deal.
"Charlie Eastwood and Nicki Thiim are very experienced simracers, they've always been competitive in that world and it's their hobby," Turner says.
"They have got a lot of experience in that world and some of what I can bring to it is on the technical side, especially with the guys that work here at Base Performance as they're able to contribute a lot in the background as well.
"It's a big team effort from everyone but it's a small team that's been involved.
"There's three or four from Aston Martin Racing then the drivers Jonny Adam, Charlie Eastwood, Maxime Martin and obviously Nicki Thiim as well and then myself.
"The focus now is on how we get three cars to be competitive at Le Mans and I can see already from all the testing that's going on, the work that's going on behind the scenes in preparation, what is involved to being truly competitive in esports.
"It's early days and we're just gaining information and seeing what we can take from esports and then work out what the next steps will be after we've done Le Mans."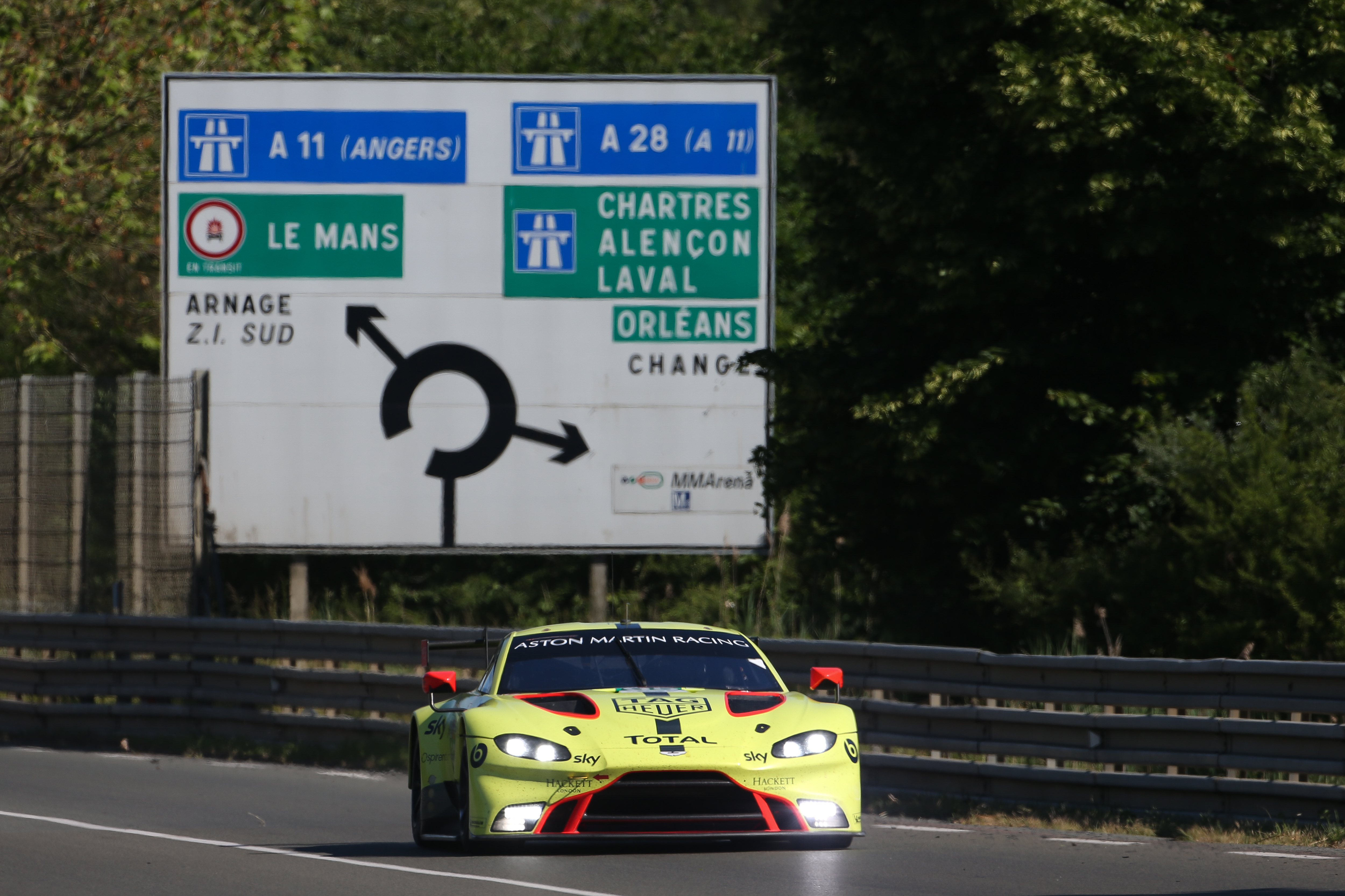 Since the company has only very recently got involved in simracing, it's still deciding what direction to take their esports programme in the longer term.
The pandemic has given Aston Martin the opportunity to explore esports when it otherwise might not have done and it's still finding out exactly what it can gain from it.
But the motivation for racing in the Virtual 24 Hours of Le Mans is much the same reason Aston races in the real event, and that's to show off the brand.
"All of us have had some sim experience at different times and some are certainly more involved in general esports anyway but it was just a chance for us to keep competitive and racing, which is good to do anyway," Turner says.
"It's a good way of looking after the team sponsors since we can go race at Le Mans and show the Aston Martin Vantage GTE off in a different way to racing for real."