Formula E enters its final season of Gen2 competition in 2022 with, as usual, a fearsome entry list of talent.
What makes this bunch different this season is an added diversity that incorporates the all-electric world championship's first American driver for seven years (Oliver Askew), a recent Formula 1 points-scorer (Antonio Giovinazzi) and a Formula 2 winner (Dan Ticktum).
For the last two seasons, the wheat has dominated the chaff, which now simply doesn't exist. Formula E, therefore, continues to lay a decent claim for again having the most strength-in-depth talent pool in world motorsport.
To rank the driver line-ups effectively is therefore an almost impossible task. This is especially so for this season given the all-new qualifying format.
The quality is undeniable and there throughout, but we tasked our writers to get off the fence and rank the line-ups from worst to best. The following is our combined ranking, following the application of a classic FIA 25-18-15 etc points system to each writer's top 10.
11. Dragon Penske Autosport
Sergio Sette Camara / Antonio Giovinazzi
1 point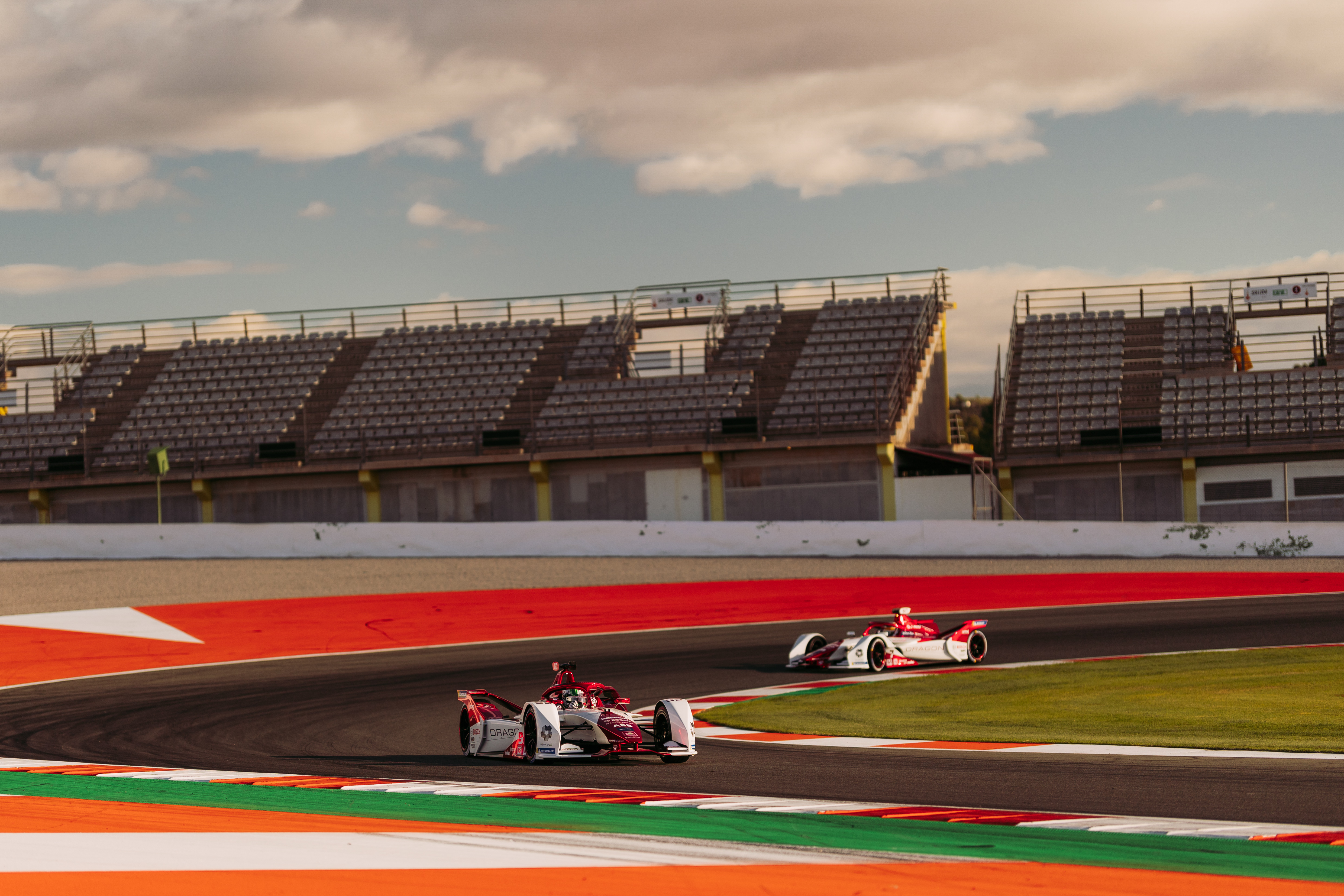 It's a testament to the strength of the Formula E field that Dragon Penske Autosport's line-up of a current F1 driver and an F2 race-winner and F1 simulator driver is at the bottom of our list.
All but one (Josh Suttill) of our five participating writers placed Dragon 11th out of 11 teams with scepticism over Giovinazzi's commitment and Sette Camara's consistency as the main concerns.
Matt Beer points out that "too much of Giovinazzi's reputation rests on one (admittedly awesome) GP2 season" in 2016 and labelled Sette Camara's 2021 campaign "erratic", predicting that this driver line-up won't last long.
Formula 1 writer Scott Mitchell says he's been "surprised" by Sette Camara's peaks in Formula E, but believes that his inconsistent form and Giovinazzi's adaptation curve leaves this line-up as the "most compromised".
Sam Smith thinks Sette Camara "deserves a better seat" and hopes he can stay motivated to secure more competitive machinery for the beginning of Formula E's Gen3 era in 2023.
In contrast to his colleagues, Suttill is slightly more optimistic of the Sette Camara-Giovinazzi pairing, believing Sette Camara produced some of the best qualifying laps last season and thinks Giovinazzi's strong street racing pedigree (with wins at Pau and Baku during his junior career) will transform him into a respectable Formula E driver.
10. NIO 333
Oliver Turvey / Dan Ticktum
8 points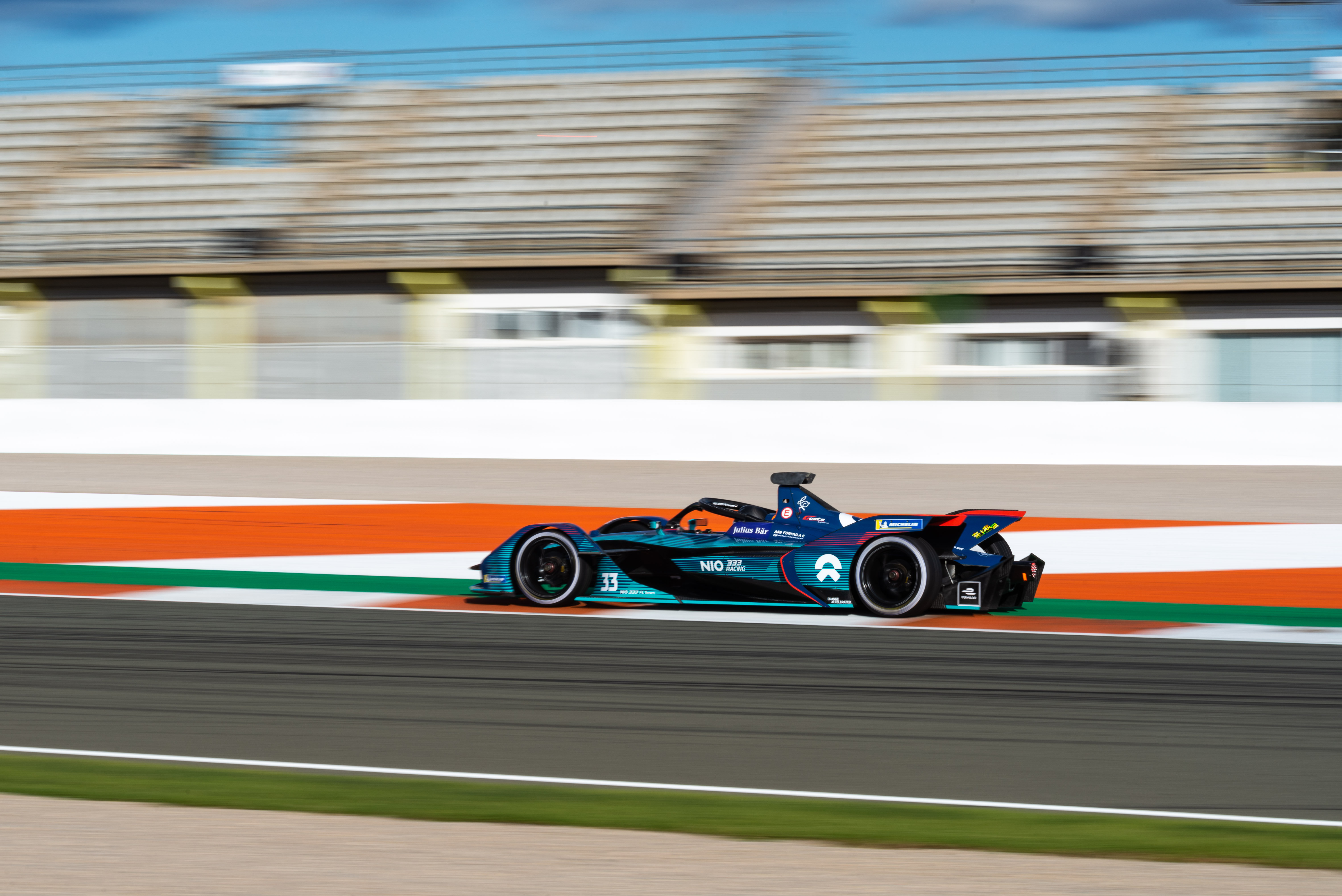 NIO 333 has placed last in the manufacturers' championship for the last three Formula E seasons, but it avoids the bottom spot on our list, only placing 11th and last in Suttill's list.
Beer, who placed NIO's line-up eighth on his list, was full of praise for Oliver Turvey ("a driver like Turvey is a godsend for a team like this – reminiscent of Justin Wilson's heroics for IndyCar minnows") and believes that there's clearly a very strong potential within rookie Dan Ticktum, it just depends if the team can unlock it.
Smith believes Ticktum could be exactly the shake-up that the team, series and Turvey needs if Ticktum is able to survive "the inevitable brickbats and disappointments". Mitchell has "no doubts" about Turvey's class, saying it "depends on how F2 wild child Ticktum adjusts", although believes that the driver line-up is "unlikely to be the limiting factor at a team that's been last three seasons in a row".
Suttill referenced Turvey's "most disappointing year" in the championship so far last year as his reasoning for placing NIO 333's line-up last, but Valentin Khorounzhiy is hopeful that if Turvey can "return to his earlier form and if Ticktum can harness his full talent" then NIO 333 will have a solid line-up on its hands.
9. Andretti
Jake Dennis / Oliver Askew
15 points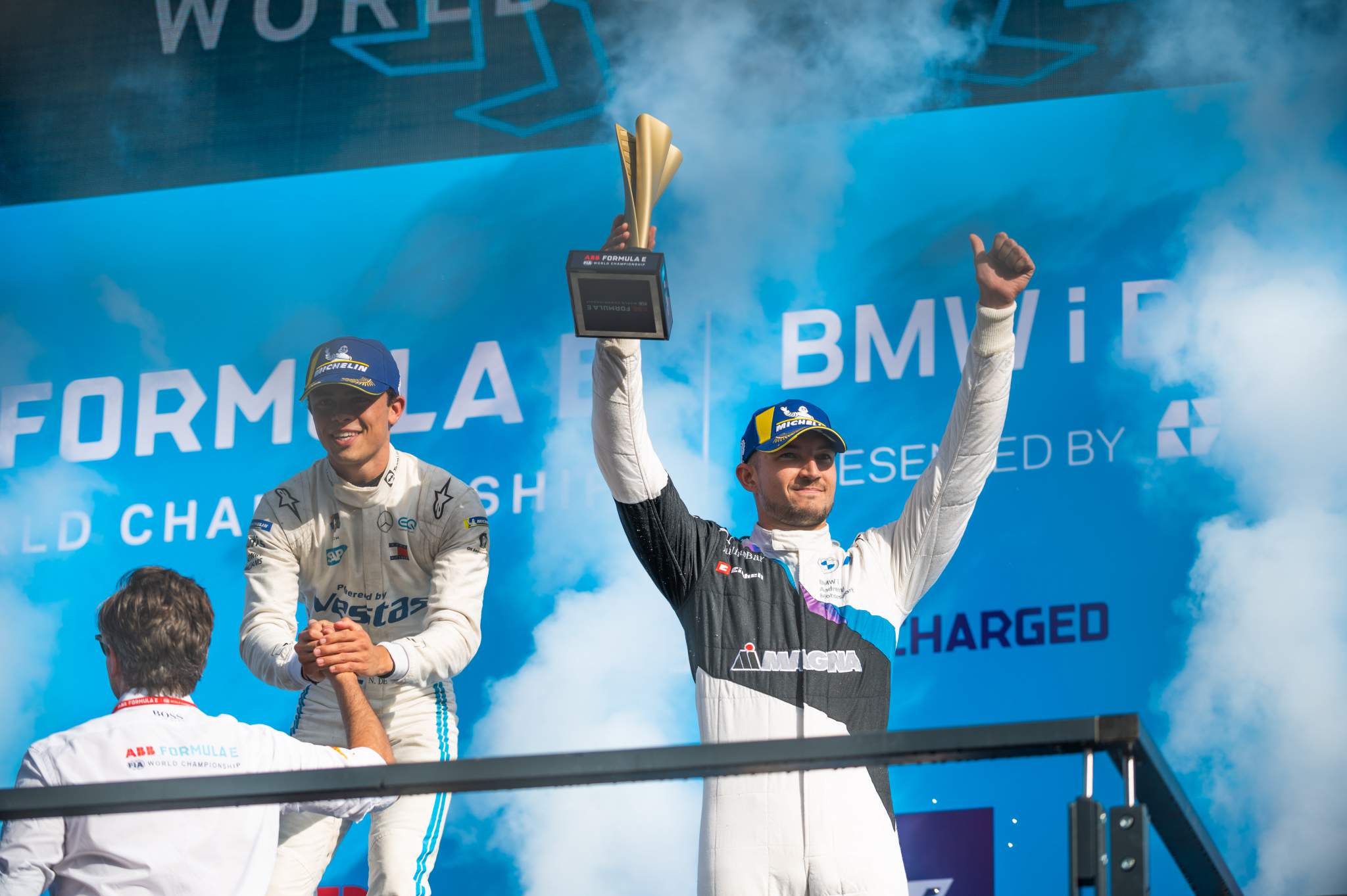 "The hardest line-up to place on this list because Oliver Askew is such an unknown," was a familiar theme throughout the lists with question marks over how much of the promise Askew has shown in America be translated into Formula E.
Smith states that Askew needs "to learn quickly or he'll be sucked under," while Khorounzhiy believes Askew "definitely is a massively talented driver who deserved more of a crack at IndyCar" but is unsure how his transition to all-electric life will go. Mitchell thinks Askew is "the driver with the most to prove in FE" and that leaves Andretti compromised.
Beer believes Askew hasn't lived up to his junior promise but rated Jake Dennis as an "absolute star" in his rookie Formula E season last year.
8. Nissan e.dams
Sebastien Buemi / Maximilian Guenther
27 points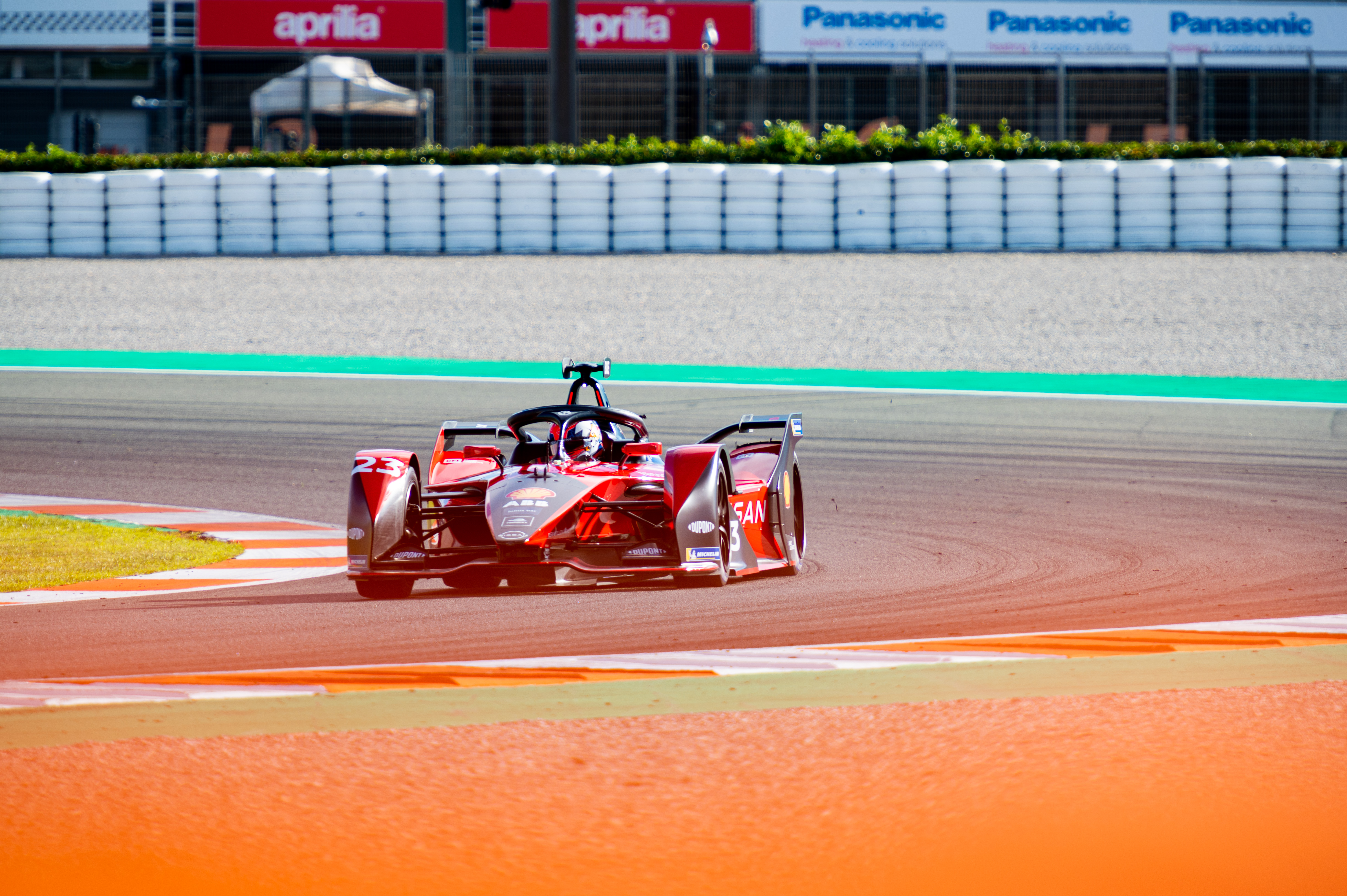 "A wounded Buemi is a potent proposition after last season and Guenther learns with every analytical lap. Expect a major Nissan fightback with this pair," is Smith's prediction for Nissan's season.
Mitchell sees Guenther as "a quality replacement for Oliver Rowland" but believes the quality of this line-up depends on how much of a recovery Buemi can make from his miserable 2020/21 season.
While Smith, Mitchell and Suttill all had Nissan sixth on their lists, Beer and Khorounzhiy were less favourable towards Nissan's new line-up.
Beer's blunt assessment ("two drivers with some brilliant Formula E highs in their past but Buemi's 2021 was bizarrely underwhelming and Guenther just seemed to be constantly hitting things") explained why he had them 10th on his list, while Khorounzhiy rated them ninth.
"If you married Guenther's pace and Buemi's experience, you'd have a definite Formula E title contender," he wrote.
"As it stands, the former is still to prove he's not erratic, and the latter seems in a tailspin that might be terminal for his FE career."
7. Porsche
Pascal Wehrlein / Andre Lotterer
28 points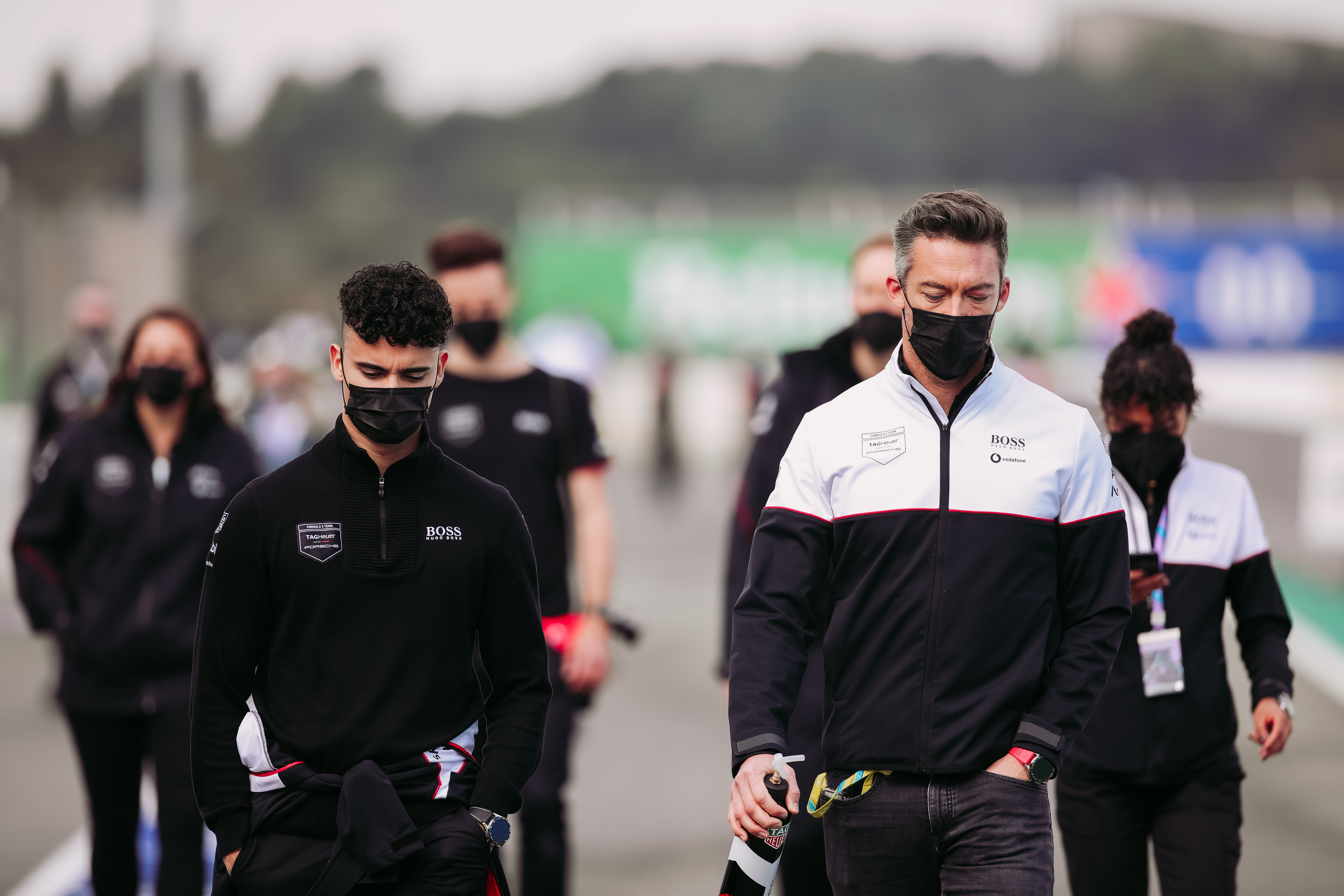 All of our writers believe Wehrlein should be a Formula E winner already, with Smith and Khorounzhiy going as far as calling him a potential title contender, should he get "into the groove".
Suttill labels him "inconsistently brilliant" but lamented the ex-F1 driver's ability to "go missing in races far too often".
Our writers were less favourable to his team-mate Andre Lottterer with a puzzled Beer saying "I don't really get why he kept this drive". Suttill concurred, believing "Lotterer's days in Formula E are numbered", while Smith questioned Lotterer's motivation ("does Lotterer still really want it?").
6. Mahindra
Oliver Rowland / Alexander Sims
30 points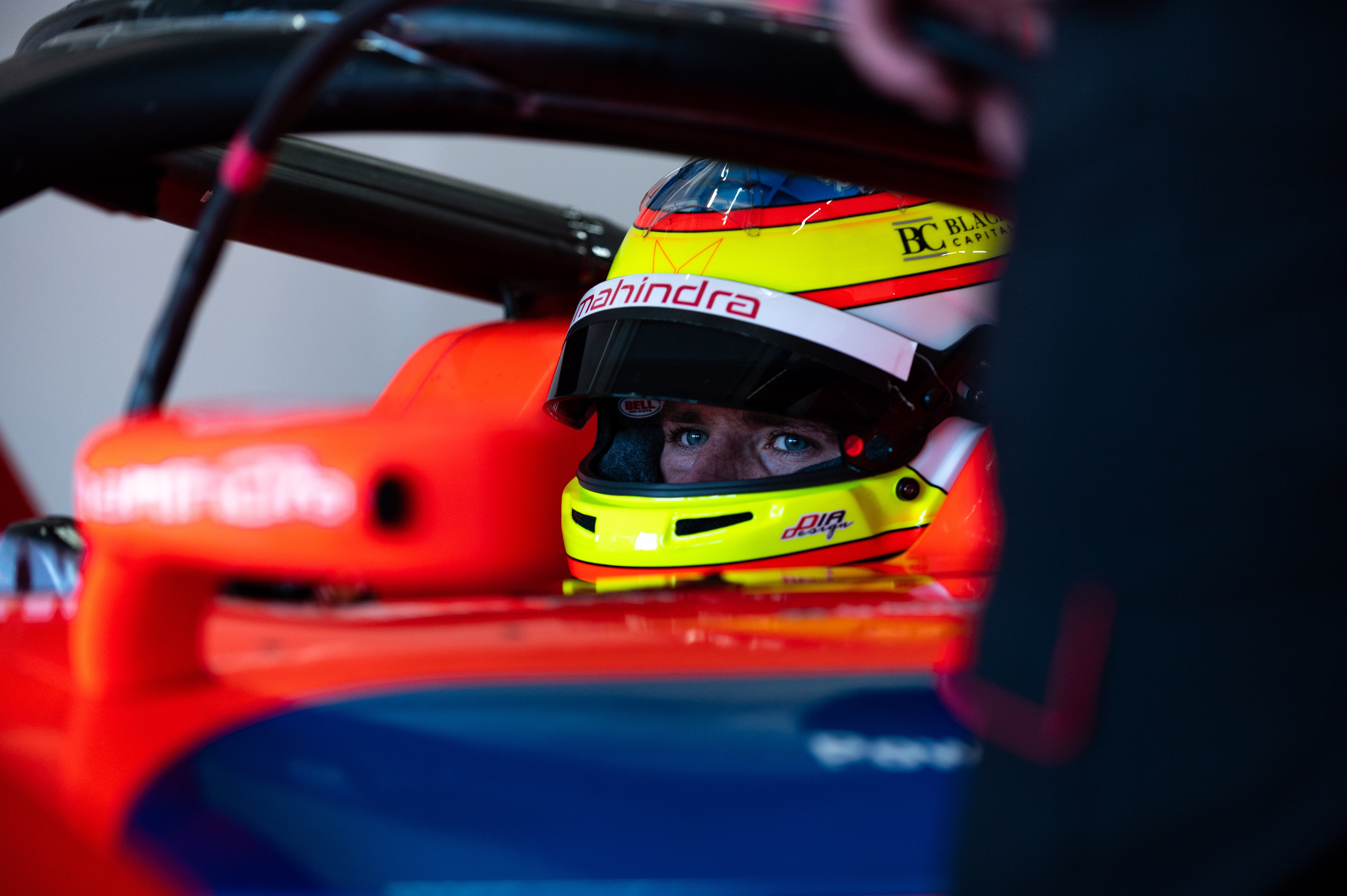 Mahindra narrowly edges Porsche and Nissan on this list with a wide range of placings from our writers.
Mitchell is the most positive, having Mahindra fifth on his list and praising Rowland in particular – "I was really impressed with how much Rowland put Buemi in the shade at Nissan. It's a bold move to strike out with Mahindra but the team's getting a proper talent."
Smith rates Rowland as one of the best qualifiers, while Khorounzhiy is of the opinion that Rowland can challenge Felix Rosenqvist for the future mantle of topping our 'Every Mahindra Formula E ranked' piece that will be written sometime in the next decade on The Race.
There are a few more question marks over Rowland's team-mate Alexander Sims with Khorounzhiy calling Sims's 2020/21 season "worrying" and Suttill believing Sims was the weaker of Mahindra's two drivers last year despite his renewal and Alex Lynn's departure.
5. Venturi
Edoardo Mortara / Lucas di Grassi
52 points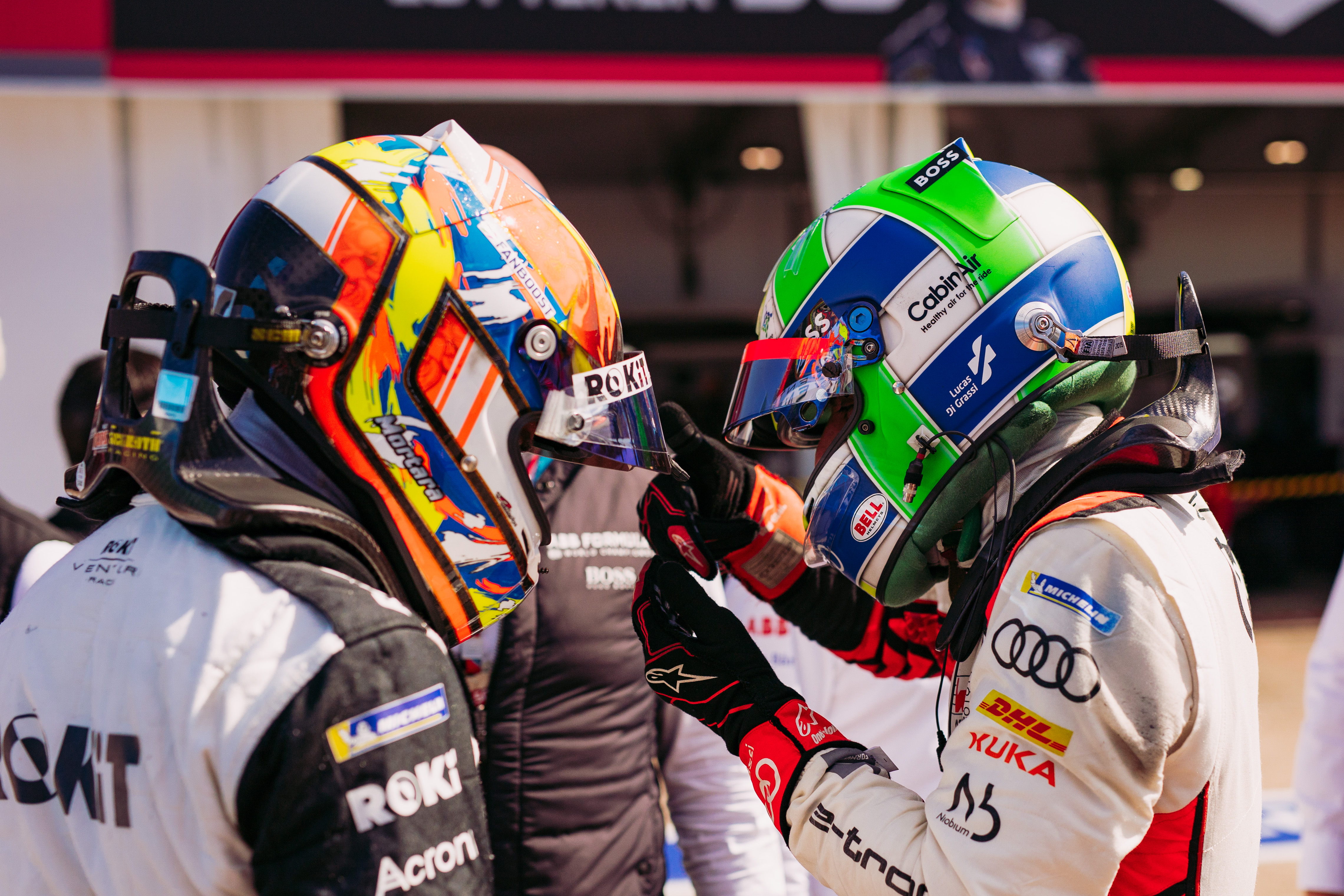 Smith's declaration that "Venturi has never had it so good" is a popular one among our writers. Smith, along with Beer and Suttill, have Venturi's line-up as the fourth-best in Formula E.
Beer believes Venturi has "two wily racers", while Suttill believes Mortara will "not be easily swept aside by di Grassi – an ultra-competitive dynamic that will only boost the team".
Mitchell is less positive about the quality of Venturi's line-up, placing it behind Mahindra and Nissan. Although he does call di Grassi "custom-built" for Formula E and believes on his day, Mortara is "absurdly good", those days just don't come often enough compared to some of his rivals.
Khorounzhiy believes Mortara "deserves a crack at a works team drive" but still rates Venturi as a "very solid operation with a strong Mercedes package". Qualifying is di Grassi's weakness and it's one that marginally keeps Venturi outside of Khorounzhiy's top four as well as our overall one.
4. Envision
Robin Frijns / Nick Cassidy
54 points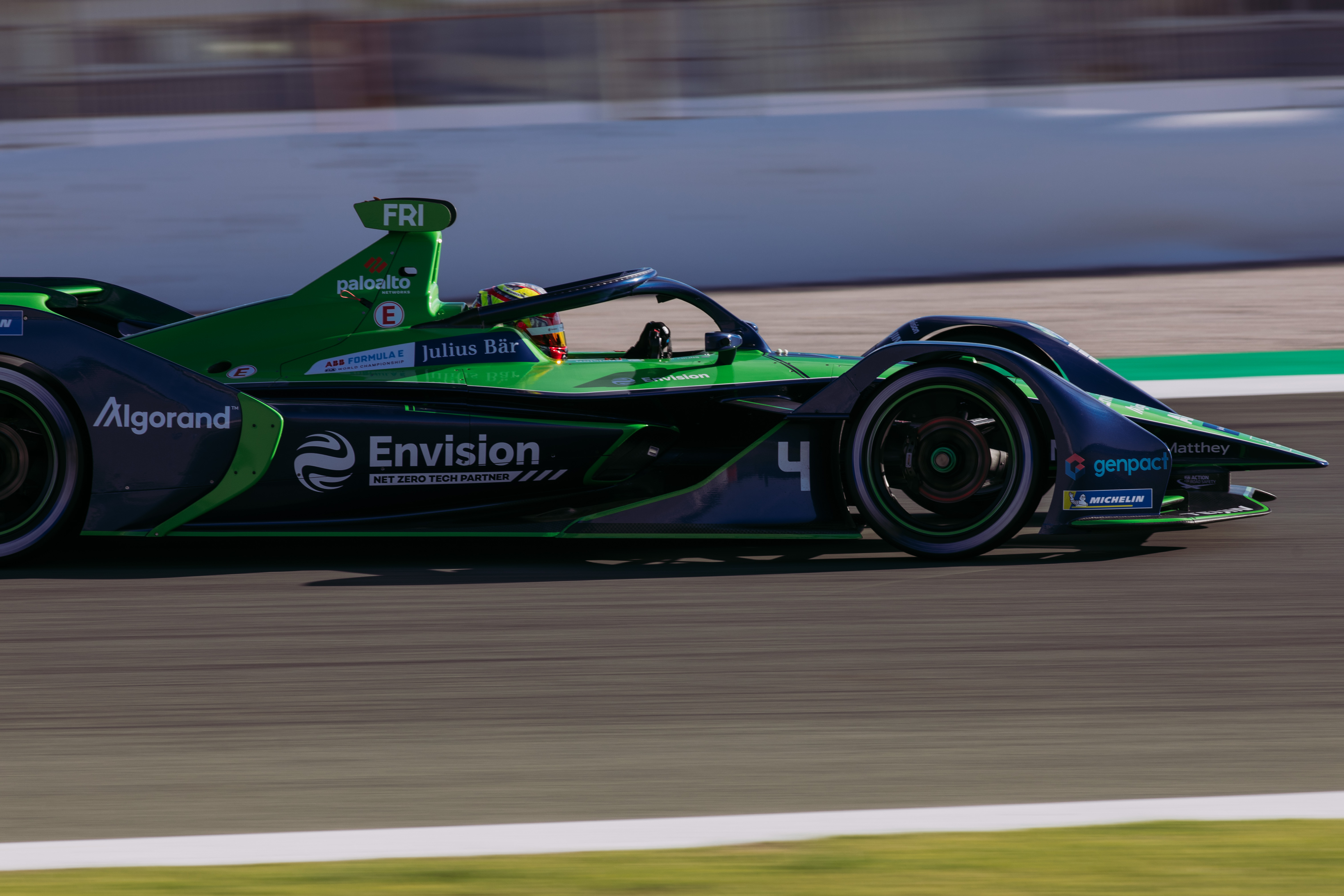 Envision's unchanged line-up just claims fourth on our list, owing to a pair of fourth-best placings (Mitchell and Khorounzhiy), with the other writers rating them fifth-best.
Khorounzhiy rates Robin Frijns as "sneakily ultra-effective" and believes Nick Cassidy's underlying pure pace last season shows he's "tailor-made" for the all-electric series.
Smith holds the bold view that "on talent and feel alone possibly the best combination". But caveats that with the fact "they'll need to dig deep this season to mount a title tilt without Audi support at the track".
Beer thinks Frijns' racecraft is sublime but wants to see more from Cassidy ("A more balanced qualifying format will mean Cassidy can be properly judged in FE after an odd – but certainly not bad – rookie season.").
Suttill believes Frijns "continues to deliver greatness under the radar", while Cassidy's rookie season was far better than his final position standings (15th) showed.
3. DS Techeetah
Antonio Felix da Costa / Jean-Eric Vergne
78 points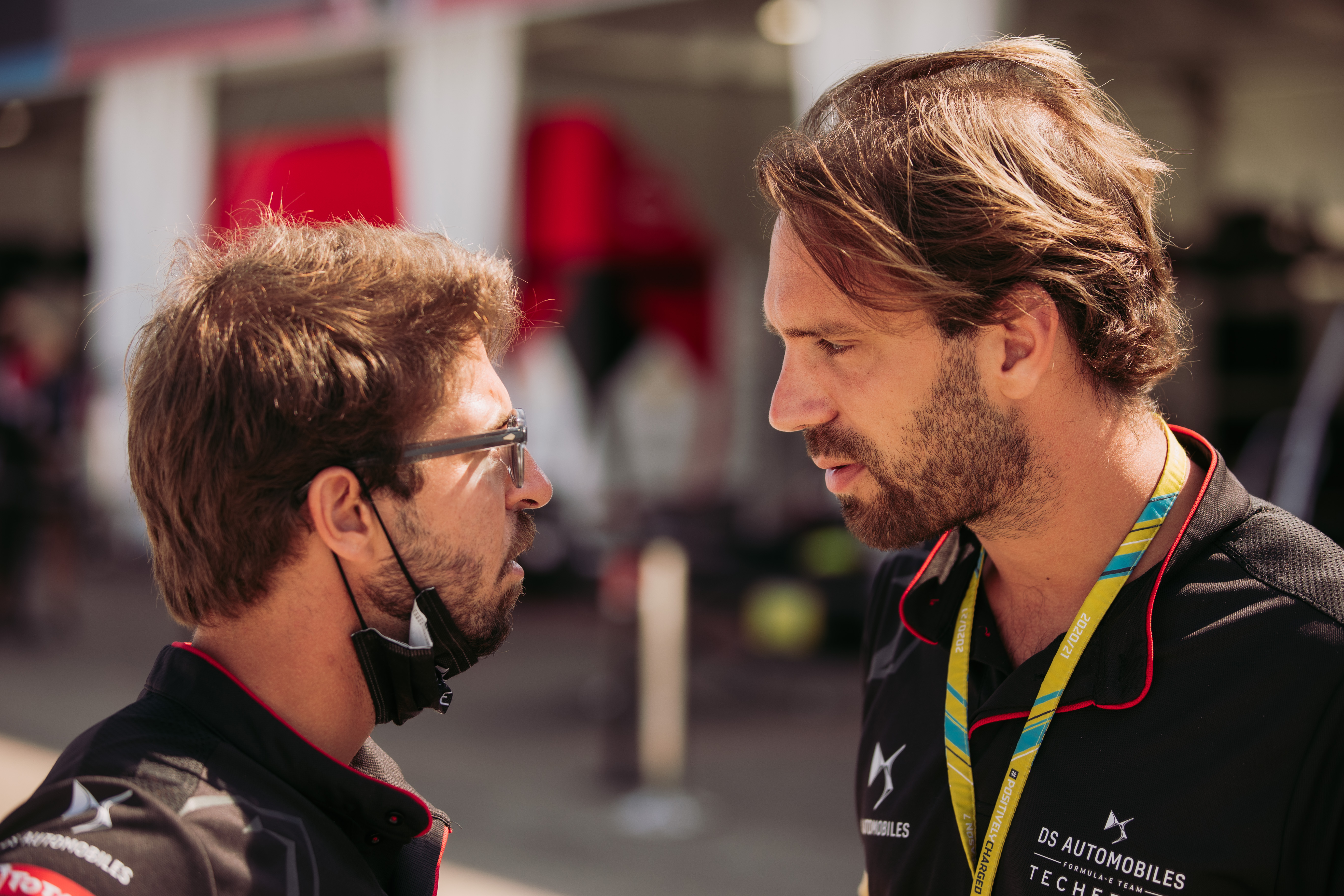 Smith believes that DS Techeetah's off-season financial uncertainty "won't dim the ray of class this duo radiate as both are capable of mounting title challenges".
But like all but one of his fellow writers, Smith has this line-up third-best. A "mixed couple of years" for Jean-Eric Vergne was enough for Suttill to place this below the Mercedes/Jaguar line-ups, while due to line-ups elsewhere Beer says "da Costa and Vergne no longer feel like an undisputed FE benchmark".
Khorounzhiy rates this line-up as the second-best ("Formula E's only all-champion line-up so far lives up to the billing") but does highlight Vergne's inconsistent form as his reasoning for not placing them at number one.
2. Mercedes EQ
Nyck de Vries / Stoffel Vandoorne
101 points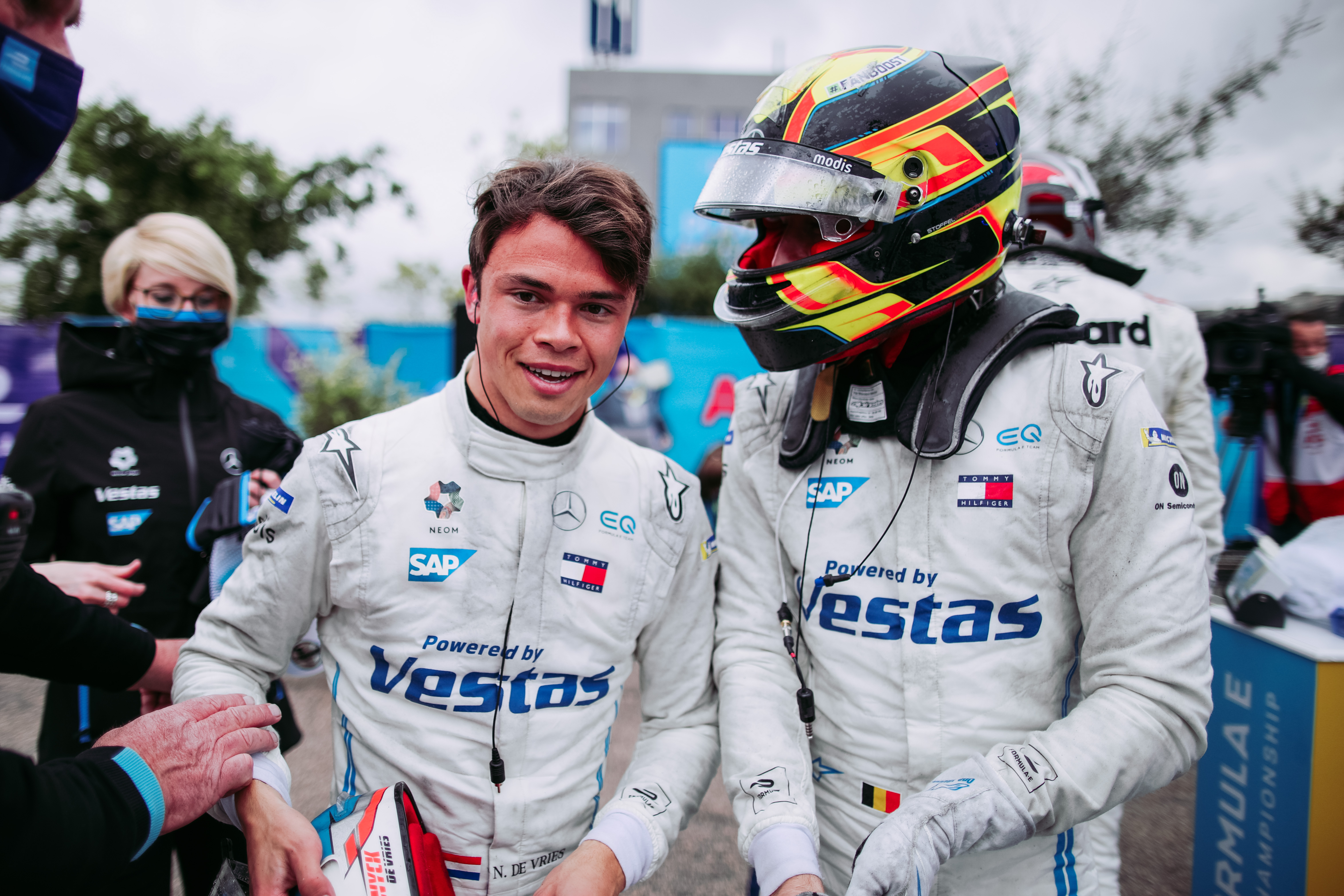 There's plenty of positivity for Mercedes' line-up of ex-McLaren F1 driver Stoffel Vandoorne and reigning Formula E champion Nyck de Vries, with Smith ("zero weak points now in this impervious line-up that oozes skill, racing nous and now vital experience") and Mitchell placing the duo at the top of their lists.
Beer placed the line-up second, praising how they've adapted to the series. "For two drivers who probably didn't expect to end up in FE until the moment they landed there, Vandoorne and de Vries took very little time to become Formula E masters. It'll be fascinating to see which comes out on top as the new format makes things more meritocratic," he writes.
Despite the randomness to last season, Suttill believes de Vries was a worthy champion and thinks he "may well possess the best raw speed in the championship". He also thinks Vandoorne was "desperately unlucky last year" and expects him to be fighting for the title alongside de Vries.
Khorounzhiy placed the Mercedes line-up behind Techeetah's, expressing doubts about Vandoorne: "I don't think Vandoorne has quite fully cracked the category yet.
"The Belgian is unbeatable on his day but seems to struggle to maximise the opportunities when the qualifying situation is sub-optimal – although that will be less of a problem this year."
On the other hand, Khorounzhiy rated de Vries as "probably your first pick if you're a Formula E team boss".
1. Jaguar
Sam Bird / Mitch Evans
111 points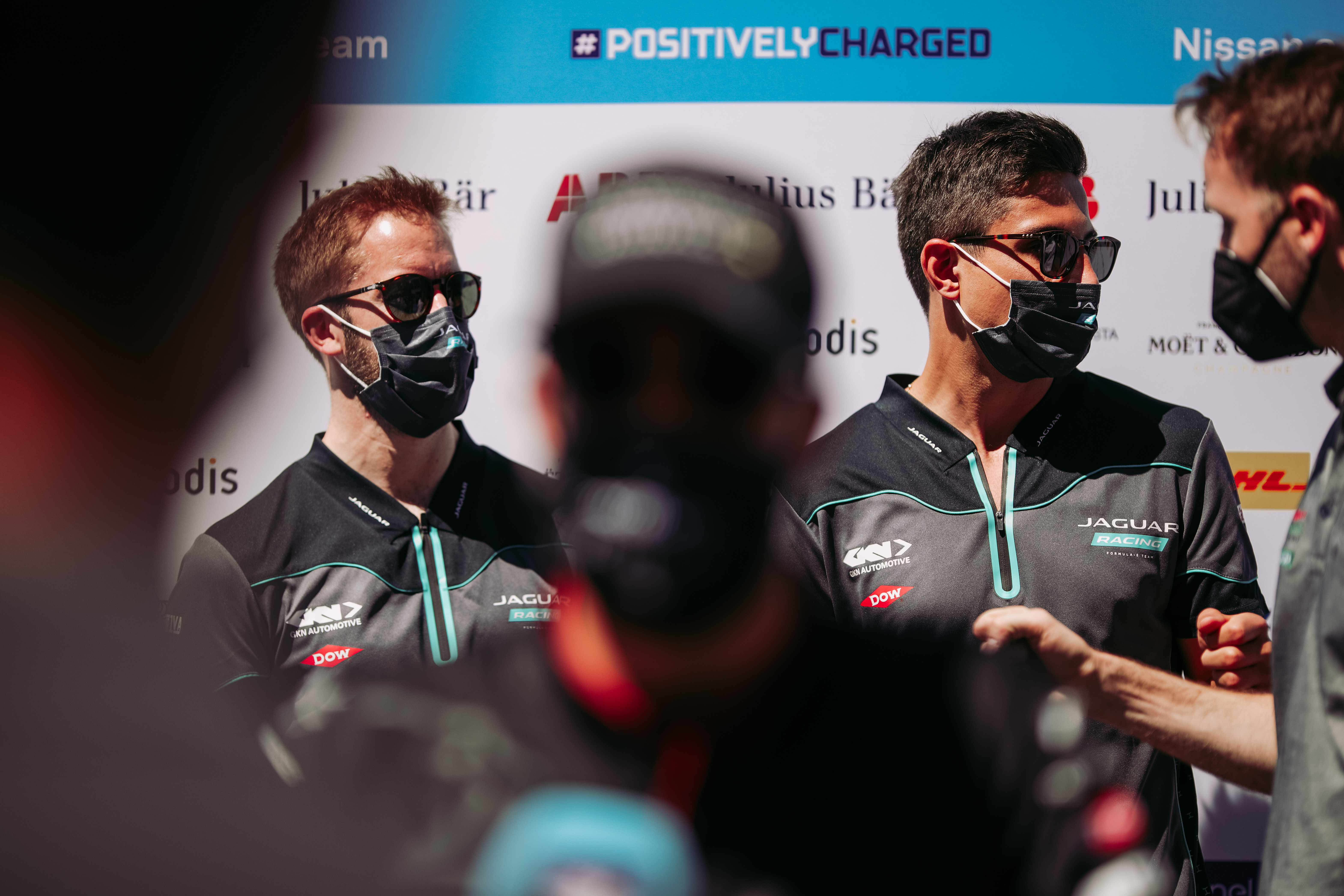 Three of our five writers place Jaguar's line-up at the top of their list (Suttill, Khorounzhiy and Beer).
Suttill rates Sam Bird and Mitch Evans as "the most complete driver pairing made up of two drivers who will probably benefit most from the new qualifying format, and are fully capable of winning this year's drivers' title".
Khorounzhiy believes Evans has a slight raw pace advantage over Bird but the duo collectively have a "remarkable Formula E pedigree", while Beer says "Jaguar has the edge with its duo of absolute FE aces. OK, neither has won a title yet but they both clearly have the talent to".
While Evans/Bird are second on Smith's list, he concedes that "in reality, they are pretty much the equal of the Mercedes pairing and it would be a major surprise if one of them isn't in the hunt for the title this season".
Rankings in full
| | | | | | | | |
| --- | --- | --- | --- | --- | --- | --- | --- |
| Position | Team | SS | JS | VK | SM | MB | Total |
| 1 | Jaguar | 18 | 25 | 25 | 18 | 25 | 111 |
| 2 | Mercedes | 25 | 18 | 15 | 25 | 18 | 101 |
| 3 | Techeetah | 15 | 15 | 18 | 15 | 15 | 78 |
| 4 | Envision | 10 | 10 | 12 | 12 | 10 | 54 |
| 5 | Venturi | 12 | 12 | 10 | 6 | 12 | 52 |
| 6 | Mahindra | 6 | 4 | 8 | 10 | 2 | 30 |
| 7 | Porsche | 4 | 6 | 6 | 4 | 8 | 28 |
| 8 | Nissan | 8 | 8 | 2 | 8 | 1 | 27 |
| 9 | Andretti | 2 | 2 | 4 | 1 | 6 | 15 |
| 10 | NIO 333 | 1 | 0 | 1 | 2 | 4 | 8 |
| 11 | Dragon | 0 | 1 | 0 | 0 | 0 | 1 |
SS = Sam Smith, JS = Josh Suttill, VK = Valentin Khorounzhiy, SM = Scott Mitchell, MB = Matt Beer