Stoffel Vandoorne heads to Seoul this weekend knowing that a 36-point advantage over Mitch Evans in the Formula E title chase with 58 points available means he can, should he wish, play the percentage game.
But don't expect the Mercedes driver to do that. His title campaign has been built upon several outstanding performances that have absolutely maximised positions.
Vandoorne has out-performed Nyck de Vries this season 9-5 in races, but his average starting position is slightly off De Vries' – 7.2 compared to 6.8 for his reigning champion team-mate.
In the races, though, Vandoorne has had a clear advantage with an average finish of 4.3. It means he's amassed 185 points from 14 races, an average of 13.2 points per race.
Vandoorne has failed to finish in just one race, in Mexico City, when he was swiped out of the way by the similar Mercedes of Venturi's Lucas di Grassi. Since February, he's never not looked like a probable champion.
Each of his races have been noteworthy but here are the six we pick that really fabricated his title tilt.
---
Diriyah Race 1, January 28
Finished: 2nd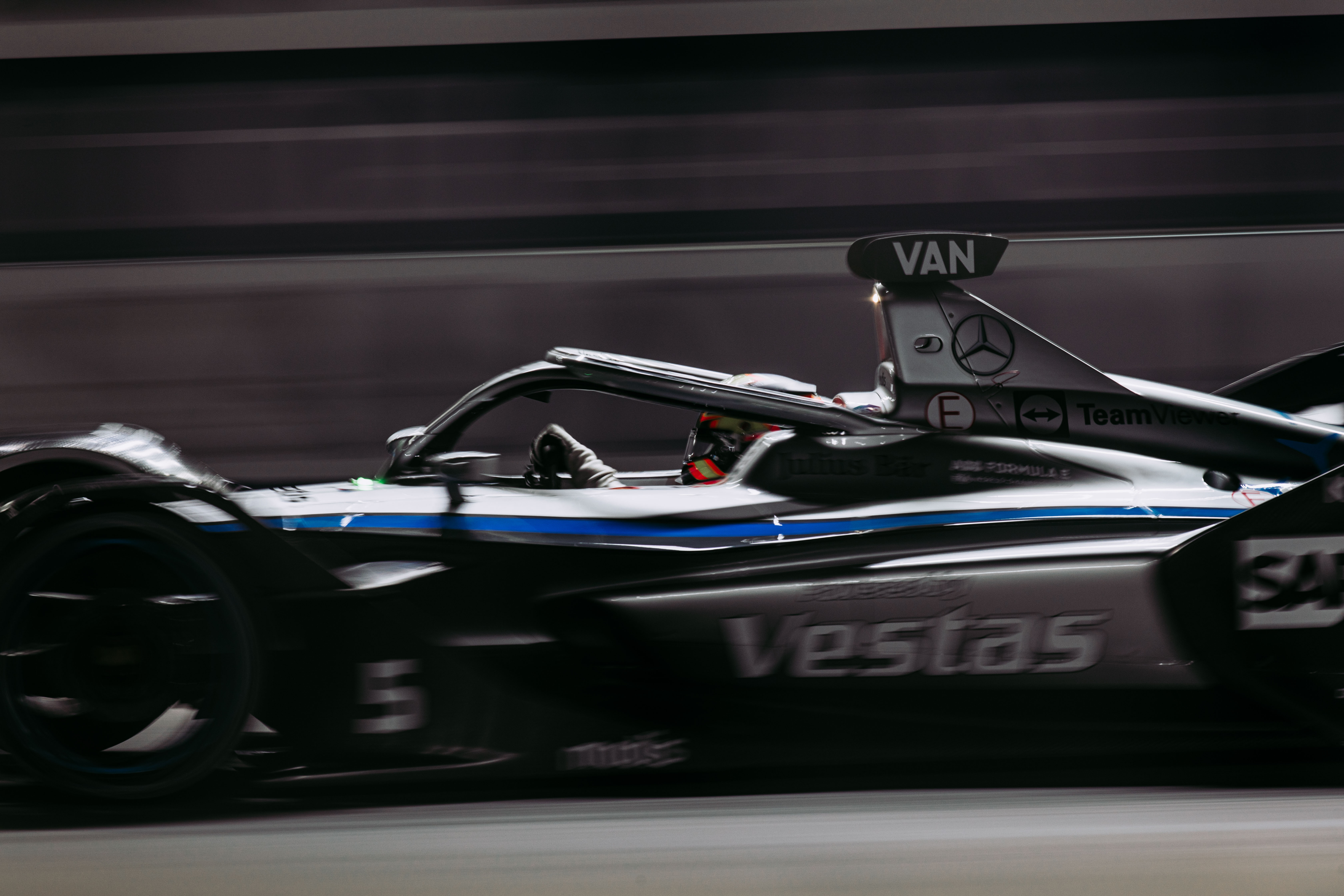 Vandoorne started the season as the first to triumph in the much vaunted new knock-out qualifying system.
The Belgian came off the back of a bruising 2021 campaign as everyone's 'tale of woe merchant' but 2022 had the feeling of a Vandoorne season from the beginning. That was good going because apart from the qualifying format changes, Vandoorne had to form a new relationship with engineer Stephen Lane, once of the Sam Bird and Nick Cassidy parish at Envision.
At Diriyah he defeated Cassidy by 0.078s in the quarter-final, team-mate de Vries in the semi-final, and surprise package Jake Dennis in the final to take pole.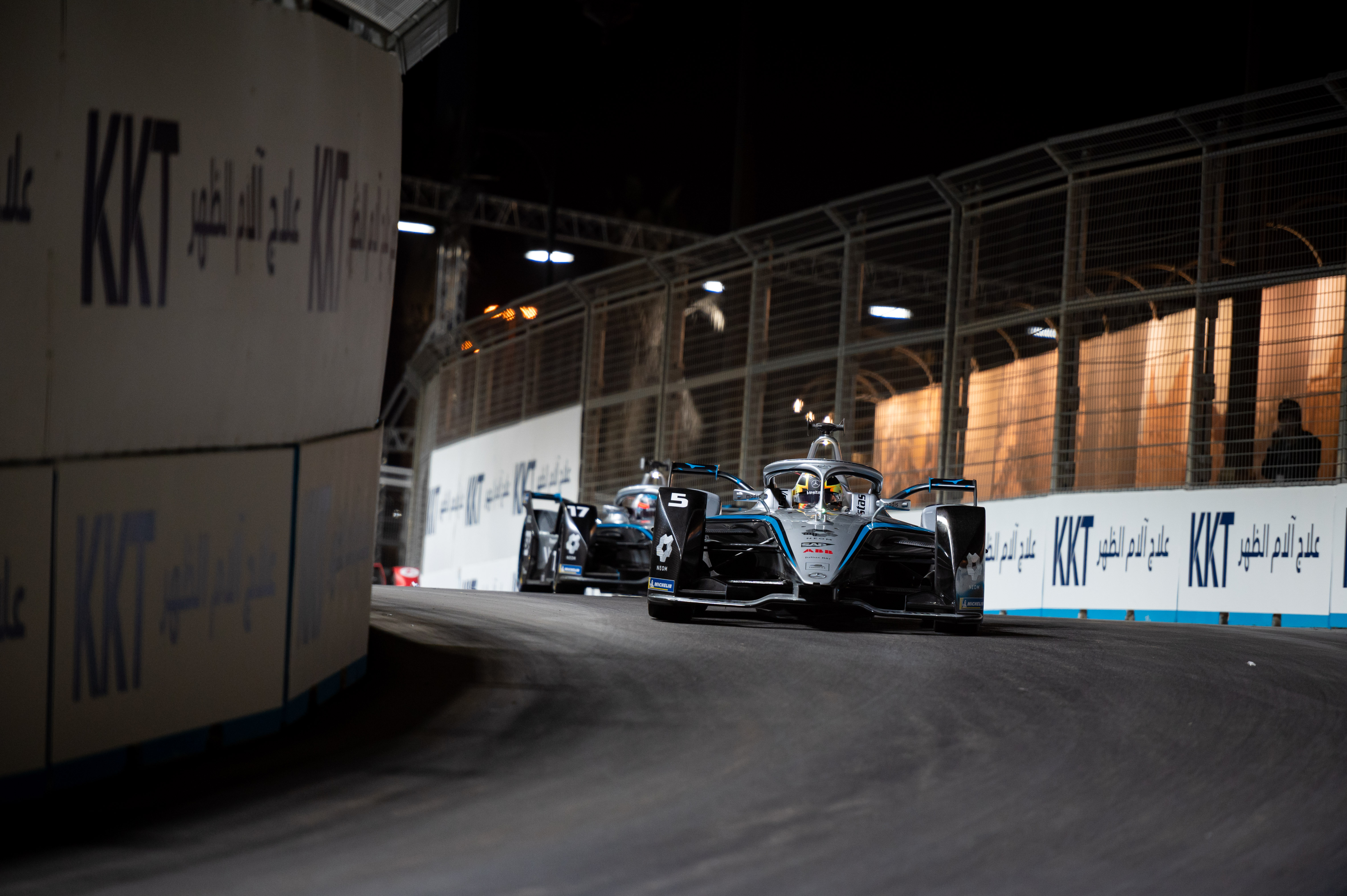 Vandoorne looked to be in control of the race as he managed a safety car period supremely but then it all got tossed away when he failed to hit the third and final transponder loop for his extra 30kW of attack boost power.
It was all that de Vries needed to capitalise and although at the time there was a significant mea culpa from Vandoorne and some palpable frustration, 21 points from the first race was a perfect foundation to lay for the battle ahead.
Position after Diriyah: 3rd in standings on 28 points
Monaco, April 30
Finished: 1st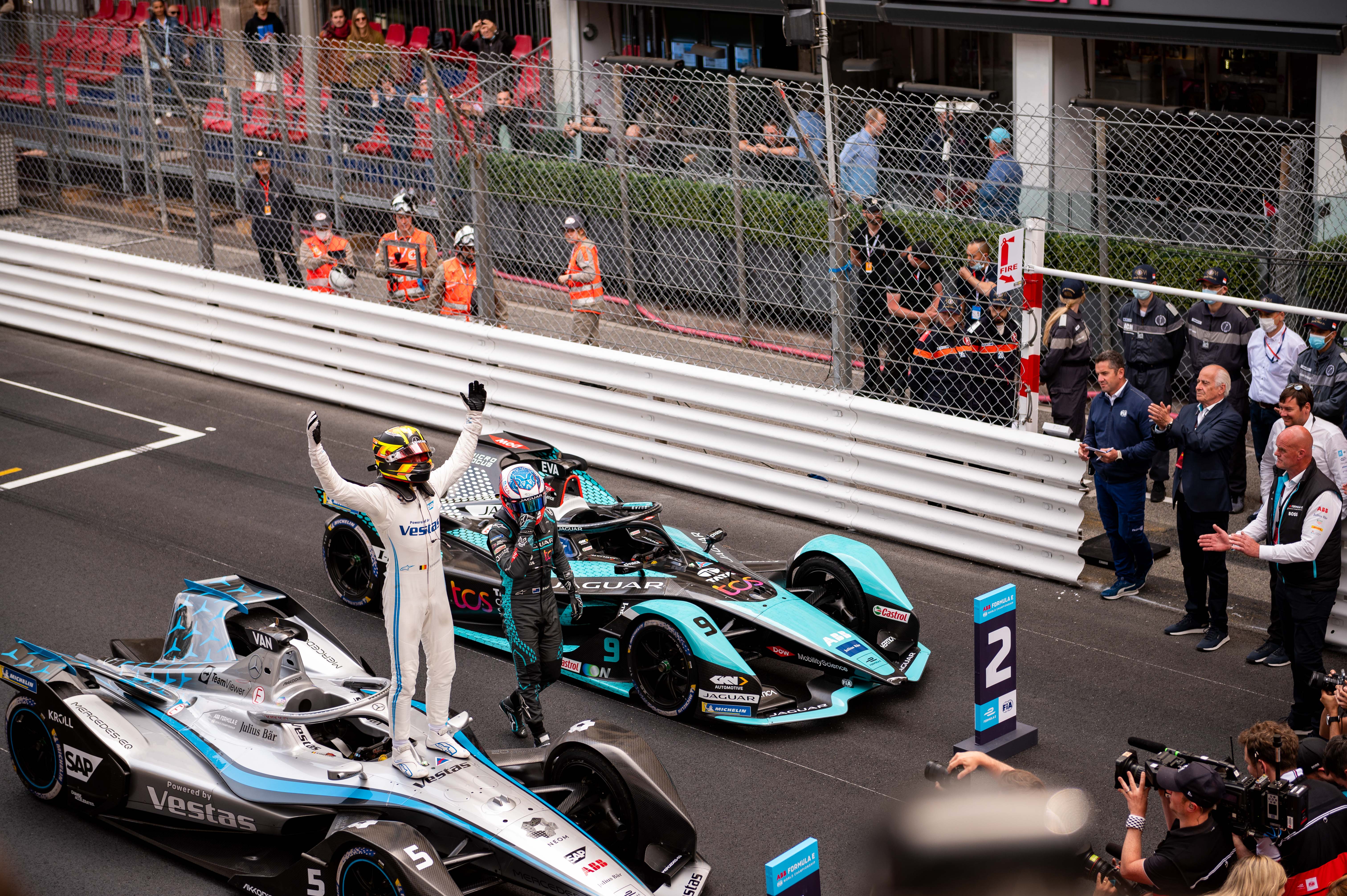 Heading to Monaco, Vandoorne was still third in the standings after a dud Mexico weekend when he got drop-kicked by di Grassi in the stadium section, then a pole plus third in race one and a fifth in race two at the Mitch Evans E-Prix in Rome.
Vandoorne wanted to win at Monaco badly. He won in GP2 in 2015 but seven long years had passed and he knew that to drive home some tiny advantages in the Mercedes package he had to deliver in his adopted hometown.
Just prior to the Monaco weekend he'd also secured his future by agreeing a deal with DS for several seasons. On the eve of the race, he looked content and hungry.
Again, he qualified well in fourth, losing out to a rapid Pascal Wehrlein in the semi-final.
A few hours later he executed a clinical race as he and de Vries read the unfolding tow-friendly opening phase of the event perfectly.
Vandoorne employed some expert energy saving behind Jean-Eric Vergne's DS Techeetah and teed-up a stealthy surge to the front.
Biding his in the first half of the race was crucial to a victory that banished the memory of the previous year's visit to Monaco, when Mercedes EQ juggled several challenges from set-up to driver errors.
He also completed several excellent overtakes, notably on Robin Frijns and Evans into the Nouvelle chicane.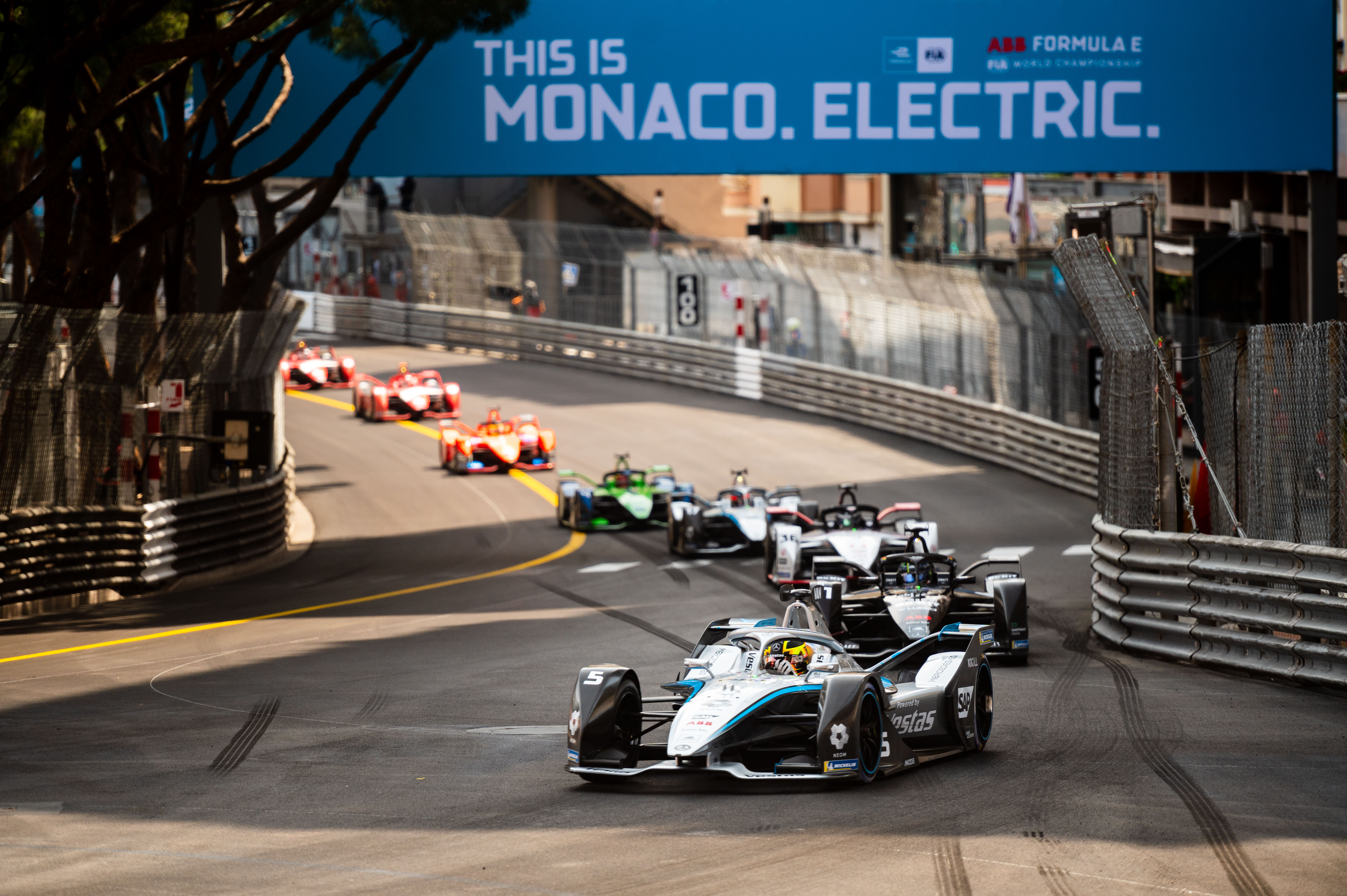 Vandoorne hadn't won a race since the second 2021 Rome E-Prix just over a year prior to his Monaco display and the release was tangible.
He posed touchingly with his parents in the pitlane for post-race photos. The smile was assured and he was back to the top of the points standings, knowing that in the more hierarchical 2022 Formula E scene he was now much more in charge of his own destiny.
Position after Monaco: 1st in standings on 81 points
Berlin Race 2, May 14
Finished: 3rd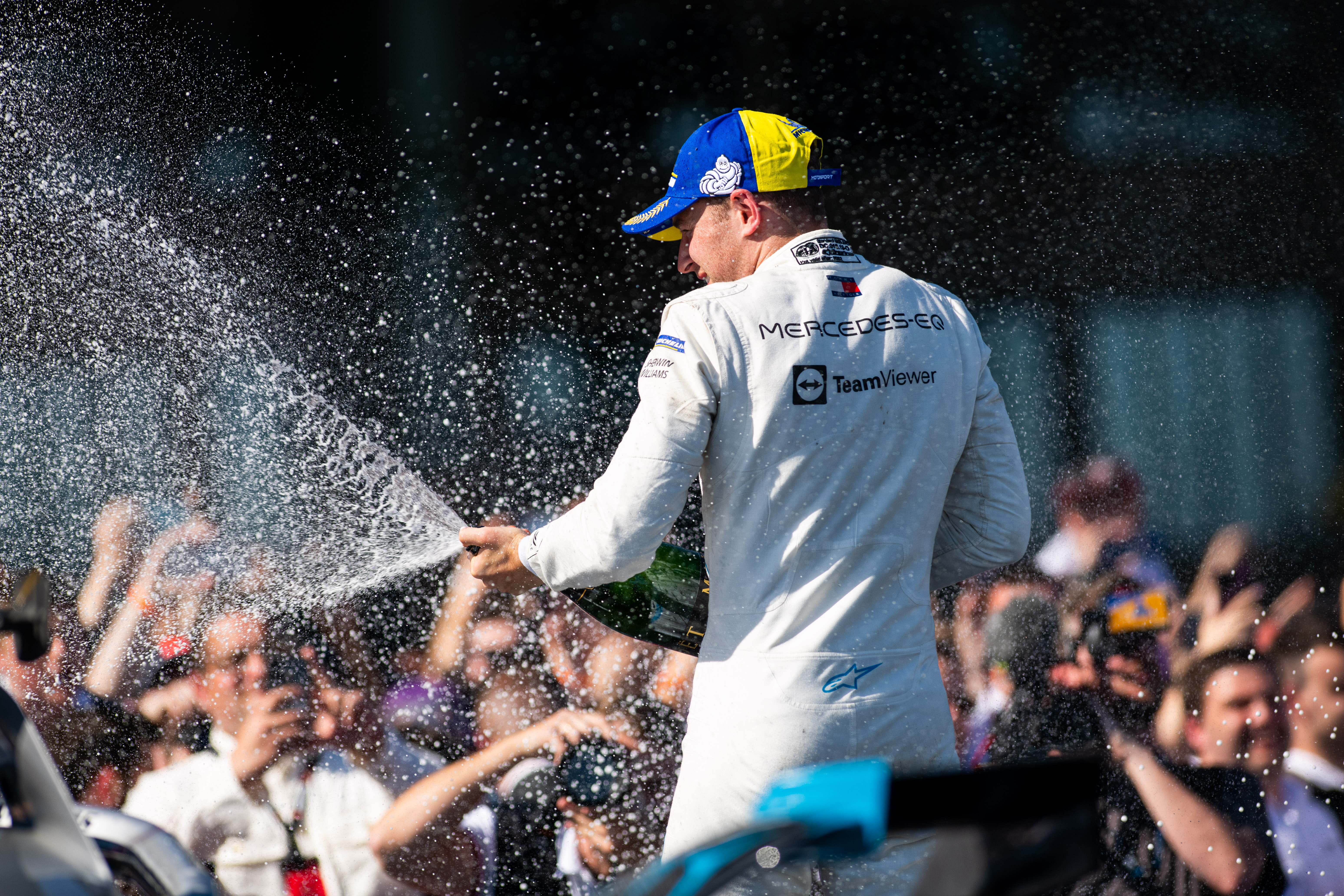 A winner at Tempelhof in 2020, Vandoorne always goes well on the quirky surface where his feel for his Mercedes can make a difference.
He was there or thereabouts in qualifying but got knocked out at the quarter-final stage by Vergne's DS E-TENSE FE21, which was more nimble, especially in the first sector.
Still, eighth on the grid was decent. What wasn't decent was Vandoorne's start, as he got shuffled back to 12th and stayed there until he was able to read the race and get a rhythm going.
This he did expertly and he picked off his prey brilliantly – Bird, de Vries, Sergio Sette Camara, Dennis, di Grassi, Evans and Antonio Felix da Costa all fell to the silver scythe.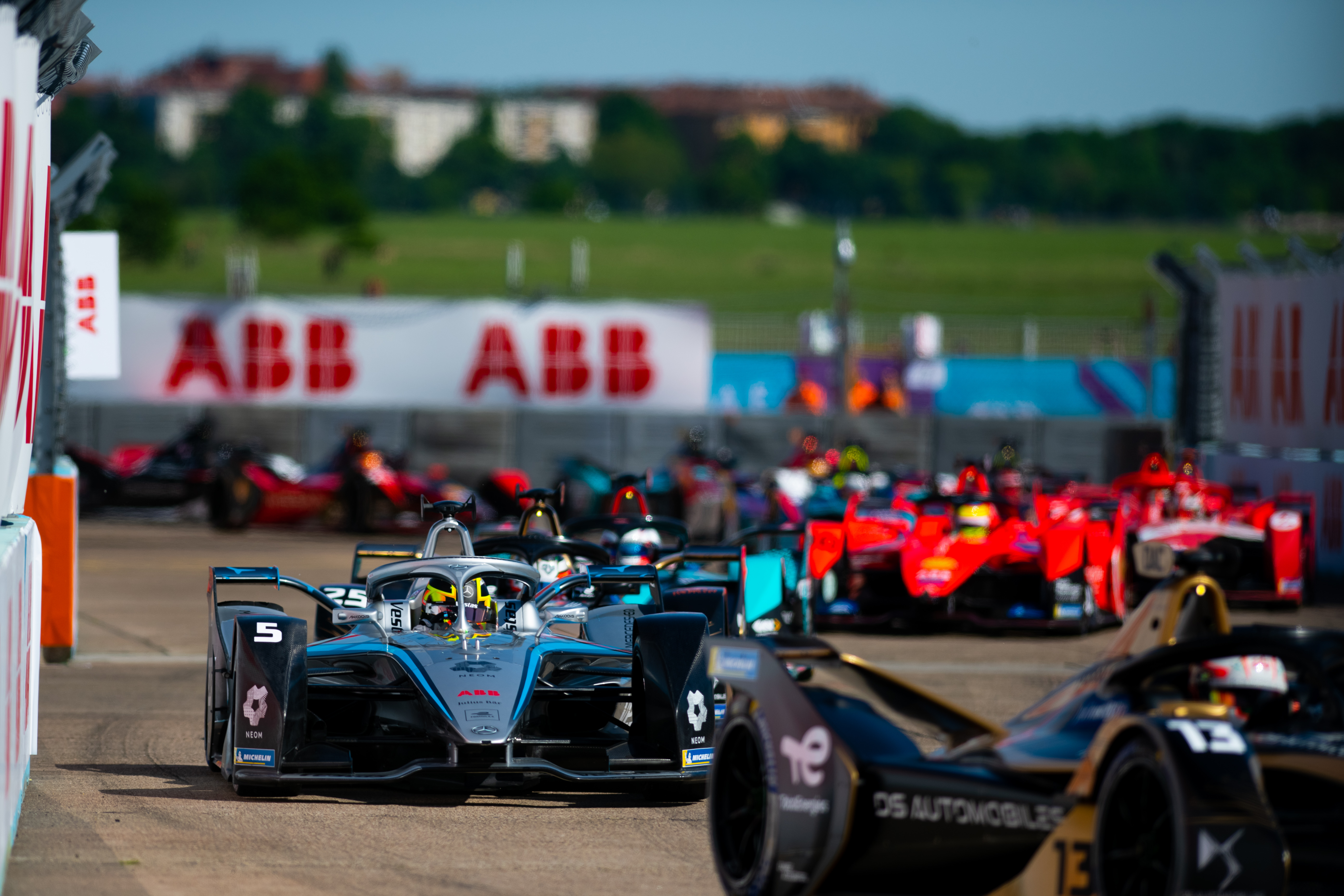 His move on da Costa was especially sweet at Turn 1 and he also resisted getting too involved with a fired-up Vergne, who was limbering up for some do-or-die heroics, in the closing stages.
Vandoorne settled for third but from where he was in the first quarter of the race it was an expertly formed result, one that his engineer Lane professed to be "the best drive I've ever seen in Formula E".
Position after Berlin: 1st in standings on 111 points
Marrakesh, July 2
Finished: 8th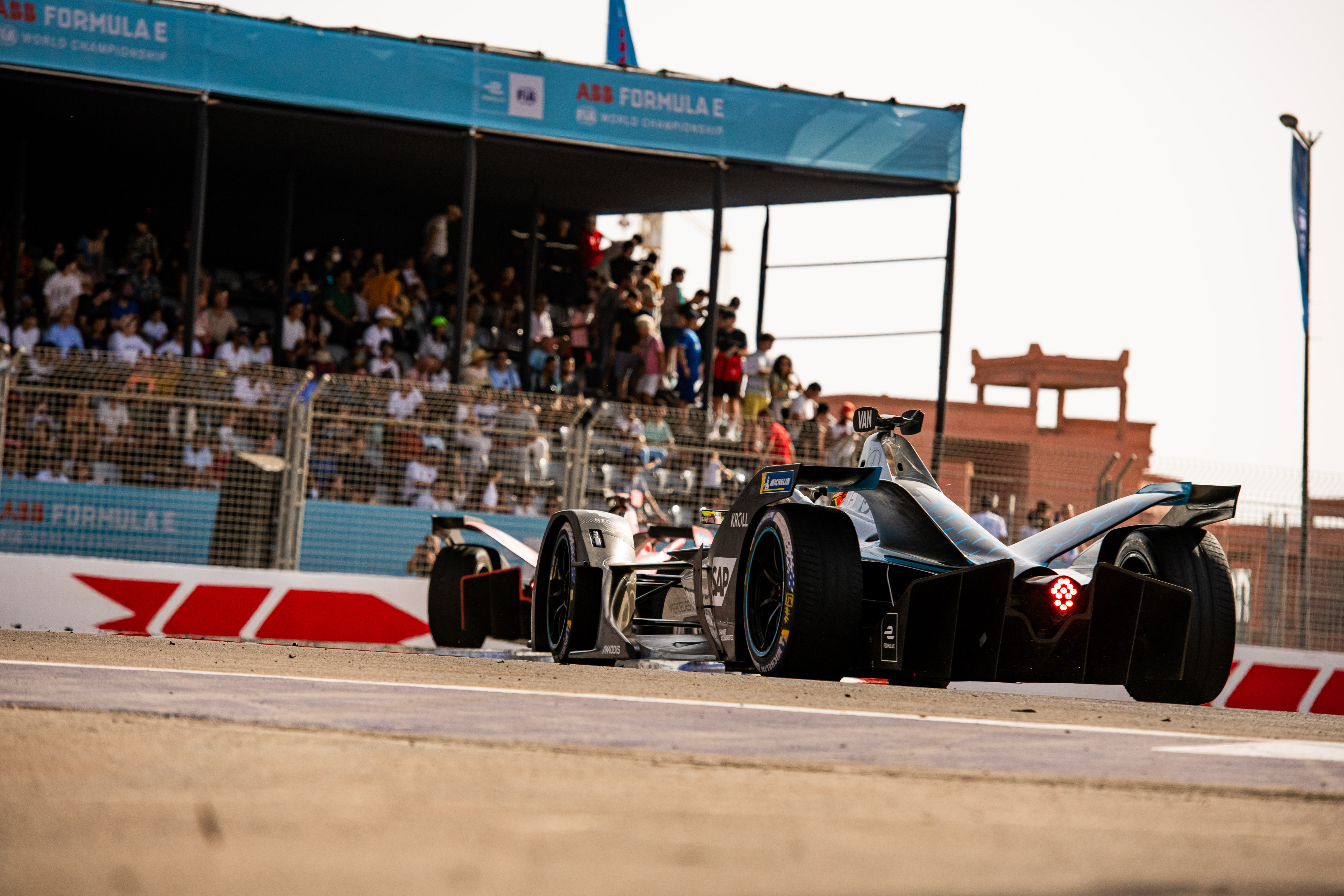 Vandoorne had a wretched time in qualifying in Marrakesh, struggling with brake material splits that only revealed themselves in the all-important group session.
The problem anchored him to a worst of the season 20th, wrecking his hitherto supreme mean average grid start.
He put in an excellent recovery drive to make up a dozen positions and grab four points. These may look inconsequential now but it's worth considering that when he was on the back-foot he still claimed some points, whereas Evans in the first three races of the season, and ditto Edoardo Mortara and Vergne in the four most recent races, did not.
It won't be a weekend he remembers fondly but in terms of sustaining a championship challenge they were useful points and left him just 14 behind undisputed King of Morocco, Mortara, who at that stage of the season looked the undeniable favourite when it came to the title.
Position after Marrakesh: 3rd in standings on 125 points
New York Race 2, July 17
Finished: 2nd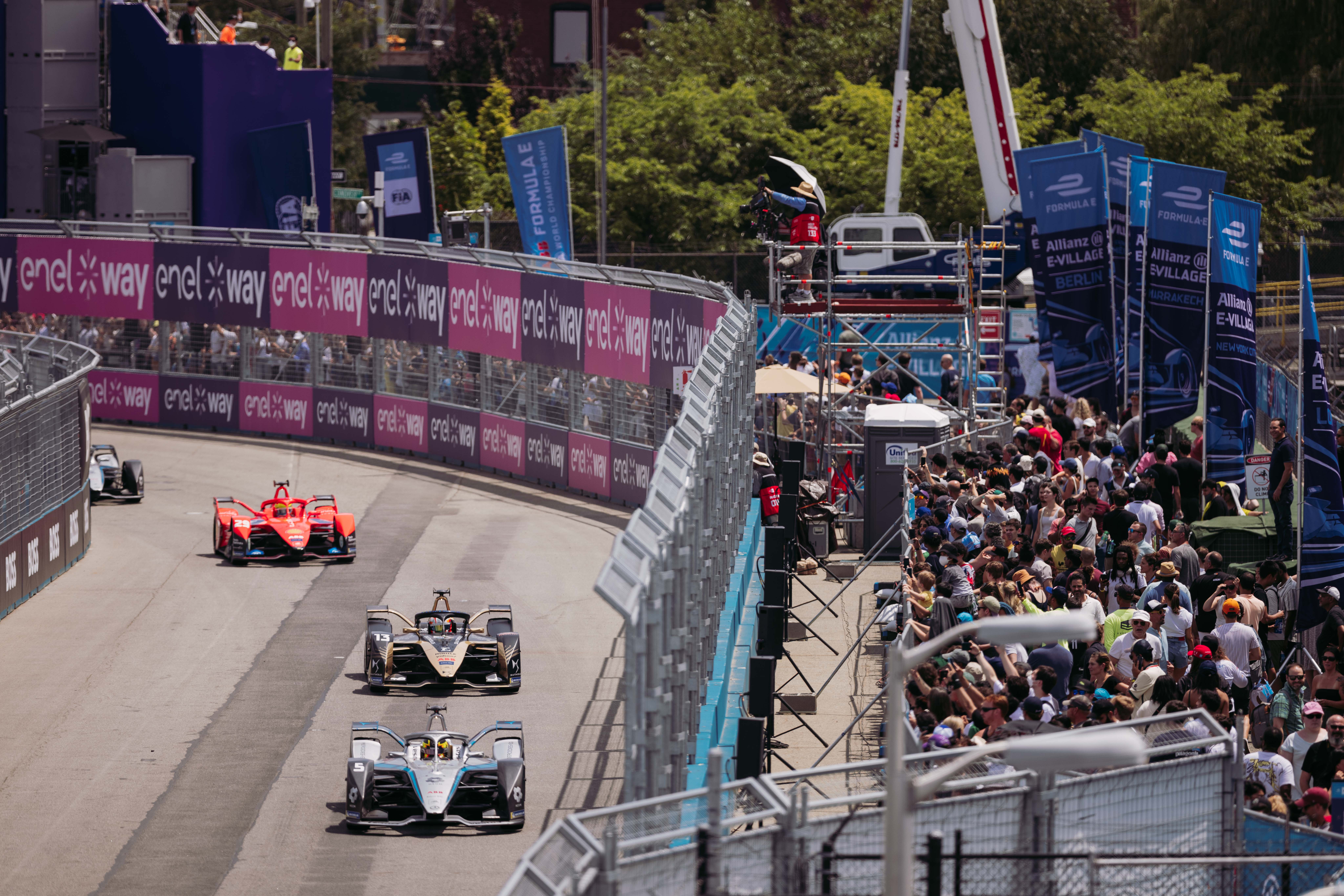 When it all started to fall apart for Mortara and Vergne in New York, Vandoorne exercised his most potent championship weapon – consistency.
But while the points table evidenced 12- and 18-point scores, the method of achieving those big points that overhauled Mortara and crushed Vergne were altogether more dramatic.
The first 12 came at a cost. That was a shattered Mercedes after a hefty thump into Cassidy's Envision-Audi when the infamous cloudburst arrived.
A new chassis was needed but crucially not a new battery, thus saving a likely penalty and a wrecked Sunday, as Cassidy experienced.
Vandoorne's performance in the second race was again superb. From fifth on the grid, he drove masterfully to soar into the lead battle, although got stuck behind a recalcitrant Alexander Sims.
He made his mark decisively though with a beautifully judged move under braking for the chicane. It was too late to trouble winner da Costa however, yet with Mortara and Vergne again going missing, and Evans caught up in a fraught slalom battle with de Vries, it was the #5 Mercedes of Vandoorne that came through to get the big points again and re-claim the points lead for the first time since heading to Marrakesh.
Position after New York: 1st in standings on 155 points
London, Race 2, July 31
Finished: 4th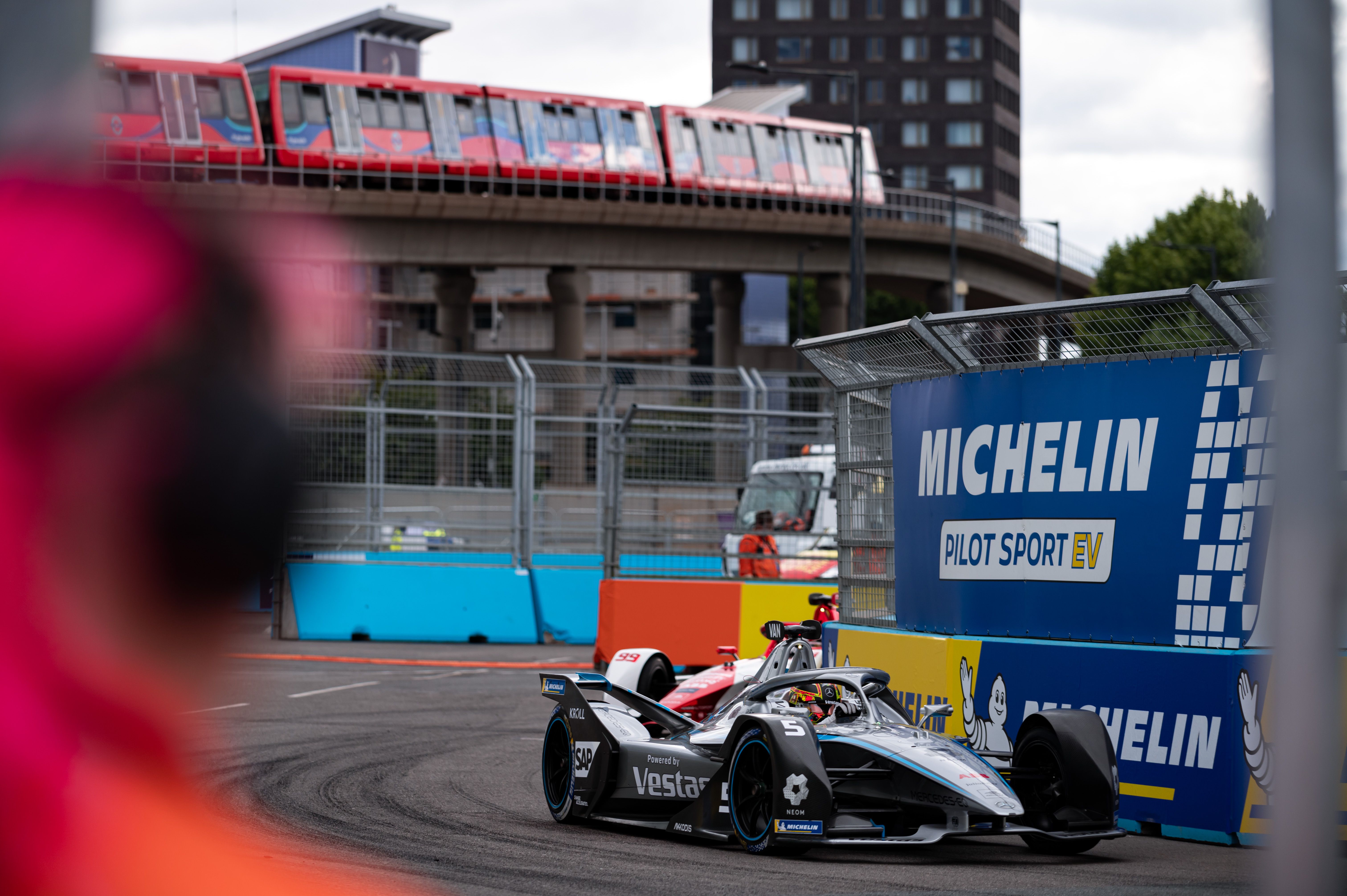 Vandoorne had less than stellar memories from the ExCeL Arena after a corrosive end to his 2021 title hopes thanks to others shunting him off track.
A vintage 2022 ExCeL weekend was slightly less bellicose, although Vandoorne had his fair share of scary moments.
Another second and fourth place came his way and despite another qualifying error, on Sunday, he was able to banish it and build a strong race.
He was lucky to emerge unscathed from contact with Wehrlein's Porsche and Bird's Jaguar on Sunday but his stealthy progress again got him up from mid-grid (13th) to shadow his now only credible title rival Evans inside the top five.
When the Jaguar's inverter failed Vandoorne was in a comfortable fourth, but it says all about his class as a professional driver that he immediately expressed his sympathy for his friend and rival Evans.
He could have snuck a podium too had team-mate de Vries had played ball, although in retrospect it was probably right not to attempt the switch, but Vandoorne was more than satisfied with 12 more points and a now yawning 36-point advantage with 58 to play for in South Korea.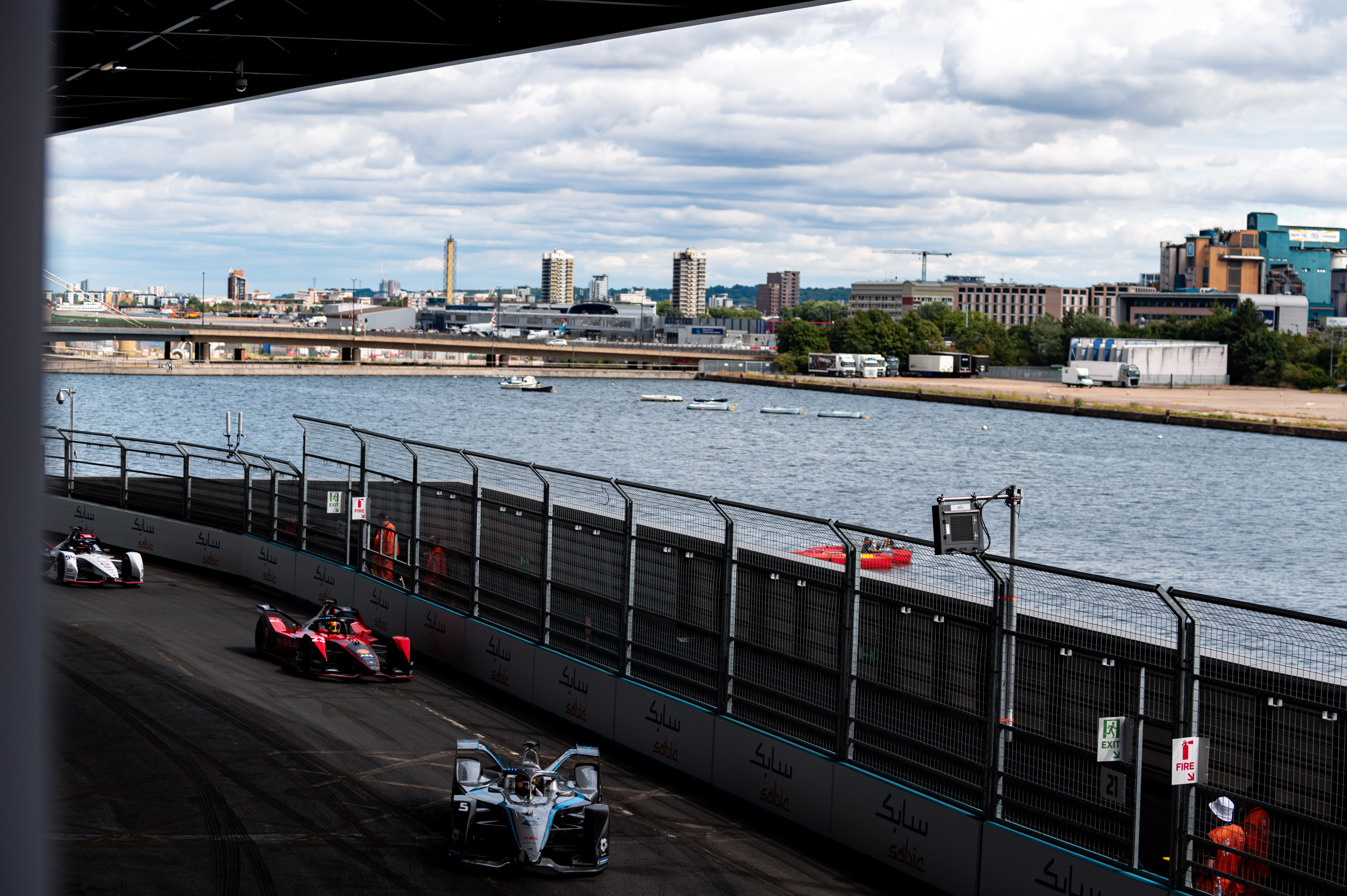 "It doesn't really feel like [the championship is already mine] to be honest, I'll only really believe it when it's there and it's materialised," he said after London.
"I'm taking it race by race, trying to score as many points as possible and we'll just have to see at the end whether it's enough points or not.
"The closer we get towards the end, if I keep performing as I have been then it should be good. But you can't take anything for granted in Formula E."
Position after London: 1st in standings on 185 points