Nissan e.dams fought against a persistent technical issue throughout the second half of the 2021 Formula E world championship season, which the team believed it finally got on top of ahead of the Berlin season finale. 
The hitherto unreported issue could help resolve one of the great mysteries of this past Formula E season, in explaining part of the story of why Nissan e.dams and Sebastien Buemi suffered their poorest ever campaigns.
The drop off in the team's potency of points scoring was stark in its third season since Nissan replaced Renault. Nissan scored just 97 points from 15 starts. That was 70 fewer than the previous campaign which had four fewer races.
It was a massive disappointment for the entire team, which had introduced the third iteration of the Nissan Formula E car, the IM03, for the Monaco E-Prix in May.
It had originally intended to run it in Rome in April after it chose to homologate its new car in the second official slot, which ensured it could be used from the first European round of the campaign.
The delay came after an aborted test at the Calafat track in March when sometime test driver Stephane Sarrazin completed only half the planned testing time.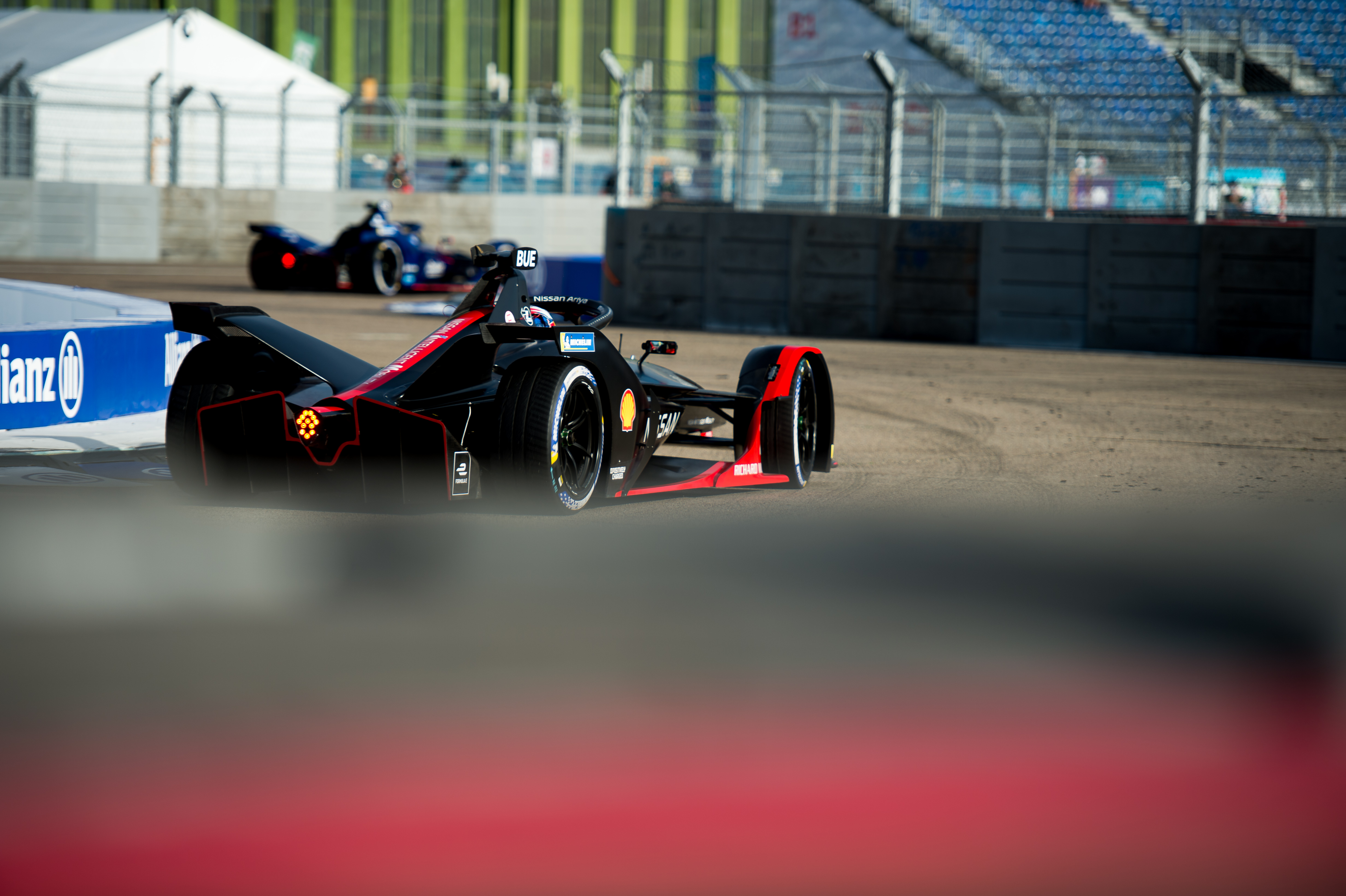 The team explained to The Race at the time that this was "due to parts" and a precautionary move due to "a preference to save one day to validate some extra items".
The presumption was that a knock-on issue with the team's supply chain was causing the issues, and this was confirmed later when the plan to debut the car in Rome was delayed until Monaco.
That weekend things looked promising for the new-look car and there was a genuine air of positivity about the team.
Oliver Rowland should have had a good crack at pole but was penalised when the team misjudged the 30-second time limit for getting on to the track for his super pole lap.
Buemi suffered equal misfortune when he was compromised on his quick lap when Sergio Sette Camara crashed at the final corner and ultimately ended a likely lap that would have got him into superpole.
Instead, Buemi started 13th and in a race of low attrition finished 11th.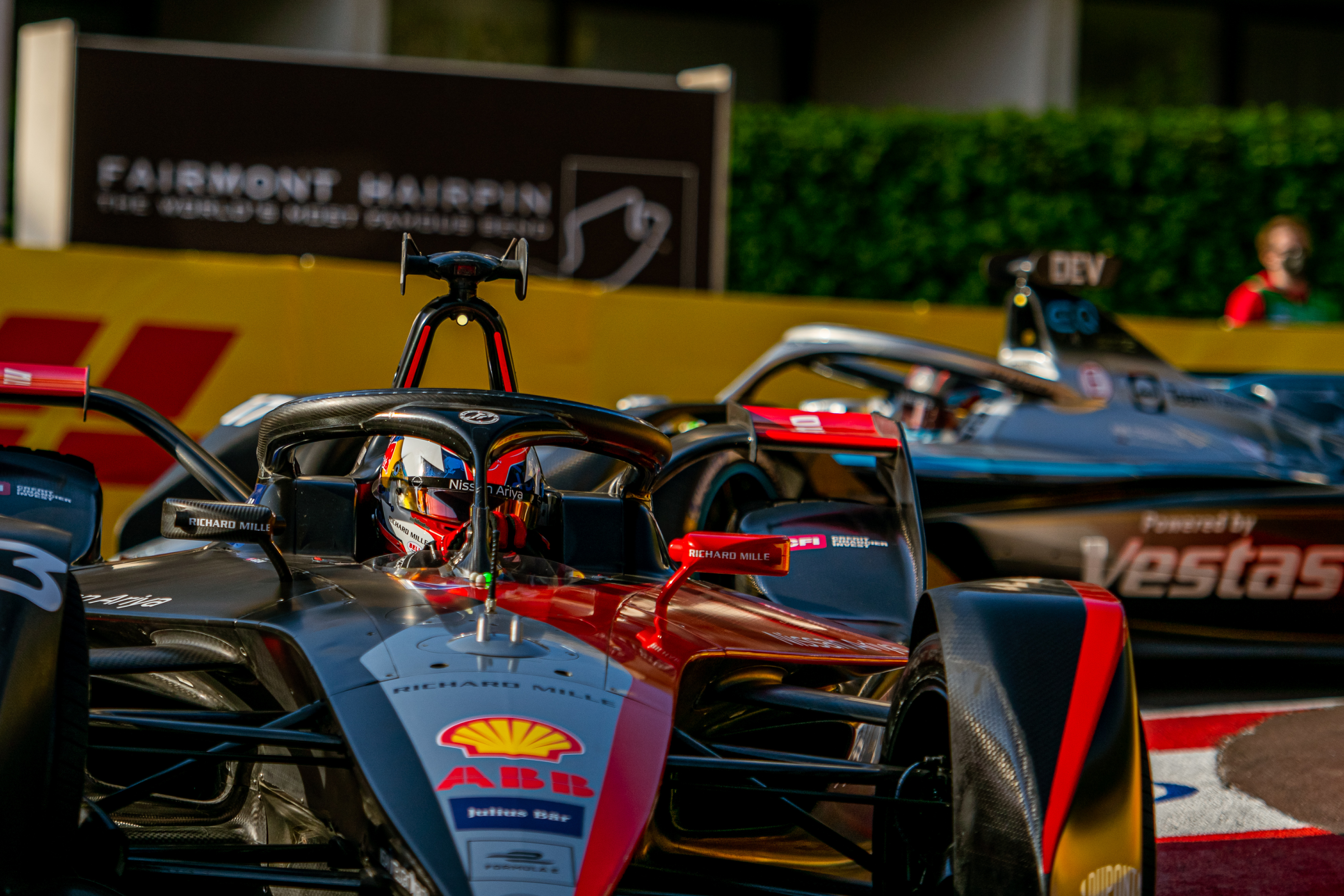 Rowland meanwhile took a fighting sixth place; his fourth points score of the season. Across the other side of the garage, Buemi had just his second and the points read Rowland 35 Buemi 11. It was a trait that ran right through the entirety of the season.
The Race heard whispers of a possible technical problem that the team was investigating at the London E-Prix in July.
Word was that resonance or a form of oscillation from within the powertrain cluster could have been affecting the vehicle dynamics of the car, particularly in using its Michelin tyres effectively.
The entire drivetrain cluster is essentially a sprung mass that is undamped and so when oscillations occur, usually because different components have varying natural frequencies, it can affect handling performance in small ways.
Should teams encounter resonances there is often little that can be done outside of homologated components. Sometimes enhanced software packages and changing certain parts, especially driveshafts can be effective.
Buemi alluded to an issue at the final rounds in Berlin but went short of giving detail of what had held back Nissan e.dams so much in 2021.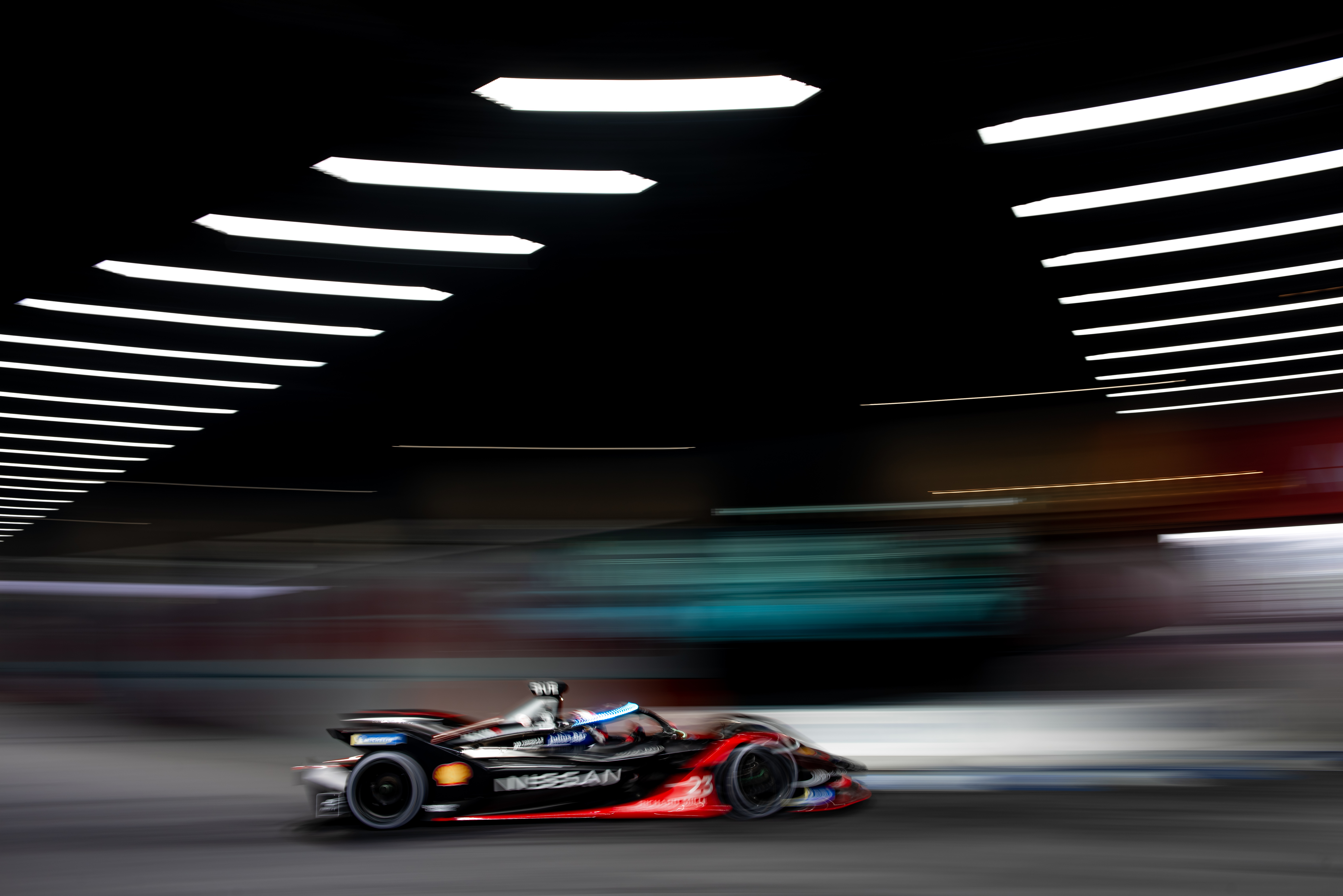 "We have some good explanation internally," Buemi told The Race at Tempelhof last month.
"Unfortunately, it took us a long, long time to sort out. It looks like in London we finally got on top of that issue.
"We are not talking about things that slow you down by half a second.
"We've been struggling to sort this, and it has had a big effect on energy management, tyre management and stuff like that."
The real issue for Nissan e.dams though was that it couldn't get time to properly address issues between races.
The condensed nature of the 2021 calendar made sure of that. From Monaco through to the Berlin finale, nine races were held in 13 weeks. Additionally, for 2021 with stricter health and safety protocols teams were only allowed direct access to their cars from the Thursday morning before events at the track themselves.
When cars and equipment are transported between Europe to North America and back again in this timeframe teams simply didn't have time to investigate specific issues as thoroughly as they would have done in previous seasons.
"With the championship very condensed, we couldn't really make it happen," says Buemi.
"We thought we had addressed it a few times before.
"But somehow, between what you see on the [test] bench, it's not the same as driving the real car sometimes."
Despite a chassis change at Puebla, Buemi's results didn't pick up as anticipated. There were some extenuating circumstances such as disqualifications, firstly for a team admin error declaring tyres at Puebla, and then elimination from the results for overuse of energy after a team miscalculation.
The opportunities were there for Buemi though on some occasions but according to the 2015/16 champion he "did not use them properly in the places where I could have potentially scored points".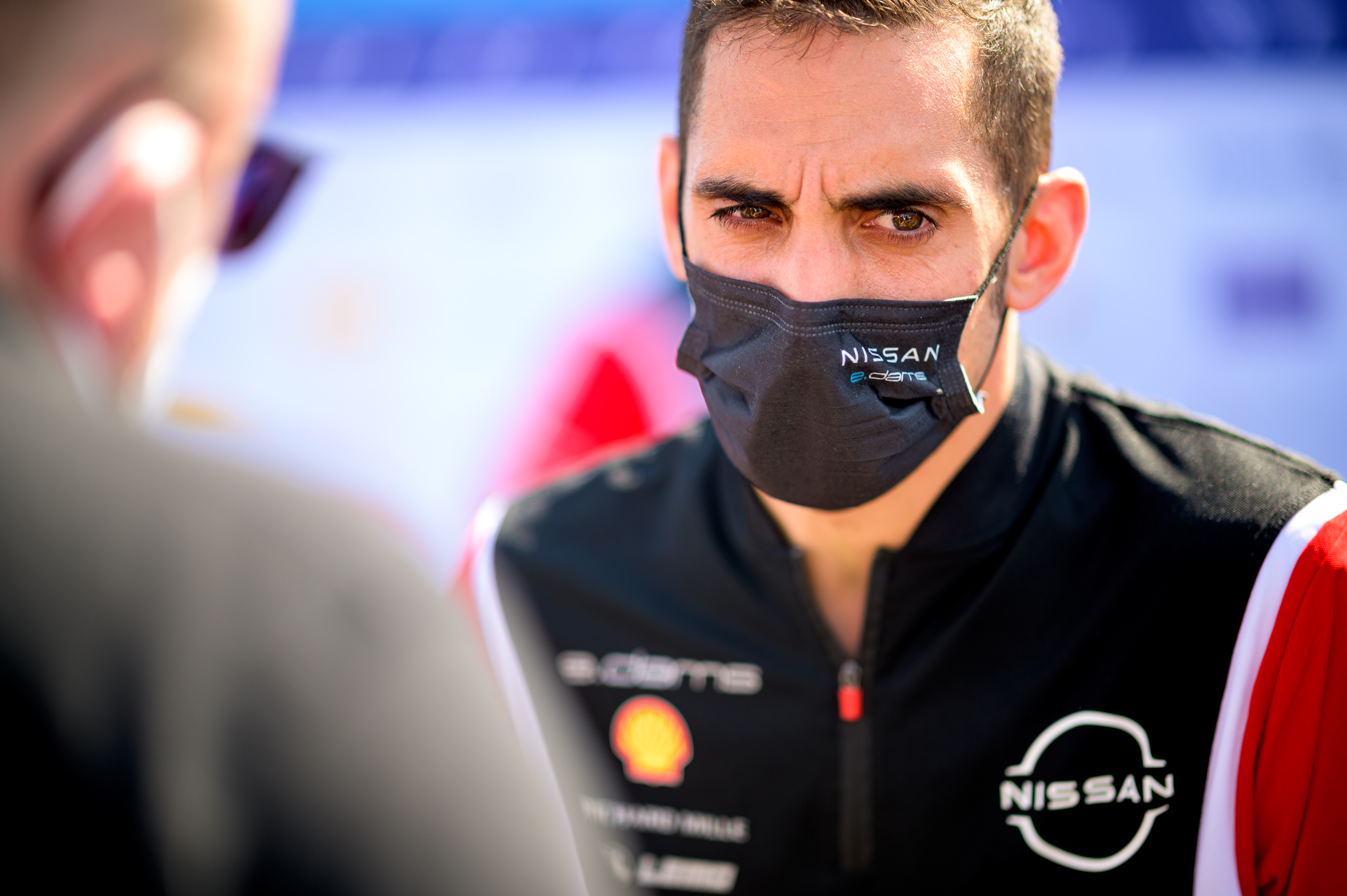 Buemi certainly wasn't at fault for the race compromising incident at Valencia when he was placed in a strong fourth and got speared by an out-of-control Andre Lotterer.
Still, he acknowledges there were "a few mistakes from my side" and overall "you don't need many points to all of a sudden look like you had a decent season".
He added: "It kind of looks bad, but we're not as bad as we look like.
"Unfortunately, it's just a season like this that you can have sometimes."
Buemi's otherwise excellent history of results in Formula E and the fact he has a contract until the summer of 2022 means he has decent forcefields right now.
He's also clearly one of the best drivers to have to sort issues and to rebuild. He did it without question in the summer of 2019 when the team had to regroup after the enforced recalibration regarding the infamous twin-MGU design of the Nissan IM01.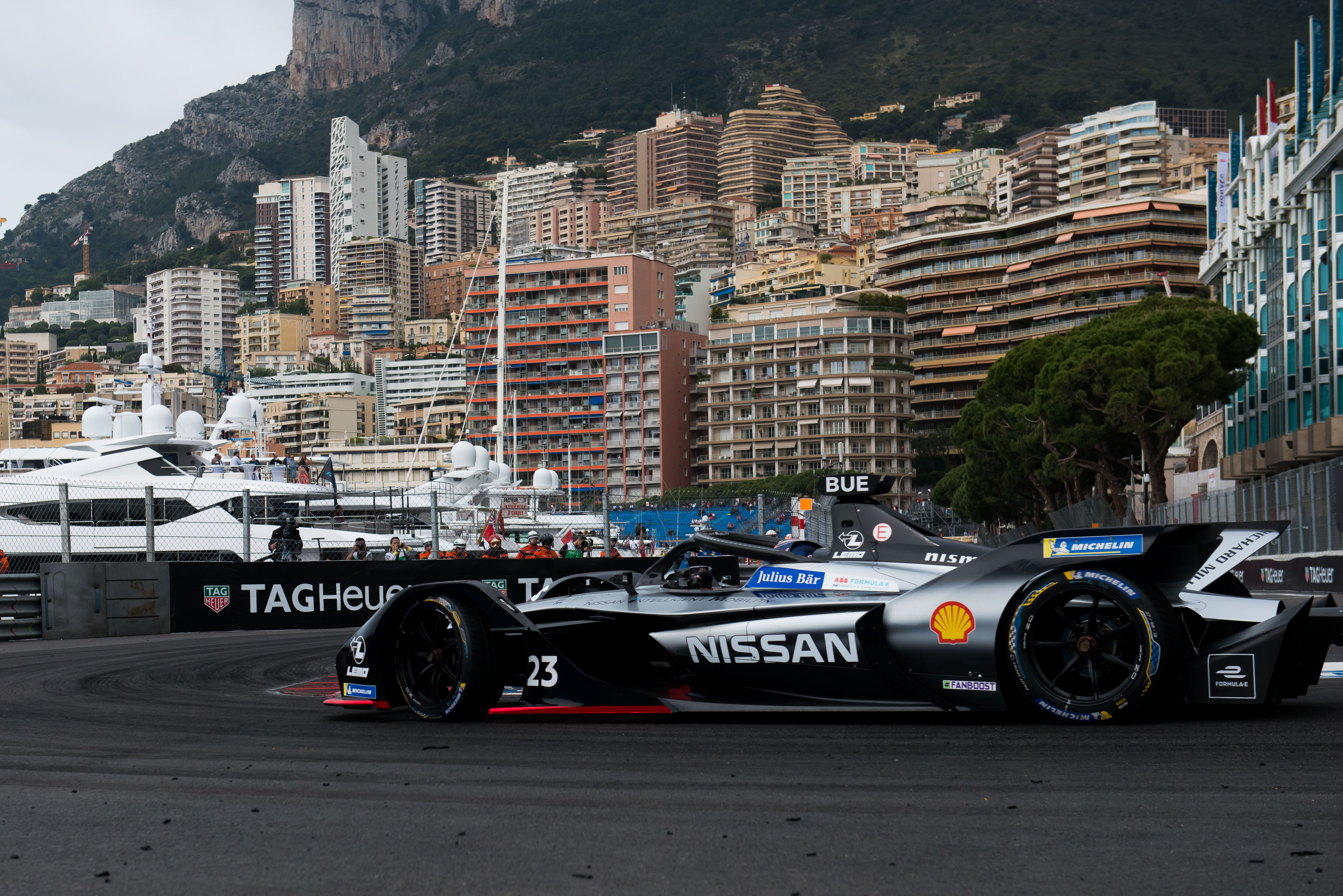 Nissan e.dams will also surely be relying on his experience and technical expertise for the new Gen3 generation of Formula E car, which will begin an intense dual programme of racing and testing crossover next spring.
Despite the poor results last season there won't be many teams that wouldn't jump at the chance to have Buemi on their side when it comes to 2022 right now.
But as ever in motorsport, and especially Formula E, the points table speaks volumes, meaning that Buemi and e.dams know that they simply cannot afford another season like 2021.