Oliver Rowland hasn't featured at the front of Formula E much this season but in Monaco the Mahindra driver knew he had a big chance to shine.
In parallel, Envision's points leader Nick Cassidy has featured heavily at the front of the field in 2023 and he also knew he could shine once again.
The two drivers, with very opposite packages beneath them, essentially tried to do the same things. That was, to get track position while most of those around them bided their time for the next phases of a classic Gen3 strategy race.
The results of their similar aggressive track-position-led strategies ended very differently. For Cassidy there were positions gained and ultimately champagne and glory with his second victory of the year. For Rowland, there was initial progress but he got caught out by the accordion effect of the Nouvelle Chicane and ended his day in hospital after contact with Edoardo Mortara's Maserati rendered him battered and bruised from yet another Gen3 hand injury.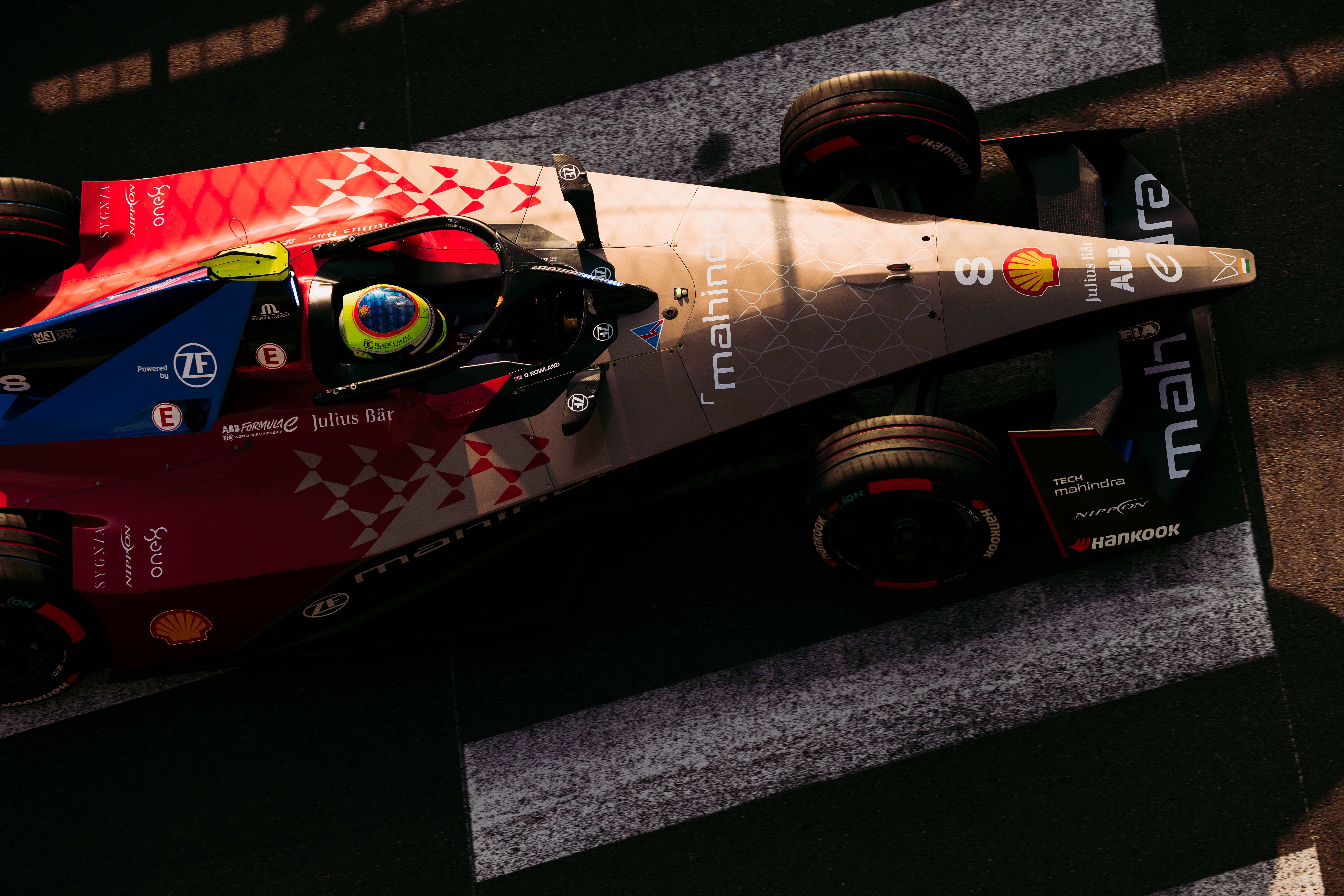 Up until that point however Rowland and Cassidy were having similar races. They clearly stood out as they slashed scythe-like through the field.
They were employing that tantalising thing in 2023 Formula E racing – the seizing of the initiative to get to the front. While Rowland never realistically could have snared anything other than the lower reaches of the top 10, Cassidy, with his proven winning Jaguar package, won his second race in succession and vaulted into a 20-point title lead.
The Kiwi has studied, absorbed and felt his way to podiums and wins in the months leading up to Monaco. Informing his guile was the final half of the Hyderabad E-Prix in February when, frustrated behind an energy-poor Jean-Eric Vergne, he could not clear the black and gold DS Penske obstacle after a safety car had dissipated his energy advantage.
That pointed to a fable within Gen3 Formula E: that overtaking was easy. As in every other formula it isn't, it's track and race suspension dependent even now.
Lift and coast moves are two a penny, but defending a lead was possible in Hyderabad, as it would be in Monaco. In the long straight expanses and wide open spaces of Tempelhof airfield moves and future-plotting a race were much more in abundance.
Whatever the configuration, Cassidy enjoys Gen3 racing but it isn't popular with everyone.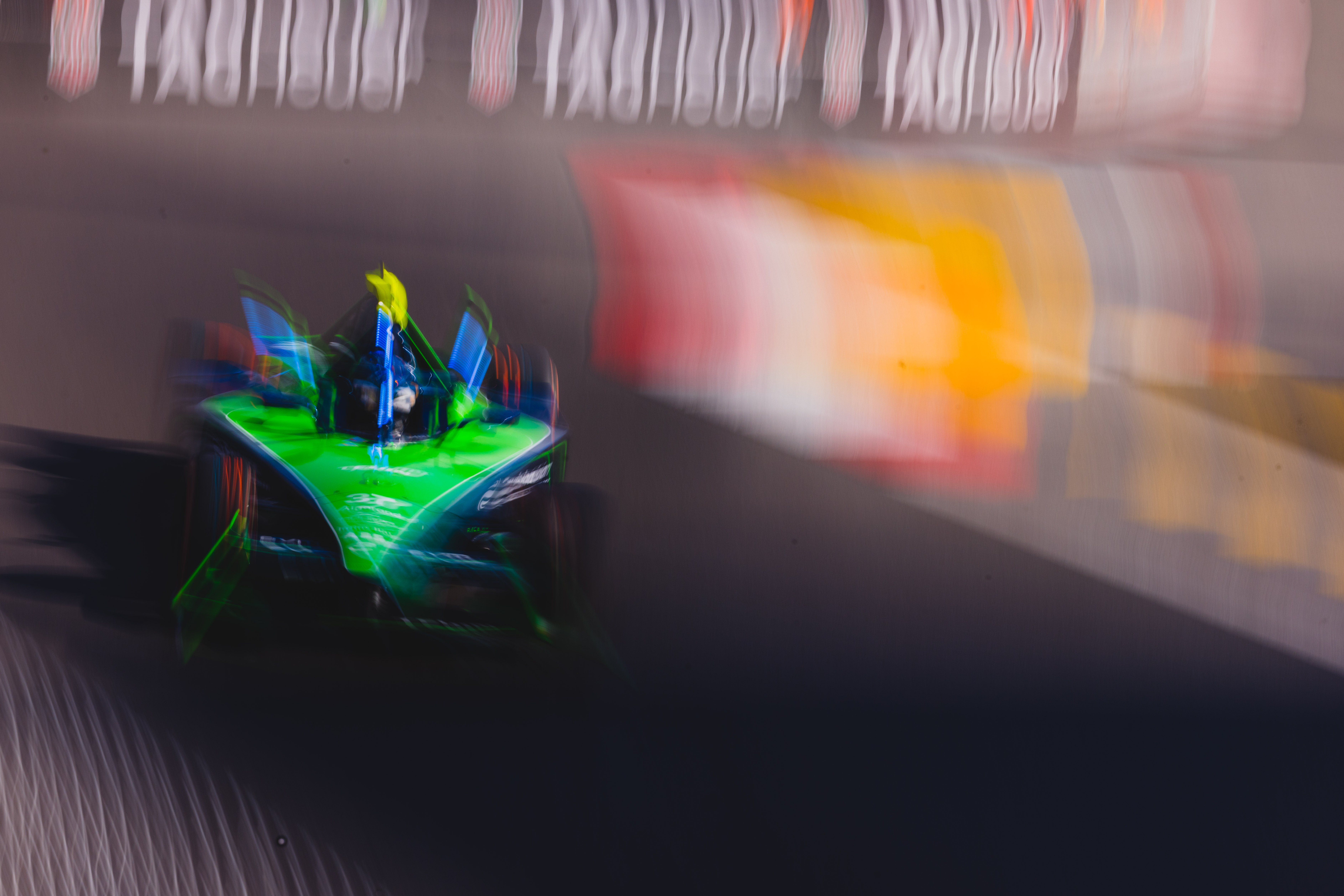 "Formula E seems to have adopted a new form of racing, and it's not one that I like," said Maserati MSG boss James Rossiter after his cars were both flat-bedded and hobbled back to their boxes in Monaco.
"From the start, the field drove around 8-10 seconds off the pace, simply waiting until they had enough energy compared to the laps remaining and once they had enough, the pace increased.
"From there it becomes a battle to survive within the train and to not damage the car."
Günther 💥 Ticktum

This is how the race ended for the Maserati MSG Racing driver and brought out the Safety Car 🚨 #MonacoEPrix pic.twitter.com/pd7I55yDJ7

— ABB FIA Formula E World Championship (@FIAFormulaE) May 6, 2023
The Maseratis were unable to achieve that, but the Jaguars (one Envision, one works) did for a third 1-2 in four races, which in Formula E parlance is totally unheard of.
Monaco qualifying pacesetter Sacha Fenestraz is another who has doubts about the nature of the racing in 2023, telling The Race "it's a bit of carnage to be honest. Maybe in the future some little things will change to make the racing, at least the first half of the race, a bit more interesting."
Fenestraz, although having lost the chance to start from pole, and the three points that went with it, to a penalty, said it was better to not lead the race at the beginning.
"It sounds very weird but that is the reality, you don't want to be leading – it's not the best," Fenestraz said. "In a way it was kind of better for us [not to be leading]."
Fenestraz was articulating similar opinions to the vast majority of drivers in the 22-car field. They just don't like the racing. But clearly they have to try to make the most of it because it's here to stay for the rest of the season.
Why cycling principles arrived in Formula E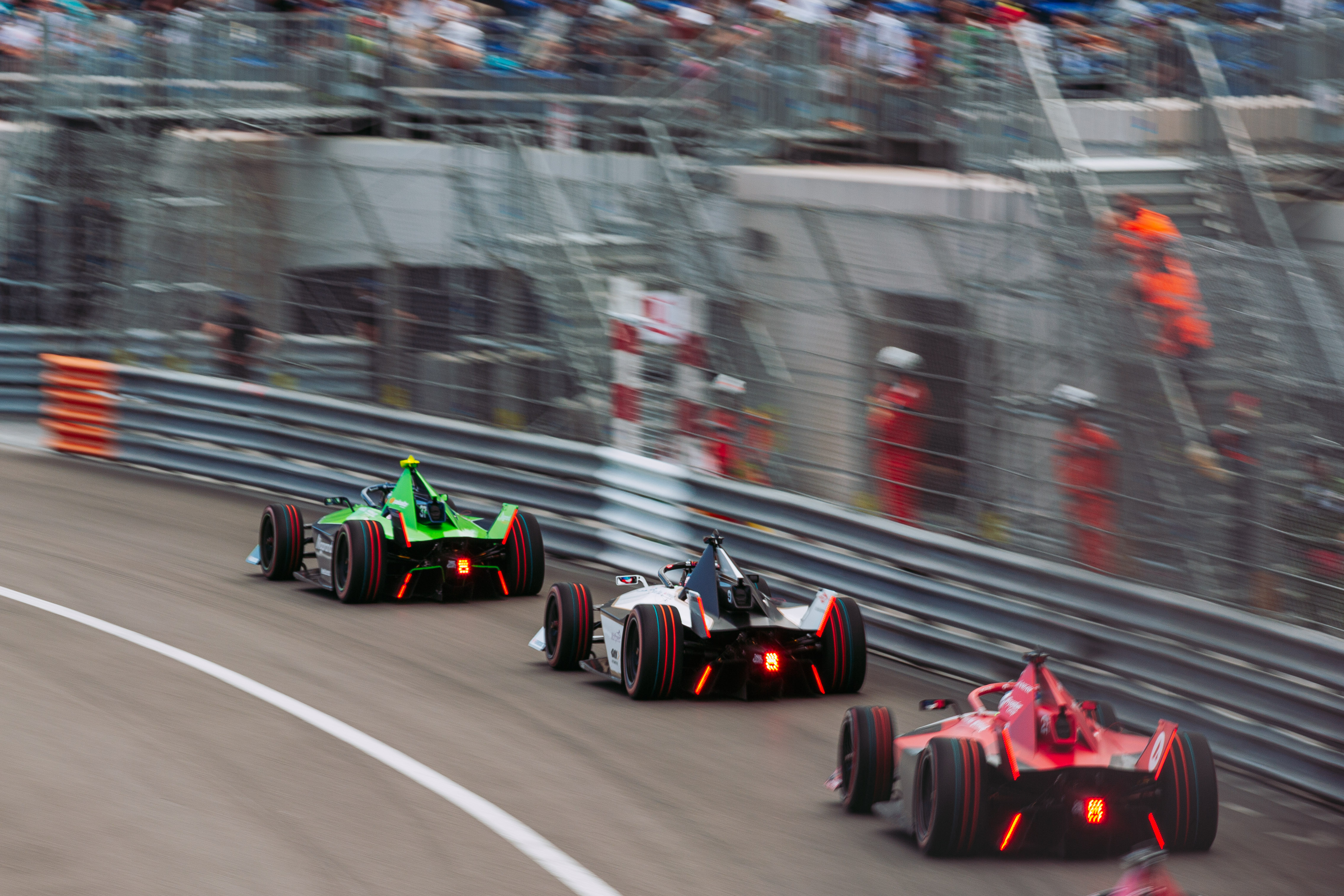 Gen3 has become infused with a race structure that is part peloton, part keirin and part echappee, to use a trio of pure cycling terms.
Of those terms it is echappee that actually seems the most fitting when it comes to 2023 Formula E racing. Its literal translation is of a melodic tone, following a principle of a step above or below, proceeded by a skip or a move to outfox one's opponent.
In the cycling world, it means a rider, or group of riders, who attack from the peloton and build up a lead in a breakaway. They will, of course, want to stay away, but whether they do so depends on how well they cooperate and how well the peloton cooperates in any attempt to chase them down.
Why such surreal terms are now fitting Formula E like a foot in a pedal right now is mostly because drivers are now recovering so much energy on the front axle thanks to the introduction of the front powertrain kit.
"In Gen2 you could be plus or minus 'x' km/h when braking and it makes a small delta to the amount of energy," Jaguar technical manager Phil Charles explained to The Race.
"But now braking from a slightly higher speed than your opponent makes a much bigger energy delta.
"A 1km/h delta when you get to braking is a decent return in extra energy, so the tow, giving you that 1km/h extra, has a bigger effect."
Jaguar, and indeed other teams noticed this in earlier races this season. At Diriyah in January, Sam Bird led for a time and went backwards for a crucial period of the race.
"Why are we going backwards?" pondered Charles at the time.
Jaguar had an efficient car and an efficient powertrain, so why was it suddenly 2% down to its competitors?
Fast forward to the second half of the season and it's long since realised that if you don't lead too early it's counter-intuitively a positive. Then, if you slow the race down, the overall energy target starts to increase.
"Imagine you're a sprint biker, and if you slow the race down, you've got more of a chance at the end," explains Charles.
"That's where the term echappée comes into our garage, because when that happens you're in good shape.
"When you've got lots of energy saved and your opponent doesn't, it's easier to overtake, but if you're all flat out, it's definitely more difficult to get by."
This type of racing has evolved as the season has worn on through several factors, notably the skill of the teams now understanding and managing usable energy better.
This type of racing is also here to stay in 2023 and would need an intervention from the FIA for it not to become even more extreme as the teams learn more and more it will accentuate the style incrementally, especially now manufacturers are able to test.
It's especially pressing because the championship could be decided at the London ExCeL circuit at the end of July. That's really when the popularity or the infamy of Gen3 racing will be judged.
Will tweaks be needed in London?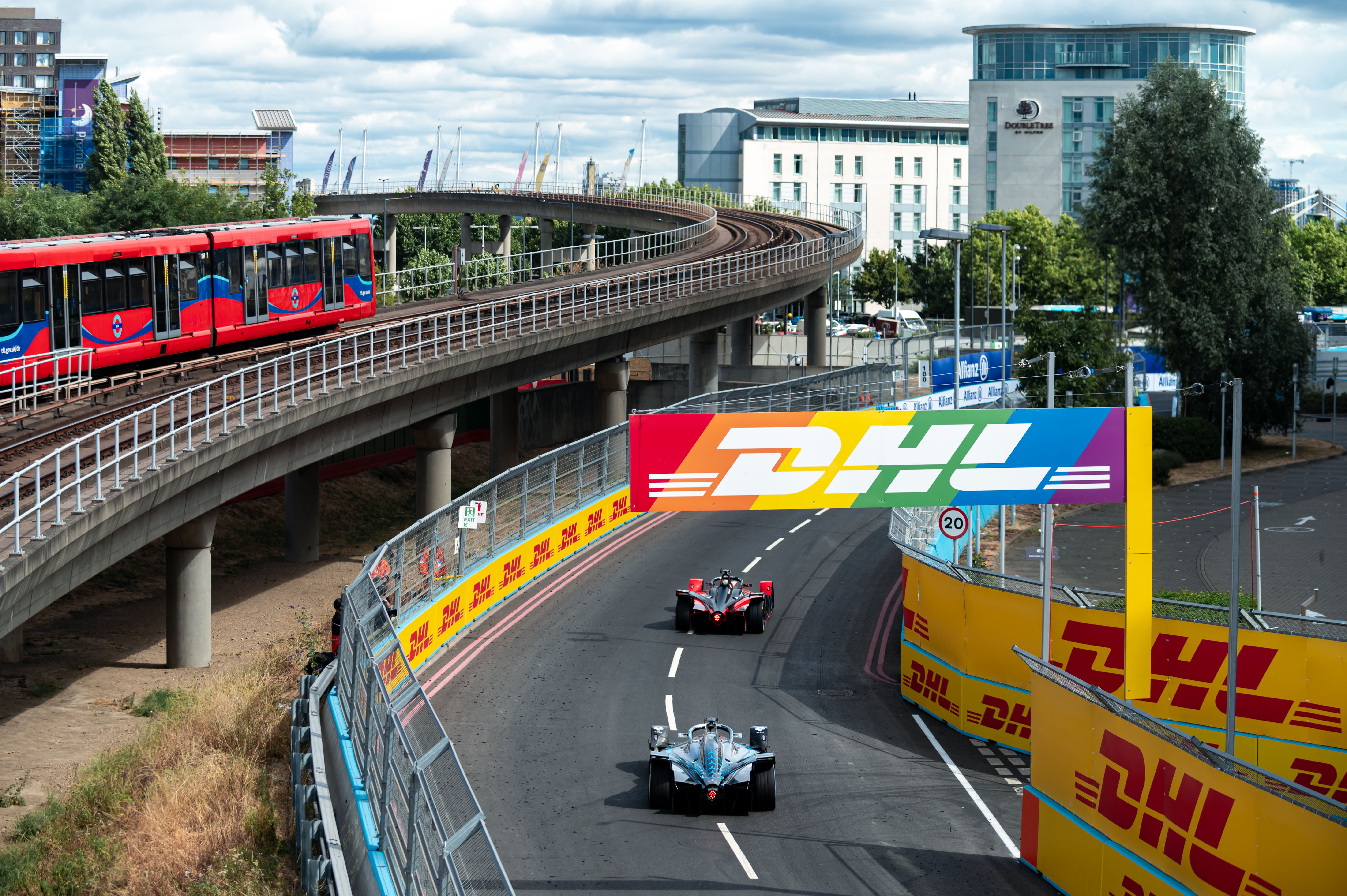 There'll be variations in the intensity of pack racing for the remainder of the season. With seven races to go there is one unknown left: Portland.
The Race understands that there will be very few changes made to the traditional IndyCar layout and potentially only a slight tweak to the first complex made. What this will do to the racing is unknown, but Jakarta and Rome will likely produce races more akin to Riyadh and Cape Town earlier this season.
London is altogether another matter. The tight confines and chicane-ageddon nature have always produced high accordion-effect races. The FIA may have some big calls to make after its simulation working group meets ahead of that event.
The number of laps chosen for the London race could be critical, since if Formula E chooses a number of laps which means teams start with a default energy which is already quite high, then the races will very quickly tend to flat out with only a small amount of slowing early on.
If they start with a large number of race laps and therefore a very low default lap target, then the drivers will likely have to slow down significantly and the concertina effect in the early laps will be high.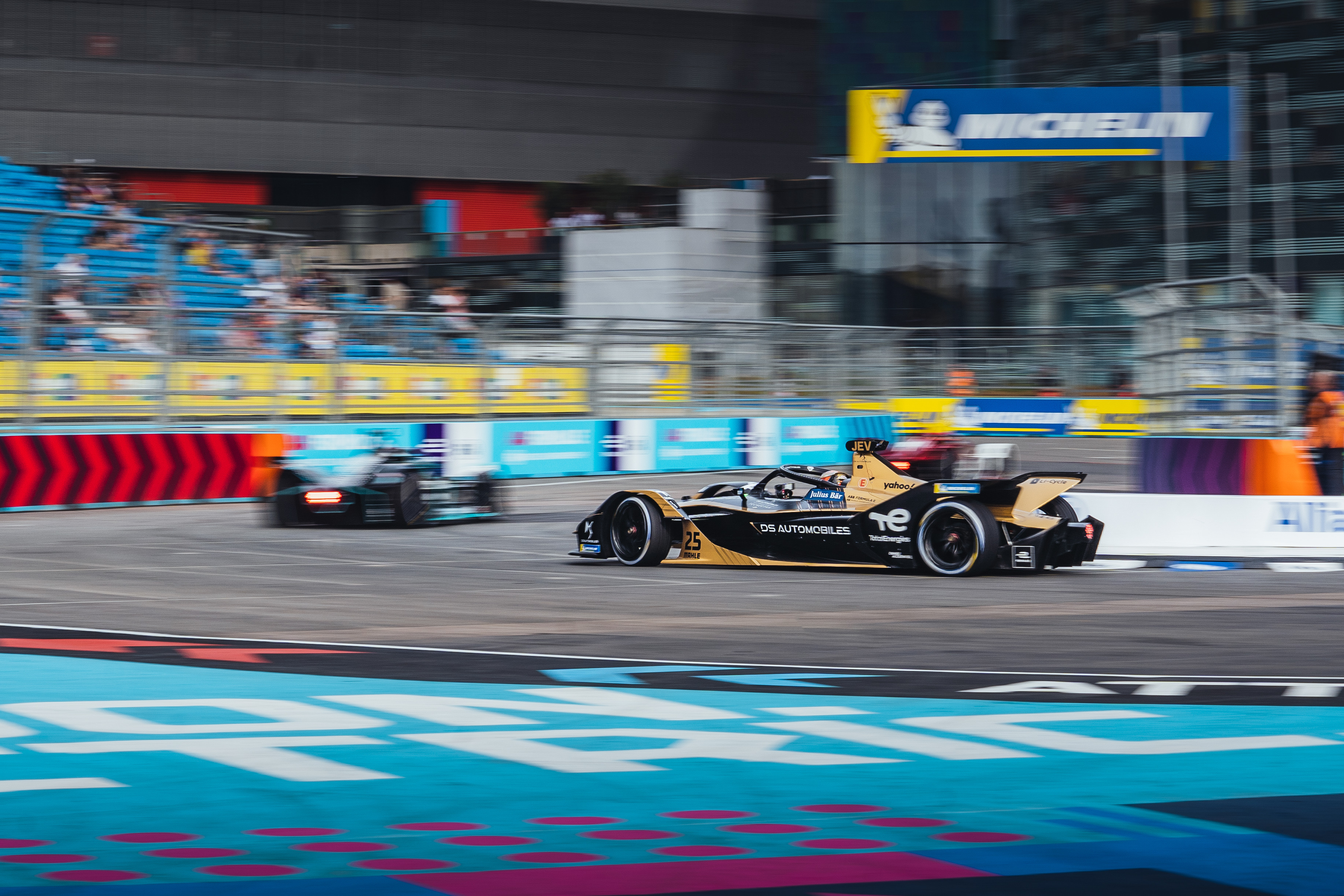 In London there is none of the luxury of Tempelhof where the plethora of wide-track hairpins at least give drivers choices in what line they take, and this is crucial.
"With the wide and successive hairpins of the Berlin circuit, if the pack bunches up in a concertina, there's the ability to go to the outside on hairpin one and then you end up on the inside of hairpin two. Instead of ending up 'hung out to dry' at the first corner, you can actually end up making places overall," says Charles.
"At other tracks it's much cagier as you can actually defend those positions. The advantage of qualifying nearer the front is higher and the chance to make a breakaway is also a little more viable, especially if two or more competitors behind fall over each other.
"It's a different calculation, different scenario week to week. It depends on who you're racing against.
"The drivers have to correctly time their moves towards the front – not too early to lead too many laps, and not too late to miss the boat.
"Also, they need to have a good sense of the drivers they are racing against – will they hit me back straight away if I overtake them now? Do they have enough energy and an efficient package to last until the end if they try and go now?"
Let's call this the Rowland effect! We will never know now if he could have lasted the rest of the race at the front in Monaco or not. Equally as much, letting him through or defending him at all costs in London could be key to your title chances.
"So that puts a skew on it, so as much as we can help with the race management giving a view from outside the car, the driver is still a massive part of this strategy game now, they really are playing high-speed chess," Charles continued.
"This is a new chapter for all of us and we're really getting our teeth into this new way of going racing. That's really interesting from an engineering perspective but also from a sporting and game theory view."
Busting the Gen3 drag myth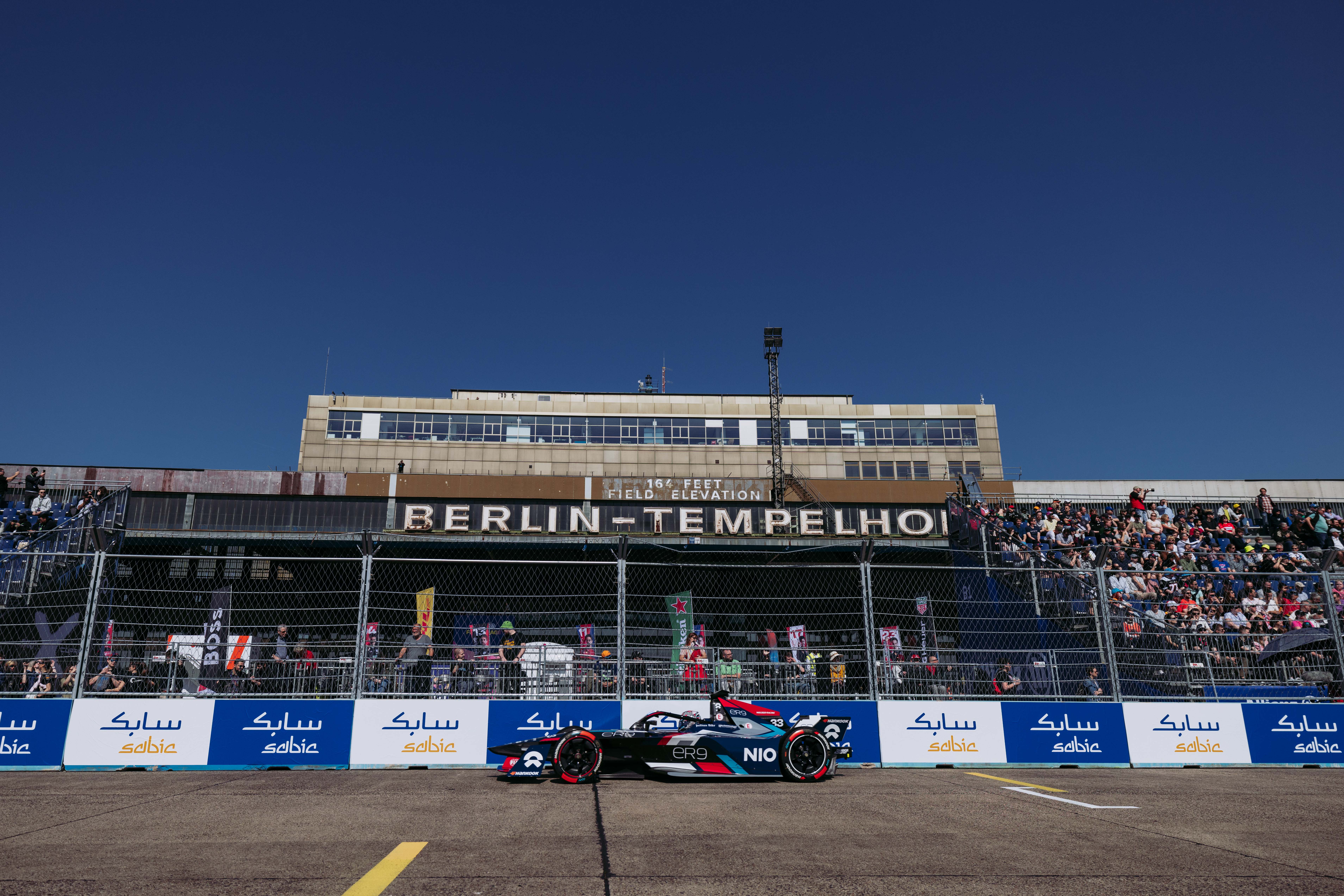 There is an assumption that the Gen3 car is much draggier than its predecessor. That hypothesis doesn't hold up.
They might be open-wheel as opposed to the prototype feel of Gen2, but the track width and cross-sectional areas are smaller. As a whole, Gen3 cars are actually pretty slippery beasts.
From the original Spark Racing Technology supplied aero maps, manufacturers construct their own 'matrix of aero characteristics' to use in their simulations and driver in the loop simulators.
An aero map details the relationships between different design parameters. Aerodynamic drag, lift and balance is often illustrated as a practical function for front and rear ride height. Geometrical properties and the aerodynamic properties of a race car are part and parcel of engineering understanding that can inform a host of setup and performance criteria,
"I think there is generally a little confusion here as the Gen3 car is not draggier than the Gen 2 car and these cars are actually very low drag cars," says Charles.
"If you compare an F1 car with a Formula E car, the drag coefficient is very low on the Formula E car.
"However, a delta in speed at the braking point makes a big difference in Gen3 Formula E, so while the speed delta of having a tow isn't much different between Gen2 and Gen3, the return on the energy harvested is.
"In addition, the fact they are low drag is also a big driver for how Formula E cars can follow and race so closely. When racing cars are high drag they normally make a big 'eddy wake' behind them.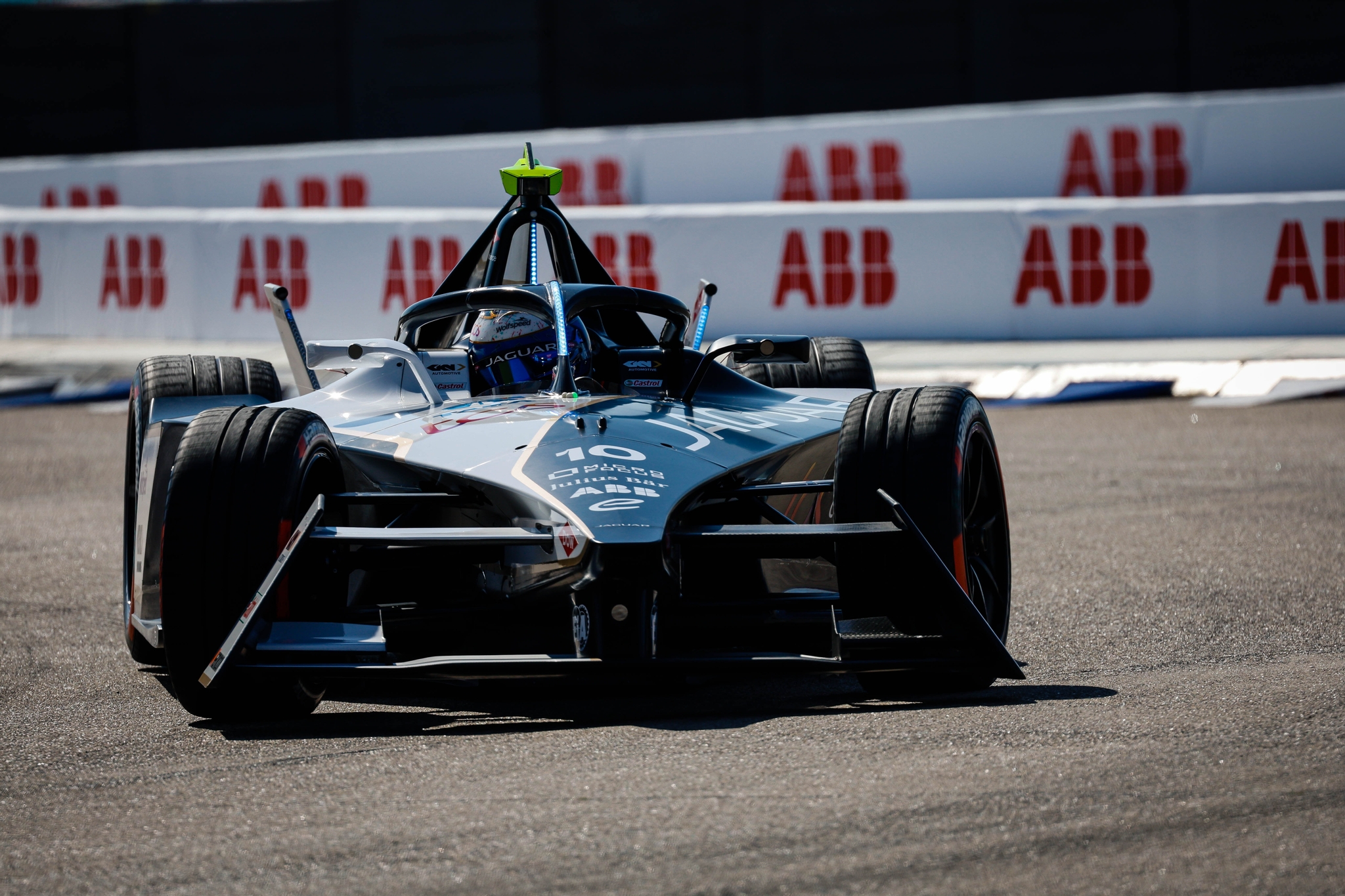 "And high drag cars are also usually high lift cars. High-lift cars are often very sensitive to the quality of air they drive through, especially if they are dependent on their upper body flows for overall aero performance.
"A big and disturbed mass of air to drive through, often leads to a loss in lift and a shift in balance rearwards, giving understeer, as the front wing is usually more heavily affected.
"The coefficient of drag for the Gen3 car is actually very similar to that of the Gen2 car.
"There are some slight differences in map shape mainly because you have got open wheels now in Gen3, which gives some differences in steer, yaw and roll sensitivity, but overall the numbers are actually very close."
That will surprise many people, but in Gen3 the wonders and revelations have come thick and fast, almost as much as the racing itself.