Jake Hughes has consistently faced uncertainty in his decade-long racing career to the extent where just how long he would be doing his job in any given season would be front and centre of his campaigns.
Now, at the McLaren Formula E team, that's all changed. He's earned continuity, and many believe that will give him fresh impetus to kick on spectacularly from a rookie season in 2023 that intermittently sparkled.
The refreshing sense of having a contract signed with the team - one he has been a major part of as it morphed from Mercedes to McLaren - well before the end of his first season with it is giving added steel to Hughes' ambitions in 2023.
In fact, the groundwork really stretches back to 2021 when he was a reserve driver with Mercedes customer team Venturi in conjunction with commitments at Mercedes EQ.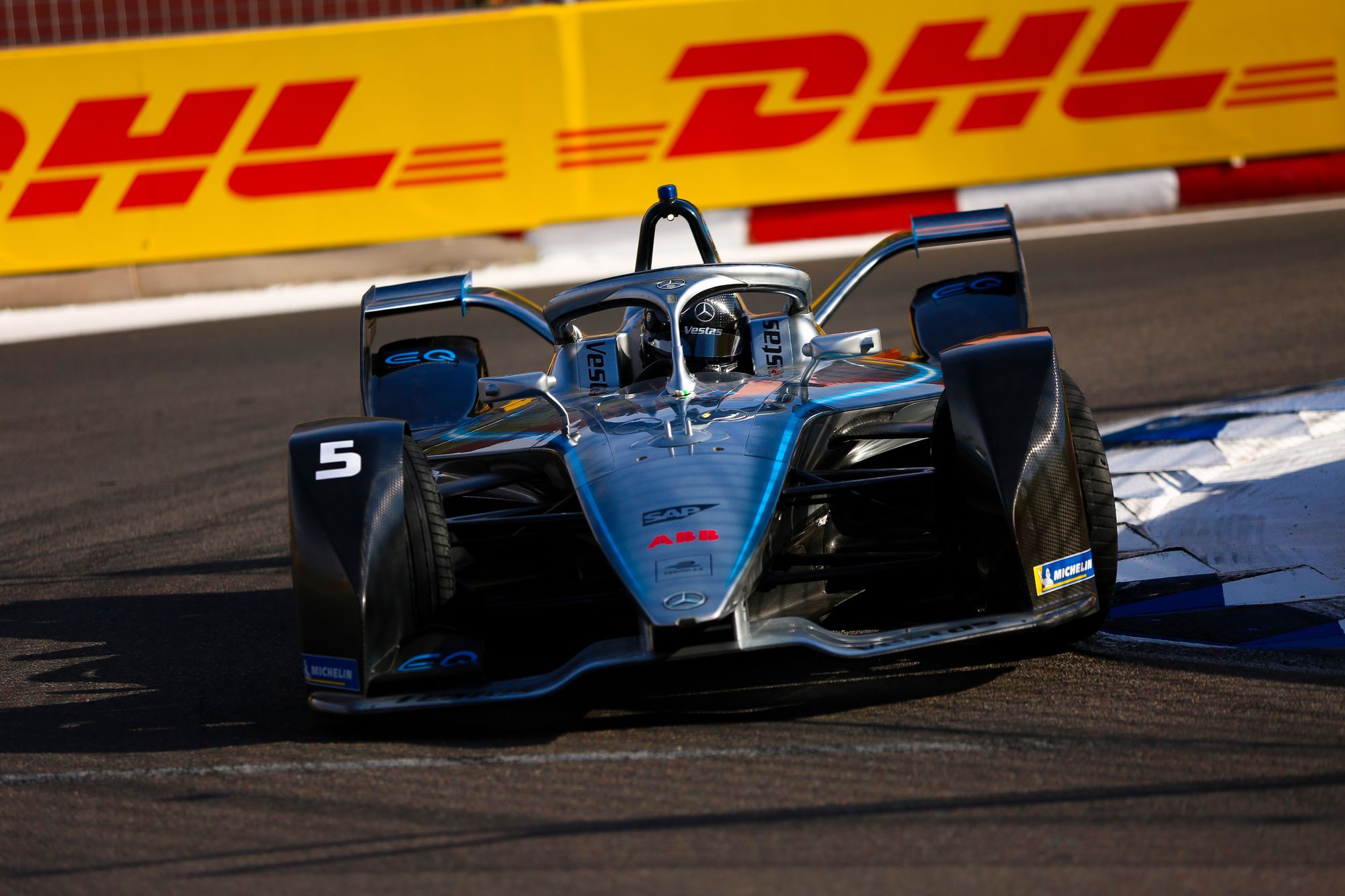 It was then that the faith shown in him by bosses Gary Paffett and Ian James started to pitch him into the running for a race seat ahead of the 2023 season.
Hughes' outward confidence is now noticeable. He's had a career that has rarely had the comfort of continuity, particularly in his long F3, GP3 and GP2 era which spanned 2016 to 2022.
He raced for some of the best teams - ART GP, DAMS and Carlin - but he was always hamstrung with bitza budgets and instability within teams, usually being put in the shade by complex economic imbalances within squads.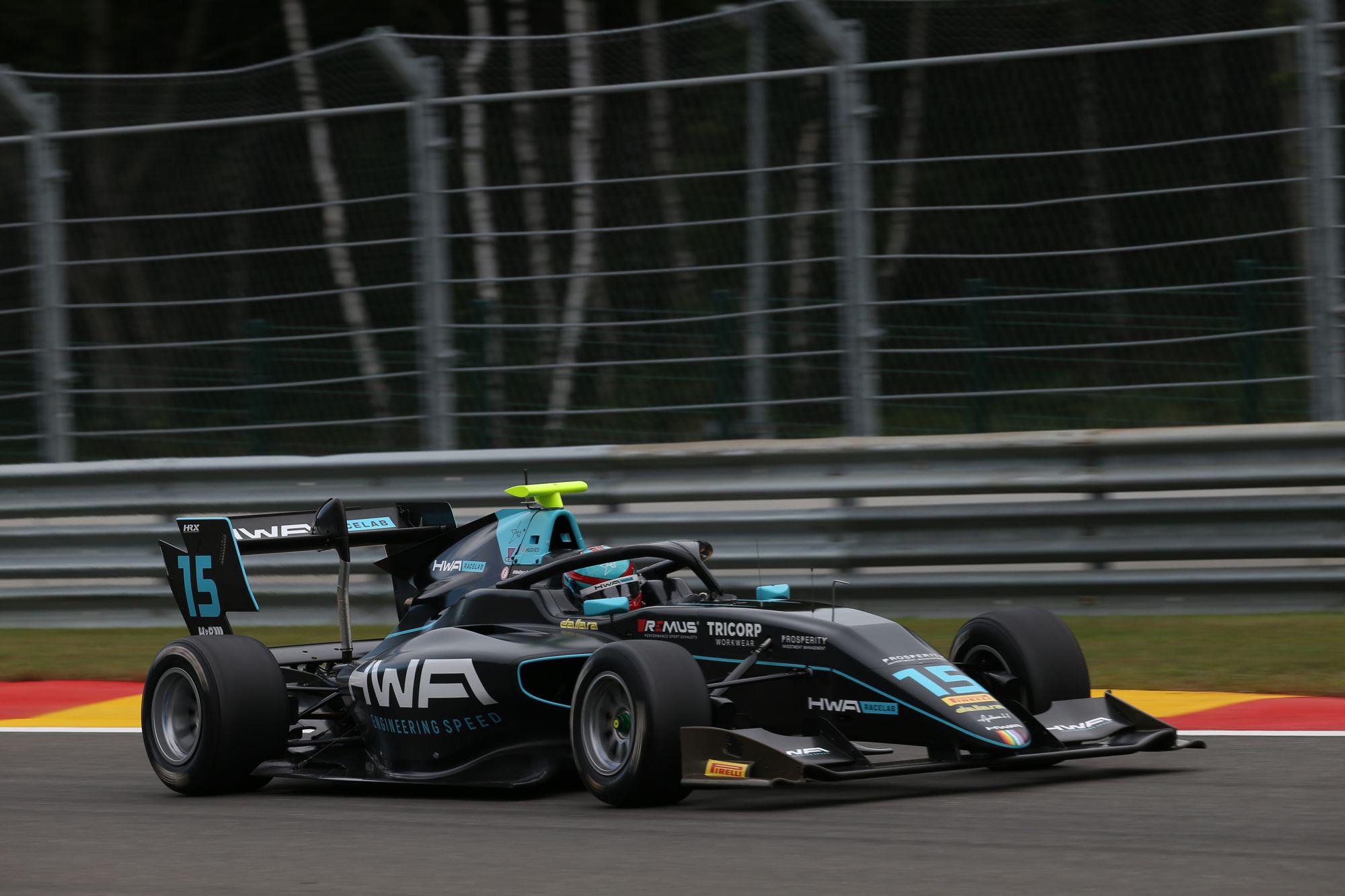 Across those five seasons Hughes raced for eight teams, often in the guise of supersub or via emergency speed dial as a notional plug in and play driver.
At the end of each season, Hughes didn't know what he would be doing at the start of the next. It was hardly a good incubator for getting the best from his talent.
"I've kind of been forced into dealing with those previous situations on the fly," Hughes tells The Race about his fractured route to Formula E.
"In a different world I'd like to be more blessed than I already am, so in a position where I could choose where I wanted to race every single year in the best machinery possible and win every race and championship possible.
"But it's not always the case for all of us. And I fall into that sort of middle bracket. I always say that I was very fortunate to be given the opportunities I was with the limited financial means I had, but still, you are not really being given the opportunities to race confidently and to progress a career."
Hughes is really talking about being more in control of his career, and for whatever reason this simple topic is misunderstood and underappreciated in motorsport.
This is not football or tennis where talent will always find its bullseye. In this business, external factors such as economics, politics and simply being in the right place at the right time are just a few ingredients that have to be digested.
Getting and not hoping is the new mantra for Hughes. He's got some control now and he wants to kick on. At 29 he's in his prime and knows it. Knows too that should he see off new team-mate Sam Bird this season then he'll likely get even greater stability or perhaps interest from a major manufacturer again.
"I think the blessing in disguise is that I've been very used to having to perform for myself to keep my career going," he says.
"It's not been about what anyone else thinks of me, it's been about performing and forcing people to notice."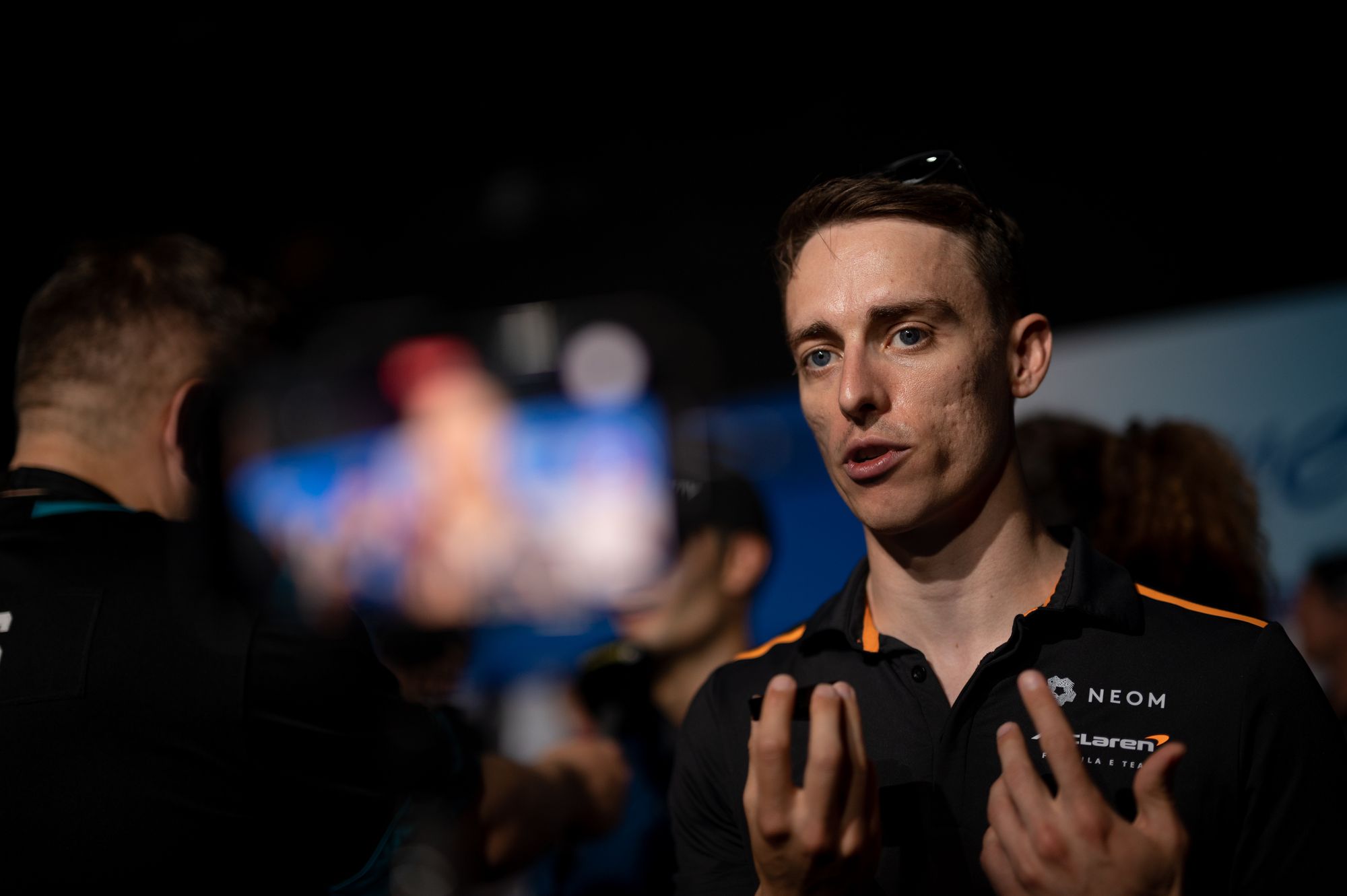 McLaren likes Jake Hughes. It knows he's a grafter who takes nothing for granted and who knows "what I've had to do to get here as well, it's sort of like a blessing in disguise that they know how hard I'm willing to work and know what this means to me as well".
There are several similarities in Hughes' career to Bird's.
In 2014, Bird was contemplating jacking it in after a long, often successful but by 2013 frustrating junior single-seater career. He was about to look into becoming a fitness and performance coach when the Virgin Racing Formula E opportunity came by that year.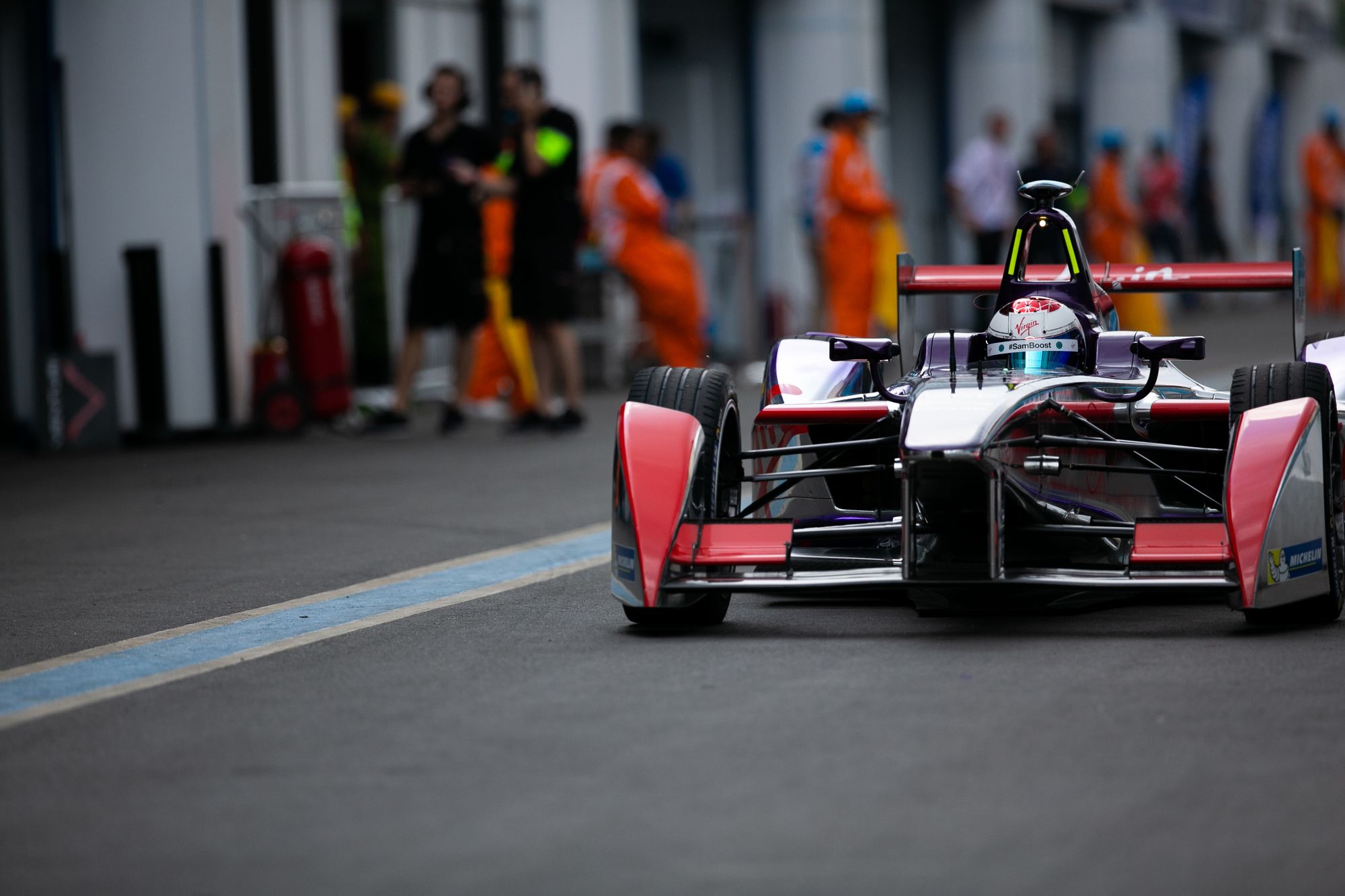 From that point Bird picked the ball up and started to run, and Hughes has been through a similar path with thoughts of stopping never far away. Perhaps this is an unspoken dynamic between the two of them, and why they clearly get on so well, sharing a love of football, cricket and golf when they are not racing.
Life away from the track is important and Hughes acknowledges that his deals with McLaren have improved his circumstances, saying he's "fortunate now that I have actually been able to move out of my family home and move in with my girlfriend [Abby]".
"I threw all my eggs in the racing world basket and I didn't go to uni and I didn't do an apprenticeship," he says.
"Some might say that's really naive, and part of me looks back and probably thinks that might have been the case.
"But that was what I did because I love this sport. I'm wanting to make it work, but with how it was I would wake up every day not knowing and then go into a race knowing if I didn't get a result, [there would be a question of] whether I would actually be able to continue."
Hughes often uses the word mindset when talking about racing. It's something he will have learned from mentors such as Paffett and Mark Blundell. They got success through hard graft and grabbing opportunities against significant odds, particularly in the sphere of financial injection into early career programmes.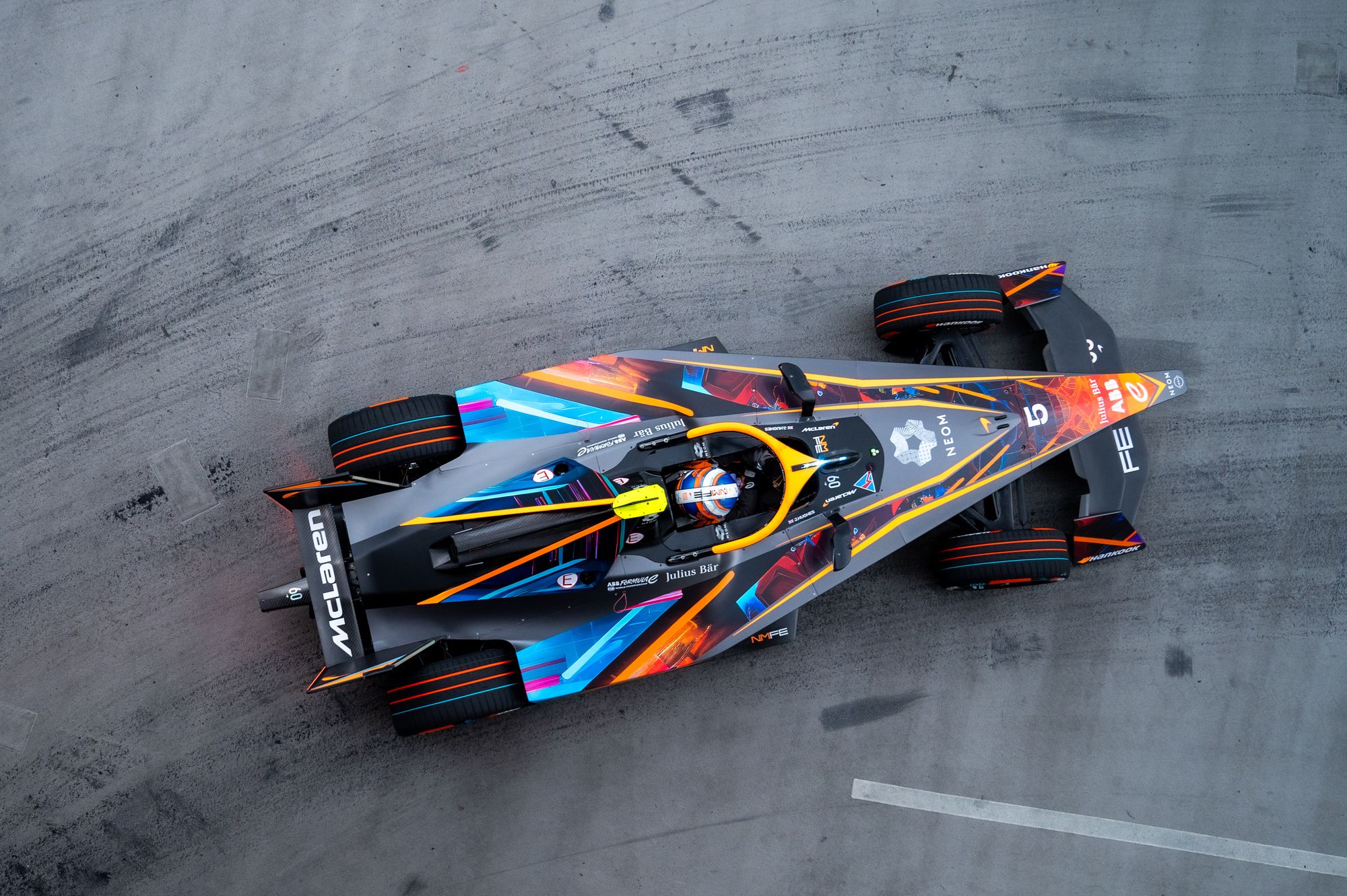 "There's a certain mindset that has built me into being able to deal with challenges every single year. And now I'm in a position where that is still going to be there because that sort of never goes away when you've got to perform," adds Hughes.
"All that hard work, all the seven days a week, the travel days, not seeing family and not being at home for Christmas, making it stressful for Mum and Dad, has got to the point now where I'm like, 'That was all worth it'.
"Now I can just go out and, while that jeopardy is always going to be there, I'm actually enjoying it for the first time in a long time, mentally and physically."
Hughes has a big season ahead of him, but if ever there was a driver who, should the McLaren/Nissan axis allow, could upset several applecarts in 2024 it might just be the Brummie in the lurid orange overalls.