The rear suspension design concerns that prompted Mahindra to pull its and customer Formula E team Abt's cars from the Cape Town E-Prix were known before the season started to be a potentially troublesome area.
The Race can reveal that Mahindra had problems related to the suspension on its design as long ago as last September, specifically at a test conducted at the Varano circuit in Italy, where multi-manufacturer running with the new Gen3 cars was conducted.
According to several sources at that test, Mahindra suffered two episodes where the suspension caused issues with the new M9Electro design. It is believed that they were addressed before running continued on the car, which was shared by Oliver Rowland and Lucas di Grassi.
A subsequent modification to the suspension is believed to have been made following that test.
Mahindra's customer team Abt was in attendance at Varano but neither of its drivers, Nico Mueller or Robin Frijns, drove the car and its hardware was not ultimately completed until just before the pre-season Valencia test in mid-December.
The specific issues endured by Mahindra in second practice in Cape Town have not been made public but are believed to centre upon some sort of flexing within its rear suspension components.
The Race has received credible information detailing that Mahindra has elements of its suspension constructed from titanium, in what was presumably a decision made predominantly with weight saving in mind for its first Gen3 design.
Titanium suspension in race-car construction can withstand loads but generally has less stiffness value than a conventional steel alloy design.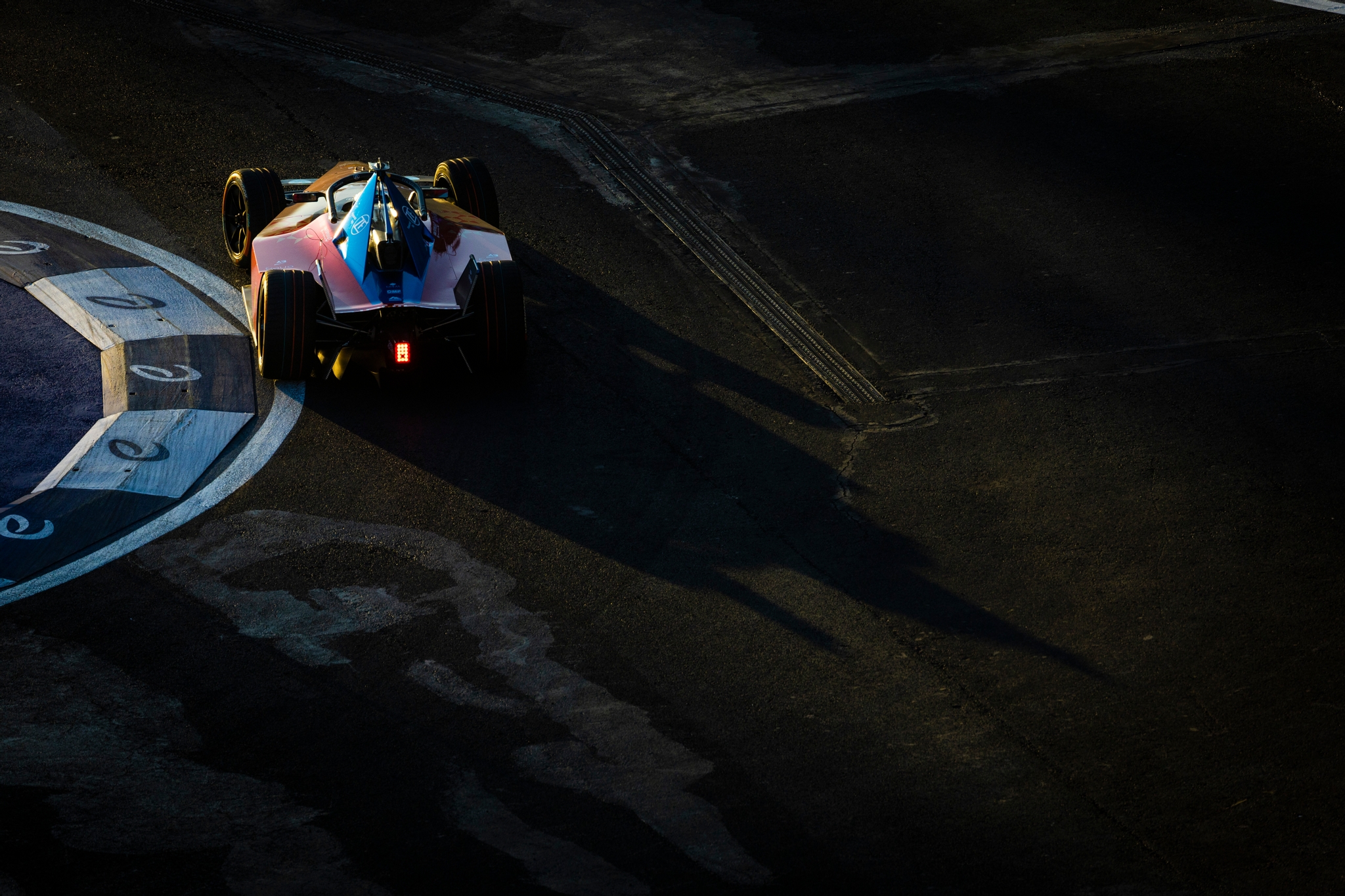 There is currently no definitive evidence that the titanium elements in the design were part of the issues encountered in South Africa.
Several rival teams have commented to The Race this season that the M9Electro has an unusual pushrod angle on its suspension, with the pushrod seemingly running up and forward from the upright itself.
The upper point of the pushrod itself is outboard, which would be consistent with using a large rocker on the outside corner of the car's 'maincase', meaning it would have a much more pronounced vertical pushrod angle.
The rest of the Formula E teams use a steel alloy construction in their rear suspension with the 15CDV6-specification alloy now being widely used in motorsport designs.
Mahindra's team principal, Frederic Bertrand, told The Race in Cape Town that the withdrawal was "very painful, because it happens on a part which is quite a standardly managed part".
"There's nothing crazy there," said Bertrand.
"There is no big technology there so it's even more painful I would say because it's a part which is key in the reliability and safety of the car."
Mahindra is believed to have found a solution to fix the issue for the forthcoming Sao Paulo E-Prix, which is due to take place on March 25.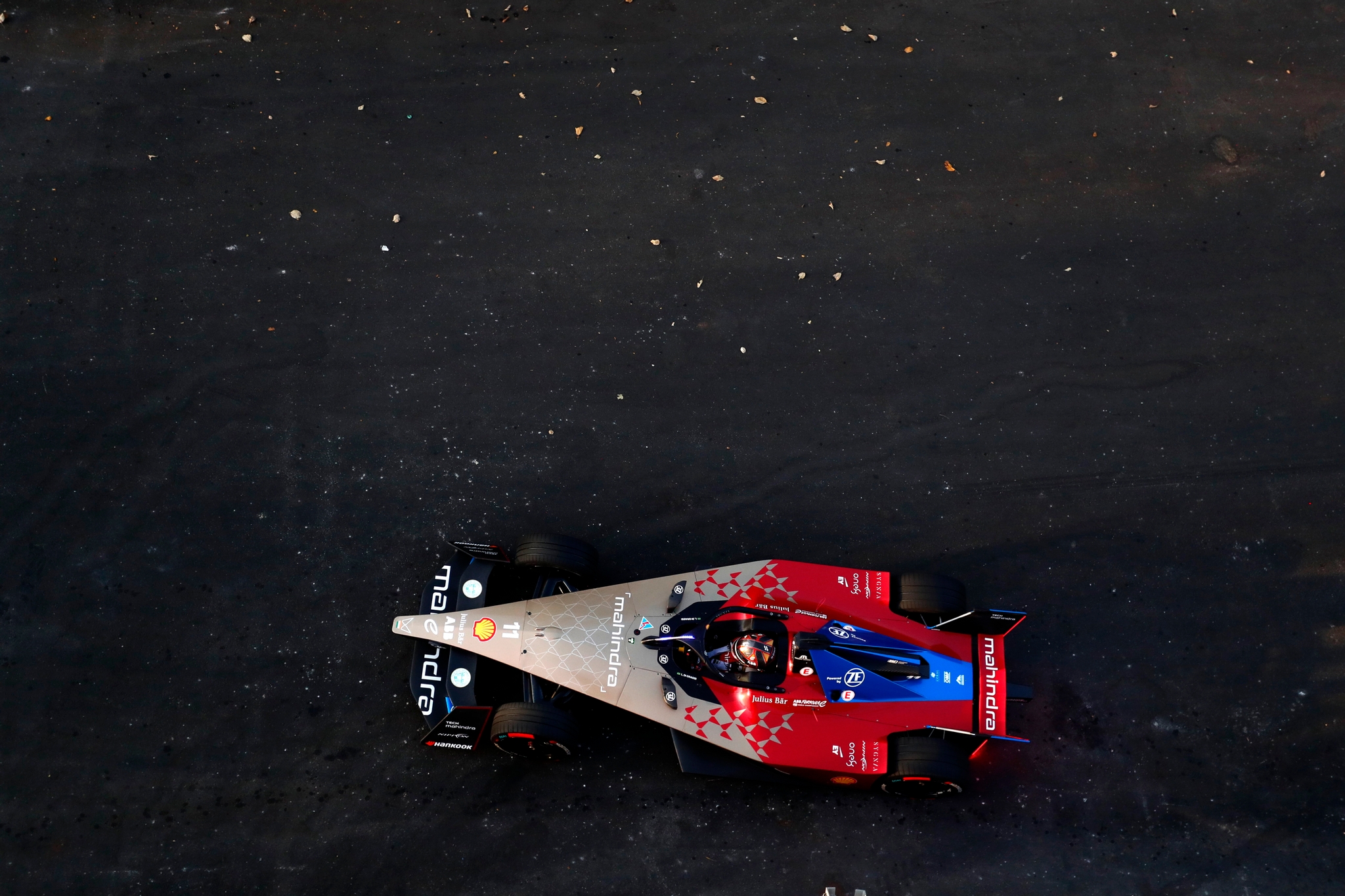 It has been working with the FIA technical department in recent weeks to introduce a modification that is acceptable to be made within the homologation process that took place last autumn.
Article 24.17 of the current Formula E sporting regulations states that should a competitor 'wish to change/modify any component of the car in relation to the homologation form at any time during the Competition or in between Competitions, a request may be accepted only upon completion of a form, obtained from and submitted to the FIA technical delegate. Any requested work can be carried out only if previously approved and stated in the written decision following the request'.
If a modification is completed purely for safety reasons the competitor is unlikely to have to face a penalty for such changes.