The first significant meeting to discuss the concept of the Gen4 Formula E car took place at the Cape Town E-Prix last week.
Teams and manufacturers were led through a presentation that was chaired by both the FIA and the promoter Formula E Holdings. An initial concept meeting did happen in Monaco last April, but little of note was captured from that.
While sporting and technical concepts were discussed for Gen4, a shorter-term look and feel of the modified Gen3 package (to Gen3.5) was also discussed for 2025.
That will be the halfway mark of the Gen3 rules' lifespan and although not yet guaranteed, it is looking increasingly likely that a significant update could be introduced that may include a new tyre spec from Hankook and the possibility of at least an element of all-wheel drive on the cars, although this could be carried over to the Gen4-spec cars.
How this will play into team and manufacturer budgets across the new financial regulations is still unclear.
The Race understands that the meeting did not go into specific technical details but rather looked at how Formula E can be developed and maximised as a whole going forwards.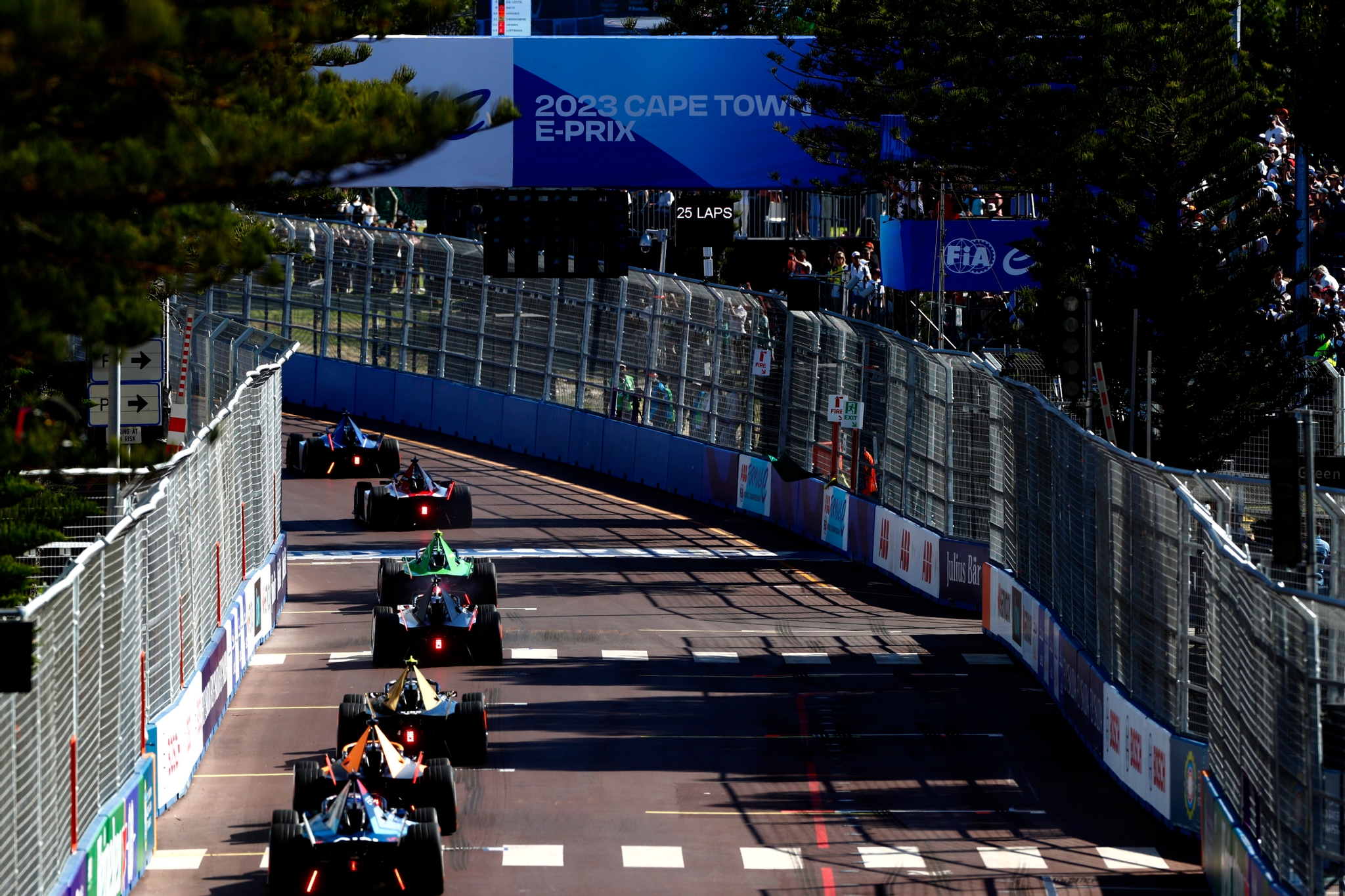 A formal process of pinpointing possible Gen3.5 changes will be discussed in March at the next technical working group meeting.
It is also known that an element of styling of the cars to reflect brand identity currently appears to be off the table for 2025.
Team principals and drivers discussed with The Race last week directions in which they would like to see Formula E's sporting and technical roadmap developing. The majority said they'd prefer to see a tyre compound change and an element of all-wheel drive factored in to harness the speed potential of the current package.
"I do think we could probably sacrifice a little bit, and maybe just make a slightly softer compound for a bit better laptime," NIO 333's Dan Ticktum said.
"The tyres, the main thing is just slightly more grip, and I'm sure I can manage that no problem. Also maybe just adding bodywork on the front, covering the wheels, because it allows us to lean on each other because obviously we don't want to be crashing.
"That's something I'd like to see. I think this will happen naturally, maybe, but also a few visual changes too."
On the all-wheel drive (AWD) possibility, Ticktum said "we'd have to change quite a lot on the front MGU so it could deal with it".
"Because I think at the moment it's quite a big change, and it will add weight [to go from passive to active]," he said.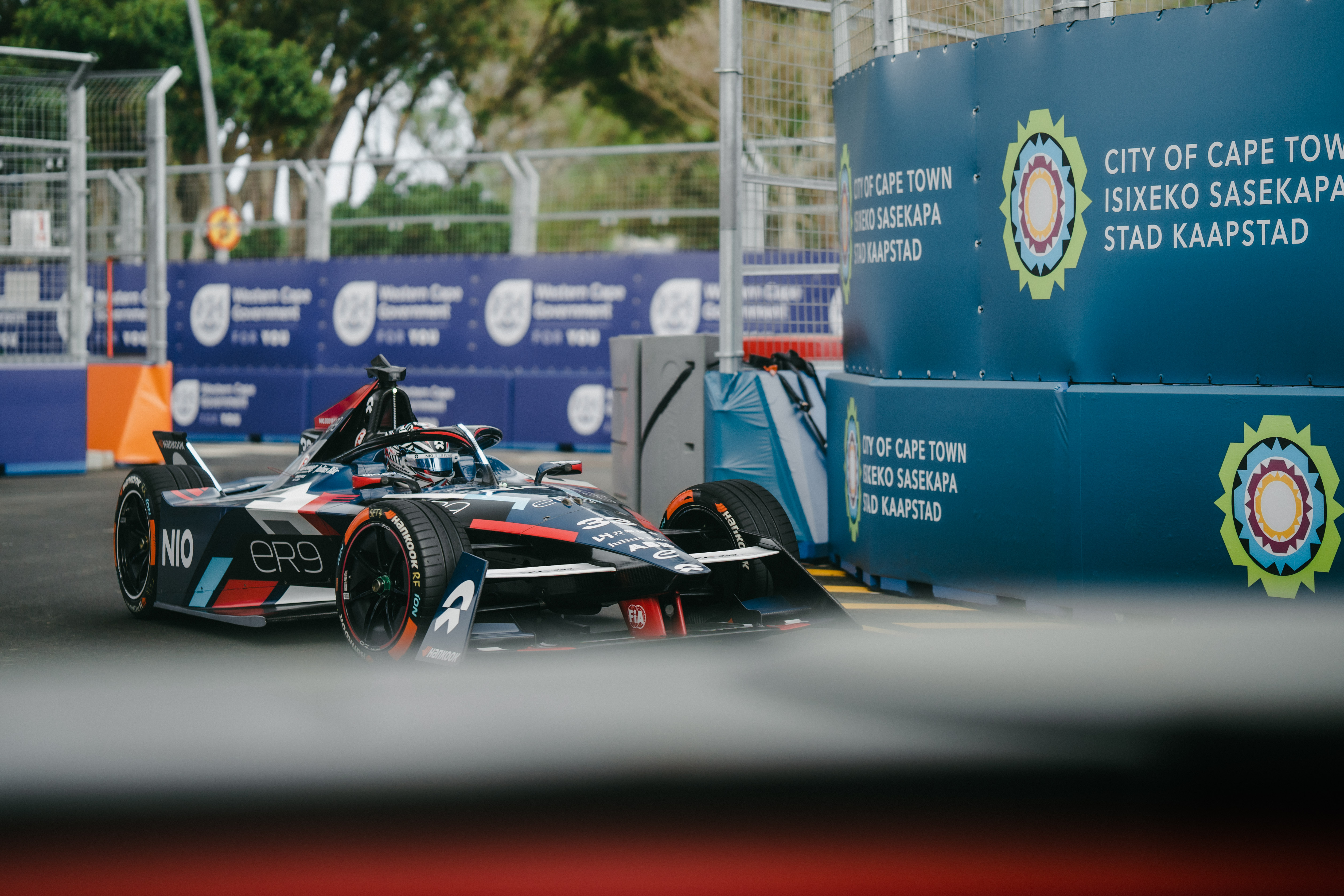 "Personally, I like rear-wheel drive. I think it suits the race car well, but it'd be cool if you could deploy AWD in certain moments perhaps, like maybe at the start.
"That could be quite interesting, or just to get good traction to get alongside someone to overtake."
Fellow British driver Jake Dennis broadly agreed with Ticktum, telling The Race that "ultimately, drivers just want more grip".
"It'd be great to see a slick tyre or just a super-soft compound, which can last the race maybe," said Dennis.
"But we also don't want the same issues as in New York last year [when the tyres lost tread and were difficult in wet conditions], so it's a fine line to get it right for them [Hankook].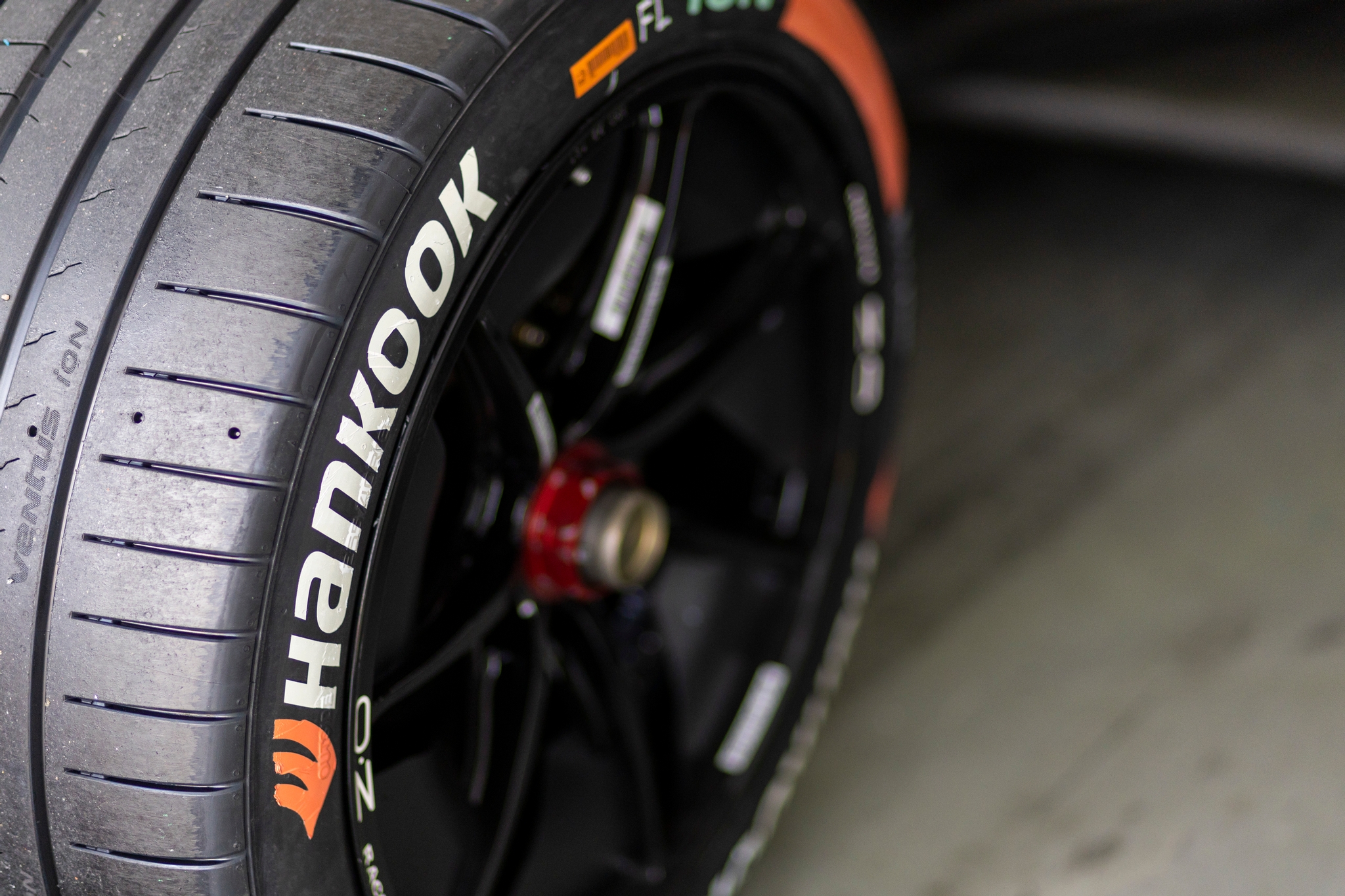 "Then maybe bringing in the AWD would be awesome.
"It needn't even be for the whole race. It's super difficult to make use of attack mode this year, because it's that much power, we can't even use it.
"By the time we've reached the throttle we're already all the way down the straight and then you're too far behind.
"So, it's going to be awesome to see four-wheel drive in attack mode, and then you'd see some proper overtaking and really different characteristics in cars."
Giving the perspective of both a former driver and a current team boss, Maserati team principal James Rossiter said he thought "the car has the capability" to run all-wheel drive.
"I think that it would be an amazing achievement from the championship to be able to implement it. Whether or not the FIA and FEO [Formula E Operations] will go that direction I'm not sure," he added.
"But I do think it would be very exciting if they chose to go that direction, especially for acceleration out of low-speed corners, things like that.
"You would create the fastest-accelerating single-seater in the world. If you unlock that technology that's already there and that is inside the car it would be an amazing opportunity, for me, to create something magic."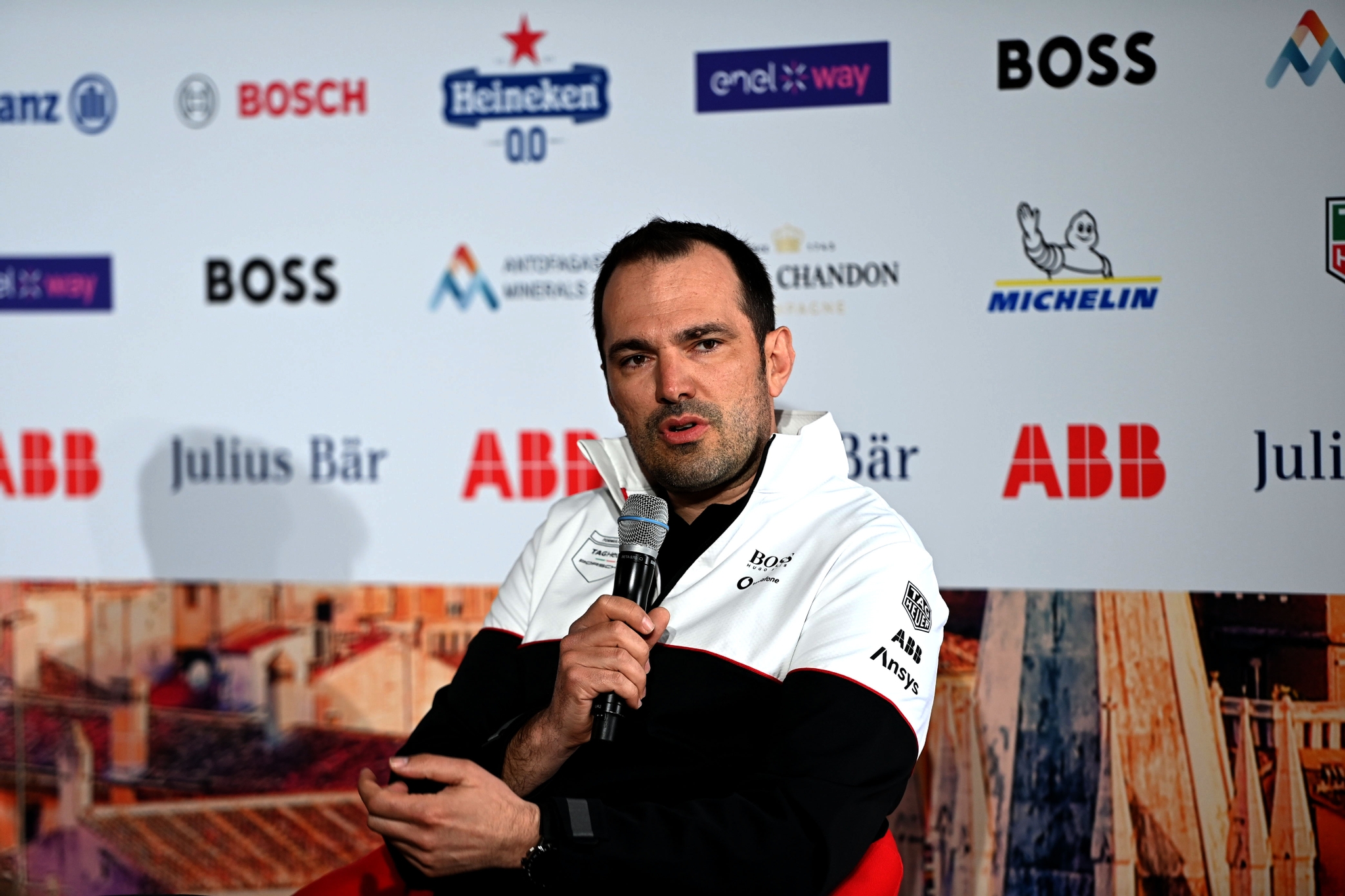 Porsche's Florian Modlinger reckoned that making the new front MGU active rather than passive will be looked at, meaning an element of all-wheel drive is attractive.
Inevitably, Porsche also wants to explore battery capability, consolidating its long-term stance on battery development and potential freedoms away from a completely spec structure.
"The front powertrain is a point of interest, and now is the first time that we run it only in regen, for the future there you can think about those who use it for boost," Modlinger told The Race.
"But also in addition, when you think about broadcasting, what is relevant for the road cars and for the electric vehicles, what is important for the future, it's the fast-charging, that is clear.
"In addition to energy storage, there is also the battery system, the battery management, and so on. We expect that there are some areas, not a lot, because we are in the cost cap, but some dedicated areas to be opened."
McLaren's Ian James said he wasn't averse to a new tyre compound in 2025 but added he thought "it needs to be done, again, with that overarching goal we want".
"What are we looking to do?" he said.
"Ultimately, we're not looking to have the fastest cars that could possibly be out there, we're not looking to have the happiest drivers that are out there, or the happiest team principals, we're looking to have the happiest fans and grow the reach that way, so I think we just need to keep reminding ourselves of that."
The Race understands that there is currently a reluctance from manufacturers to change the tyre specification in the short term – even for the 2024 season, which is a possibility. This is likely to be because they have collated so much data from the current product.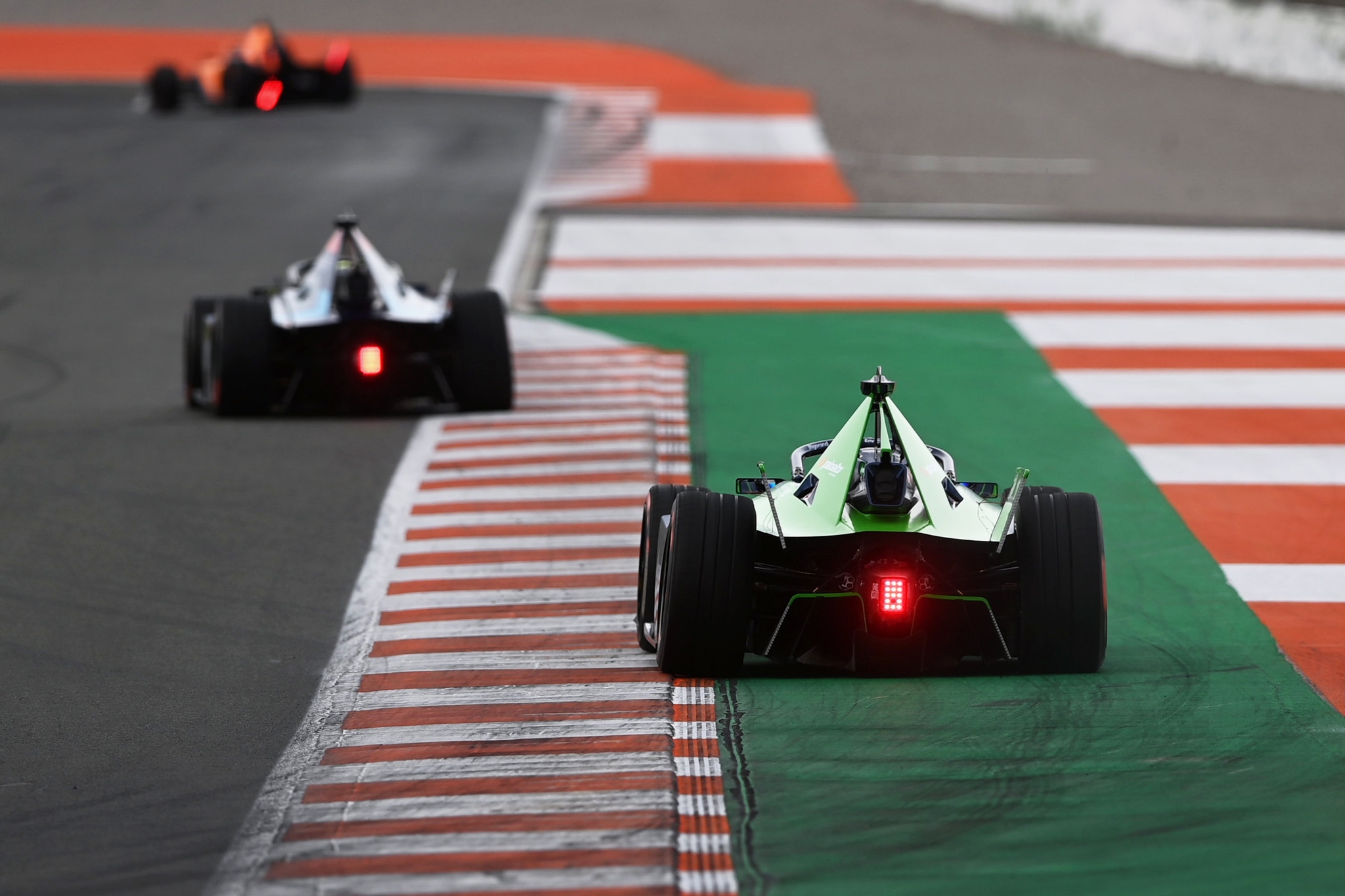 However, additional days of testing are also on the table, possibly as bolt-on options for the pre-season Valencia test which is likely to be confirmed for late October in readiness for either a November or December start to next season.
The spending level for seasons 9 and 10 – 2023 and 2024 – is set at €13million per season, although that is now more like €13.4m after inflation.
From season 11 (2025 onwards), the spending increases to €15m per season 'inclusive of driver costs and other costs associated with the second phase of the Gen3 car'. Although the driver salary cap figure is not yet decided, it will come within the team cost cap and has to be agreed with regards to specific policing of the clause.
It is currently clear that an overarching issue for Gen3.5 is purely a financial one for the teams. It is probable that there isn't a team on the grid that is reaching cost cap limit through sponsorship.
They are therefore subsidised either by their manufacturers or by title partners, an example being Envision. For the teams, simply being able to spend up to the budget cap is not presently achievable.
This means that they can't afford wholesale changes for Gen3.5 because in the majority of cases the budgets are all agreed for the Gen3 duration and, in the words of one team principal, "there isn't any fat on the budgets at all".