Cape Town E-Prix winner Antonio Felix da Costa is spearheading a call for sparking skid plates to be added to Formula E cars in the near future in an effort to improve the all-electric series' visual appeal.
Such measures, involving aluminium or titanium plates being fitted to the floors of cars, have been used in Formula 1 before – although not always for the overt purpose of enhancing the spectacle.
Da Costa and other drivers are asking Formula E to embrace the idea on street tracks that the Gen3 cars routinely bottom out on and at those hosting night races, such as the two annual Diriyah E-Prixs.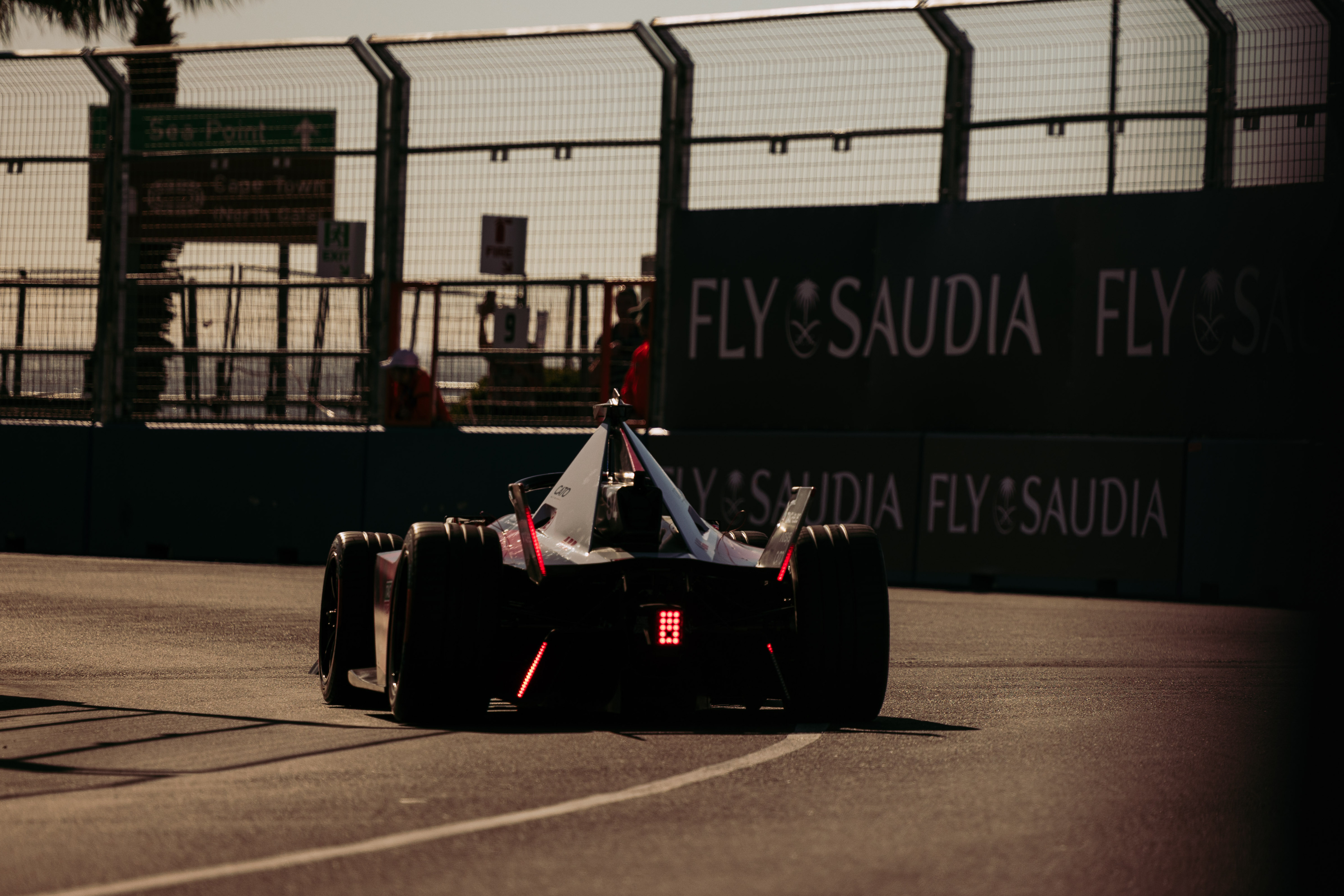 Speaking to The Race in Cape Town last month, Porsche driver da Costa said he believed that the series could look more spectacular as he outlined his vision.
"I've spoken to the FIA and Formula E to improve the show and one thing is why don't we have metal bits on our skids to create a spark show?" he said.
"Because we touch the ground a lot and it's one small thing that for a fan it's like it can go from, 'Meh' to, 'F***, that's amazing'.
"So, this is just small and simple things that I think we can implement."
Other drivers told The Race they would consider such a step to be largely positive. NIO 333's Dan Ticktum said he thought "from a visual perspective, because on the street circuits we'd be hitting it a lot, so that would look quite cool, especially if it's in the night races".
"I don't see why we can't do that," he added. "It doesn't take much to achieve and there is maximum impact for the visuals of the championship."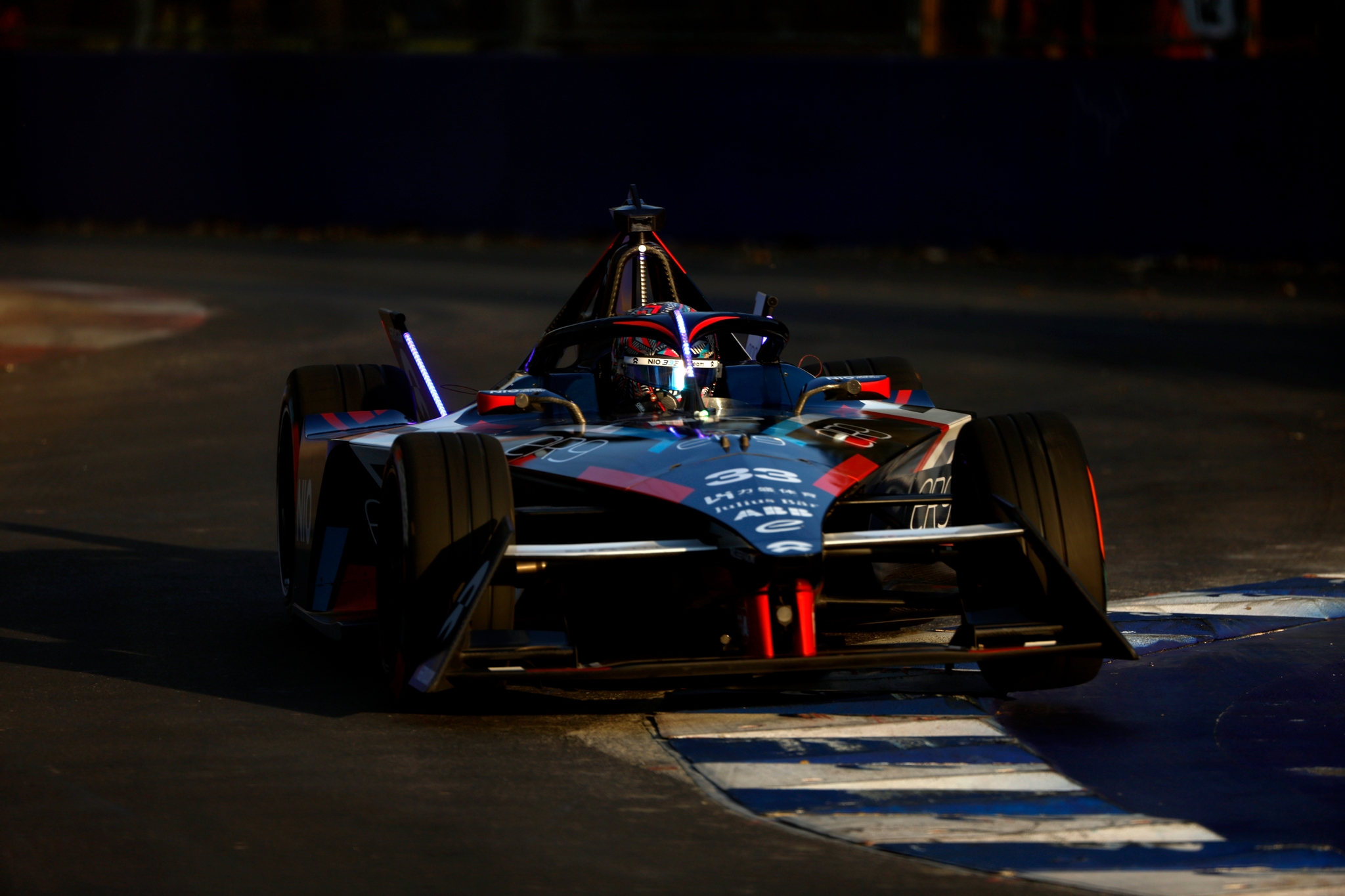 Da Costa went on to suggest that he and other drivers also wanted to contribute more in "pushing everyone to have a better event on-site".
"I think after COVID we kind of slowed up," he said.
"Pre-COVID we were amazing. Then after COVID, and I understand financially it wasn't easy for the series, it all slowed down a bit, but I believe that the experience for the fans needs to be the number one priority, always.
"Having said this, the growth is still going up and the numbers are good from what I see from fans and people and friends, it seems to be growing and that's great."
Formula E has struggled to increase its fanbase since the interruption of the pandemic in 2020 and has gone through a difficult period in re-engaging with fans.
It has recovered to an extent but recent viewing figures in some territories have been disappointing, with the recent races in Hyderabad and Cape Town believed to have brought in just 97,000 and 151,000 viewers respectively via UK broadcaster Channel 4.
Although a world championship, Formula E is based in the UK, its grid is represented by more UK drivers than any other, and the majority of its teams have bases there.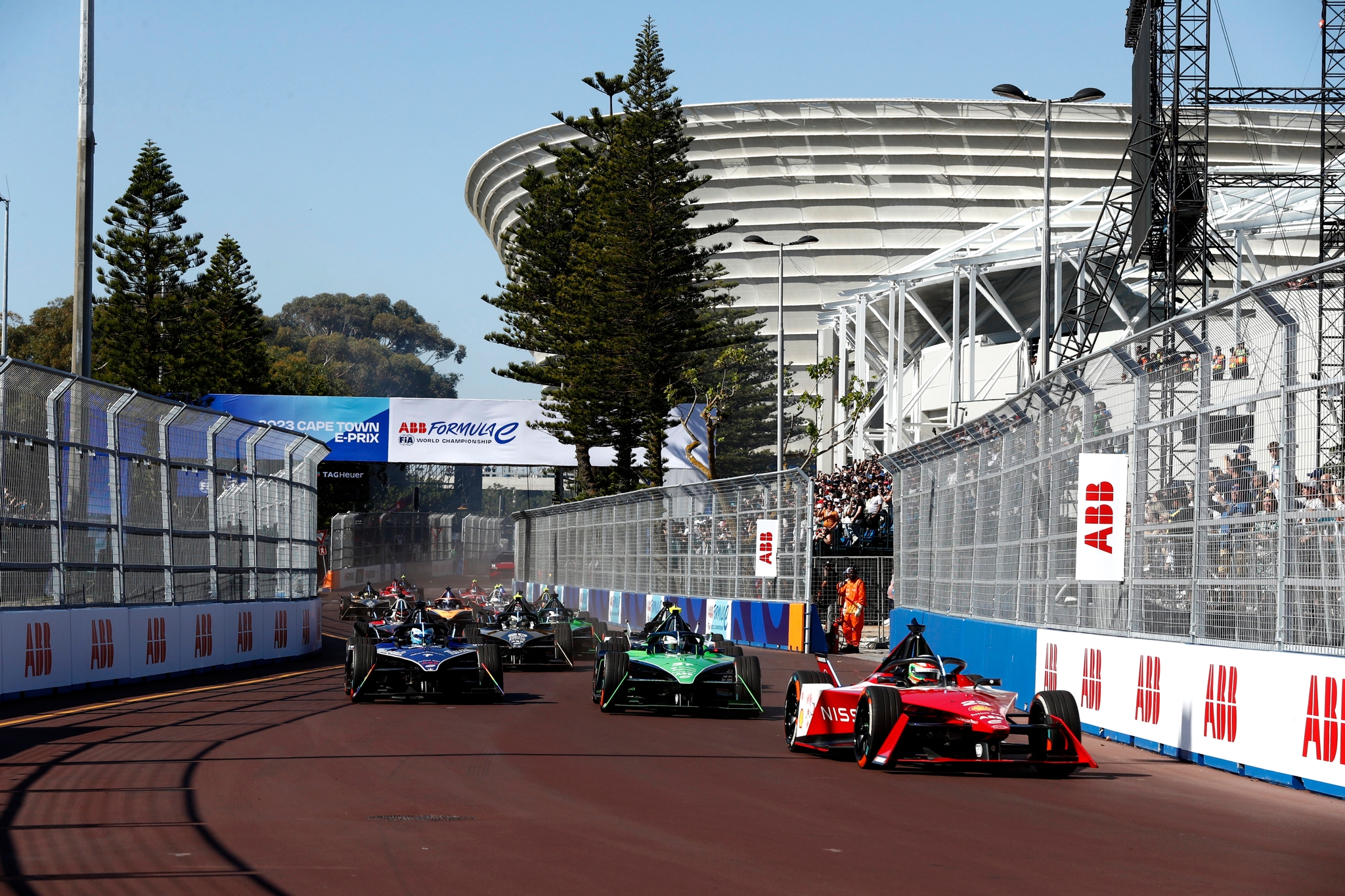 Viewing figures in Germany have been healthier, with 446,000 tuning in to watch the Hyderabad race. But a clash with a Bundesliga football match on the Saturday afternoon of the Cape Town race resulted in a reduction, with just over 300,000 watching that event.
Formula E will also lose its current TV anchor Vernon Kay, who last month was announced as broadcaster Ken Bruce's replacement on BBC Radio 2.
Kay has been a mainstay on Formula E's coverage since 2017. His final E-Prix is set to be the Monaco race in early May.