It isn't so much that the Mahindra Formula E squad is a team in crisis right now but more that the last 12 months of its existence has been so temperamental that even its current rebuilding phase is facing more than its fair share of hurdles.
If they are to be overcome it is going to take some serious skill, judgement and big decisions from its new leading architect Frederic Bertrand.
Not even he could have foreseen just how challenging the task at hand was when he took over last December, just days before the final test of the pre-season at Valencia. On that occasion Bertrand was parachuted in two months after Dilbagh Gill's surprise departure from the team he'd built and rebuilt several times.
This, remember, was not a popular appointment within the paddock, so Bertrand was already on the back foot.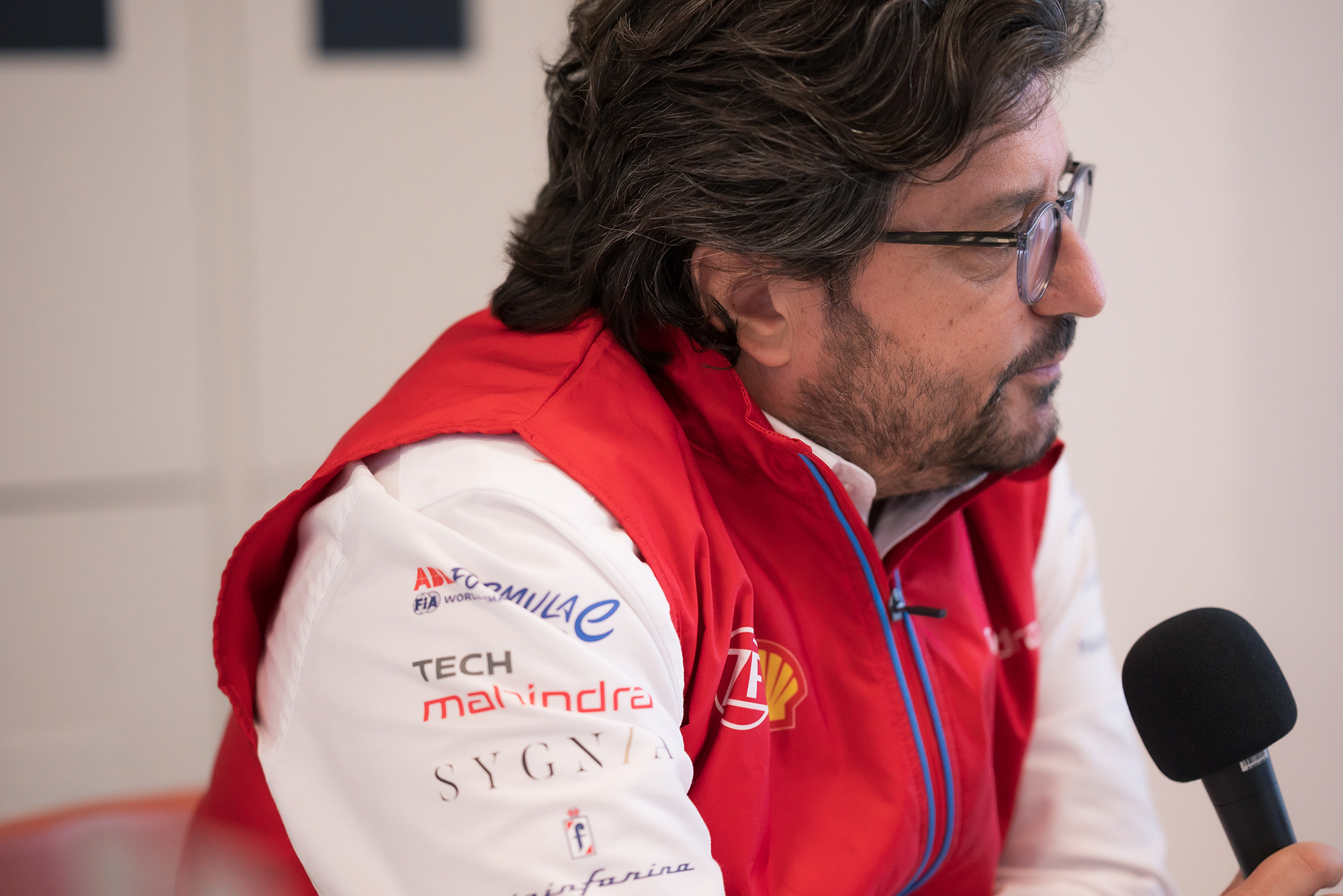 It was nothing especially personal. Bertrand is a likeable and engaging character with a clever strategic brain, and clearly has a racer's heart. The problem was that a few days before his appointment to the Mahindra hot seat he was the most senior figure at the FIA within the Formula E paddock. In crude terms it was a bit like the referee of the FA Cup final turning out for one of the teams during extra time.
In and around the Valencia week Bertrand's demeanour regressed a fair bit, as the enormity of the job at hand became ever more real.
The team was not in good shape. Morale within it was low and there didn't seem to be a sense of direction. Although it has a fine base in Banbury, UK, its technical resources are far from those of the main players in the championship. Some trips to Mahindra company HQ India were needed.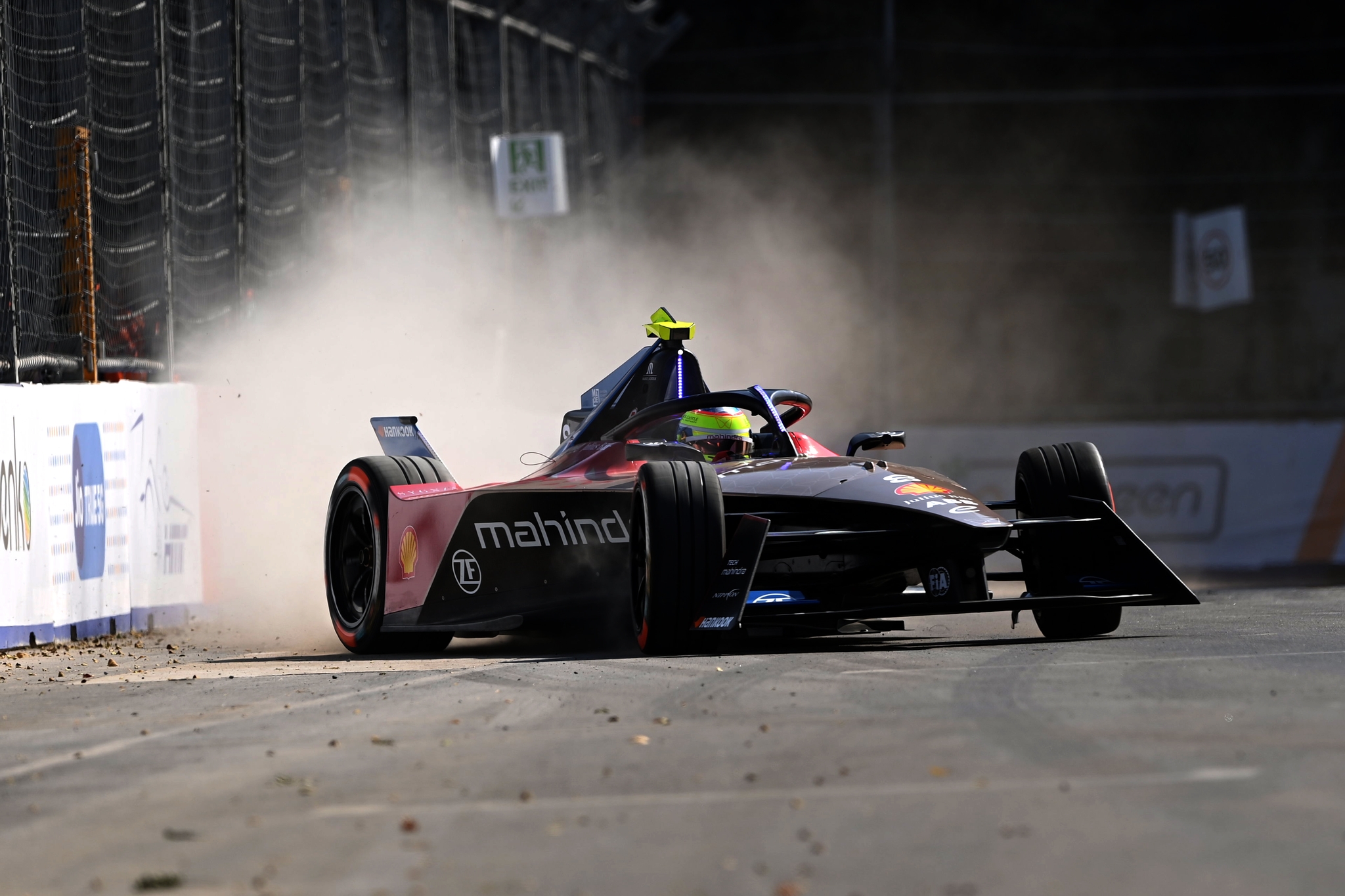 Bertrand made several, especially after the Cape Town debacle in February. That was when all four Mahindras were withdrawn after a safety related rear suspension issue was diagnosed during practice.
You can count on one hand how many times factory cars have not taken the start of major races because of such issues. This was total ignominy, and while Mahindra drivers Oliver Rowland and Lucas di Grassi put on a brave face, behind the scenes there were some serious questions to be answered.
They were and Mahindra bounced back in Sao Paulo but again it was point-less. The extraordinary podium scored by di Grassi at the opener at Mexico City – the miracle of Mexico City as it now seems – felt a very long time ago.
Bertrand went back to India for several meetings. Soon, word came that he had been furnished with extra financial resources to invest in the recuperation and future advancement of the team.
In Monaco last month he was bullish and perhaps it was what happened after that race, which became the sixth from nine events that delivered no points, where one significant decision boiled up to the surface.
Rowland and his car ended the race in a sorry state. The former was bent (in the hand) and the latter was crumpled too. Rowland had starred in the opening exchanges. He'd simply gone for it, perhaps half in knowing it was his only chance of points and half in frustration of knowing that generally he was on a massive hiding to very little this season.
Initially it looked like against all odds he was going to pull it off. Kind of do 'a Dan Ticktum' – scrap into the top six and scrap to stay there in the most defensive, and for others, the most frustrating way possible.
But the fact that Mahindra's ambitions in races this year are somewhere near NIO 333's tells its own story. Now a point in arrears of the plucky Chinese-owned team, Mahindra is 10th in the standings with only its new-old rookie customer team Abt Cupra below it.
But back to those Indian trips for Bertrand. This is what he told The Race in Monaco last month.
"What is interesting is to have the opportunity to discuss with many people in the company and to try to explain what it means being a part of a championship like Formula E," said Bertrand.
"To try to create understanding, and from that understanding comes the capability of supporting properly. What is an important step for us is making sure that the people understand that things need time, we need support in some ways, we need some freedom in some other ways and flexibility in the way to manage the team. On this they now understand 100%.
"The second thing is to make sure we also have a link, it's not only a one-way relationship, it's not only 'please give us, give us, give us', it's also the way we can bring more to the business of Mahindra."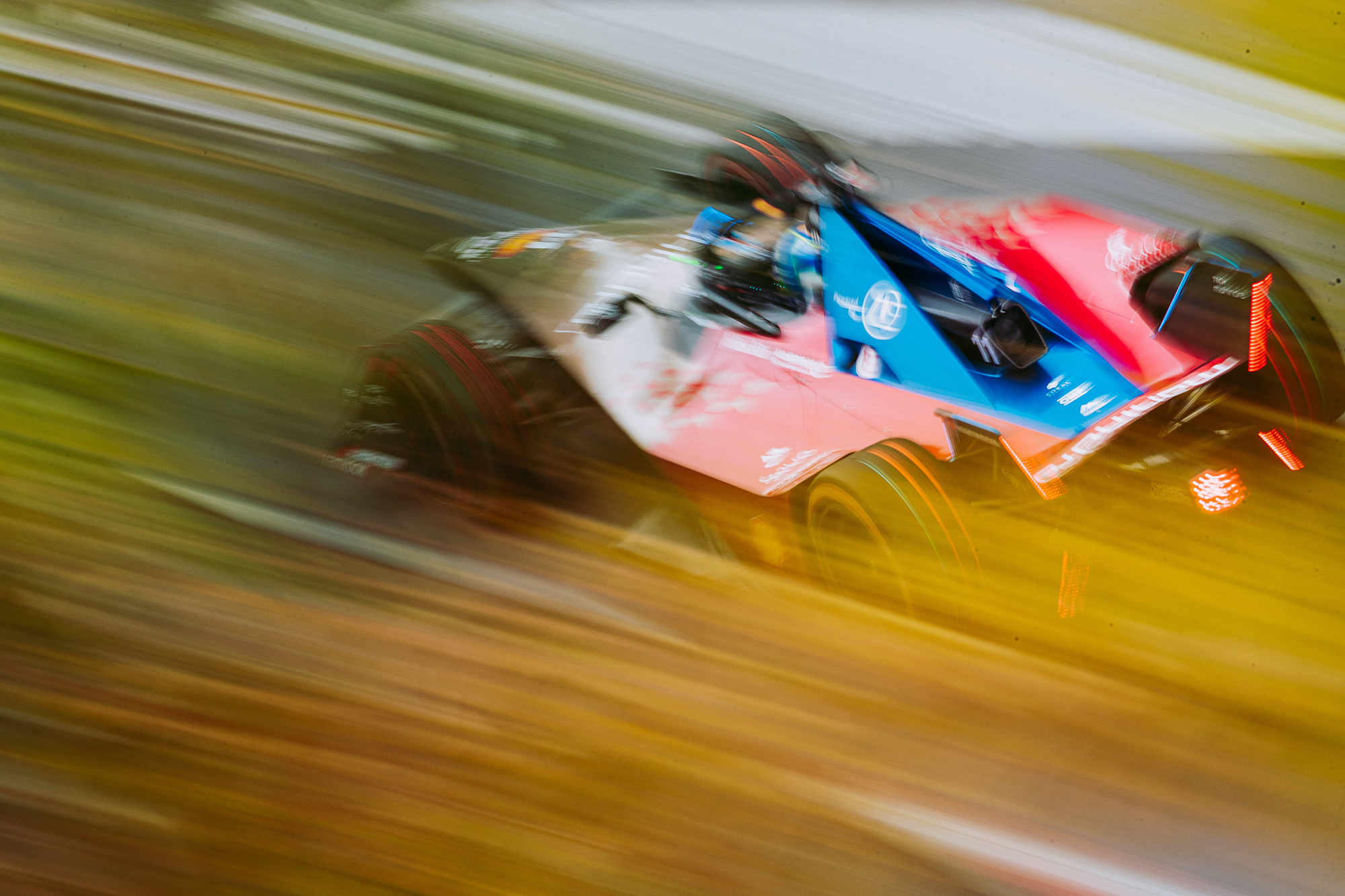 Mahindra is bringing out more electric cars from next year onwards and Bertrand clearly wants to know specifically how he can help to develop "the knowledge on electric developments".
This includes what is known within Mahindra as "the last mile activity where we develop electricity or electric powertrains and we also need to develop with them and see what we can bring".
A straight fact in Mahindra's Formula E programme has always been the fact that it is a new area for the firm, or was. The benefit of the doubt that went with the company coming to a new type of motorsport though has worn thin. It's now a decade since it made its decision to enter Formula E.
While it has tasted some success it is still behind most other protagonists. This is clear. But at the same time should not be a surprise.
"If you take Porsche, if you take Nissan, if you take Jaguar working with strong partners and you also look at the DS Group, the Stellantis Group, these are companies that are not only strong in Formula E, but they're also strong in motorsport, for decades," alludes Bertrand.
"We need to make Mahindra understand that. How can we compensate those years into a programme that is like Formula E and how can we develop Mahindra in a way that it gets that level of expertise and understanding?"
Bertrand is right here. The fact he understands that and has the political and ambassadorial skills to highlight that more could beam some light onto a currently dark situation. Along the way there will be pitfalls, as has proven the case in recent days.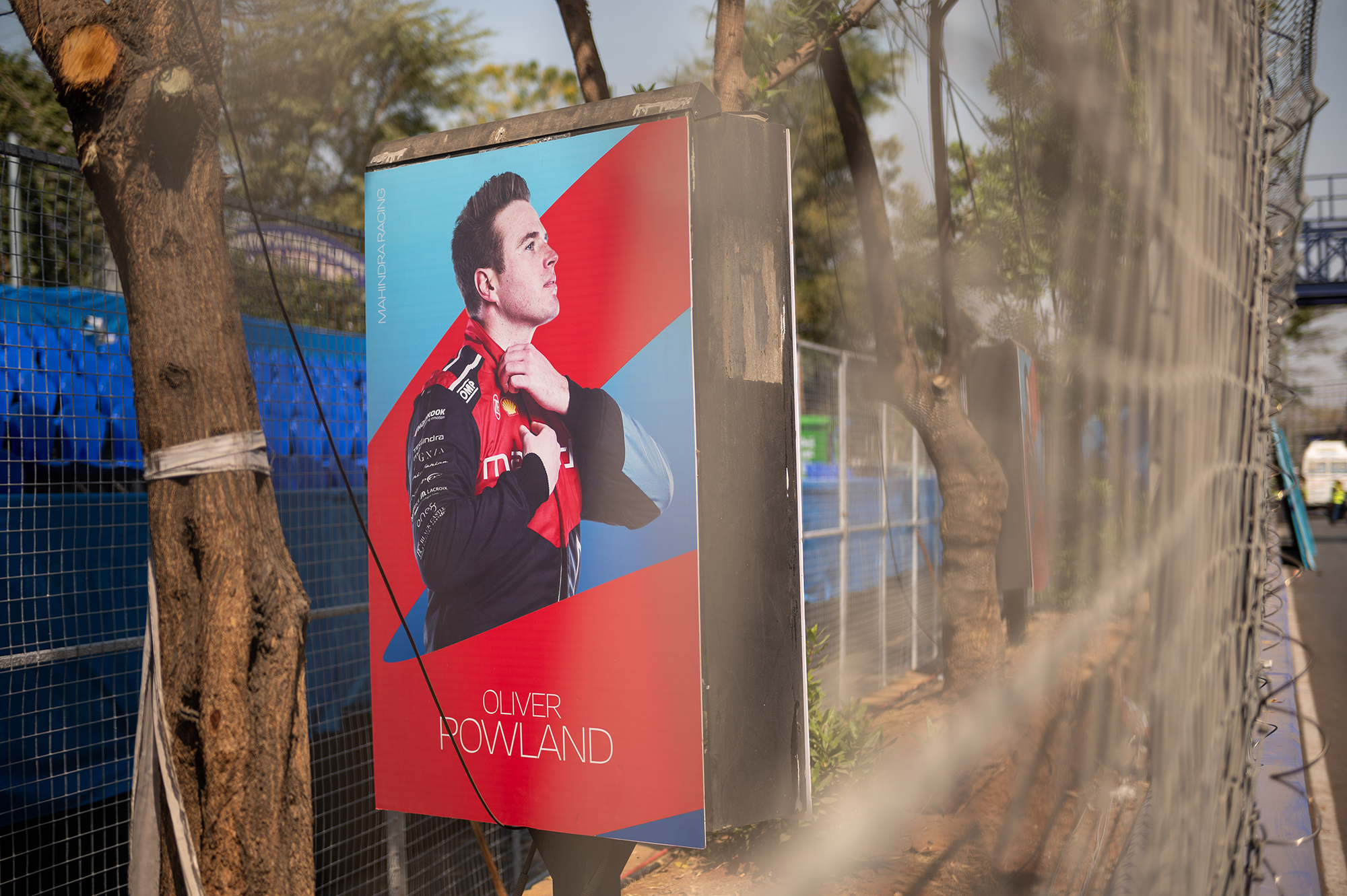 The slight irony of Rowland's departure was that just a few days after the irreversible breakdown of his and the team's relationship, Mahindra was out in Spain testing. It was said to have gone well and a major update could turn things around at least to some extent to actually get the team back in the game.
Rowland will not drive for Mahindra again and is known to be in discussions with several teams for next season. The decision is being portrayed as a mutual one, as they often are, but the genesis of the split became almost inevitable as his displeasure with the situation became all too clear.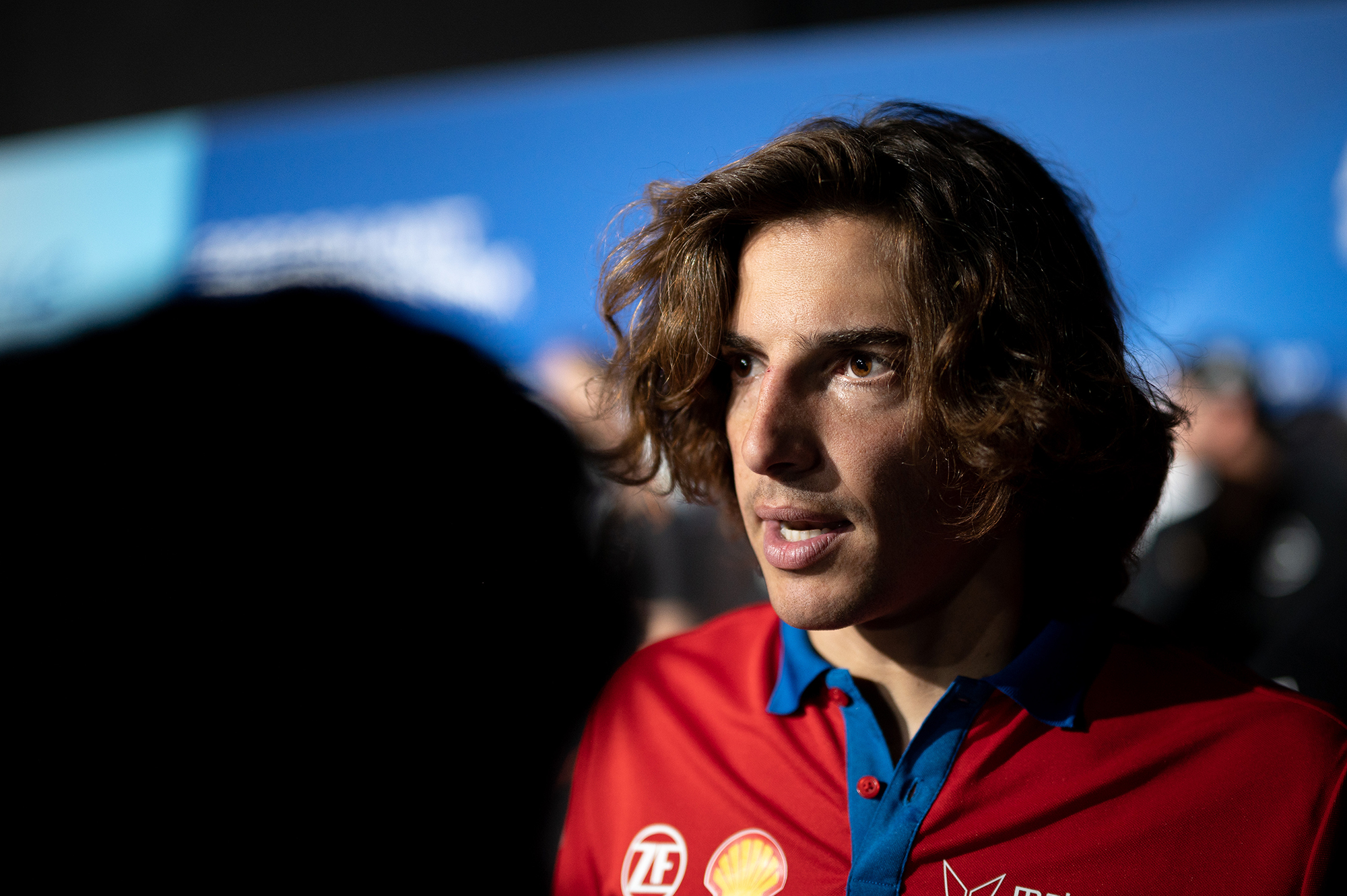 That irritation may have been matched by some from Bertrand. It opened a door for first Jehan Daruvala and then Roberto Merhi, who has got the seat due to Daruvala's inability to extract himself from his Formula 2 commitments at Barcelona this weekend for the next FE round in Jakarta.
That presumes Daruvala wanted to do it in the first place. The details of his contract are, of course, unknown. But usually, official reserves have a team weighted clause suggesting they are able to be called up.
Daruvala would appear to be the preferred long-term option for Mahindra but actually drivers are not top of the priority list right now for Bertrand.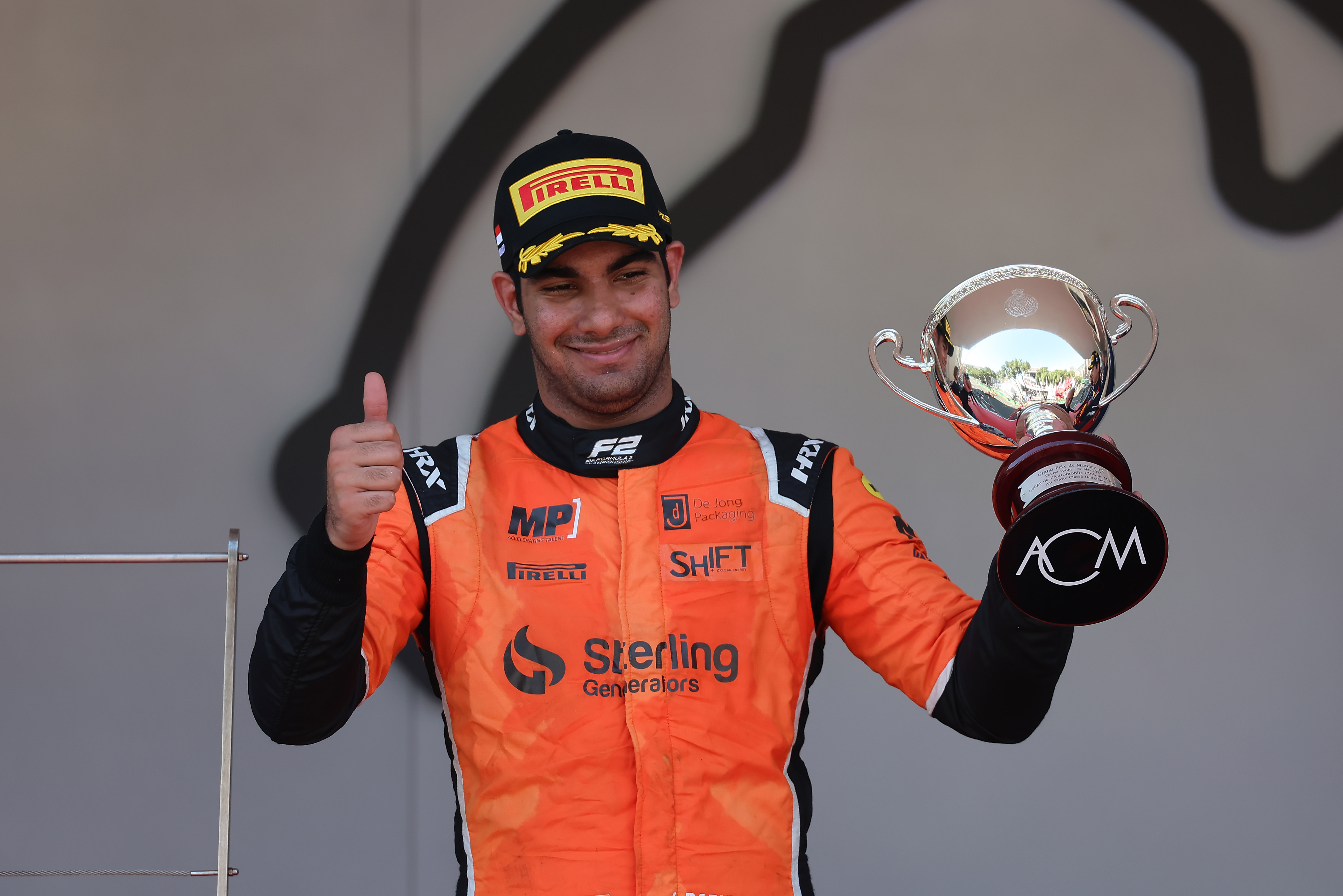 He and senior elements of the team have to act on their vision, and they have to do it quickly. The second iteration of the Gen3 homologation is already at advanced stages for most of the paddock and has to be for Mahindra too. Its big date with destiny is season 11 (2024/25). That is when the Bertrand era of the team can be judged fairly.
That, of course, is little use to Mahindra's customer team Abt Cupra right now. It is stuck between the proverbial rock and hard place. Miracles like its front row qualifying in the wet in Berlin will be just as rare as the Mexican one was for the factory team, so perhaps big decisions will not be exclusive to Mahindra in the coming months.
For Bertrand it was clear from the outset that 2023 would be a year just to get through and build for the future.
"We didn't know where we would be at the beginning but we were expecting not to be very well because we were late," he said.
"That is the package which was there. With that package then you try to do the best first.
"As I told you at the time – Mexico was probably the tree in front of the big forest because the job we are doing right now is just to organise the forest in a proper way to make it a very nice one.
"You have a team which has been built in a way with good and bad sides and we are trying to keep the good and restructure the bad."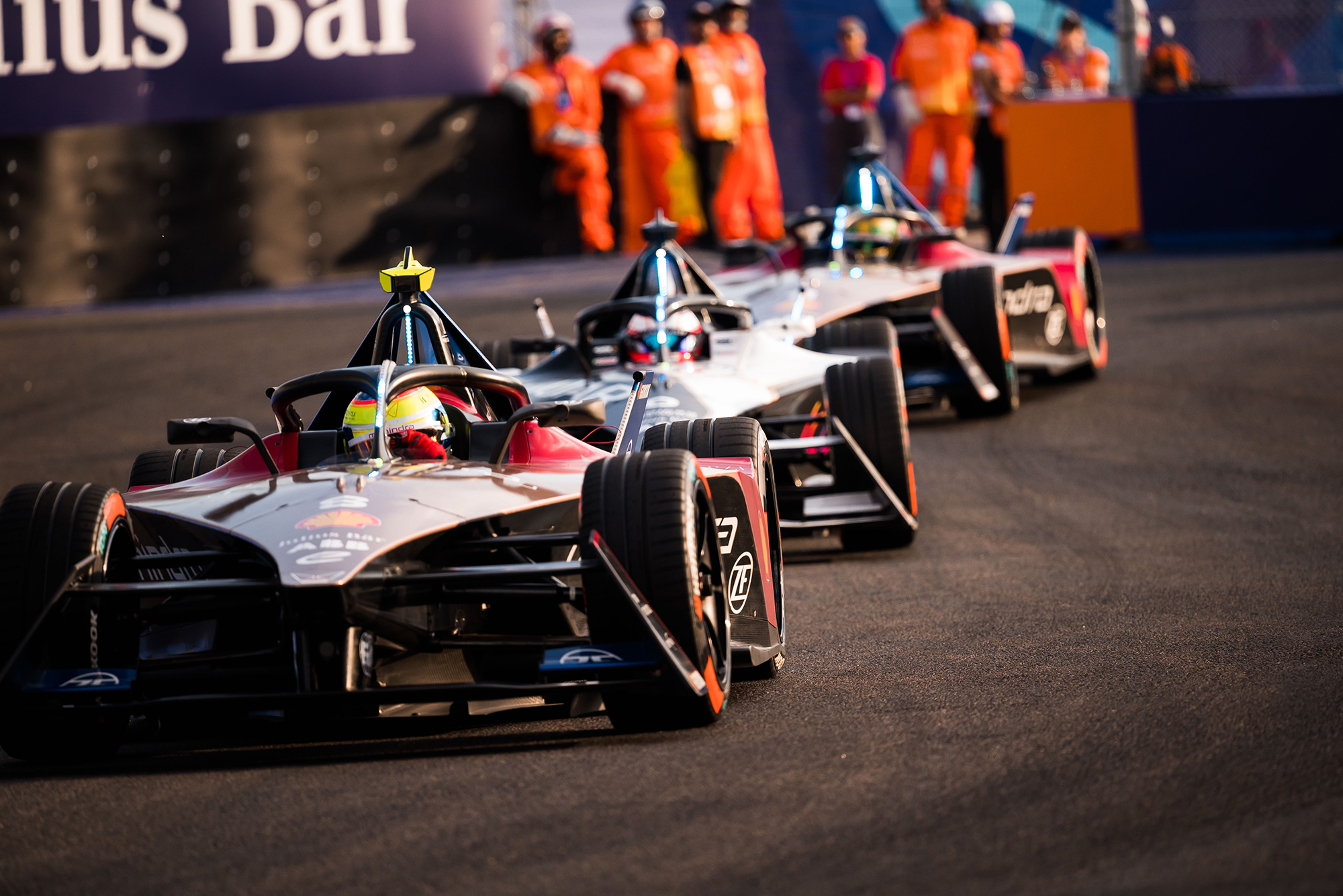 Mahindra's lateness in getting to grips with its Gen3 package, disrupted to some extent by an accident at Mallory Park last July, and then by the wholesale lack of available RESS battery units from the start of 2023 to after the Sao Paulo E-Prix in late March, hurt its development.
"Recovering needs time, unfortunately we were not helped by the lack of testing, of test batteries," said Bertrand.
"We are using season nine (2023) as a test more or less."
Whether Mahindra's situation can improve from Jakarta onwards remains doubtful. It is more likely that it will have to continue a brutal rebuild in the full glare of the public for at least this season and possibly next.
What it needs more than anything in that time is to cement its future vision – across the parent company and the Formula E team – so it can at least remain stable in the meantime.