Frederic Bertrand's move from the FIA to Mahindra may have been controversial but the new Formula E team boss has lofty expectations of making the ex-frontrunning squad a winning proposition again.
When Bertrand looks you in the eye and tells you he wants to take the team from 'Mont Blanc to Everest' you know he hasn't made the move from governing body technocrat to team leader for solely money or status.
"It [the team] was really something very well established by Dilbagh (Gil)," Bertrand told The Race in Valencia last week.
"I tend to say more or less that Dilbagh reached Mont Blanc and I would like to reach the Everest level, that's the target."
That is indeed a lofty aspiration, and it is one said without a second thought, but he knows it won't happen overnight.
"We need to capitalise on what has been done, improve what can we do and then bring back additional things that makes good results, which is we score podiums hopefully, probably in a few seasons to be honest.
"I don't think we will get there soon or instantly but the target is to go there and work, build the spirit, build the ambition, and then I think we can have a very nice journey."
Bertrand believes that Mahindra's impressive base in Banbury, UK – which will become his new home – has the majority of what is needed to ensure more wins are added to the four already accomplished by Mahindra, the last being in 2021 with Alex Lynn.
That ratio of success, which is less than one win per season since Mahindra began its Formula E story in 2014, is one that Bertrand clearly believes can be improved.
"When you go there you have everything for building the proper developments, getting the right guys in the team and getting the right agreements with good partners and that's typically the case with ZF," he says.
Questions have often been asked of Mahindra and its powertrain partner, ZF's, relationship and how functional it really is. Previously, word from inside both camps is that it can be fractious above and beyond what would be expected between two key competitive and technical ingredients.
But Bertrand hasn't seen that yet. He only started his role a few days before the Valencia test, so some fresh eyes will be cast upon it.
"I think the relationship between Mahindra and ZF is very strong," he says.
"It managed to create a powertrain which is probably at the level of expectation, but maybe we are a little bit late in some aspects of the development, which creates questions on how fast we will be able to get to the best level of the car.
"But the potential is clearly there, and that's what you feel from the beginning when you discuss with everyone. Everyone is conscious that there have been some difficulties or there have been some delays but the potential is there."
Bertrand is right. Mahindra have most of what they need to win again. The facilities, a core spine of a team which clearly matches Bertrand's ambitions – technical leaders in Lewis Butler, Angus Lyon and Josef Holden, as well as one of the top team managers in Paul Willett are examples.
"They're not unknown people for me, because for example, Lewis, I know from a previous time, but it's a different side and a different type of discussion this time.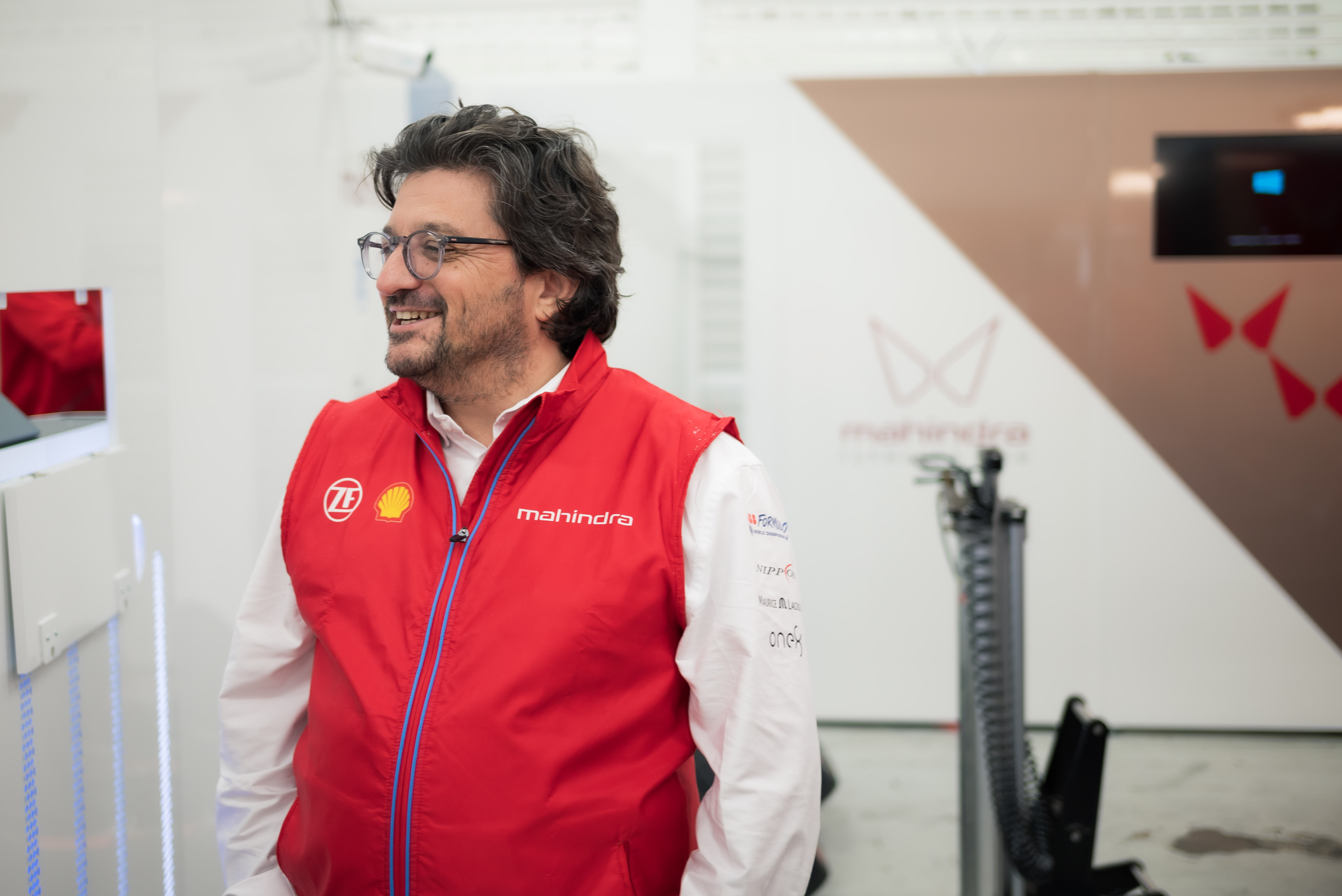 "Having Lewis in the team, having Josef, having Paul and then discovering all the marketing and communication aspects also of the team, we see that there is already a very strong structure in place, but probably also there is a lot to bring them in terms of additional support, in terms of creating teams which are maybe a little bit better structured.
"The thing that I really realised arriving there is that the level of commitment is very high, but everybody is doing a lot outside their own scope.
"Right now, the goal is to bring everyone back to their own scope of activity, focus again on what they have to deliver, and get the right people in place if they have to avoid compensating for people that are not there."
Then there are the drivers. Mahindra previously had interesting relationships with them, and largely they were filtered through a prism of high emotion from Mahindra's previous chief of staff, Dilbagh Gill (below).
His was a very, publicly at least, tactile approach with his drivers. But there was also wariness of Gill from drivers too in the manner he played the silly seasons of his time in Formula E.
One rival team principals even joked to The Race last season that he was inserting a clause in one of his drivers' contracts that forbid him to be professionally seduced by Gill……again!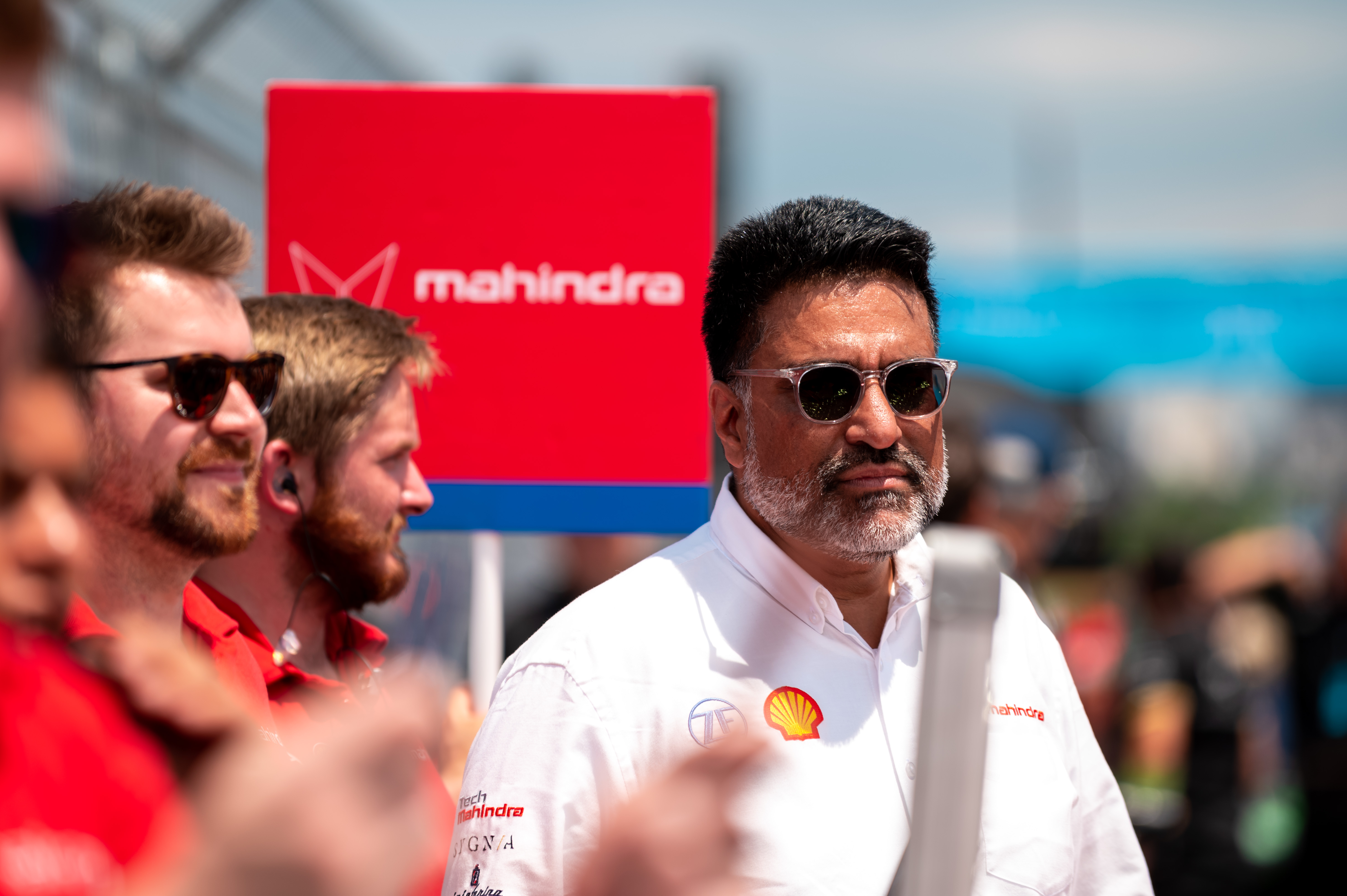 That was a flippant remark but you knew where he was coming from.
But then Gill's relationships with his drivers could also sour quickly. The delamination of Lynn's time at team in 2021 was jaw-dropping in its timing, its rapidness and the poor treatment. Alexander Sims (below) too went from golden child to naughty child in a matter of races and although he didn't help himself with mistakes, he was clearly a driver who needed backing and comfort.
The key thread that dangled these scenarios seemed to be that Gill moved super quickly to secure drivers he fancied, without a direct plan of how those that were being replaced should be counselled.
That of course can just be the brutal reality of this sport sometimes but you sometimes got the feeling that on more than one occasion some darts were being thrown at an expansive board.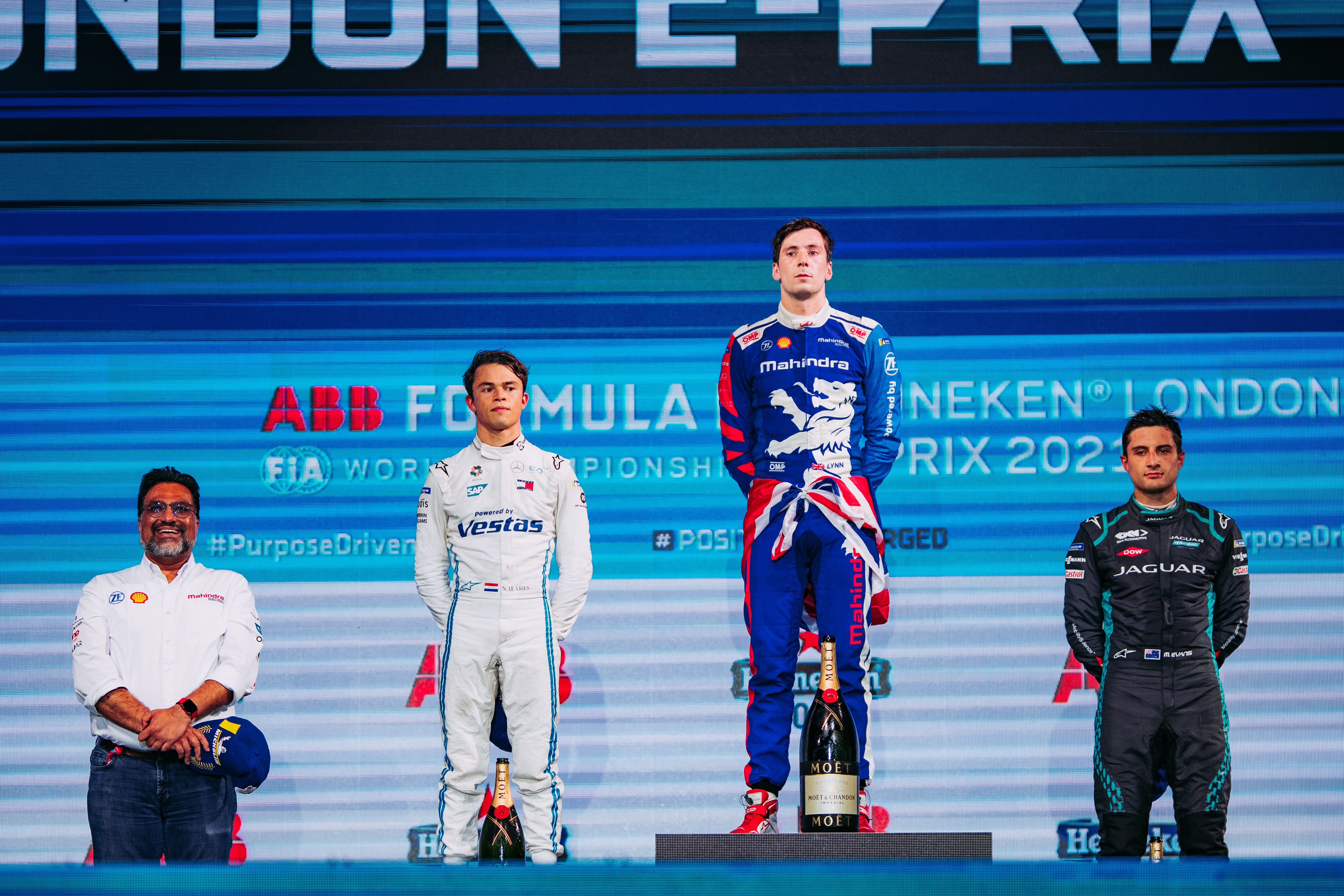 Will Bertrand be a very different strategist when it comes to that department? He has to be because at this level stability is key.
For strength in depth, Lucas di Grassi and Oliver Rowland, as well as new sub recruit Jehan Daravula, Bertrand has inherited a strong line-up.
"The first thing is that I have the chance of having two great drivers because Oliver knows the team a bit more than Lucas and me, for sure, having the experience," says Bertrand.
"Having Lucas on board is a double asset for the team: the first one is experience, when you see the number of races and see the results achieved, and I know all the over positive sides of Lucas, so I think he will bring a lot on that side, challenging the team.
"It's good support and a good team-mate for Oliver so that the two are really pushing the team and it is well balanced between the two drivers so we get even more from everyone in the team.
"The second thing having Lucas is that we clearly give enough dimension to all the sustainability messages around the team, which is a clear and very strong asset of Mahindra Racing.
The new broom at Mahindra appears to be a smooth one but perhaps one that is needed there after so many years of constant change – from Carlin support to QEV partnership and then different iterations of Gill's re-structures.
Bertrand's expectations are managed though. He knows that a return to the top step, while never discounted in Formula E, is unlikely in the short-term but entirely within reach in the mid and longer reach.
"The first thing I feel is that we need to bring back the winning spirit," he says.
"Probably over the past years, people have started to get used to being in the middle of the championship and we lost a little bit of the mojo, and we need to bring that back to the team.
"I have a very good team already in place, we have a six month period in front of us racing which will be so demanding and I want everyone to focus there, and on my side I will try to get as much as possible the capacities of bringing things for Season 10 (2024)."