How must the Abt Cupra team be feeling considering its first year back in Formula E has so far included driver injury, crippling technical maladies and, of course, the unmitigated disaster of having to sit out Cape Town along with Mahindra?
The big return was never going to be easy but it was meant to produce more than the first five races of 2023 have done. The positives have been very few and far between.
That is miserable and meagre pickings for one of Formula E's original founding teams and an outfit that demands much more than what it has achieved so far.
The backdrop to its present situation was challenging to say the least. It arrived at the Valencia test last December barely operational from a car perspective. Such was the lateness in getting everything ready, the first time that Nico Mueller and Robin Frijns turned a wheel was as they left the pits on day one.
To put into perspective how far behind it was, Abt's manufacturer mothership Mahindra was doing a similar shakedown six months earlier. Since then, it has achieved countless tests to hone the Gen3 package.
It was at one of those tests, at Misano last September, that the literal cracks in the Mahindra suspension design first started to manifest. Ultimately, it is believed but not confirmed that a similar issue triggered all four Mahindras to stay put in their boxes for qualifying and the race in Cape Town last month.
Shortly after that, team principal Thomas Biermeier cut a dejected figure at the back of the Abt box. This is where the seething disappointment kicked in. The anger would come later but for now, there was a palpable sense of shock in the air.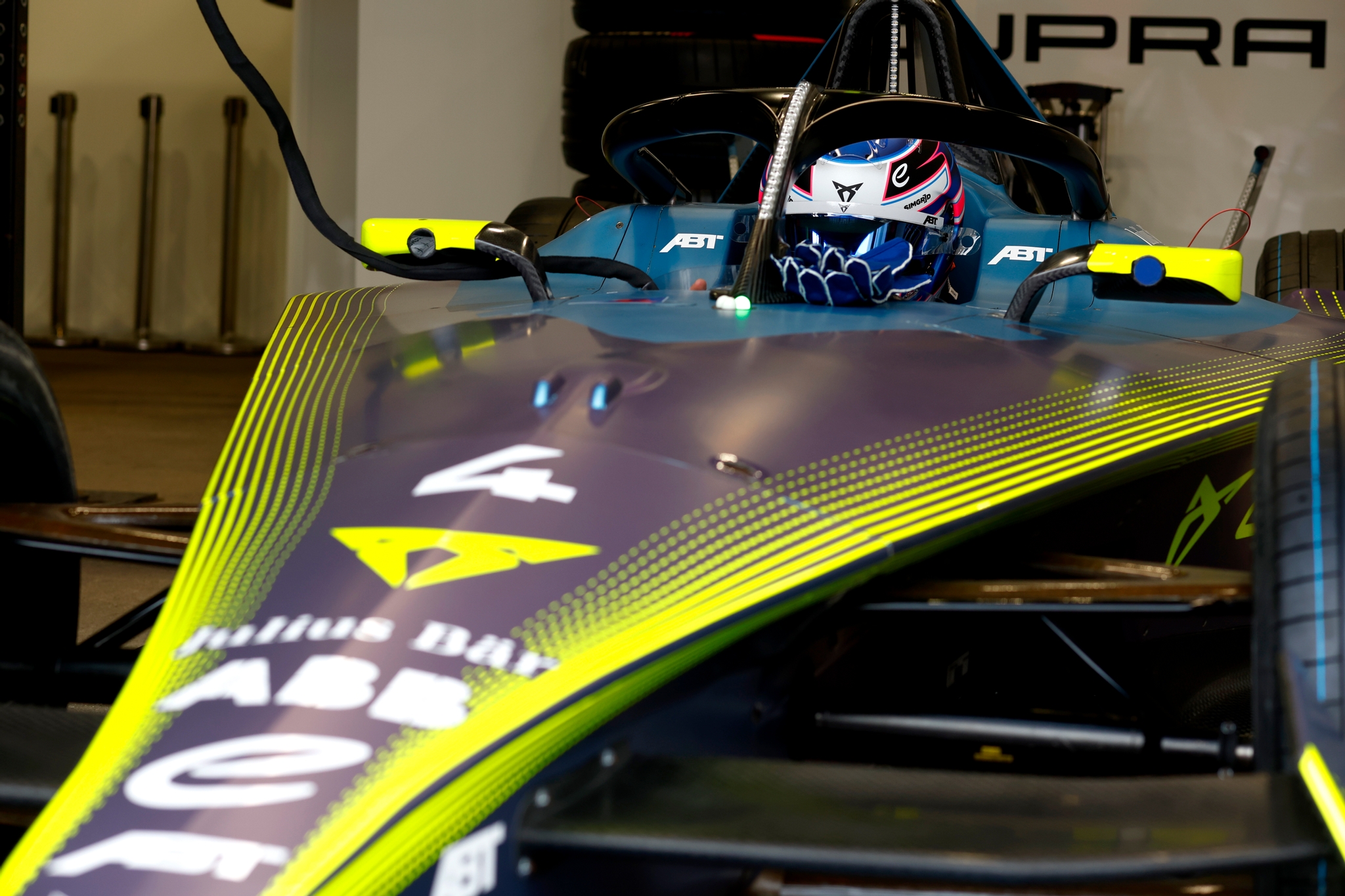 Biermeier is big in stature but soft in voice. On record, he couldn't say much but he didn't have to because his shoulders were so heavy that the utter disbelief of what was happening was so evident to see.
It's one thing to be at the back, where Abt has been this season learning the Gen3 ropes, but it is quite another to not even get to the grid. The relationship between Mahindra and Abt right now is bruised and brittle.
Preceding South Africa, things were tough anyway for the Bavarian team. The start to its season could barely have been worse when Robin Frijns ended up in hospital – the result of an incident in Mexico City before a racing lap was completed.
Then came Riyadh, which was another tough weekend with Nico Mueller crashing out and various technical issues besetting the team. The one bright point proved to be Kelvin van der Linde's impressive debut, one in which he kept his nose clean and accrued useful miles.
Hyderabad though brought Frijns' replacement face-to-face with the harsh reality of the situation that Abt was working in. The Mahindra M9Electro is a fickle beast and when it is beset with gremlins it is a recalcitrant one too.
Van der Linde suffered several battery issues in India, all of which shook him considerably and almost caused significant incidents. They were persistent and also affected the early laps of the race. His car was pulled for safety reasons.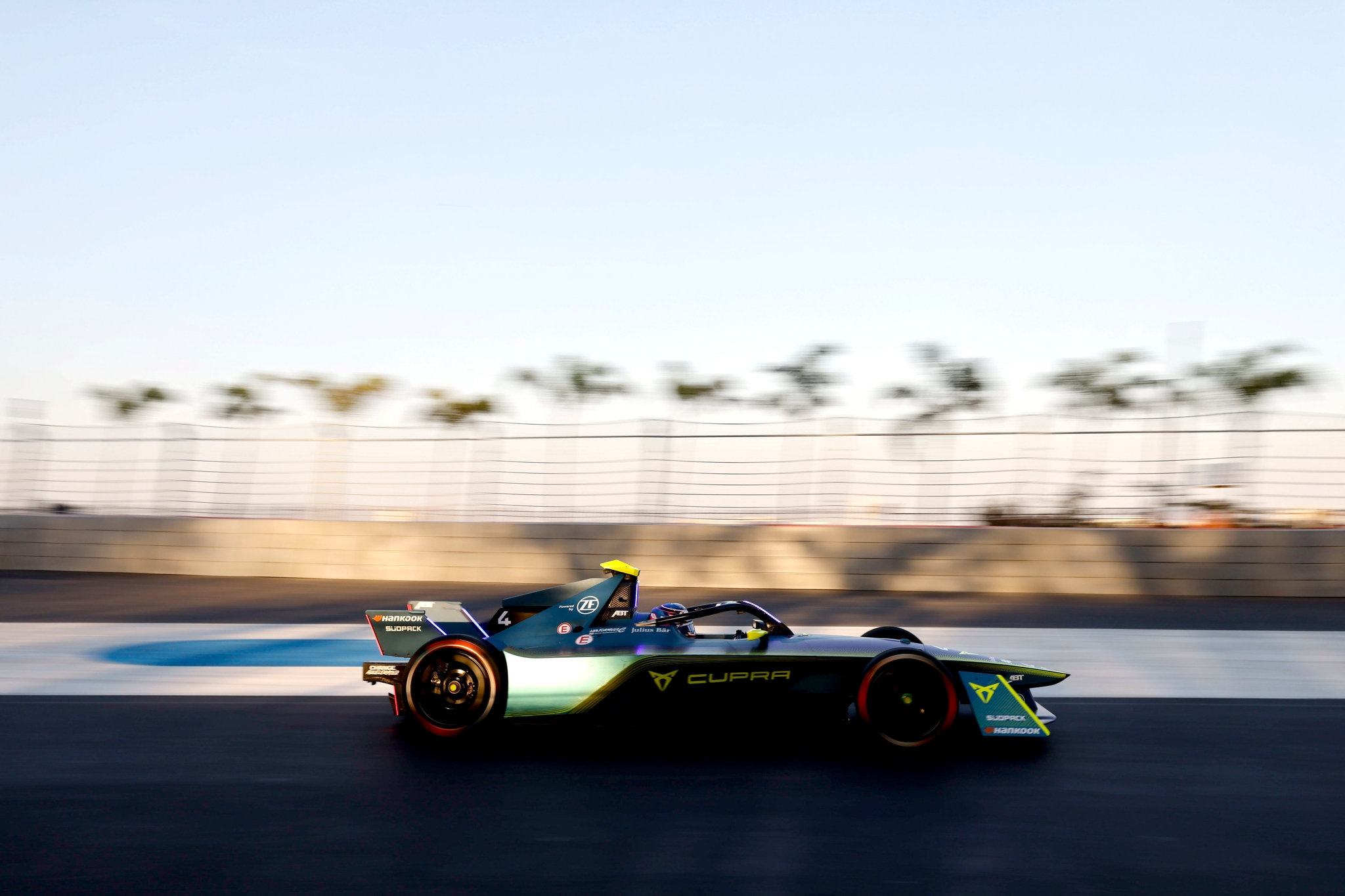 Mueller fared better and was able to capitalise on others' misfortune to at least get something close to a race going. His 11th stands as a high point of the season for Abt, which tells you everything about the campaign so far.
There is a feeling in the team that 2023 is now simply a mileage-gathering season. One in which further dramas have to be avoided and both Frijns, when he does make it back into the #4, and Mueller have to just try and get on terms with the congested midfield runners and attempt some form of respectability by the end of the season.
There is confidence within the team that it can get on terms with its competitors. Yet, after Cape Town, there is also a sense of Abt perhaps looking at its next move for the latter stages of Gen3.
It's wedded to Mahindra for at least the next 18 months, so Abt simply has to make the best of what it has. Those strong points are clearly the team and the drivers. Get the maximum from them and points will come this season, perhaps more in 2024.
Reality though is a stern mistress in Formula E. If you don't have the technical package you aren't going to get many rewards. Biermeier and his troops of course know that, so don't be surprised if they make a move for an alternative supplier.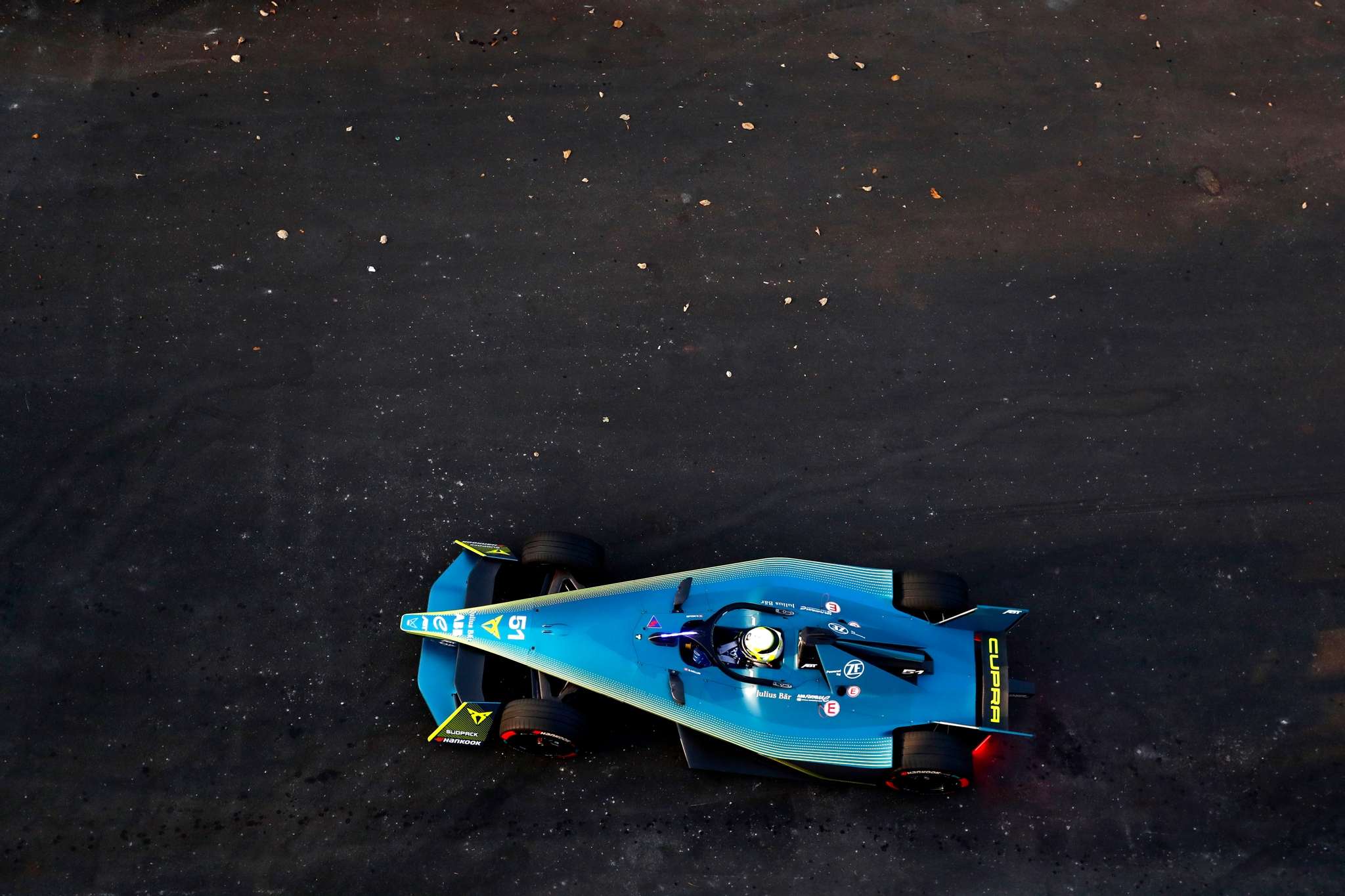 The problem it will have though is who could supply Abt.
Jaguar and Porsche are known to not be considering providing hardware to a third operation. Ditto Porsche and Andretti, DS and Maserati. Nissan's situation is less clear and could be a possibility, while NIO appears to be looking in the other direction for its own manufacturer hook-up in the future.
Perhaps one conciliatory method could be with Abt's long-standing relationship with the ZF Group and what might distil there for the future.
On one hand, the fall-out from Cape Town will have several ripples of aftershock and can't be easily forgotten. On the other, both Mahindra and Abt now don't have any other option but to try and regroup to make the best of their situations, which after the pains of South Africa are akin to a complete reset of their ambitions for the season ahead.