The points table may not quite yet back up the theory that Nissan and NEOM McLaren are Formula E's most progressive partnership but in terms of visible progress the pair have overdelivered to some extent.
It was a surprise that McLaren turned to Nissan in the first place. But there wasn't a lot of room for manoeuvering.
Collaborations with Jaguar and Porsche were taken up relatively early by Envision and Andretti respectively, and with Maserati MSG always destined to go the DS route due to its Stellantis family ties, it was pretty much always going to be Nissan or Mahindra that supplied McLaren this year.
Once the deal was done it quickly became aware that both parties could benefit. McLaren obviously had a committed manufacturer with strong technical resources via links with the Alpine headquarters in Viry-Chatilon.
Nissan had, by proxy, the know-how of the dominant force (when McLaren was Mercedes) in Formula E of the previous two seasons, campaigns where Nissan looked a shadow of its former self from the 2019-20 season when it finished as runner-up with Sebastien Buemi and Oliver Rowland.
Buemi and Rowland have now gone, as to have several key elements, including the majority of the e.dams' side of the former squad. Crucially, its technical lead Vincent Gaillardot remains.
New additions include team director Dorian Boisdron, team manager Francesca Valdani and former ART Grand Prix engineer Johann Aime, with all three and others becoming a new breed of employees in a team that had a significant overhaul once e.dams vacated its place and allowed Nissan to grasp complete control.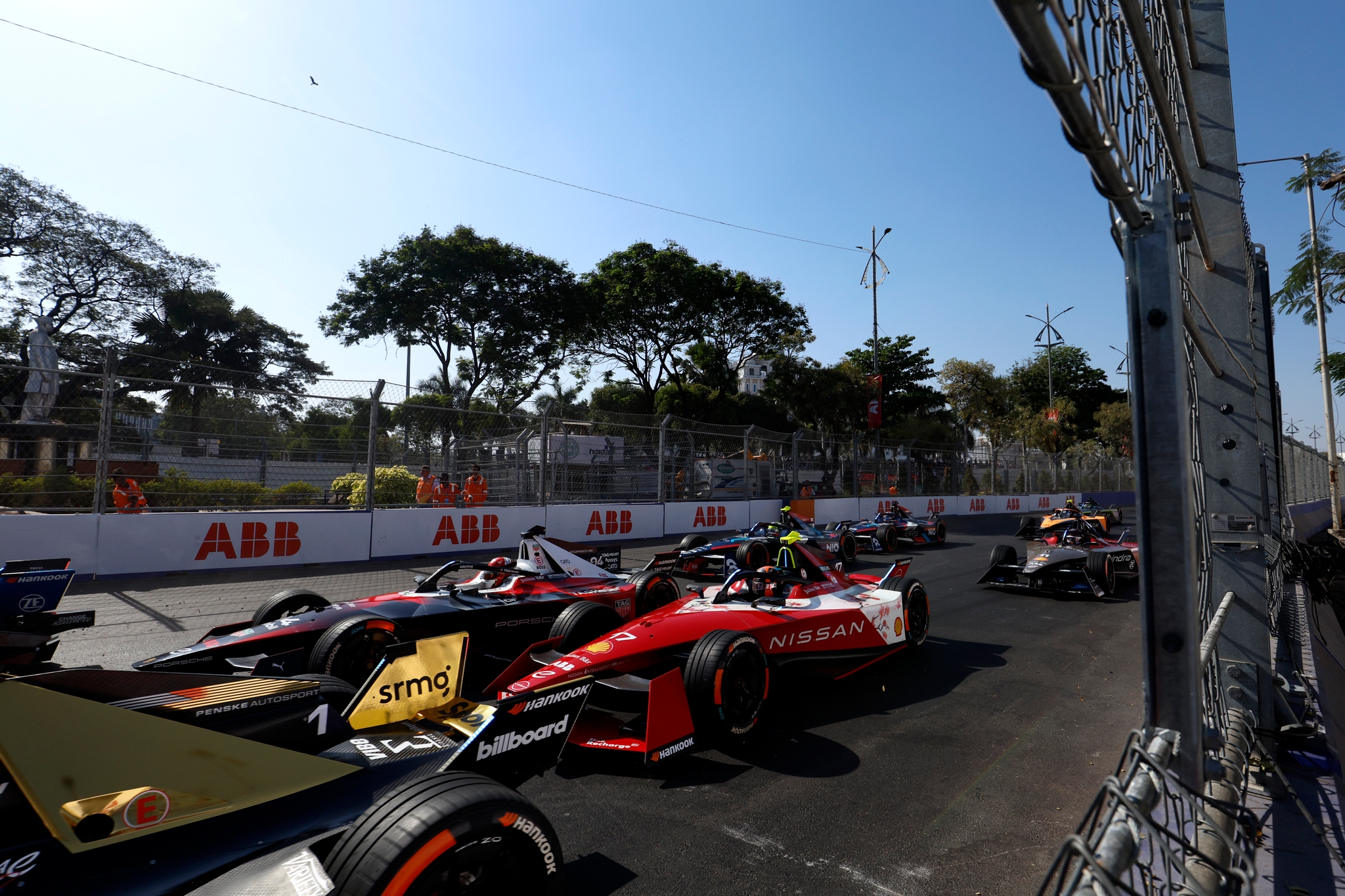 It was therefore not entirely surprising that McLaren was quicker out of the blocks than Nissan this season. With continuity of staff comes more beneficial springboards even if the Gen3 project tested all manufacturers and teams to the absolute limit.
The partnership between Nissan and McLaren is tangible though. The improvement in pace from Norman Nato and, in particular, Sacha Fenestraz in Hyderabad and Cape Town was not by chance alone.
A sharing of suspension settings from customer to manufacturer wasn't the sole reason but it certainly helped in a general direction for Fenestraz to be in strong positions at the last two E-Prixs.
On the whole, the relationship is working very well. Indeed, Nissan's managing director and team principal Tommaso Volpe told The Race that close collaboration was always the plan.
"When we started the partnership, our approach was clear that we were open to collaborate in all areas," said Volpe.
"There is always a learning curve and we are improving, and we are more and more efficient in the way we collaborate. The spirit is to learn from each other, as much as we are allowed to do it, and as much as is not compromising the selfish interest of both teams to be at the top."
Volpe knows that what he's just described is a fine balance. So far, it's been so good.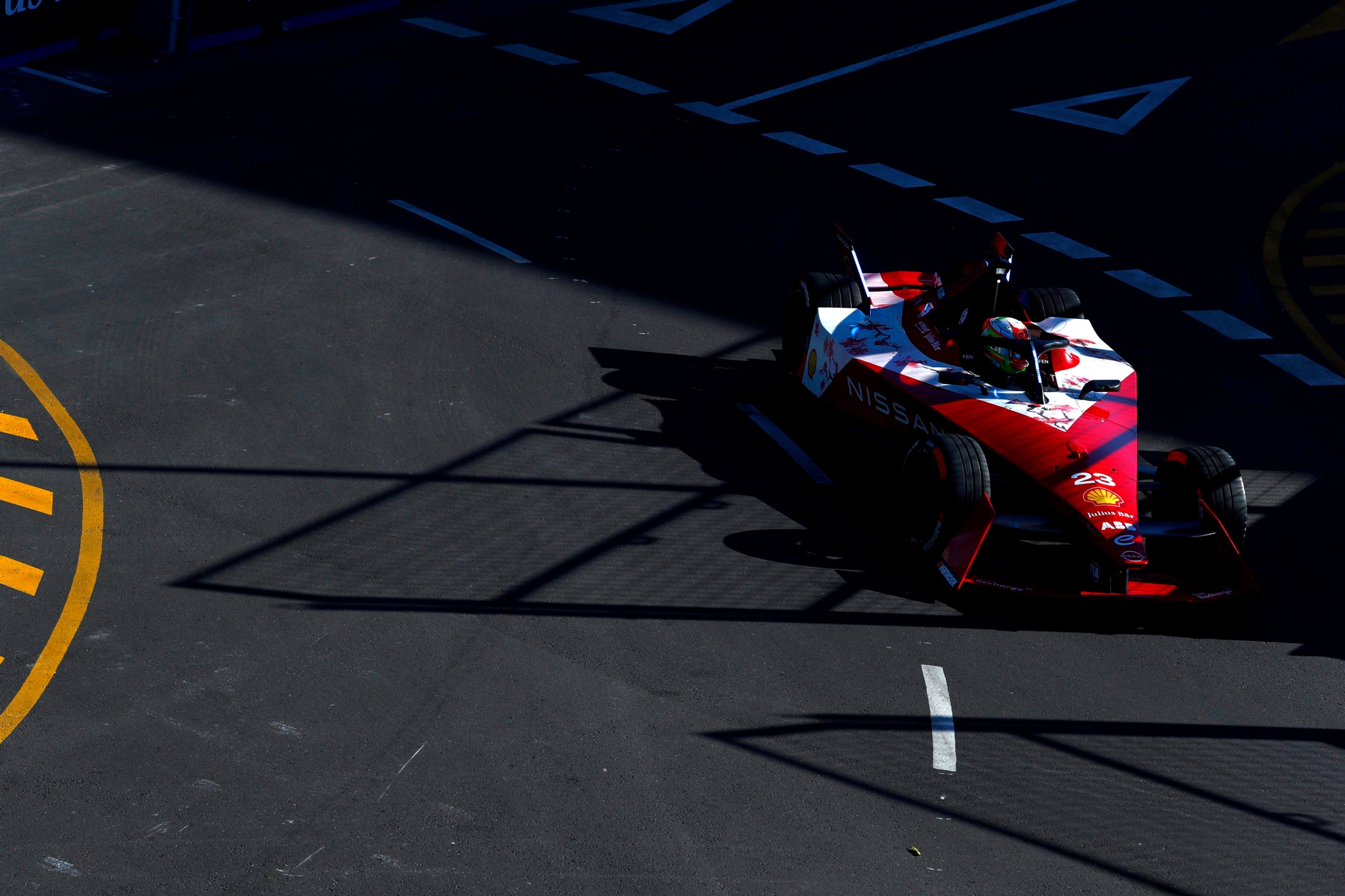 "In terms of organisation as a team, they are the world champions and we went through two difficult years where the organisation has been affected also by some very good people leaving the core [of the team]," added Volpe.
"At the same time, they won championships, so we are not shy in saying that, in a way, there is a lot to learn from them.
"But I would not, because it's not the reality, I would not simplistically say that we have improved specifically in Hyderabad and Cape Town because of the collaboration with McLaren.
"I think the collaboration with McLaren is helping both of us, I think, in understanding the car. This is pretty much the point. We work together on understanding the car and where to find more performance.
"But then, when you look at what we've done in qualifying and the race strategy, I wouldn't directly link the better performance in Hyderabad in Cape Town to the collaboration. This is more due to the internal improvement process that we have in Nissan."
Fenestraz has been every bit as impressive as fellow rookie Jake Hughes this season and the feeling in Formula E is that the Franco-Argentinian is on the cusp of a really big result to back up his qualifying heroics in recent races.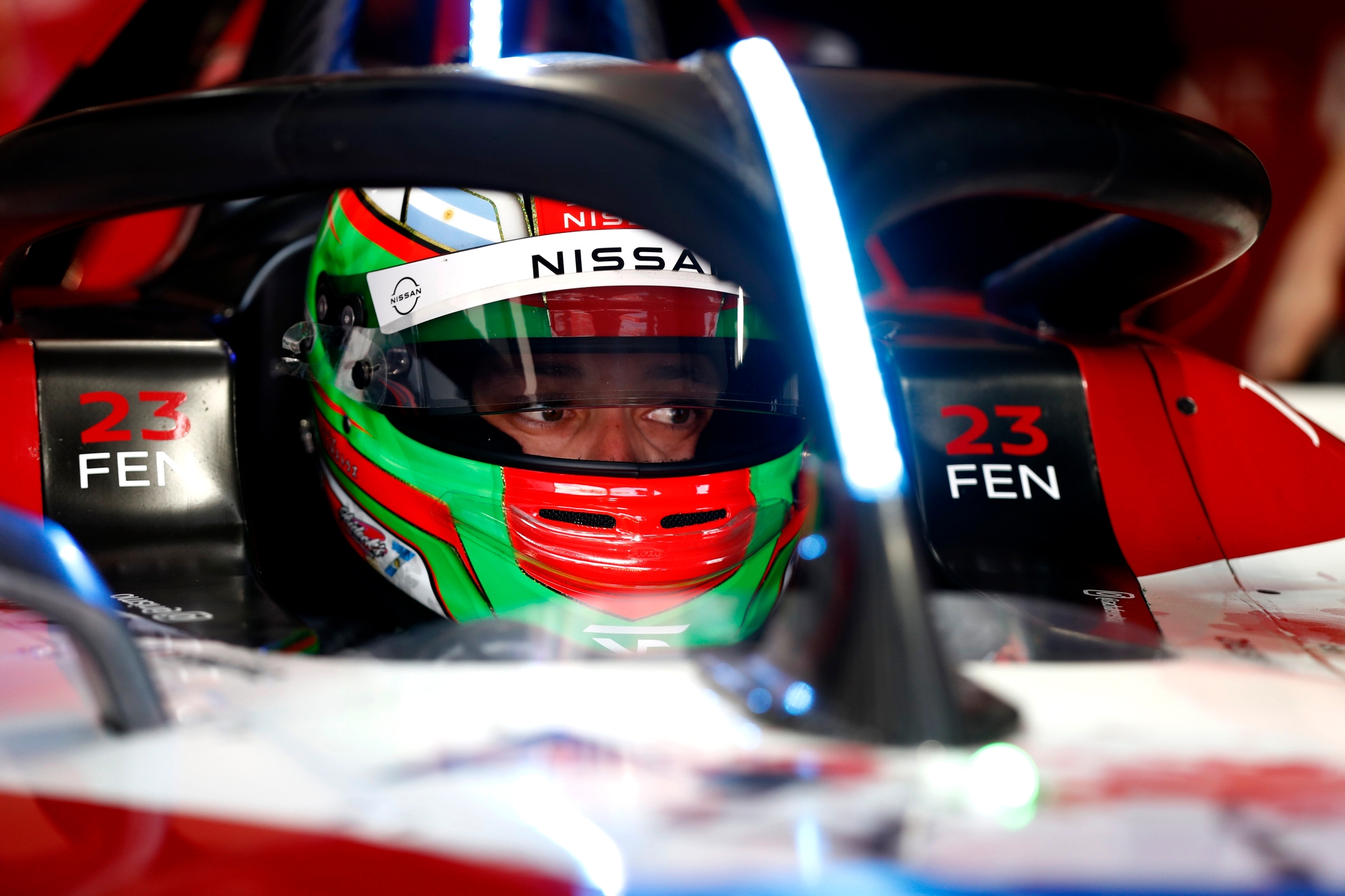 At Cape Town, he got bundled off the road by his former Super Formula sparring partner Nick Cassidy. At Mexico City, he fluffed his energy strategy – and at Hyderabad, he was the innocent victim of Sam Bird's inadvertent hairpin divebomb. When it clicks expect Fenestraz to start tilting the points table to a more positive foothold.
"It's frustrating as we could be at least P6 [in the teams' standings]," says Volpe.
"If we would have got two podiums in the last two races, which were definitely in our reach, we would be there.
"The last two races, it's quite obvious to say but they were very different compared to the first two [Mexico City and Riyadh]. I would say that we knew we had to show improvements during the season and in a way we are doing that, quite steep improvements.
"If I see where the team was in the first race, not just when you look at the performance in the race pace, but also the way we are organised in the garage and everything and the way we operate, we are improving at a very impressive speed.
"So, I hope that Brazil will confirm our better way of working in general, not just the race pace, which is stronger, but also the way we work in the garage, which obviously is reflected then on what happens on track."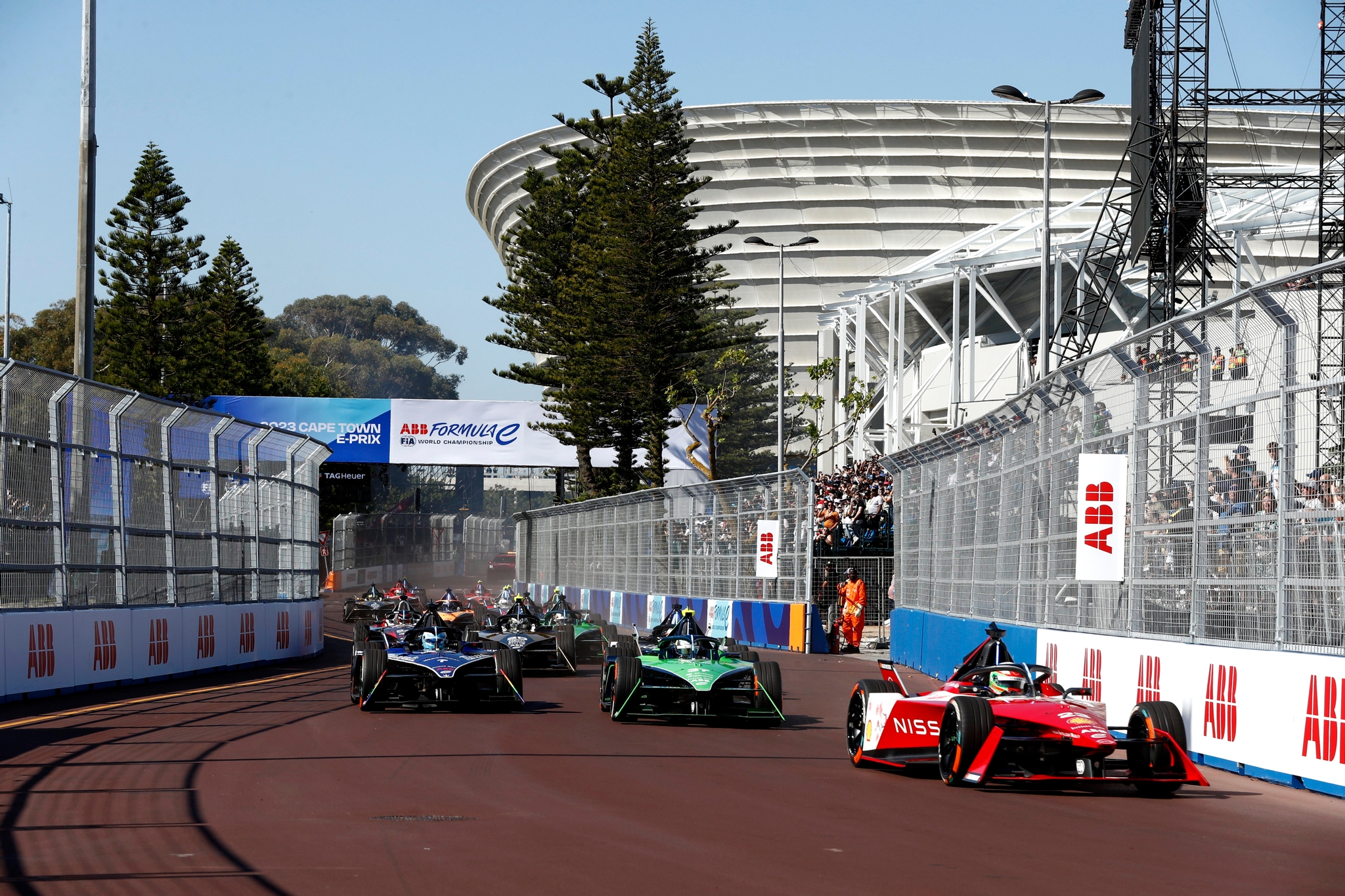 Nissan now has some much-needed momentum that it can use to kick on with and climb the points table. It can dovetail the metaphorical slipstream with its papaya-coloured colleagues.
A return to the heady days of Gen1 domination probably won't happen again for any manufacturer in Gen3. Even Porsche's obvious advantage has been tempered in recent chaotic races to some extent.
But Nissan now feels like a team that is finally emerging from the shadow of two poor campaigns. If it can do it by occasionally standing on the shoulders of the recent champions and vice versa then a surreal blend of blossom and papaya should be filling out podiums much more often as the 2023 season develops.