Sacha Fenestraz and Max Guenther ran 1-2 in the early stages of the Cape Town E-Prix but the duo – the two youngest drivers in the championship – both had their races end in bitter disappointment.
A non-finish for both came after Fenestraz suffered broken suspension following contact with Nick Cassidy's Envision Jaguar, while Guenther crashed of his own accord.
In the early phase of the race the two had been involved in the first controversial incident of the race when the first full course yellow was deployed to help recover Pascal Wehrlein's stricken Porsche 99X Electric.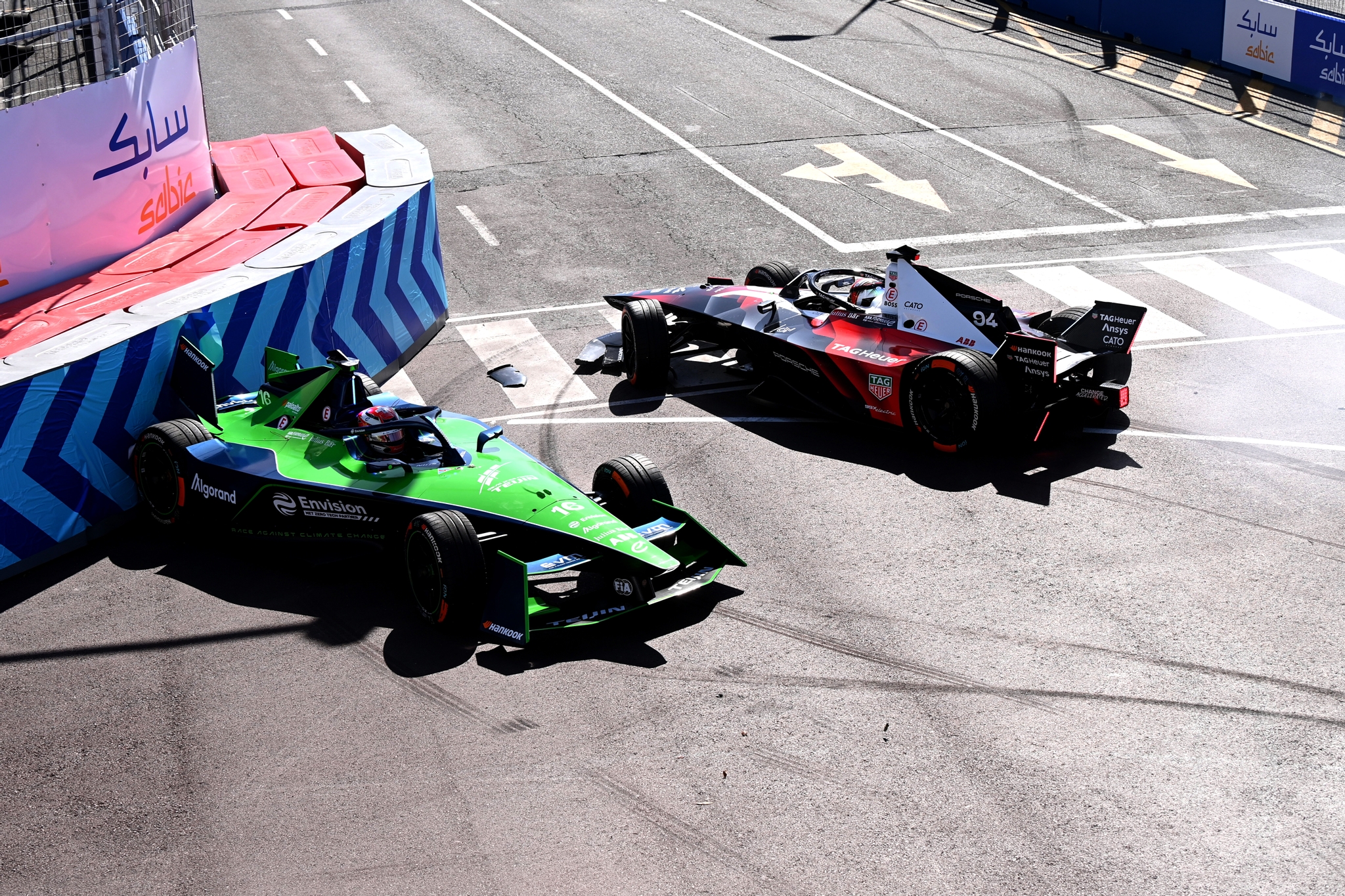 Leader Fenestraz hit the brakes, causing the following Guenther to take avoiding action in his Maserati.
To cause insult to injury, Guenther was slapped with a drive-through penalty for overtaking under the full course yellow.
As he didn't finish the race, the penalty was converted (under Art. 16.3 of the Sporting Regulations) into a drop of three grid positions for next month's Sao Paulo E-Prix.
Guenther was quietly seething after the judgement and explained to The Race how he felt that "there is a real issue with the way and how accurate the information is given to us in the car".
Guenther cited the qualifying accident that befell his team-mate Edoardo Mortara and Jaguar TCS' Sam Bird – which Guenther himself was lucky not to be involved in when he just missed t-boning his fellow Maserati MSG driver – as another example.
😲 HEAVY hits for @EdoMortara and @SamBirdOfficial in Qualifying.

Thankfully, both are out of their cars and have walked away without injury.#CapeTownEPrix

— ABB FIA Formula E World Championship (@FIAFormulaE) February 25, 2023
"I think we've seen this already in qualifying with the yellow flag where there was no yellow flag when a car was crashed in Turn 9. It was very close."
Regarding the countdown from five to one for the full course yellow restart procedure, Guenther claimed that he could not have known he was in breach of the rules from the information he had in the car.
"The countdown on the dash and information on the radio that I received from Scot, it was simply not aligned to what seemed to happen from the marshals' post," said Guenther.
"I spoke to other drivers as well that were behind me, and I was actually just respecting the rules on my dash. I even had a margin when I overtook Sacha. I didn't even extract all the margin from my countdown on the yellow.
"Sacha just really slammed the brakes on early, he was really conservative.
"I think we've seen this in the past as well in Formula E that some drivers just react differently. Obviously it was a very tricky situation."
"Clearly it doesn't feel appropriate. It's very unfortunate that, yeah, on this high level of a championship that we don't have accurate signals given to us."
The Maserati MSG team asked over the intercom to race control for clarification and whether Guenther needed to give the position back or not.
"I think for like three or four laps we were waiting for this information. As far as I'm concerned, there was no conclusive feedback," added Guenther.
For Fenestraz's part in the incident, he had some sympathy for his rival, telling The Race that the penalty was "quite harsh honestly for him [Guenther]".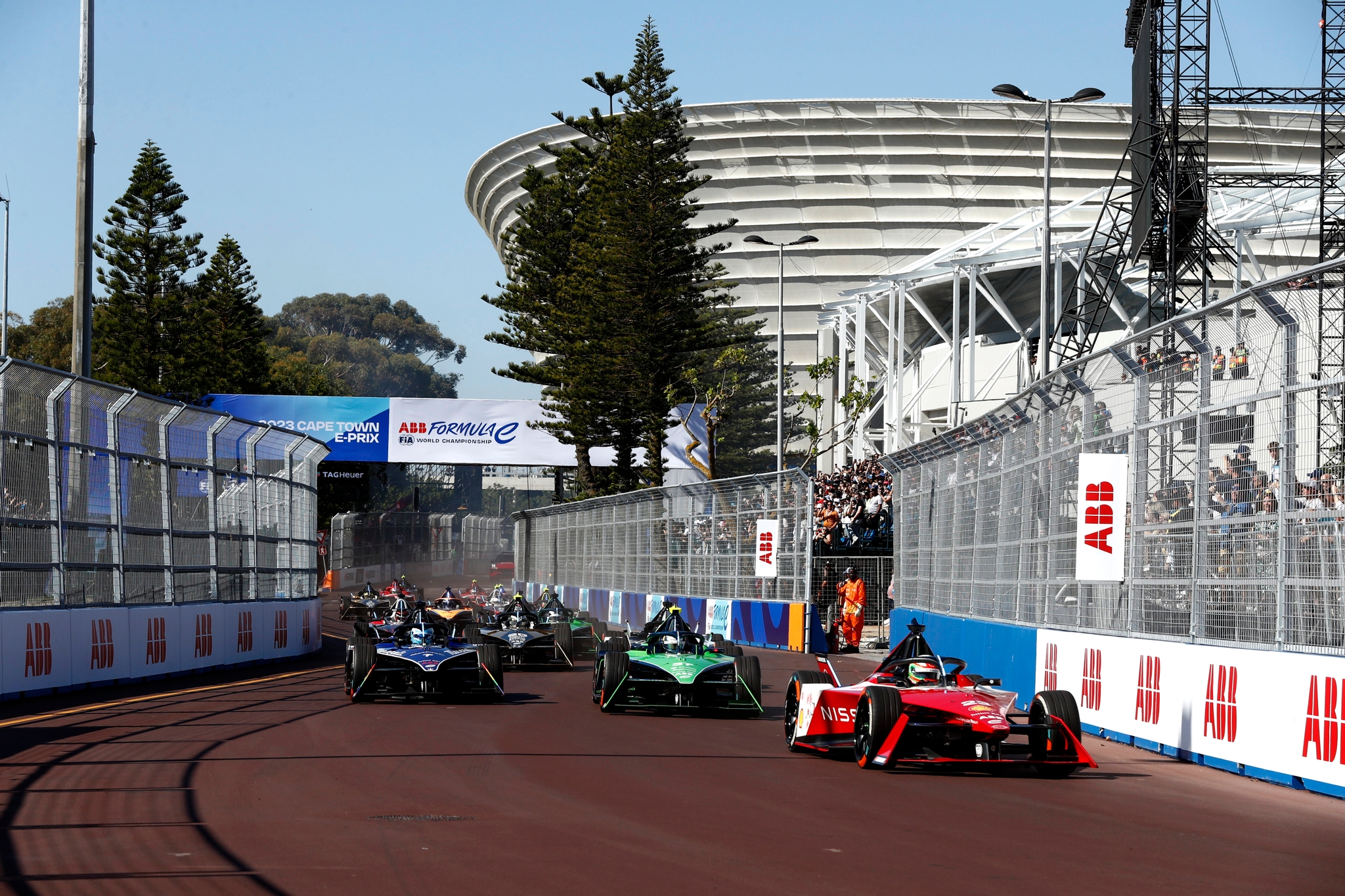 "He kind of overtook under yellows so that was the penalty. In a way it was good for me because I didn't really want to be first in the race in the beginning especially because I needed to save energy and being in the front is really hard to save energy," added the polesitter.
"But honestly we were doing a great race, I think we had good pace, the FCY we had some issues, a little bit of issues so we lost the positions there.
"It's a shame with how it ended up because I think we had a good opportunity for a podium but some drivers are a bit optimistic sometimes."
Guenther's race ended when he "basically I lost the rear because it locked into Turn 1 and this broke my suspension".