At least three new venues are being targeted for the 2023-24 Formula E schedule with Tokyo, Los Angeles and Toronto on Formula E's list of possible new races next year.
A race in Tokyo is believed to have moved much closer in recent weeks with a potential April 2024 date believed to be close to being signed off. This could be decided at a board meeting which is taking place in London this week.
Several high-level meetings are taking place at Formula E's headquarters, including an extraordinary Formula E teams and manufacturers get-together. This is believed to include discussions on when the attack charge element of Gen3 racing with fast-charging infrastructure can be introduced to the 2023 season.
New races on the calendar for 2024 could also include Los Angeles and Toronto, both cities of which are in discussions with Formula E about possible races in 2024.
A delegation of Formula E race-making staff is known to have travelled to Los Angeles prior to the Mexico City opener in January. No details of possible race locations within the city are known at this time.
Formula E is believed to have several possibilities for two North American races on its calendar next season.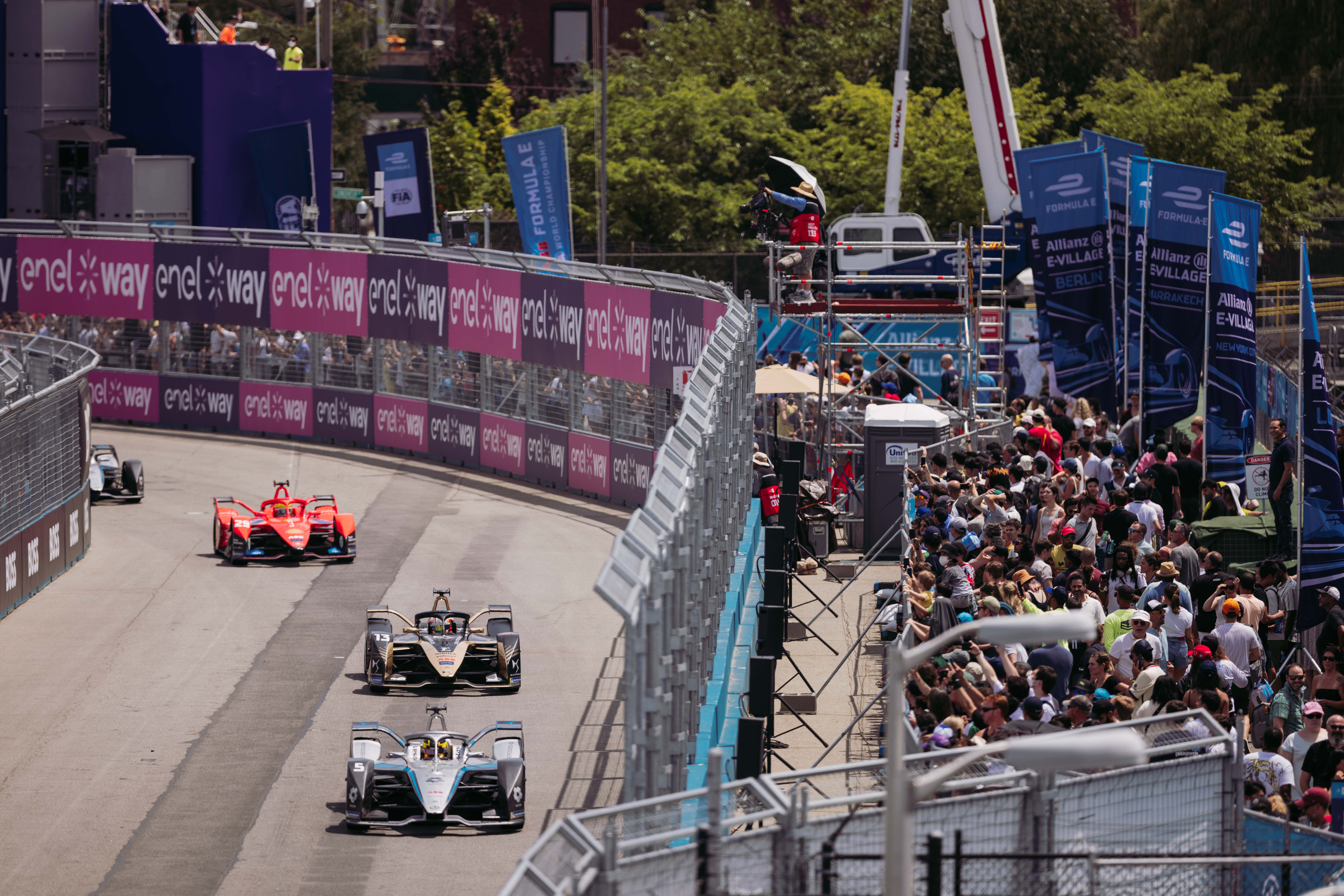 Its previous home at the Red Hook street circuit in New York (pictured above) ceased last July after expansion plans for ferry services at the venue meant the event didn't have a future.
A race in June at the site of the Portland International Raceway in Oregon will take place but is likely to be a one-off stop-gap race on a modified version of the IndyCar track.
Formula E has two teams, Avalanche Andretti and DS Penske that are owned by American companies. Andretti in particular is known to see North American races as crucial in its activities, especially since it signed a long-term deal with the Avalanche decentralized, open-source blockchain company.
Speaking to The Race at the Mexico City E-Prix in January, Avalanche Andretti's Roger Griffiths said he and his team were keen for there to be both an east and west coast US race in 2024.
"Certainly, in the early days of Formula E, we were racing in Miami and Long Beach, but there was always a lot of talk about it and events up in San Francisco.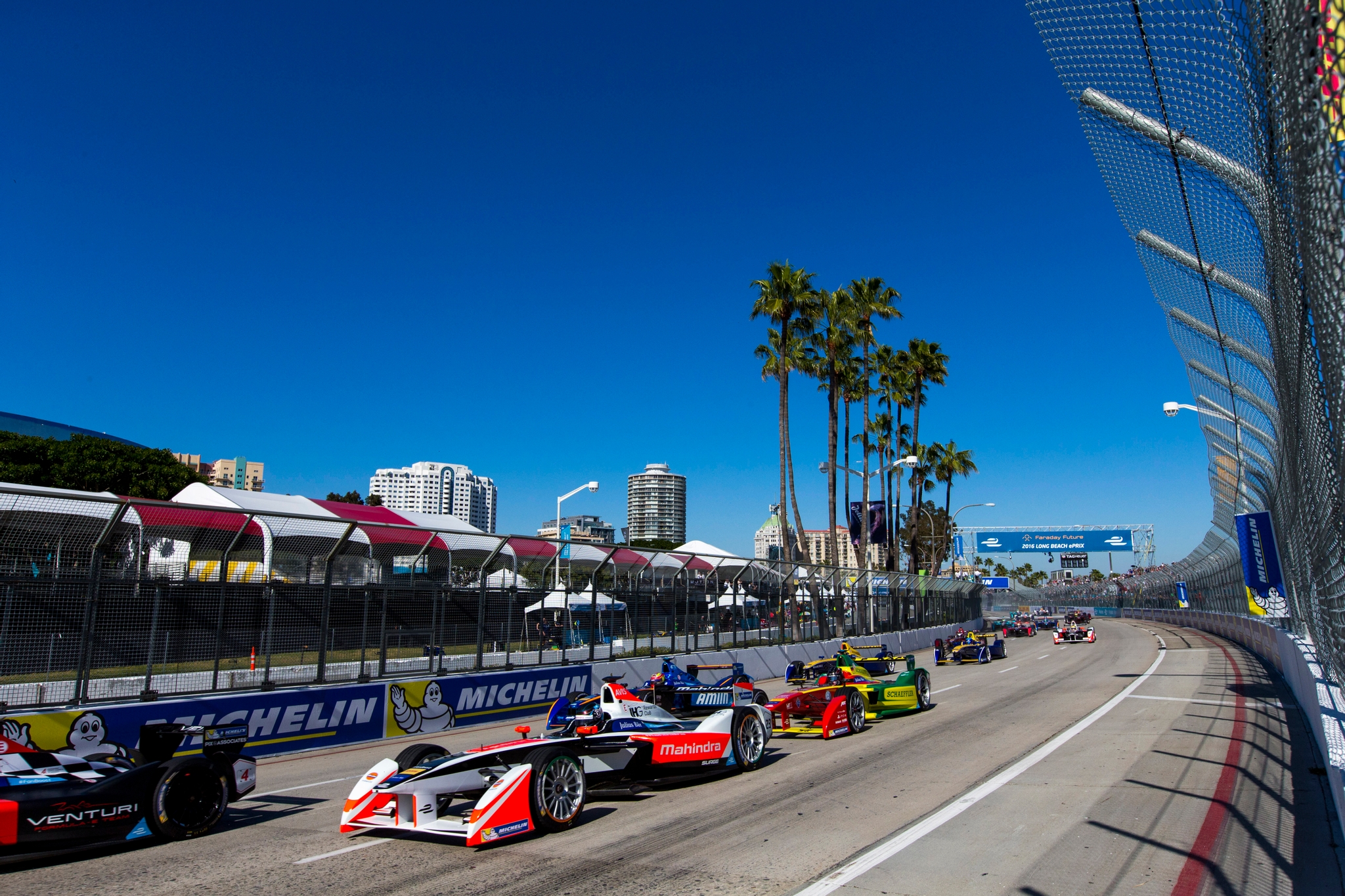 "That really is the electric car community. When you think about some of the brands that are based in California, whether it's Atieva up in the north near San Jose or Tesla in and around Los Angeles, and some of the other, more bespoke brands that are there as well, I think if we can get to Southern California, then that would be great.
"A race in downtown LA would be super fun. I think there are a lot of options for them (Formula E)."
Griffiths also opined that Portland could be a "stop-gap event" but that Formula E had found "a good solution that needed to come together very quickly" after it became clear New York City had an unfeasible future.
"Hopefully Portland garners momentum as we go into 2024," he added.
"I mean, we're excited. It's super important as a US flag team to be racing in North America. More than one race in North America would be great.
"When you think of how many races we have in Europe and the close proximity of all the cities, you're almost having overlapping markets.
"Whereas you could have a race on the east coast and one on the west coast and your 3,500 miles apart."
Griffiths also suggested that Chicago could also be a future home for Formula E depending on the success of the NASCAR street race that will debut this July.
According to Griffiths, the 2.140-mile circuit in the Grant Park area of downtown Chicago is a track "that could almost be purpose-built for Formula E."
"It could be a lot of fun. So, I'm sure Alberto (Longo) and Oli McCrudden are all looking at the opportunities to see what they can come up with (for 2024)."