Mercedes Formula 1 boss Toto Wolff says he "can't listen" to Mattia Binotto talking down Ferrari's aerodynamic performance anymore, and "enough has been said" about its heavily-scrutinised 2019 engine performance.
Ferrari has started the 2020 season with poor form in Austrian Grand Prix qualifying, with Charles Leclerc a second off the pace in seventh and Sebastian Vettel failing to even make the top 10.
Team principal Binotto said before the weekend that Ferrari needed a "significant" development direction change, continuing a narrative from testing that the Italian team's 2020 car was not performing as well as expected because it had lost straightline speed and not gained much in the corners.
Last year Binotto regularly stated that Ferrari's car had less downforce than Mercedes and Red Bull and that's part of why it was so quick in a straight line, although it transpired that the FIA had doubts about the legality Ferrari's 2019 engine in a long-running saga that is still rumbling on now.
While Mercedes dominated qualifying at the Red Bull Ring on Saturday, Ferrari was well down on top speed compared to last year and the majority of its deficit appeared to be on the straights.
Its customer teams also struggled in qualifying, the first competitive session since the FIA's new measures over the off-season to stamp out any potential engine wrongdoing.
"I don't want to comment on this, I think enough has been said," Wolff replied when asked if he thought it was just a coincidence that other teams improved while Ferrari and its customers struggled more.
"I don't want to talk about Ferrari, this is more about the way things are being managed.
"And therefore, let's not go back there. I think everything has been said back and forth.
"They haven't shown great performance today, we want them to be competitive and race with us, race under the same rules.
"And nothing would make me more happy than if we would have three or four teams being competitive out there and giving us a run for our money."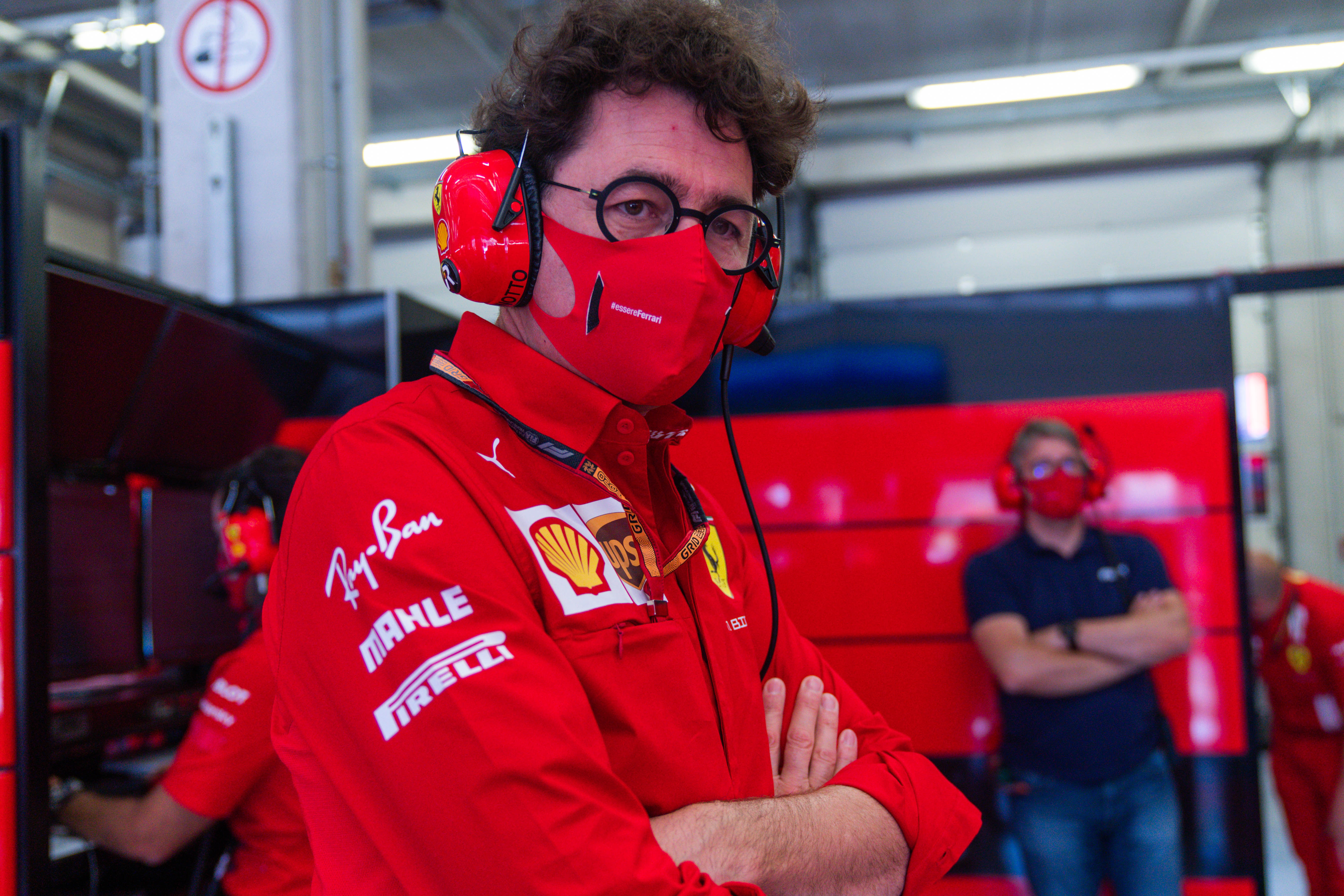 Asked by The Race where he felt the deficit was given the data clashed with Ferrari's position of talking its aerodynamic performance down, Wolff said: "Not they have talked it down, but Mattia has talked it down.
"And I can't listen to that anymore."
Ferrari qualified on pole in Austria one year ago and finished second in the race with Leclerc.
"I'd like to cheer everybody up at Ferrari because this is a fantastic company with fantastic people but I have no reason to cheer Mattia up," Wolff said when asked how he might find positives for Binotto following a disappointing day.
But he reiterated that Mercedes and F1 would benefit from "the competition" of a faster Ferrari.
While Ferrari surprised itself and its rivals with its poor performance, Mercedes had an unexpectedly large advantage at the head of the field.
It outqualified Red Bull by half a second, as just 0.012s split Valtteri Bottas and Lewis Hamilton on the front row.
"Yes, we were quite surprised with the advantage," he said.
"You never quite know where everybody stands after such a long break, and we knew that Honda will be coming back strong with an update, and therefore it's very difficult to judge.
"So the five tenths comes a little bit of a surprise at a track that wasn't our best in the past, so I'm quite pleased."