Toto Wolff says he has a plan for George Russell if he loses his Williams Formula 1 seat to Sergio Perez, but doesn't expect it to be needed.
Rumours suggesting that Russell is about to lose his Williams seat to Perez gathered pace throughout the Portuguese Grand Prix weekend and were exacerbated when acting Williams team principal Simon Roberts refused to rule out the possibility of Perez joining the team.
Perez is searching for an F1 drive after being ousted by Racing Point in favour of Sebastian Vettel for 2021 and brings lucrative financial backing as well as proven podium-scoring ability, while Mercedes junior Russell is widely understood to have been placed at Williams to aid his development before a call-up to the main team.
Wolff maintained that there was no cause for concern about Russell's future but explained Mercedes' potential 'Plan B' for its junior driver – who was its reserve while competing in Formula 2 in 2018.
"It's not looking bad, to be honest. I think there is a lot of theories whether he stays or not and [there are] various drivers, good guys with also a little bit of budget, that are there," said Wolff.
"But I think that the reason why the investors have come in [at Williams] is that they want to be competitive.
"Toto's said, 'listen, I've got your back, you'll be on the grid next year, don't worry'" :: George Russell
"They have made a sensible plan on how to increase performance every year and they are not expecting any wonders short term but they're having a clear path to success over the next few years and I think that George can play a role in there.
"He's clearly performing very well, the team likes him. And so if I were them, I would keep him.
"If George were to slip through the system, we're happy to take him in our squad, we will have a sensational reserve. I'll put him through a mega testing programme and prepare him in the best way for a 2022 blast."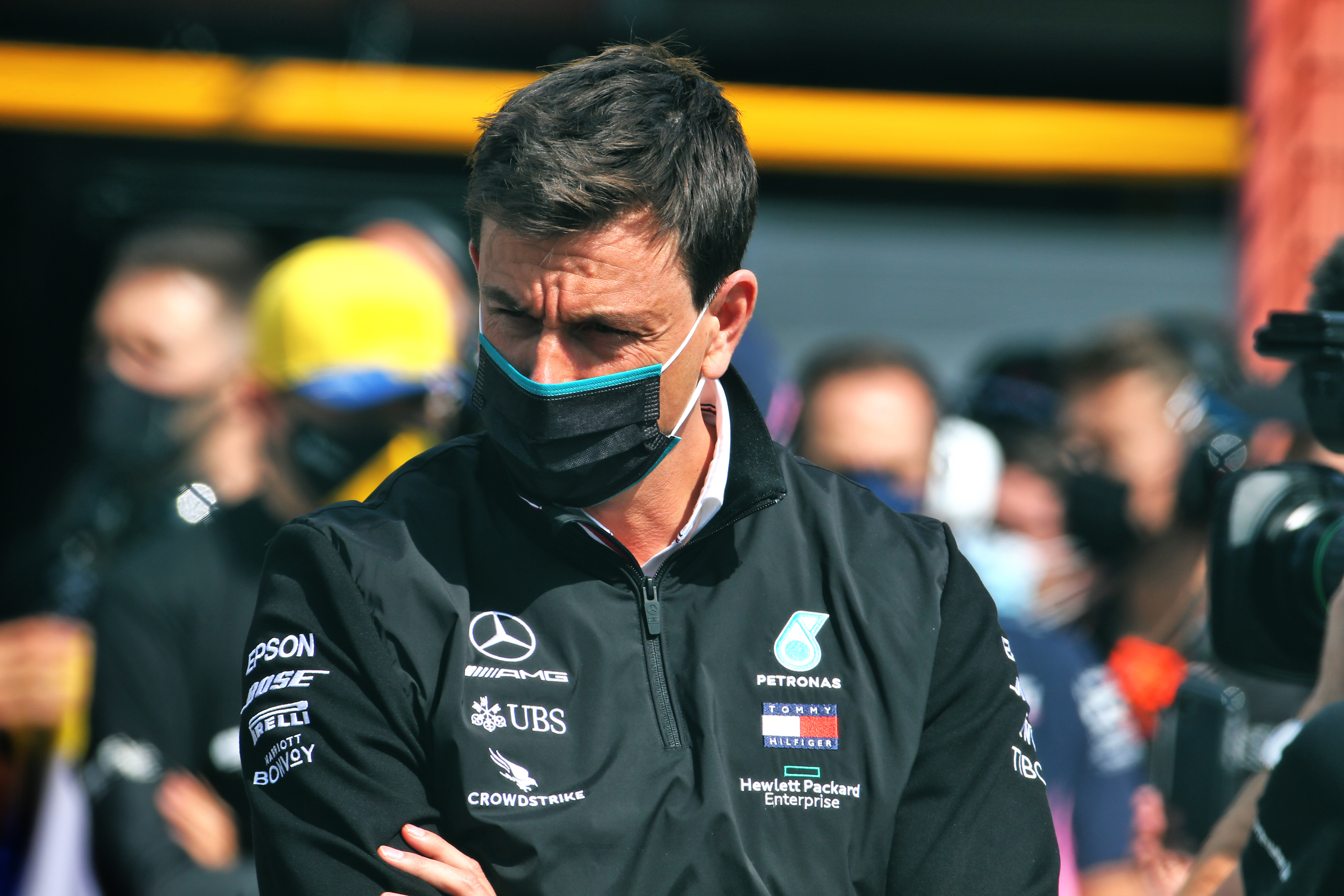 Williams is currently a Mercedes engine customer, but Wolff reiterated that whatever happened with Russell's contract would not affect its engine supply into 2021.
"I totally respect the independence of Williams like any other team and they need to make the decisions," he said. "Sometimes financial decisions take priority over sporting decisions, and sometimes even the sporting decisions need to be balanced.
"It's not always a clear cut. It wouldn't damage the relationship, it would be disappointing but that's all. I'll get over it.
"These things are separate. These contracts, they are valid we will respect them, that's how we do it here at Mercedes. I'm happy with the three customers that we have for next year."
Following his impressive performance at Algarve where he finished 14th, Russell said he had not discussed an alternative F1 option with Wolff or Mercedes and reiterated his faith in Williams upholding his existing contract for 2021.
"No, we've not talked about a fallback," said Russell. "He's just said 'listen, I've got your back, you'll be on the grid next year, don't worry'.
"There's obviously a lot of speculation and I think it has been fed from other people. Everything will be fine and 100% clarified from the team's perspective probably no later than at the end of next week."