Lando Norris has apologised for making 'stupid and careless' remarks about other drivers after the Portuguese Grand Prix, believed to relate to comments made about Lance Stroll and Lewis Hamilton.
Norris was on course for a strong points finish at Algarve but his race was wrecked by a careless attempted overtake from Stroll that resulted in contact.
Stroll received a five-second time penalty for the incident, during which Norris branded him a c**t over the team radio – language he apologised for over the radio after the race.
However, in post-race interviews Norris was still frustrated, and criticised Stroll heavily, saying he "crashes a lot" and "doesn't learn from anything".
Norris was also asked about Hamilton's achievement after his fellow Briton earned his 92nd race victory, breaking Michael Schumacher's all-time record, as he closes in on a Schumacher-equalling seventh title.
"I'm just happy for him, nothing more," said Norris. "Doesn't mean anything to me really.
"He's in a car which should win every race basically. He has to beat one or two other drivers, that's it.
"Fair play to him, he's still doing the job he has to do."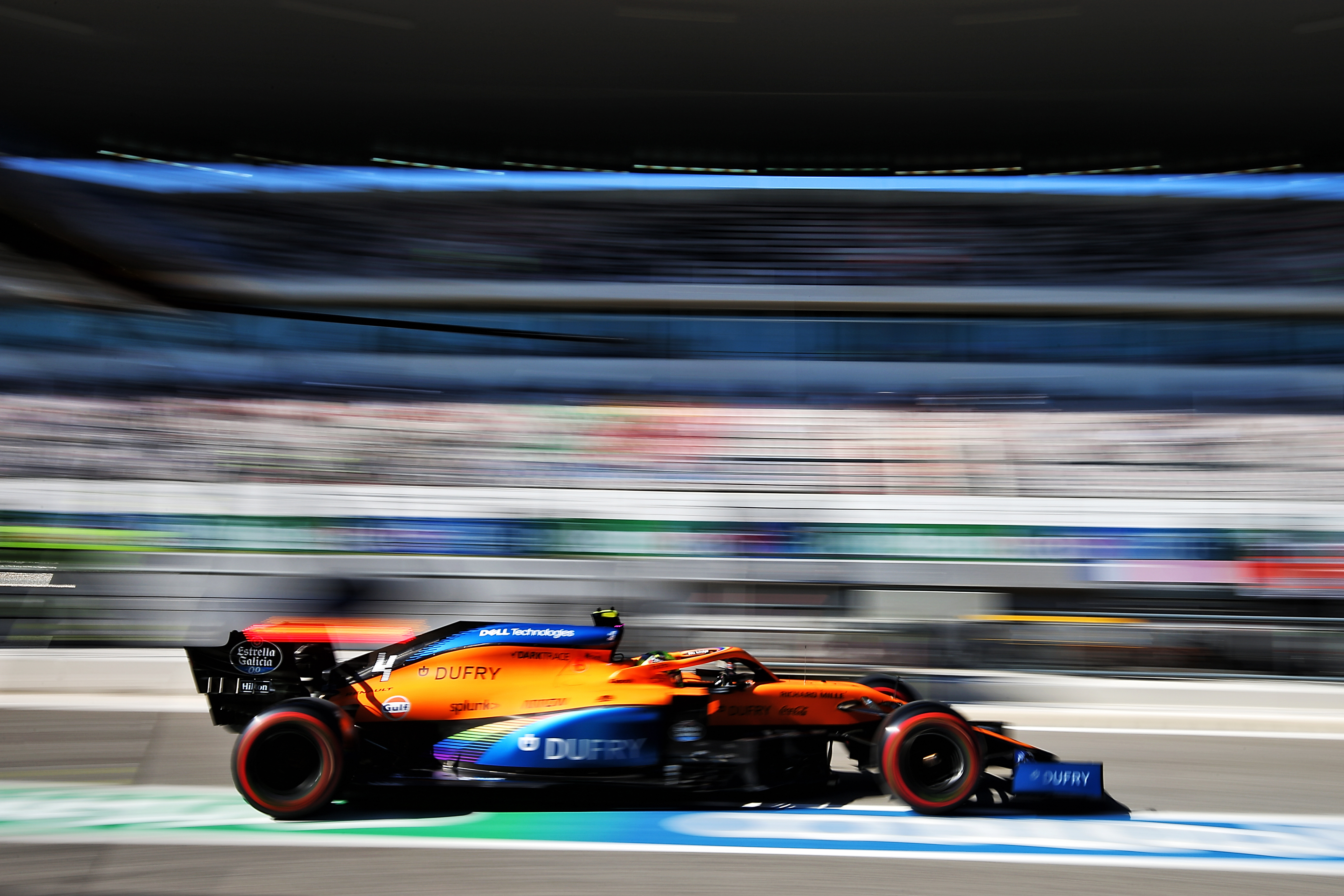 Norris has not referred specifically to those remarks since, but he shared a message on social media on Tuesday morning apologising for not being respectful enough.
"I owe an apology," he said.
"I've been stupid and careless with some things I've said lately in media and interviews, and haven't shown the respect I should have to certain people.
"I'm not that kind of person, so know I should apologise to them but also everyone reading/listening.
"Sorry."
The Race Says
Twice in a day and a half Lando Norris has been minded to apologise for remarks that some people will probably think didn't really warrant an apology at all.
Choice language is hardly uncommon over the team radio although Norris clearly recognised a difference between some 'normal' swearing and using a particularly vulgar term – that's why he felt it necessary to apologise swiftly through the same medium on his cool-down lap.
It was actually surprising, and quite impressive, he even remembered saying it.
The second apology has come on Tuesday morning and almost certainly responds to what he said about Stroll and Hamilton. Lando must feel he overstepped the mark on one occasion, or both.
Norris has consistently grown and matured through his year and a half in F1 so far, with an excellent online profile and an increasingly confident persona at the track. He said he wanted to cut down on joking at inappropriate moments this season to take the racing side more seriously, while still finding ways to be personable and relatable to fans watching.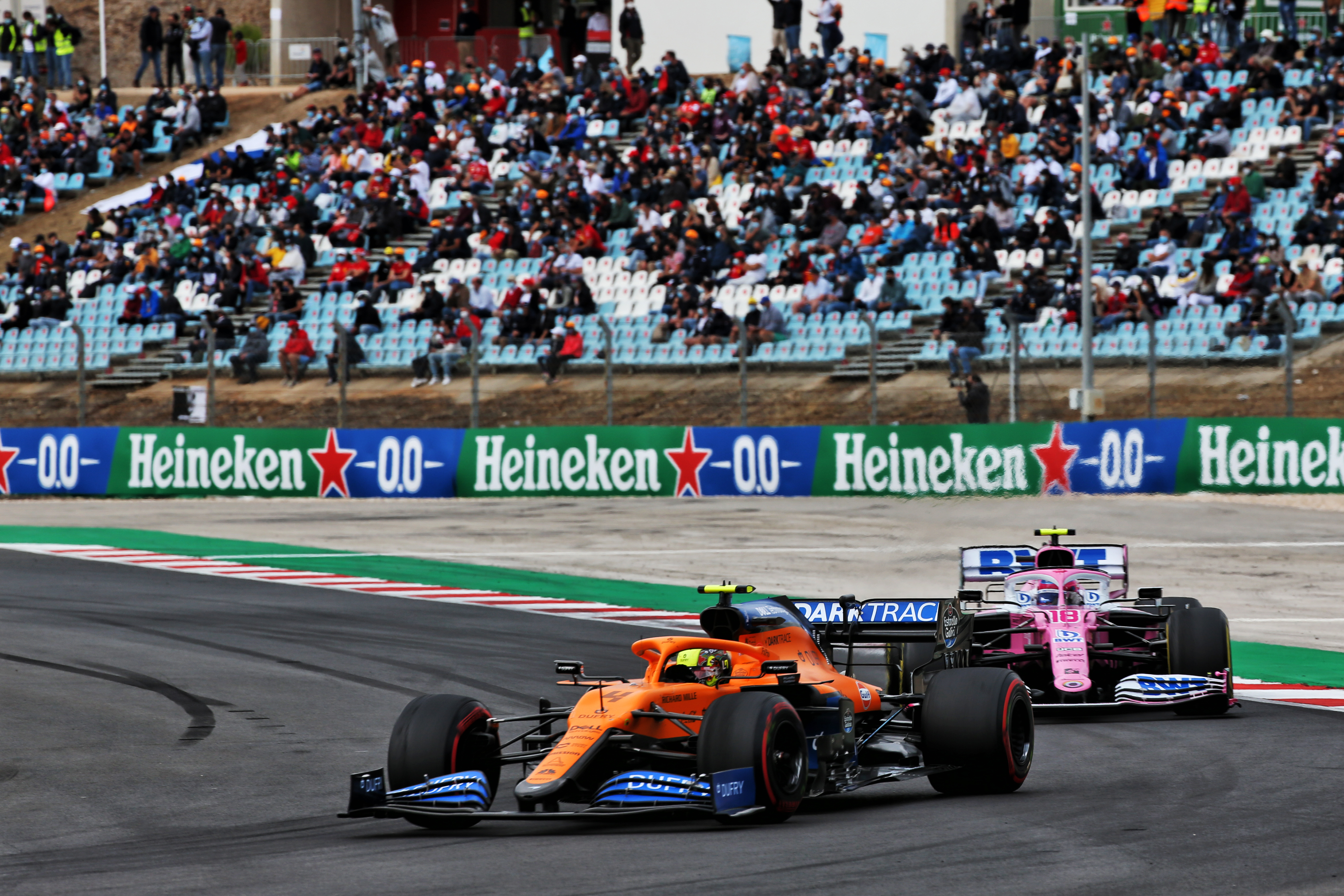 If I had to judge Lando's post-race comments I'd say the Lance stuff was strong but justifiable given the context of the race, whereas the Hamilton remarks came across uncharacteristically dismissive.
Maybe Norris felt that was the more important to address. He may have opted to group it all together in the interest of not sparking even further debate!
If he truly believes he went too far, credit to him for holding his hands up. But hopefully, this isn't a trigger for Lando watching what he says too much and going into his shell. As we've explored in a separate piece, it's unreasonable to expect drivers to control their emotions all the time.
That goes for drivers willing to be open and forthright in interviews, not just being given a free pass for spur-of-the-moment radio outbursts.